Most of us live each year anticipating summer and the moment we get to lock up all our heavy clothes away. However, for veiled women, summer doesn't just mean packing away those coats and jackets, but also means preparing those outfits and looks that'll be beating the summer heat. For any veiled woman finding trouble in doing so, we are bringing you some of our favorite summery, trendy, and breezy looks we have laid our eyes on this summer, as graceful inspirations for you.
Modern, Trendy and Breezy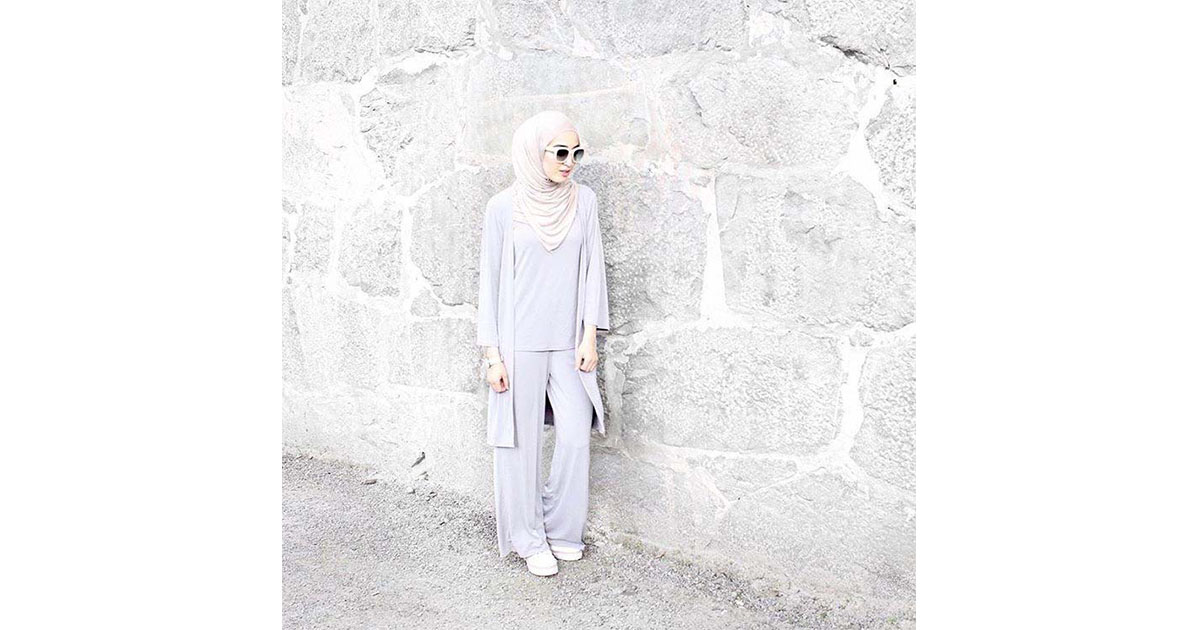 Modesty has different levels, and some of us feel the most comfortable in fully modest pieces, but find ourselves stuck having to choose between not-so-fashionable options. Moroccan fashion blogger Imane is showing us that there are effortless fashionable options other than the commonly worn Abaya or boxy skirts. The fabric choice of jersey and the light mauve color evident here, make us almost feel the breeze entering her outfit! We appreciate her choice of scarf color, which subtly contrasts with the sole monotone of mauve. To top it off, she added white shoes, with matching on trend sunglasses, as the perfect outfit enhancer. The look is fresh, modest, breezy, on trend and looks extremely comfortable. What more do you need?
Check out Imane's Instagram
Modest, Trendy and Pregnant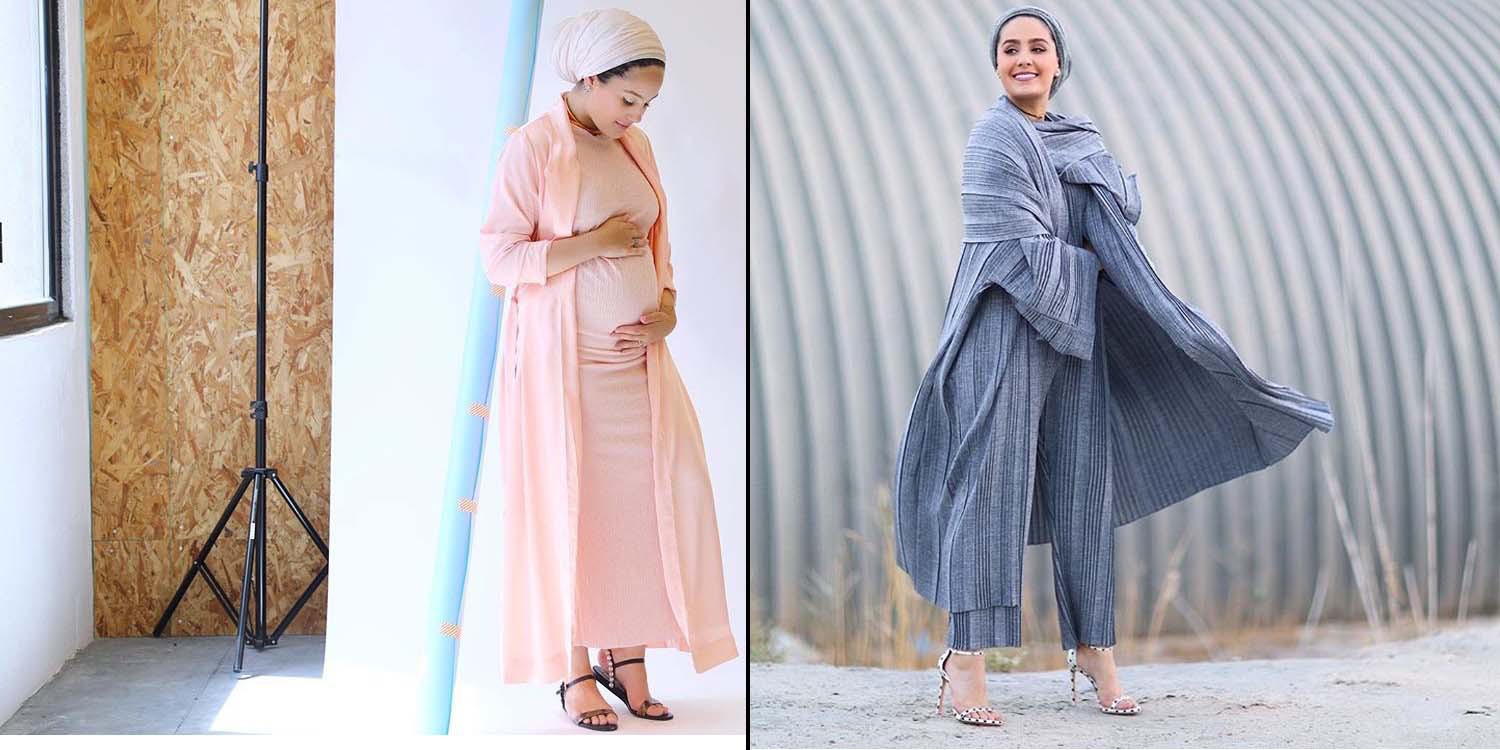 For all veiled pregnant women out there who would love to modestly show off that baby bump, why not learn from Kuwati/American Fashion Blogger Ascia? She's not only showing off one baby, but two! Doesn't she look great? Wear a long and plain semi flare dress for pregnancy, with a long light cardigan. Make sure to match the colors of both pieces as a simplistic touch of cohesion. Then match them both off with a simply designed turban! It'll be nice to even give those around you a little hint hint by choosing your color in relation to the baby. For those who are not pregnant, that other breezy look, also worn by Ascia, is a great alternative for that simplistic touch of cohesion you may be looking for!
 Check out Ascia's Instagram
Modest, Trendy and Grungy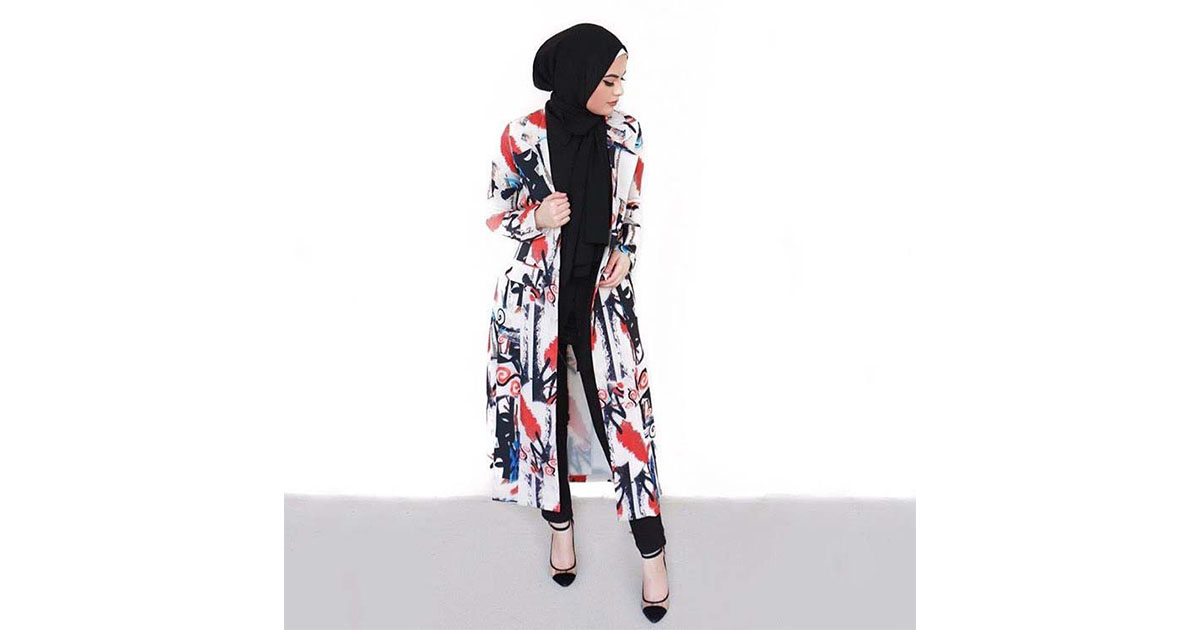 Sometimes we enjoy a little edge with a little darkness, even during summer. The problem appears when we try to do so lightly. However, Venezuelan/Palestinian fashion blogger Omaya Zein makes it look so easy! We love how her black pieces are fitted smoothly without any evident movement limitations, and we love the cardigan choice! The patterned cardigan drapes perfectly over the black pieces, giving them a nice edge. The fact that the cardigan looks light and comfortable, and the scarf is wrapped lightly and not tightly around the neck, makes the entire outfit a great option for those humid summer nights!
Check out Omaya's Instagram
Modest, Trendy and Cute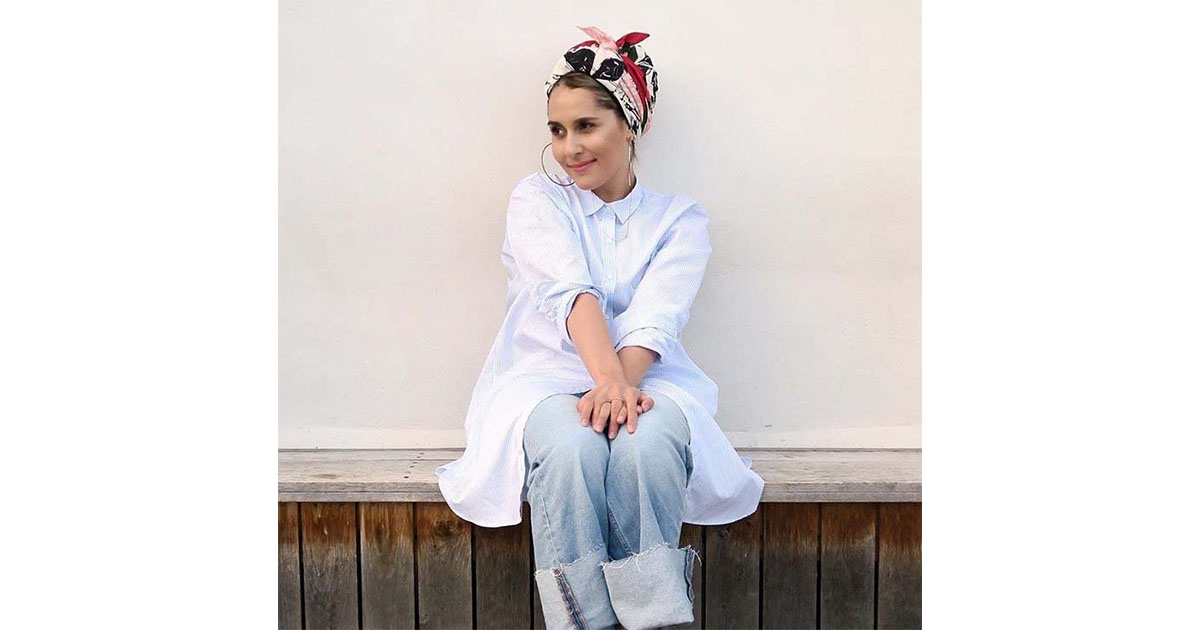 Think you're cute? Want to display your cuteness? You may be laughing, but there really is no shame in it! If Egyptian/English Dina Tokio can confidently pull it off then so can you! We love how the white top is flirty yet smart: it's buttoned to the top, yet can dance beautifully with the wind. The boyfriend jeans give the outfit its fashionable aura, but what we admire most is the colorful scarf choice, which strongly contrasts with the light white and blue, and ends in a bow on the top of the head! Not only does it appear to be humble and relaxing for her body and delightful for the eyes of others, but it's also a little quirky and unconventional for both! That's always a good thing.
Check out Dina's Instagram
Modest, Trendy and Hip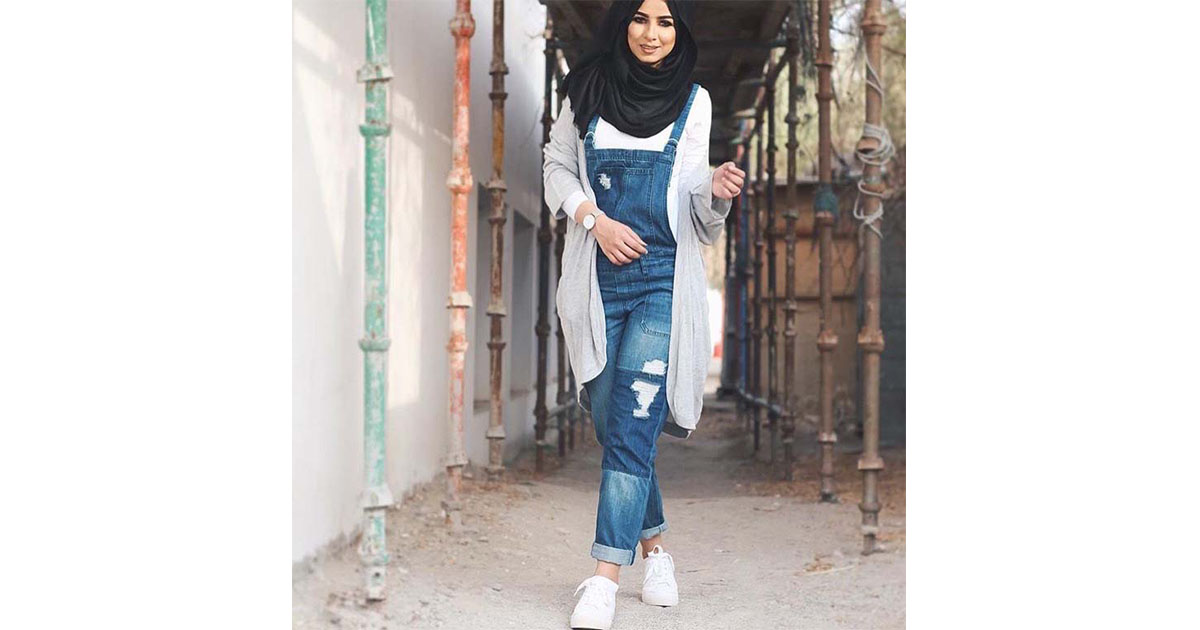 For the hip, casual and cool hijabi women out there who constantly find trouble adjusting their overalls or their generically casual clothes to their hijabi lifestyle, UAE blogger Soha perfectly demonstrates how you can do so! Who thought overalls would look cool with a hijab? We are admiring the effortless application of the overalls Soha is presenting here. The white undershirt and white trainers match perfectly with the overall's white rip, and the cardigan choice, from color to style couldn't have been more on point and easy going. To finish the look off, the scarf is wrapped casually and loosely to suit the feel of the look.
Check out Soha's Instagram