After 13 incredible years, CJC proves to be the eternal entertainment hub in town! Here is why we love this place:
After years of performing for your mum and little sister, they can give you a chance. CJC is the best underground music haven in town!
You can literally wear what you want! Whether it's a mini skirt, a glamorous dress, a denim overall or even a pajama in one of their pajama parties.
CJC movers & shakers drink responsibly. You'll rarely see a girl holding her friend's hair after a couple of beers,unlike clubs where attention seekers whirl around after 1 shot.
You can save a lot of money from picking finger food from the next table. No one would confront you as everyone is standing/sitting shoulder to shoulder.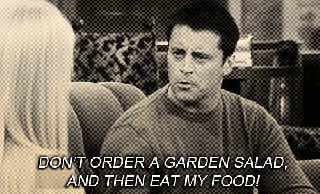 If you are a vegetarian who don't smoke or drink and suffer from social anxiety, CJC is the place to go! There is always entertainment for everyone's taste. From live bands like Massar Egbari and solo artists like Ghalia Ben Ali to Boogie and Superhero nights.
You get to learn physical skills like breathing from your mouth after your nostrils expire due to the clouds of smoke. You can also learn to dance in 30 centimeter square space.
Believe it or not, Fikry and Khedr the infamous bouncers will eventually love you! After years and years of trying to befriend them, they'll give up at the end and will let you in.
CJC knows how to capture everyone. The fact that some people go to the "Jazz Club" expecting Jazz music and a fancy dinner is just savvy!
Their selection of DJs is superb! They never fail to make you sway.
You can sit anywhere! Regardless how the waiters beg you to jump off the bar, or stay a few inches from the musical instruments, you win at making yourself at home. You can even feed and tease your favorite band!
They serve the best popcorn and pizza in town. Weird but true!
No matter how famous people become, they're still loyal to CJC. You can regularly bump into Naguib Sawiris Egypt's business tycoon or Fathy Salama the esteemed Grammy Award Winner!
All of the above.