WoMen By The Sea Arts Festival is an annual celebration of artistic expression that takes place for one week in El Gouna. The festival is a great platform for emerging artists, and Red Sea residents with hidden artistic talents, to showcase their work and share their expressions. If you haven't figured it out yet, the term WoMen is a combination of both women and men. The festival aims to see both genders as equals, paying them both equal respect and appreciation. We talked to the Founder of WoMen by the Sea Sarah El Sawi, to learn the story of how this amazing festival started.
Being a visual artist herself, Sarah was looking for a place to exhibit her artwork in El Gouna, but it was quite a challenging quest. She decided to start a small festival in 2015 that featured art galleries, workshops and stage performances. "This place is a great canvas for new ideas; it has a beautiful infrastructure but it lacks culture," she says. "This festival is a great platform for established artists from Cairo to come out here and experiment with their work, presenting it to a fresh new audience who don't know them well enough," she says.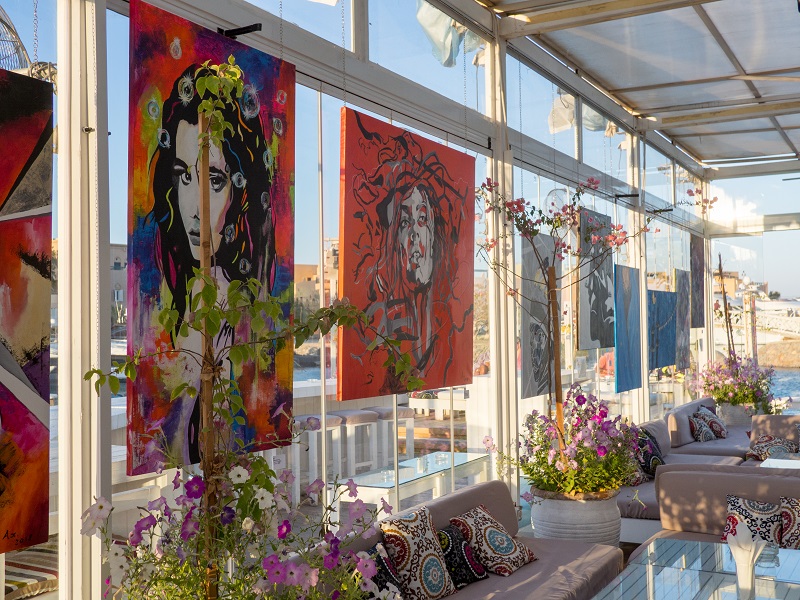 "The Red Sea is a lot more about entertainment, but it lacks the depth of content you would have in a theater production or a contemporary dance performance," she says. Starting WoMen by the Sea was not an easy task. Sarah went through many challenges to bring this festival to the people. "It was hard to convince people to come visit an art festival while they're here on vacation, and to show people that art has value more than just entertainment," she says. "I like the educational part of bringing the festival to an audience. You're educating a community on how to showcase their creative work.You're teaching the artists how to give more value to their work, rather than just being a hobby," she says.
Sarah was born and raised in Cairo, but moved to the Red Sea town of El Gouna in 2009, escaping the hectic life of the city. "I love nature, and there is very little of it in Cairo and that's one of the things that suffocated me.The concrete living, and the lack of nature, is not for me," she says. You might think that life by the sea is easy.Think again. "Anything you want to create is a lot more of a struggle than it is in Cairo.Here you have to really work to find the services and necessities for living, which is a very different mindset," she says.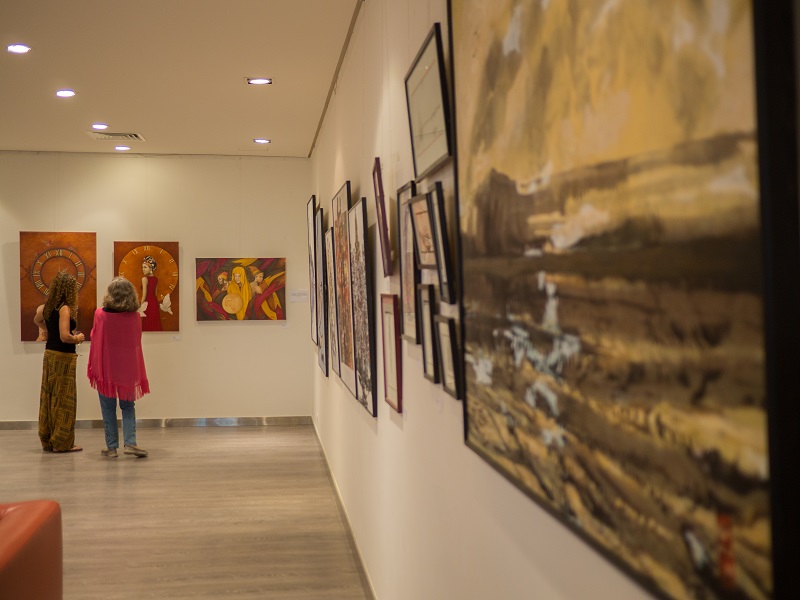 Speaking of the art scene in Egypt, "I think the reason people don't value art much is because it's not given importance in general in our society. We are not educated to value art. Media doesn't quite focus on what the work is trying to say. Female artists are underrepresented.There is no specific reason for that because they are there, they just don't get that much attention," she says.
Social media is an undeniable powerful force in today's world. "Social media has really helped the arts in general.But the downside is I get to see a lot of things on my mobile screen, rather than going to the actual production," she says.