There is no doubt that Sharmoofers are not like any other independent artists, they have transformed the music scene in Cairo with their revolutionary beats and unusual lyrics. They were able to make a name for themselves in an impressively short period, creating a huge fan base. The multi-talented Moe and Bob strike again with their hit song 'Moftaqed El Habiba', which is going to be part of their soon to be released album 'Infesam'. The song came as a shock to all of us for several reasons: it's a love song performed by Sharmoofers, the beat and music is different and finally the band shot a whole talk show web series, "Anest we Sharmaft", to introduce the song. We sat with lead vocalist and songwriter Bob, and composer Moe to hear the story behind 'Moftaqed El Habiba', and talk about their new upcoming album.
Moftaqed El Habiba is a love song that brings back all the lost memories of your ex. The band has totally changed it's upbeat Reggae tempo to a new emotional tune, that still has that Sharmoofers taste. "We were afraid people won't accept the song at first, because it's totally different from the style they are used to hearing, but we made sure that the song doesn't lack Sharmoofers' identity," Moe says.  
It took Bob almost a year and a half to write up these remarkable lyrics, while Moe perfectly put together all musical pieces. "We are not used to writing love songs, we tend to take a more sarcastic tone. I wanted to make sure the lyrics didn't come out cheesy and that it flowed well with the beat, that's why it took us a long time to create it," Bob says.
The web series "Anest we Sharmaft" was the first step to introducing the song to the audience, raising the question #مفتقد_ايه (what is missing in your life?). In this 6 episode web series, Moe and Bob interviewed Egypt's sweethearts and hottest single ladies and gentlemen in town asking them #مفتقد_ايه. It's time for Sharmoofers to answer this question. "The number one thing that is missing in our lives is living without stress," Moe says. "I miss the days were we used to make music just for us, now with our fan base we have this responsibility towards them to make great music," Bob says.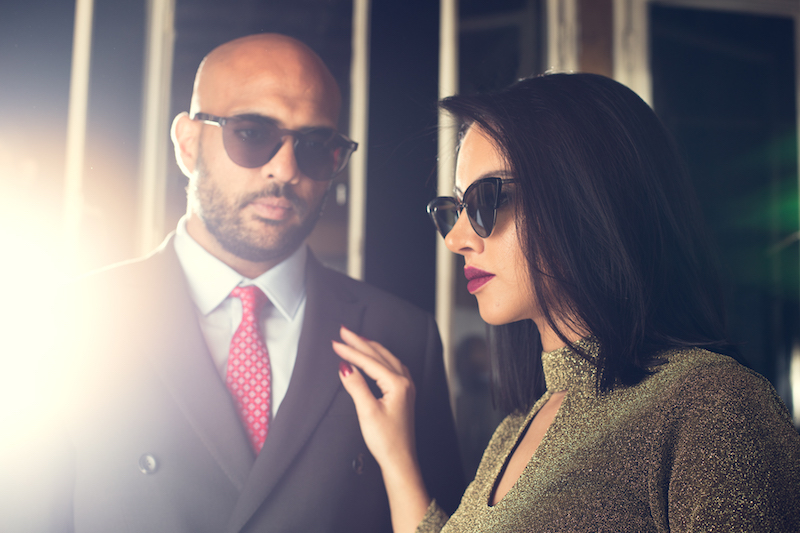 If you're a Sharmoofers fan like us, you probably know that one of their songs says that a woman is a 'ka2en mokhtalef' (a different creature), we had to know what they think women want. "I swear to God I have no idea what they want, our relationship with women is like a Tom and Jerry rivalry," Moe says. Sharmoofers made a song specially for women in their upcoming album, and we can't wait to hear it. "Women will never understand us and we will never understand what they really want," Bob says.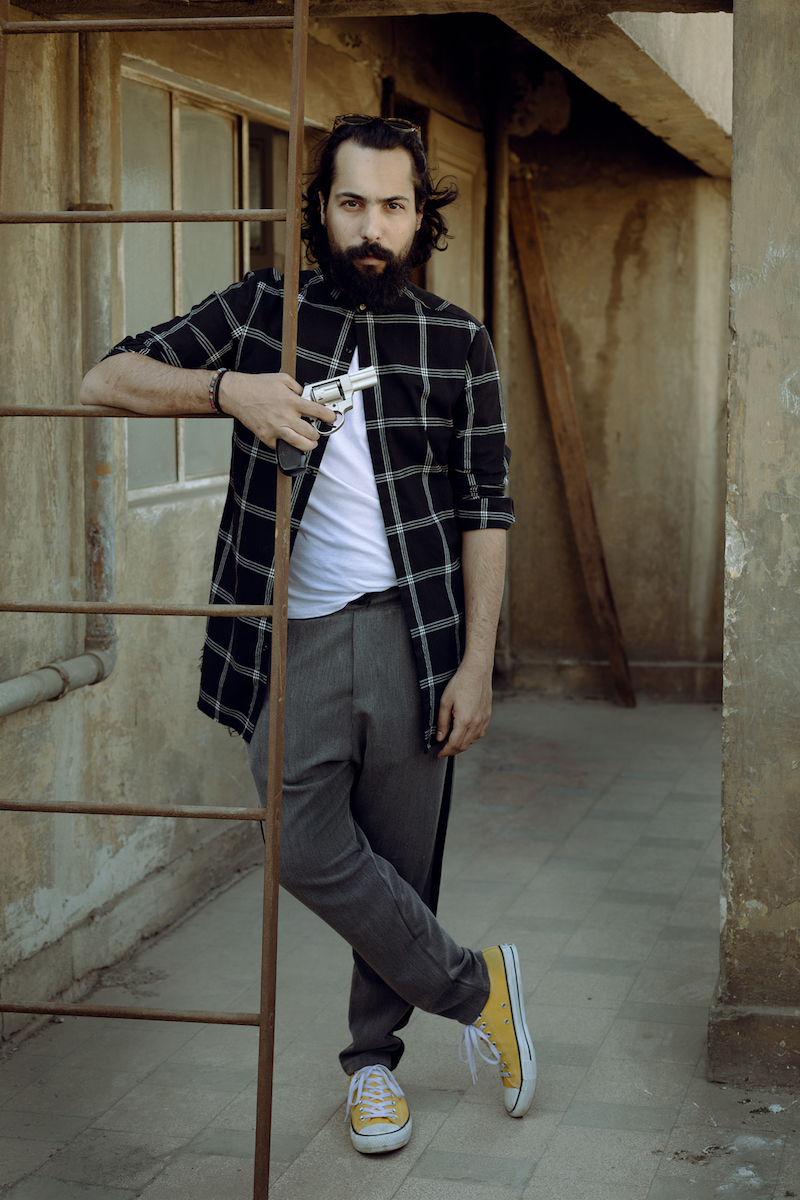 Sharmoofers' new album 'Infesam', which is expected to be released this summer, is an evolution of their first album 'Paranoia', which will witness a revolutionary shift in Sharmoofers' music. "This album is different from the songs we are used to making in terms of music and lyrics. It's more mature but still has the Sharmoofers flavor," Moe says.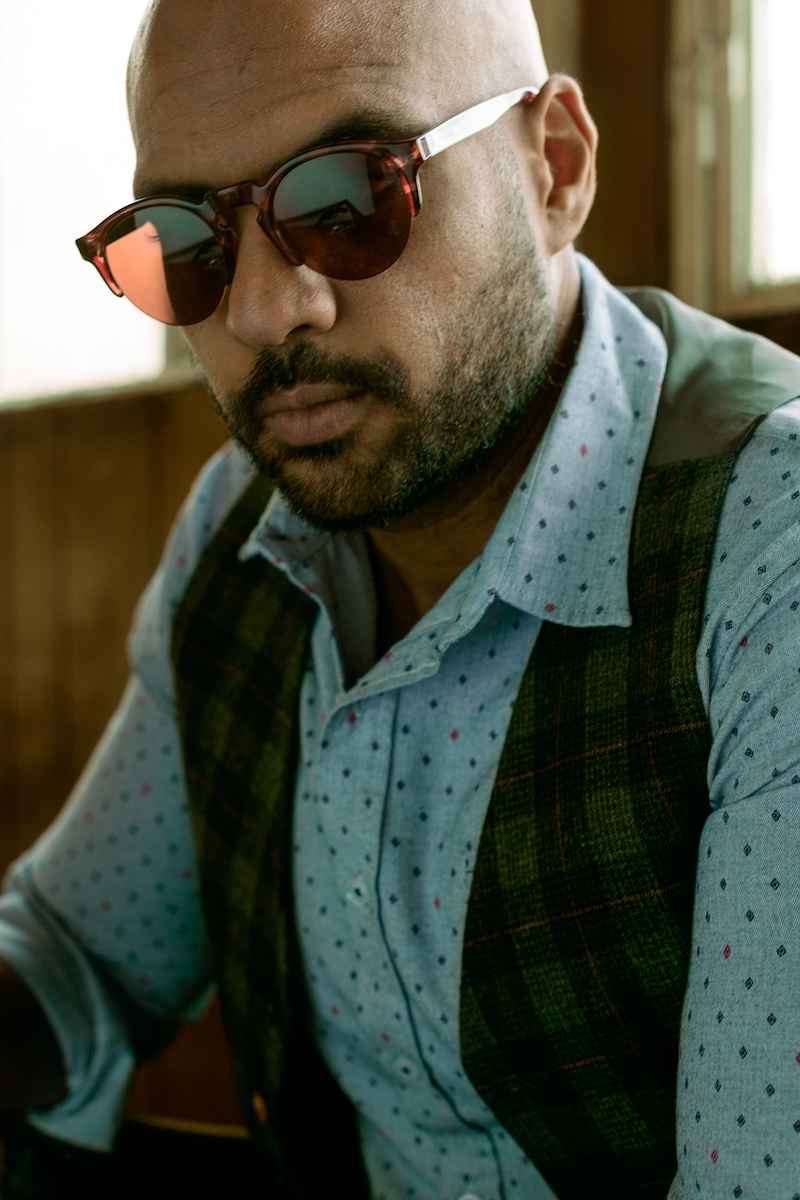 Photoshoot credits: 
Production: Carousel Production
Photograph: Bilo Hussein
Fashion Director: Gehad Abdalla
DOP: Mohammed Amin
Production Team: Hana Hagras, Dina Ali, Habiba Barkouki
Fashion Coordinators: Omar Fadda, Omar Hesham
Wardrobe: Maison 69, Hoxton House
Yasmin Raeis Stylist: Abier Ansary
Makeup Artist: Merna Kauzman
Hairstylist: Kimi Safadi