Ramadan is the season of oriental fashion; Kaftans, modest and flowy clothes, and to complete the look you'll need to choose your jewelry wisely. This season we chose Azza Fahmy Jewelry for this mission, as it's the most suitable place to excel in such occasion, according to their taste and fashion direction. So, If you are in need of some jewelry inspiration for your Ramadan outfit, look no further, Azza Fahmy Jewelry has got you covered.
Let us take you through our favorite pieces of this season's selection:
The seal earrings inscribed with  يا حنان يا منان يا حارس يا باسط. It is an 18kt Gold and sterling silver button earring adorned with calligraphy and pave diamonds.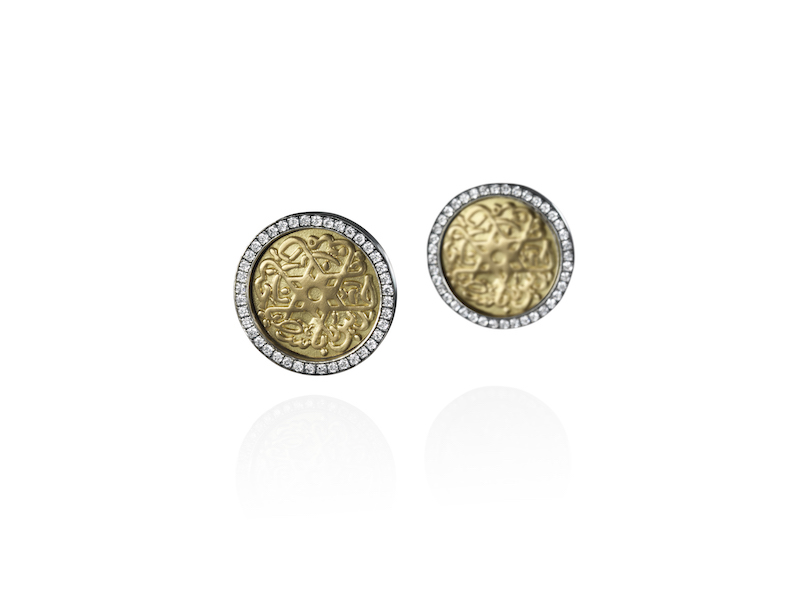 18Kt Gold ring adorned with calligraphy saying "الله" and diamonds.
The Falahy "window" ring and earrings, made in 18kt Gold and Sterling Silver Ring adorned with stones and filigree. This piece is inspired by the Mushrabeyas (Arabesque windows), which makes it a perfect piece to wear to a fun Suhoor night.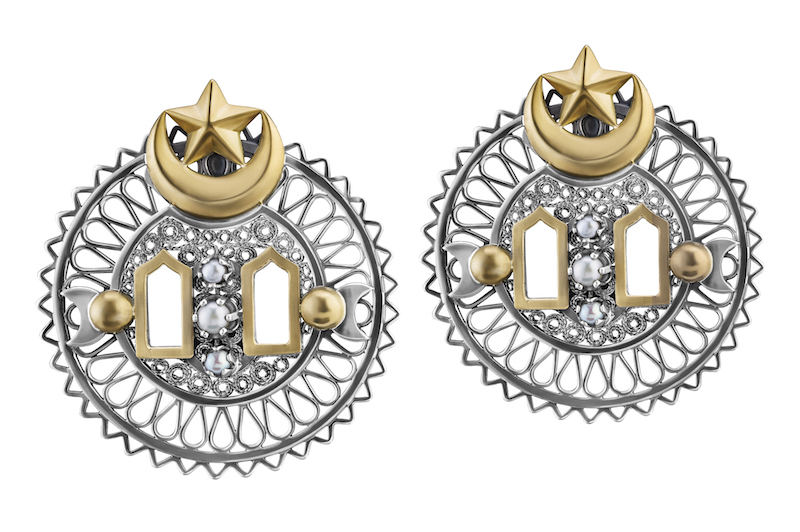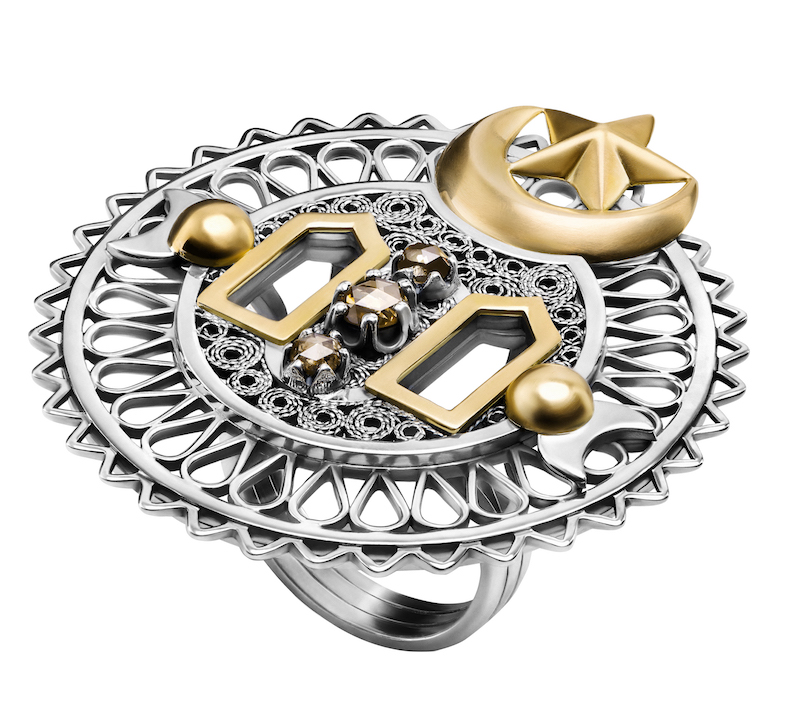 Statement calligraphy earrings inspired from traditional old Egyptian jewelry ,18Kt Gold and Sterling Silver earring adorned with calligraphy كن جميل الخلق تهواك القلوب and dangling charms.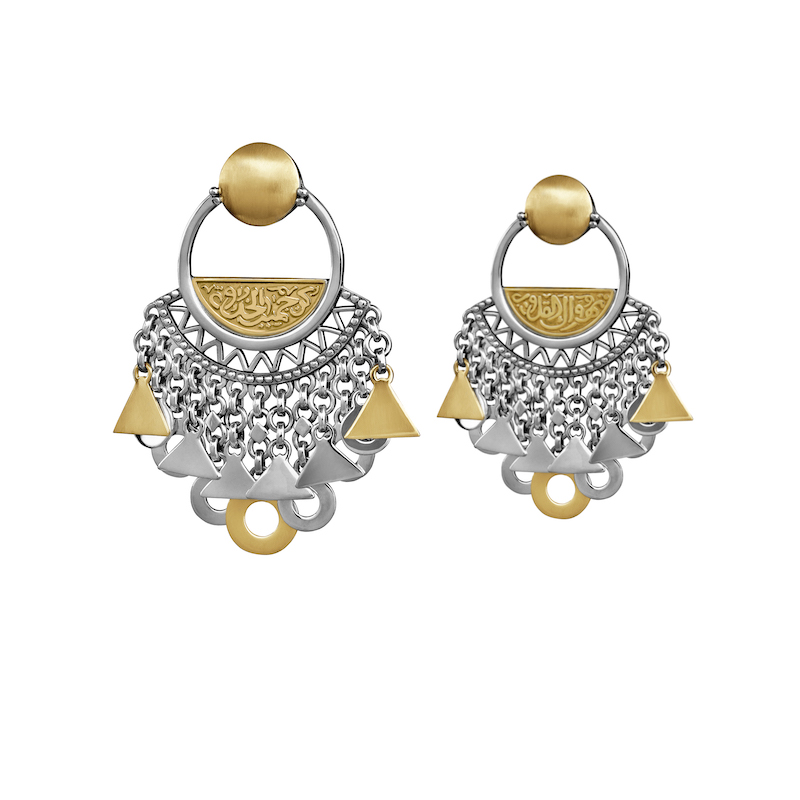 Behave gracefully and all hearts will love you!