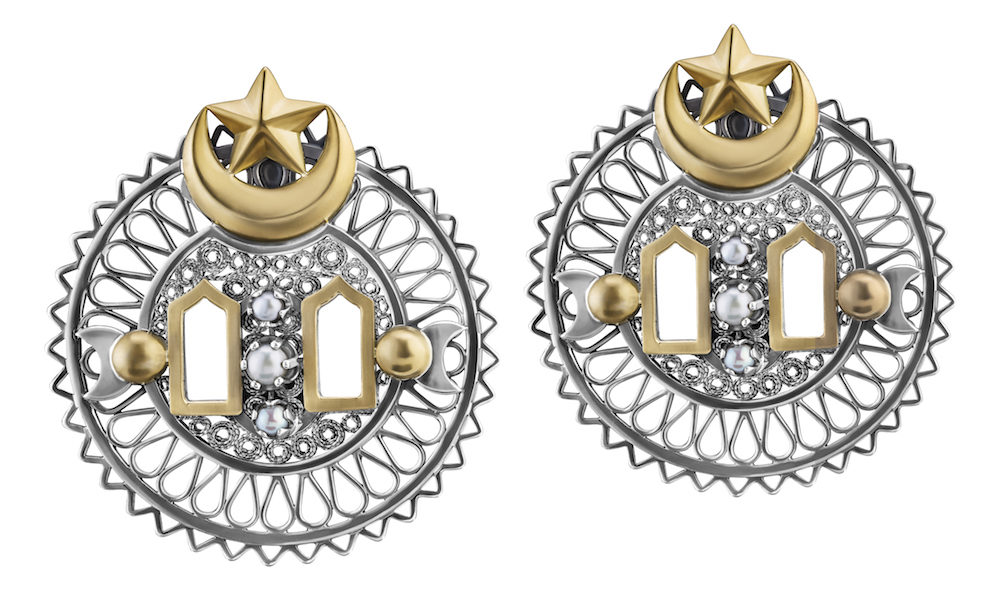 Azza Fahmy has marked herself as a creative prioneer of the Egyptian Jewelry industry for nearly half a century! Let's revisit Azza Fahmy's successful trail in 2017 dominating the jewelry industry locally and internationally.
"The Suma Collection"
Last year, Azza Fahmy dedicated a whole collection to the iconic singer Umm Kalthoum. The pieces reflected the legendary Umm Kalthoum's persona and her jewelery items. The collection is a mix of 18K gold and sterling silver pieces engraved with verses from her songs to honor the poets and composers behind the music of the Egyptian legend. The collection was selected by Syra Arts, the 'go to' art company dedicated to promoting contemporary art from the Middle East to an international audience, to be showcased in Washington DC in November 2017. Suma Collection was showcased this year on Broadway for "The Band's Visit" play in New York which is about a group of Egyptians who were lost in the Palestinian desert and singing Suma songs was the way they communicated with people.
The Elegant coin capsule collection
In this collection Azza Fahmy Jewelry took the coin trend to another level. The cool five piece handcrafted Coin Collection is inspired from the ancient Greek world of Macedonia featuring characteristics that uniquely capture a sense of cultural and history. Designed by Amina Ghali, Daughter and Head of Design at Azza Fahmy, the collection is a combination of sterling silver and 18K gold consisting of rings, earrings, stacking bracelet and a lariat necklace styled coins featuring the head of Phillip II (the father of Alexander the Great).
Traditional Jewelry Collection
There is no doubt that AF has successfully and uniquely translated Egyptian cultural and history through her jewelry pieces. The striking Traditional Collection reflects the Egyptian traditional heritage from across the country, and creatively captures the skilled artistry of wire work. The collection consists of a beautiful mix of bangles, rings, and earring, in addition to a necklace and matching earrings that are uniquely inspired by the great Egyptian artist and performer Taheya Karyoka. The collection is a mix of 18K gold and sterling silver featuring semi-precious stones, rose cut diamonds and pearls, coins, textured finishes, calligraphy and motifs. 
All three collections are available at AF's online boutique www.azzafahmy.com.