Standing tall on the crisp green grass of the brightly lit stadiums of New Zealand as well as Australia is Heba Saadia, a woman breaking strides and changing the fabric of international soccer. She is the very first veiled Palestinian referee to take part in the current Women's World Cup. Just this Tuesday, she was the active referee in the match between China and England. Since 2008, Saadia aspired to become a referee and was able to take on the role the following year with the Syrian football association.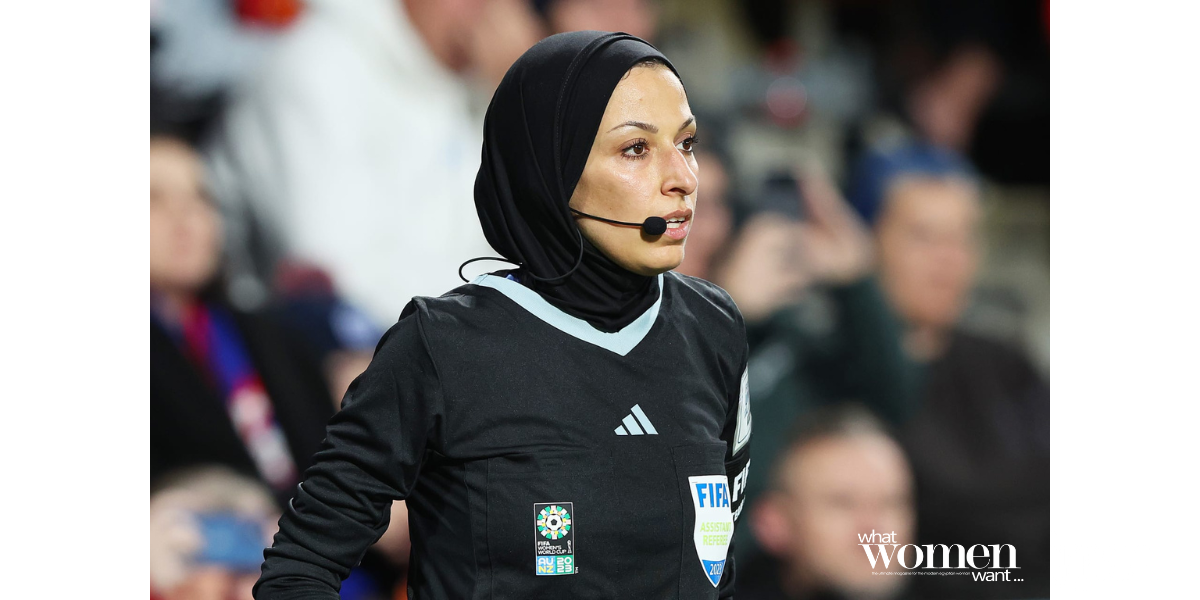 Along with Saadia, many other women contributed to making international soccer a more inclusive and diverse sport. During the 9th edition of the Women's World Cup, the world got to witness the first ever veiled defender, Moroccan soccer player Nouhaila Benzina hit the pitch during the finals. That same year, her teammate, Ibtissam Jraïdi scored the first ever goal for an Arab team in the history of the competition.
The landscape of the soccer world has seen the very fabric of even bigger sporting competitions change and transform including the FIFA World Cup. Last year, Salima Mukansanga of Rwanda, Yamashita Yoshimi of Japan and Stephanie Frappart of France made history as the first women to officiate a FIFA men's World Cup.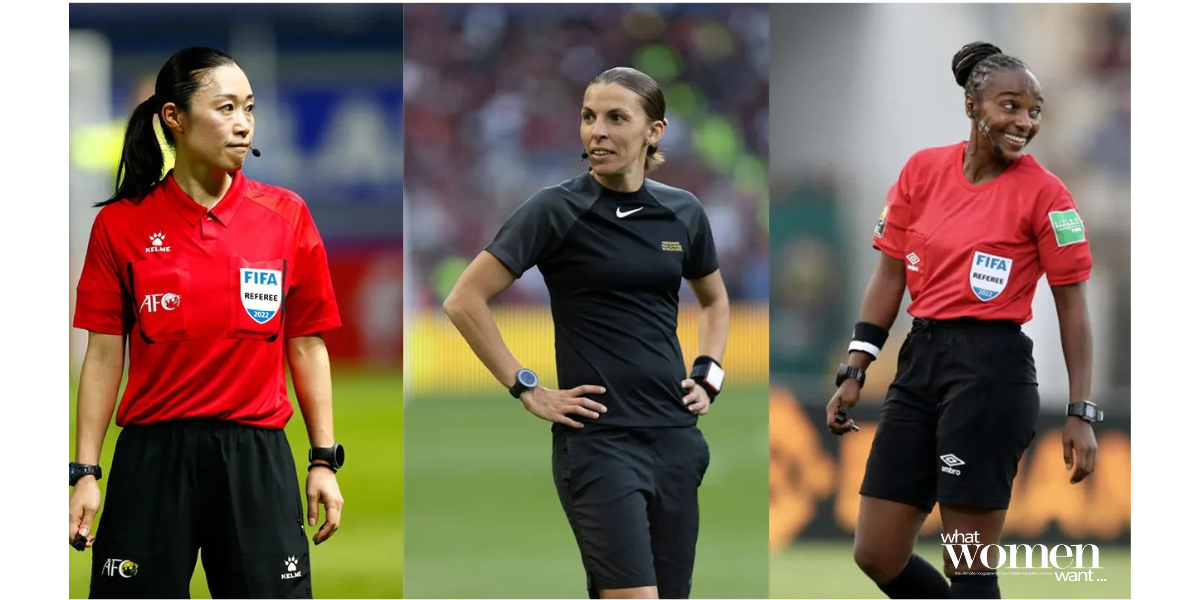 Along with the new wave of inclusivity within the football pitch, there is also a change in the way the new female wave of referees are perceived. FIFA referee chief Pierluigi Collina expressed that refined mindset when he said "for us, they are referees, they are match officials. This is the message I gave them. 'You are here not because you are women, you are here because you are FIFA match officials'."
With time and with more female referees joining soccer competitions and tournaments, female representation in the field of sports will begin shifting on its axis, getting bolder, louder and more entrenched in its very fabric.