Rawya Abd El-Kader was the first female in Tunis Village, Fayoum, to break all norms and start her own business. She started taking pottery classes at Evelyne Porret's Pottery School in Tunis Village when she was 14 years old, and went on to open her own pottery studio and shop. Today, this potter is a league of her own in Fayoum, who also has taught this craft to her husband, two brothers and daughters!
"My two brothers now own their own pottery studio in the village," she tells. Rawya refused to be dragged into a marriage at a young age and give up her education and career, "I insisted on going to school and working, of course everyone in the village thought I was doing something scandalous. I was the only girl among my friends who didn't get married early, people in the village believed that I will never get married if I had a job" she says.  
"No girl in our village has traveled before"
Her work has been featured in numerous exhibitions in Egypt and abroad, and her pottery is sold in several shops around Cairo. Rawya's rebellion granted her a chance to travel to France and showcase her work for the first time abroad. "No girl in our village has traveled before, my father refused at first but Ms. Evelyn eventually convinced him. However being underage, the passport center in Fayoum denied to grant me a passport" she says. Rawya didn't lose hope and eventually got her passport from Cairo, "I stayed for a month in Marseille it was a magical experience and a dream come true."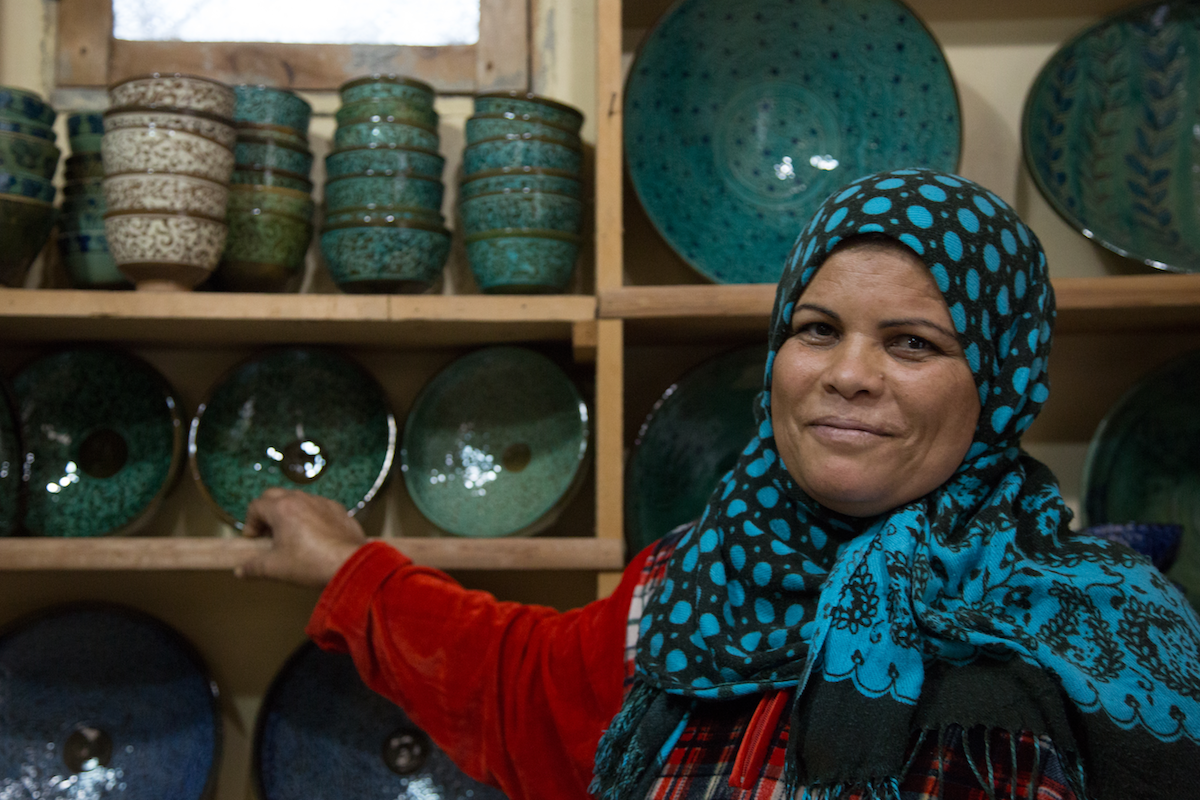 After her return from France, people in the village were certain that Rawya was never going to get married, "the people of the village saw me as a sinner, believing that no man would want to marry a working woman who has traveled abroad alone" she explains.
"The people of the village saw me as a sinner"
Rawya is now a well established potter, a wife and a mother of three daughters. "Giving up my career and work for marriage is a thought that never crossed my mind. My husband supports me 100 percent" she adds.  
This talented artist and business woman has become a role model to every girl and woman in Fayoum, "the women in our village are now well aware of the importance of having a career and being independent" she says.
There is no doubt that Rawya has sparked a revolution in her village, "I am happy that fathers are allowing their girls to continue pursuing an education and a career" she adds.  
All photos were taken by Deema Shahin