Featured Image: Anjelina Lohalith rio2016.com
During the 2016 Rio Olympic Games Ceremony, the world paid witness to the standing ovation welcoming the refugees into this worldwide event. Everyone rejoiced over the team, represented for the first time in history. In light of this great decision, we wanted to get an in depth look at the journeys of these refugees before they make it to the Olympics. We brought you flashbacks of their lives to show that no matter what happens, hope should never be lost.
Separated from their Families, on to a Collaborate Journey for Asylum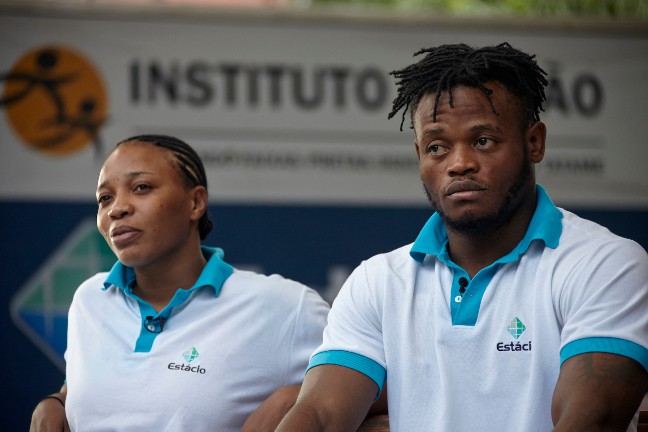 Popole Misenga and Yolande Mabika, the two Congolese judokas competing at the Rio 2016 Olympics under the Refugee flag, sought asylum side by side after going through an unfortunate event together. Initially, Misenga is from an area in Democratic Republic of Congo, severely affected by the 2nd Congo War. Misenga's two brothers went missing and his mother was killed when he was 6 years of age. Similarly, Mabika was orphaned at a young age due to unceasing fights. She has not seen her family in 18 years and all she remembers is being stranded, and taken on a helicopter to Kinshasa, the capital of DR Congo.
"In 2013 they participated in the World Judo Championship in Brazil, where they were left at the hotel without food, money or passports for days by their coach"
Both Misenga and Mabika were taken to live at a center for displaced children in Kinshasa, where they first discovered judo. In 2013 they participated in the World Judo Championship in Brazil, where they were left at the hotel without food, money or passports for days by their coach. Eventually, they escaped and sought asylum in Brazil. They were taken to an immigrant neighborhood and eventually granted asylum by The United Nations High Commissioner for Refugees (UNHCR) in September 2014.
Today as they join the Olympics, Misenga breaks down into tears recalling his family and the tough journey it took to get here. On the other hand Mabika is hoping to get contacted by her family when they see her at the Olympics if they are still alive.
Separately Fleeing South Sudan then Joining Forces at the Olympics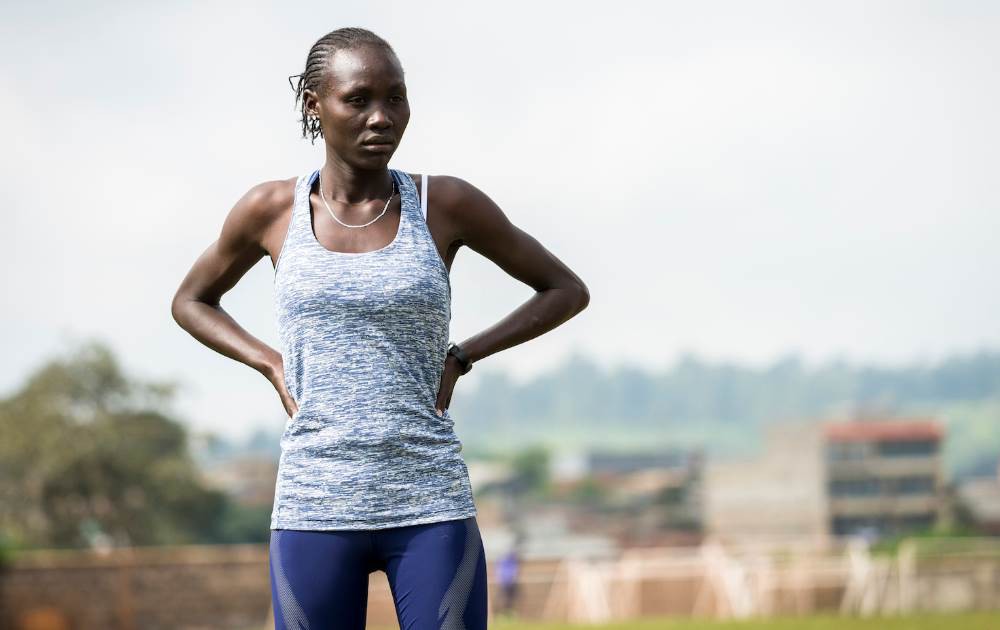 Anjelina Lohalith unwillingly left her parents stranded, hungry and deprived in South Sudan, James Cheingjiek escaped rebel child kidnappers and Paulo Lokoro struggled to maintain his herd of cattle and stay alive until he was forced to flee. Alongside Rose Lokonyen, and Yiech Bie, these are the five South Sudanese athletes competing at Rio 2016 under the Refugee flag.
All five fled to Kenya and stayed at Kenyan Refugee camps. Each one of them started running for a different reason. For Lohalith, running began as a fun way to escape her unfortunate situation and loneliness at the refugee camp. Lokoro's running profession started as mere enthusiasm about generic sports at his refugee camp. For Chiengjiek and Lokonyen, following their dreams as runners at their camps was not as easy. They would have to borrow shoes, and sometimes injure their feet due to the lack of proper equipment. As for Yiech, embracing running as a dream also began at his refugee camp, but unlike the rest, it was part of a much bigger picture from the start; he had his country and parents in mind and wanted to change their lives. As they found their way out of their refugee camps onto the big Olympic stage, they aspired for a greater global goal.
From the Mediterranean Waters to the Olympic Pools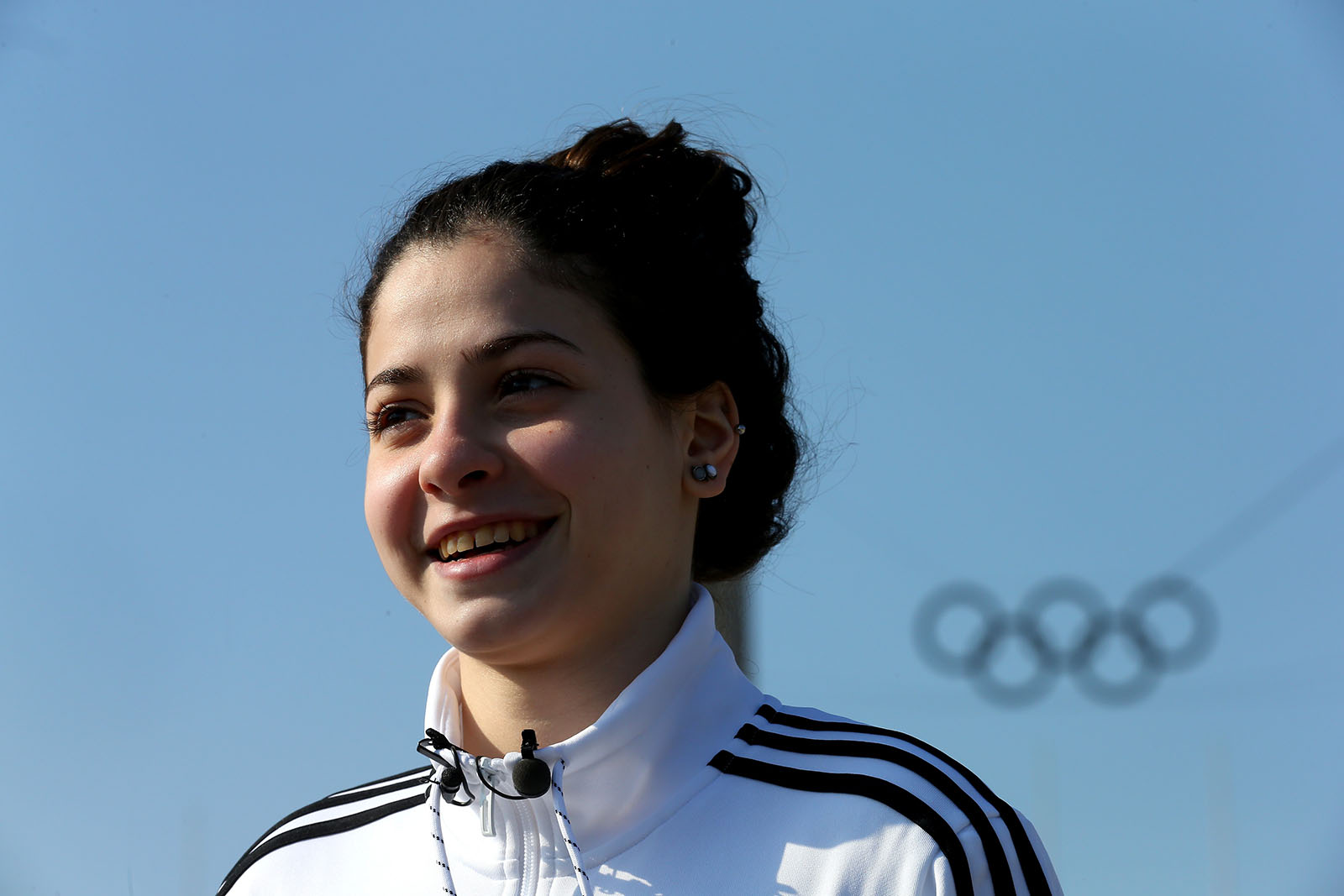 Although Syrian Refugee Olympic athletes Yusra Mardini and Rami Anis did not know each other before the Olympics, the fleeing stories and struggles of both swimmers followed very similar paths. Mardini, who embraced swimming professionally at a young age in Damascus, Syria and competed professionally, was obligated to flee Syria when the war got worse. During the attempt of sailing from Turkey to Greece, the rubber boat Mardini and her family were on began to fill up with water. Using their swimming skills, Mardini and her sister dove into the water and pushed the boat to safety.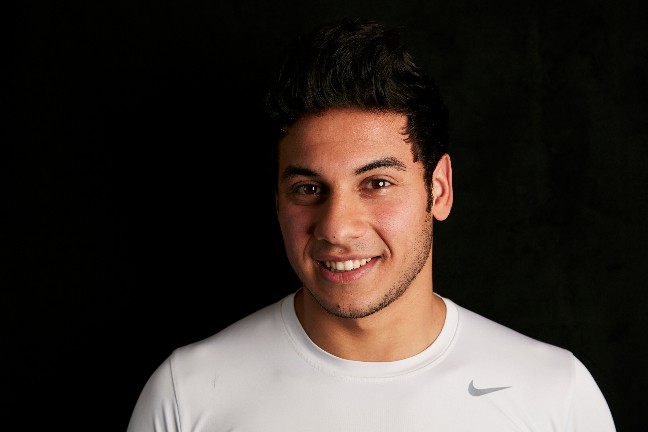 Anis was on a similar path, him along with his family fled to Turkey from Aleppo, Syria, to escape the bloodshed and the barrel bombs before they caught on to them. Anis initially had begun professionally training at the age of 14, later representing the Syrian National Team in the Gulf, China and Europe. When the war begun, Anis stopped training, patiently waiting for the war to end, until the day came where he was forced to flee. In Turkey, he quickly joined a club and began training again, but was not allowed to compete with the rest of his teammates. At the same time he found himself getting chances and offers to compete at International events. Therefore, from Turkey, him and his brother got onto a dinghy. At one point the motor stopped in the middle of the Mediterranean, and landed safely in Greece. From there, they journeyed through Macedonia, Serbia, Croatia, Hungary, Austria and Germany, to finally get to Belgium, where he would then be asked to join the Olympics.
Fleeing Solo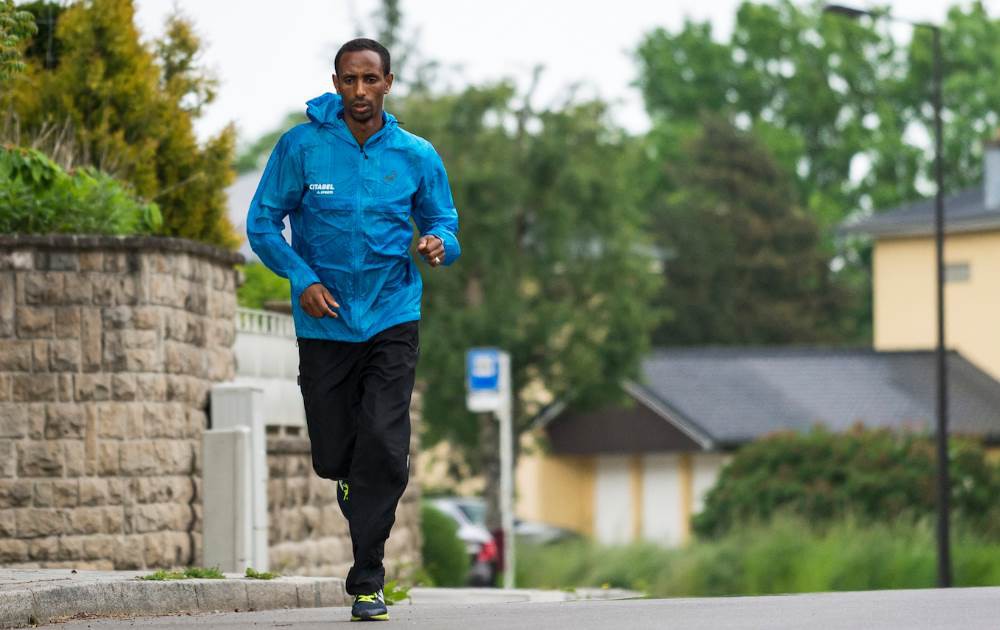 Thirty-six year-old Yonas Kinde, fled from Ethiopia to Luxembourg to escape danger and persecution due to political problems. Not much is known about his family or previous life, but a lot is evident regarding his hope and determination. Today, Kinde takes French lessons, drives a taxi for a living, and trains for running in between. He refused to let anything stand in the way of achieving his dreams and running, and when he got asked to join the Olympics, he started training twice, rather than once a day. His motivation and hope for the better are always there, constantly pushing him forward.