After their stunning victory against the reigning champions in the Woman's Team Squash championships on the 3rd of December, our fantastic Egyptian Women's Squash team has returned home to admiration and support. In honour of their win, the Ministry of Sports and Youth Affairs held a ceremony complete with a well-deserved 75,000LE reward. Alongside officials from the Ministry and the Egyptian Squash Association, all four members of the team were in attendance, including world No1. Nour El-Sherbini and 19 year-old star Nouran Gohar.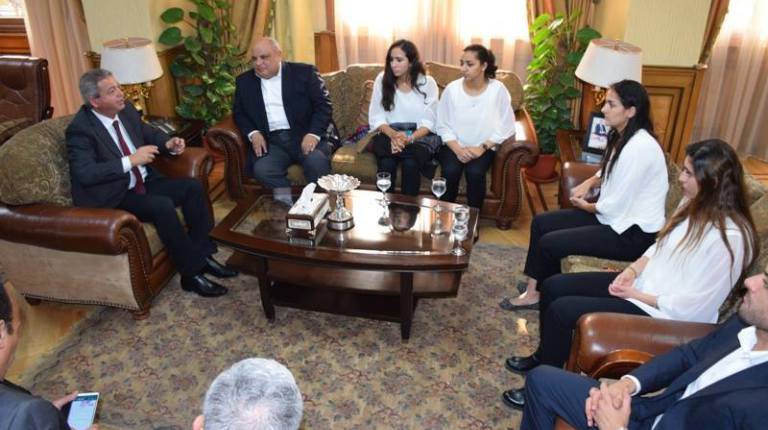 With the top place in the world championships usually being held by England or Australia, this year's convincing victory for Egypt along with the Egyptian team having two of the top three players in the world, could be an indication of a new era of Egyptian dominance in squash. Now that Egypt is becoming a global leader in the world of squash with popularity in the sport increasing year on year, these sportswomen provide incredible inspiration for young girls aspiring to be the next stars of squash.
Because of Egypt's bright prospects in squash, the Ministry of Sports and Youth Affairs has placed its full weight behind the international movement to include squash as an Olympic sport. Unfortunately it has been decided that it was not meant to be in 2020, but there is hope that in 2024 we will be seeing squash on the Olympic stage, giving Egyptian woman a real chance to shine. So congratulations to the four incredible women who we expect to be seeing a lot more of over the next few years and good luck to the Ministry in their quest to get squash into the Olympics- any opportunity to show off our skilled and determined sportswomen is something we wholeheartedly support.
We look forward to seeing if the Men's team can win another Egyptian victory in their World Team Championships in 2017!