With many fashion houses like Chanel, Kate Spade and Dolce & Gabbana taking note of women whose body types have long been ignored. It is time to break molds and showcase real women. Stylish, plus-size fashion blogger Macrina Megaly (@avec_mac) has made it her mission to encourage every girl to embrace her curves. "I am not setting myself as an example. I wanted to stir something up, and pave the way for others to start speaking up and be confident about their bodies," she says.
How are plus-size women treated by society?
Ironically, most women in Egypt are curvy. We represent seventy five percent of the female population. Being a plus-size woman in Egypt is not easy, because the market is treating us as if we don't exist. Maybe it's sort of a punishment, or encouragement, for us to lose weight. A plus-size woman is always attacked by society for carrying the extra weight. She always has something to clarify or defend. People interfere with everything in her life, claiming that they have her best interest in mind.
What has to happen for people to acknowledge that there is something called plus-size?
I want to see trendy and fashionable plus-size outlets for young ladies to shop at –something which doesn't exist currently. I want plus-size women in Egypt to be acknowledged and accepted.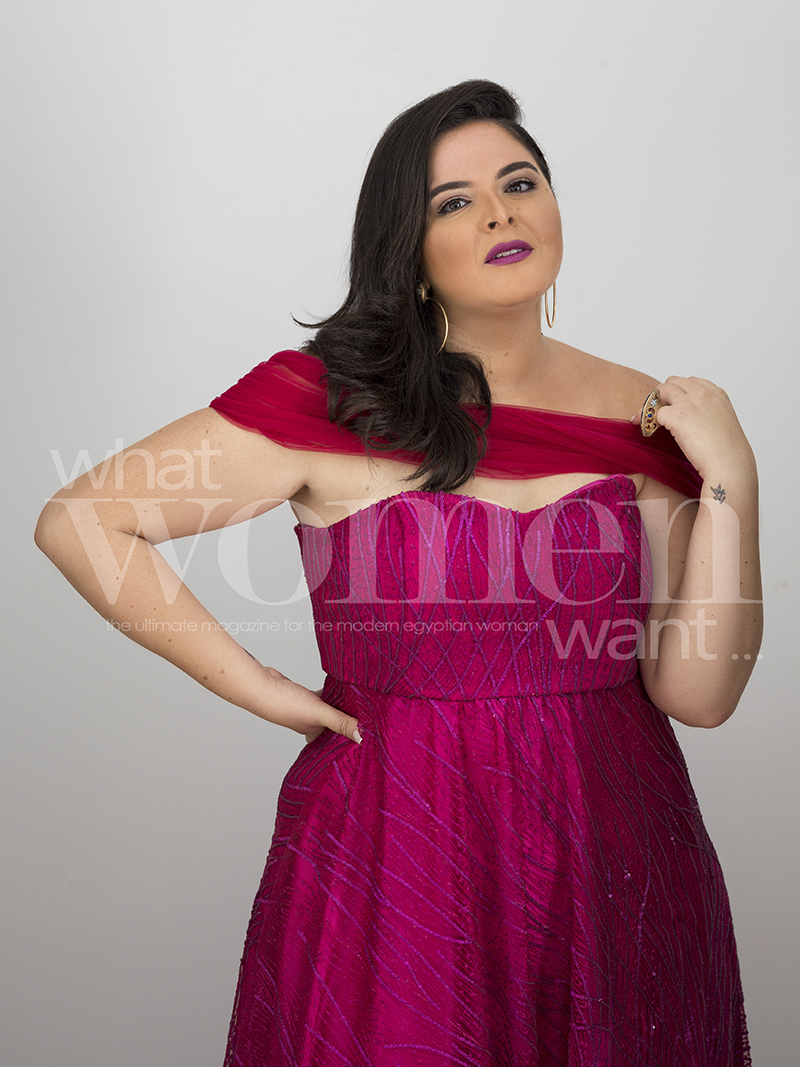 Why is body positivity so important, especially for young girls?
Being positive about how you look gives you inner peace, which is an essential tool for leading a happy and healthy life.
What advice would you give to curvy women?
My advice would be: believe in your beauty. You are beautiful the way you are. You don't have anything to prove to anyone. Having a different body type doesn't make you ugly.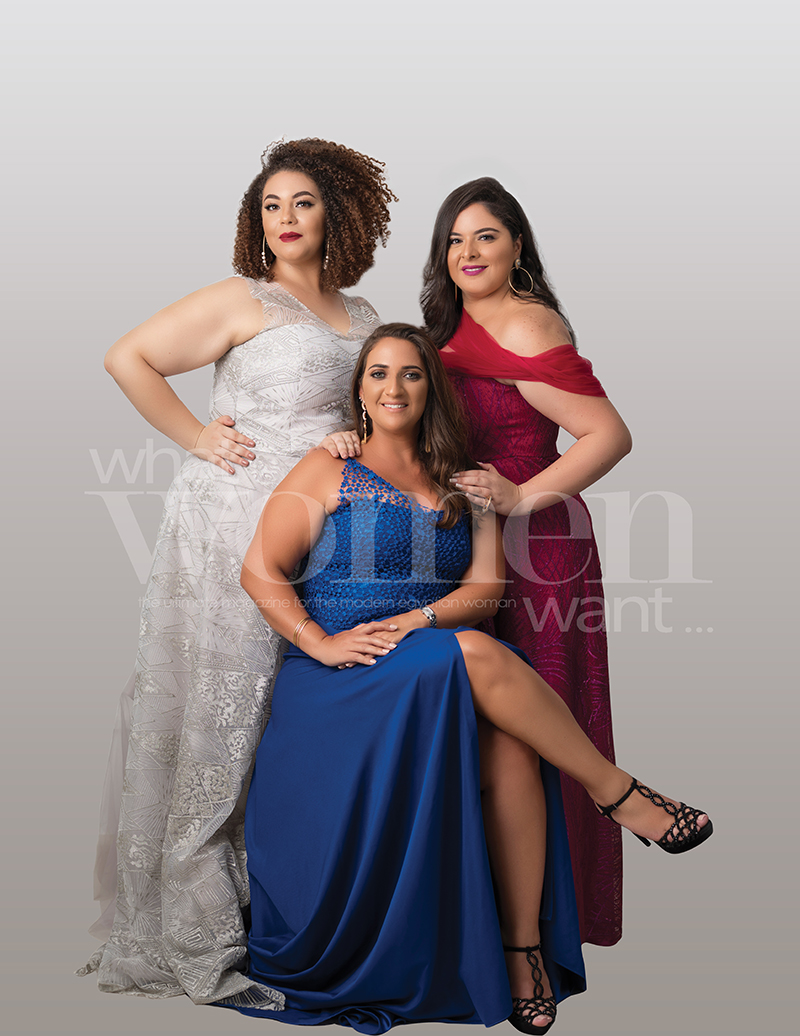 Photographer: Remon Elmarkiz
Evening gowns specially designed by Deana Shaaban for this cover shoot
Hair: Kriss Beauty Salons
Makeup: Basma Salem
Jewelry: Ammanii Jewelry
Shot at: Media & More