It's hard not to fall in love with Oum Kulthum's melancholic, powerful and spellbinding voice. She sang with such intensity about moments of love and loss, that will forever be engraved in our memories.
Iranian artist and director Shirin Neshat's new film 'Looking for Oum Kulthum' brilliantly captures the essence of the "film within a film" concept of storytelling, through the story of Mitra an Iranian director, played by Neda Rahmanian, who embarks on her dream project of making a film about the great Egyptian singer Oum Kulthum, played by the talented Yasmine Raees.
We follow the story of Mitra as she faces many challenges of being a female filmmaker present in a male dominated society, just like the one Oum Kulthum was born into. We live Mitra's moments of weakness and strength all in parallel with the incredible story of Oum Kulthum's powerful rise to fame.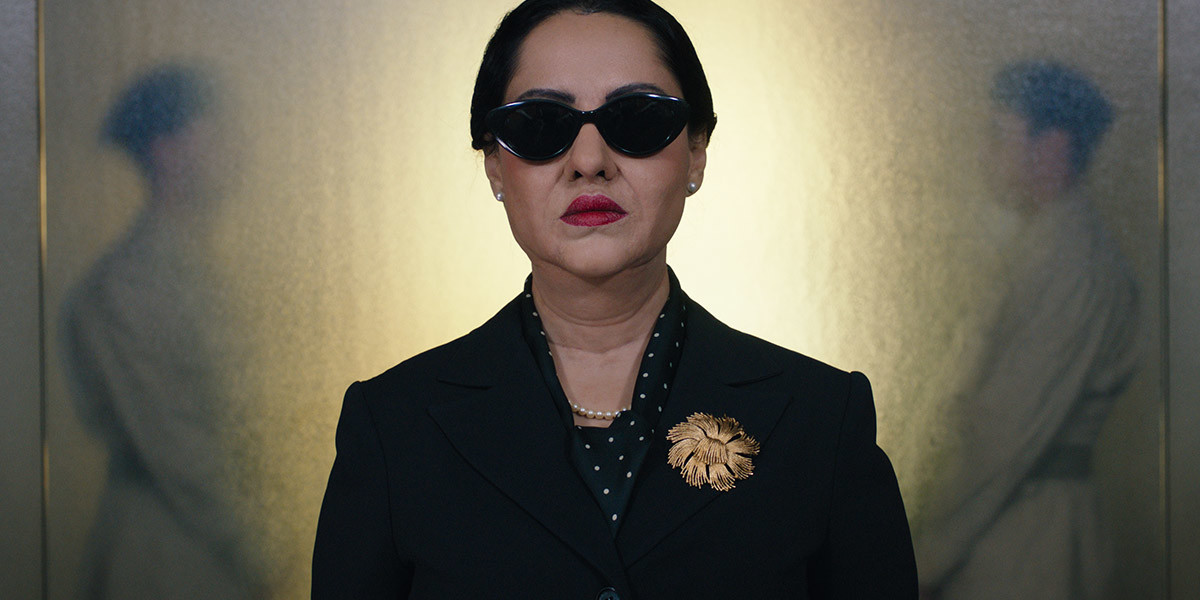 There is no doubt that the film cleverly narrates the tale of the iconic singer and how her powerful voice has helped the Egyptian people through harsh time of social and political transition. However it lacked to dig deeper into the pivotal moment of Oum Kulthum's life, which sometimes made it hard to connect with the movie's plot-line and characters.   
Looking for Oum Kulthum's compelling cinematography, by Martin Gschlach, and exhilarating music score, by Amin Bouhafa, effectively transformed the audience to Suma's spectacular concerts, and beautifully captured the film's minimalistic feel.  
Beyond the amazing cast ensemble and empowering narrative, the movie also witnesses a mesmerizing selection of incredible gowns from Oum Kulthum's iconic wardrobe, designed by the talented Italian costume designer Mariano Tufano.
Looking for Oum Kulthum will screen at the Cairo Cinema Days organized by Zawya Cinema Cairo on April 23. The film is one of 34 Arabic films selected for the festival's 2nd edition.