This year, the leading fitness Gold's Gym Egypt celebrates its twentieth-year anniversary supported by the platinum sponsor Core Health & Fitness.
In 1997, this brand has established itself as a league of its own. Starting off with Maadi branch, this fitness hub became a safe haven for Egyptians who want to revamp and reshuffle their mind, body and soul. From being a gym to evolving into a brand on it's own, Gold's Gym Egypt started a series of branches inside and outside Cairo; with an average of one new branch being opened annually.
The number '20' is Gold's Gym Egypt magic number as over the past 20 years; Gold's gym Egypt has expanded over 20 operating facilities covering a wide variety of geographical locations throughout Cairo, Alexandria and Red Sea which allows for incomparable accessibility and enables people to enjoy the variety of services without having to drive for long distances. This expansion wasn't only geographically, but also Gold's gym Egypt family has grown into more than 400 trainers and 90 instructors who are delightedly serving more than 22,000 members with the mission of unlocking peoples potential through fitness.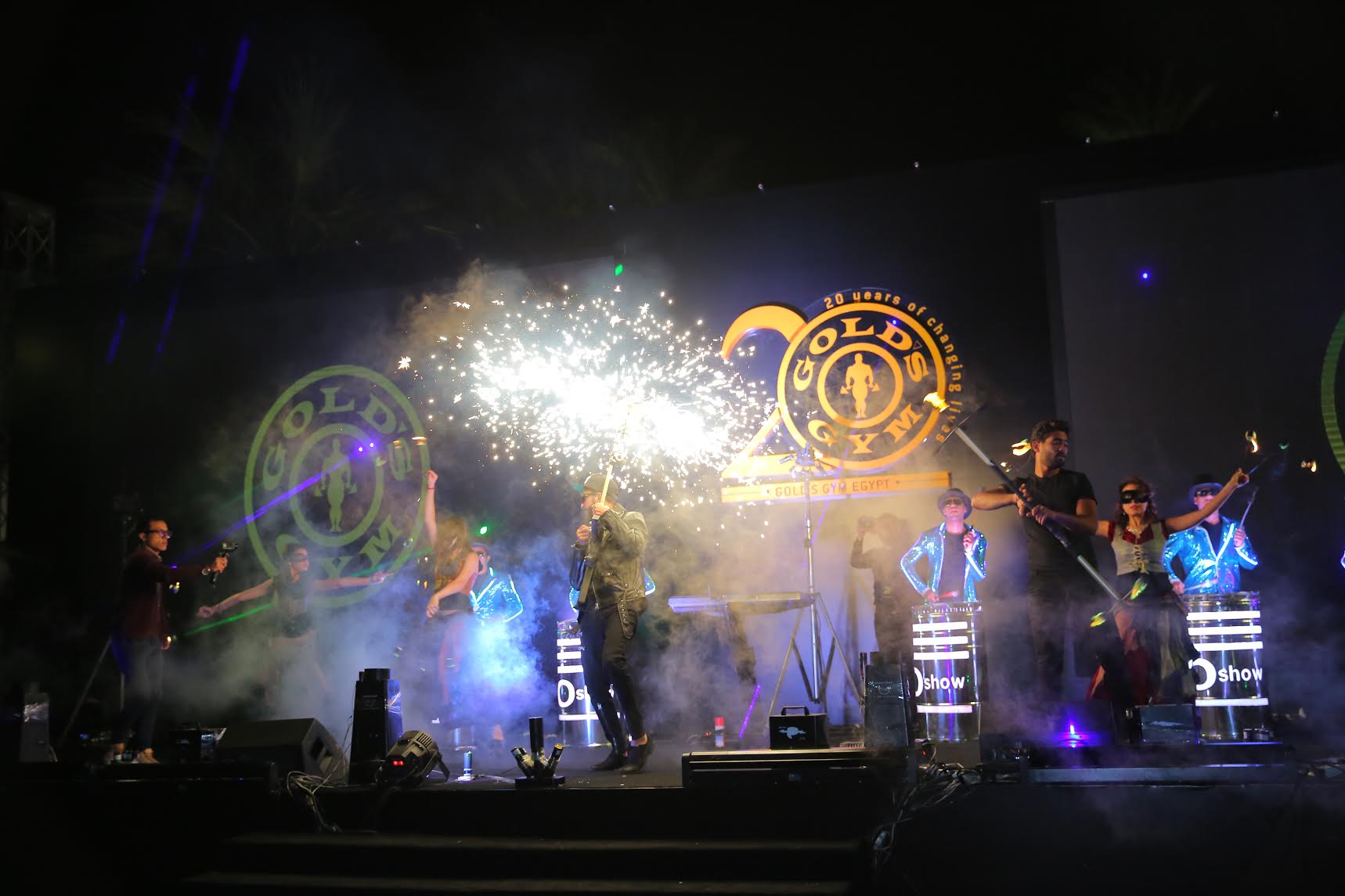 In order to comply with its strategy of being a fitness institution, and not only a gym, in 2002, this fitness vanguard founded Gold Gym's Egypt Academy with the objective of creating a talent pool for the entire fitness industry in Egypt and the Middle East because of their belief that fitness and health should be on the top priorities for the Egyptian population and the confidence in their role as a market leader. Today, Gold's Gym owns two branches for the academy and the number of graduates has exceeded 10000 people.
It was twenty years ago that Egypt embraced Gold's Gym and were the first in the Middle East, acquiring the title of lighthouse in the Middle East by their Corporate Office in the USA. History now repeats itself, as they sign the Master Franchise of Gold's Studio Egypt, once again being the lighthouse for the Middle East & the world. 
Gold's Studio consists of three programs that have the aim of helping people achieving tremendous results through full-body workouts by combining a mix of different tools and techniques while maintaining an enjoyable experience that encourages people to push further and to incorporate working out as part of their routine. Gold's Studio programs are GOLD'SFIT, Gold's Burn and GOLD'SCYCLE; each of them being a certified program that would ensure the safety of the people and the quality of the exercises being provided.
The objective is to turn Gold's Studio into "THE SPOT" for functional training, while providing different types of exclusive specialized classes that will redefine the fitness industry.
Gold's Gym will continue to invest in its three main fronts; people, process and programming through capitalizing on technological advances and innovative solutions to drive a great customer experience.
Find out more about Gold's Gym Egypt on their website here.