Do you ever wonder what it would be like to live away from the city? I bet this thought has crossed your mind while you were stuck in Egypt's dreadful traffic, or when you wanted to unwind from the city's fast pace.These two women have turned their lives around, and decided to escape the city's hectic lifestyle and connect more with Mother Nature.
A sustainable journey
Sally Hafez Bahgat started the Oasis Community Center as a place to provide Egyptian kids with the right environmental education. Learning happens through curriculum-based education, hands-on training, and practical showcasing to school children on sustainability issues. "Everything kids learn at school about sustainability is theoretical.Here at Oasis, I give them the chance to implement everything they learn at school," she explains.
Oasis Community Center is the perfect place to relax and recharge without even crossing a long distance. "Life is quite stressful, and people want to go to a peaceful place to recharge without travelling for a long distance," she says. The Oasis Community Center is a 10,000 square meters piece of greenery and desert land, surrounded by eco-friendly buildings.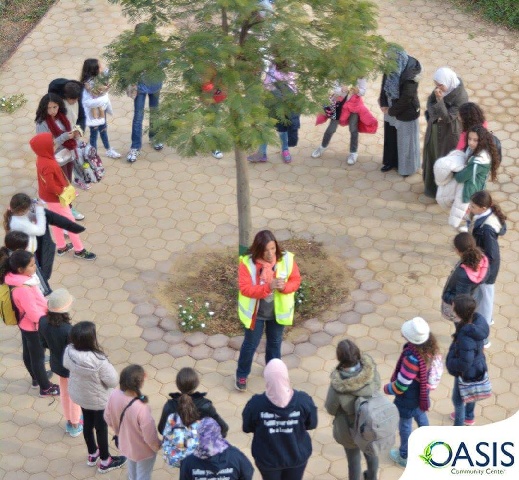 We have to start acknowledging that climate change is a real thing, "winter is vanishing". We no longer have an option; living a sustainable life is our only choice. "Children are the greatest tool for parents to learn about sustainability, because they go back home and implement what they learned in the Oasis with their mothers," she explains.
Who said females can't be farmers?
Kenzy took to the Internet to search for a change in her life, when she came across Habiba Organic Farm in Nuweiba' and decided to give farm life a try. "I thought I would never be able to live away from the city, but here I feel more at peace and I wouldn't go back to my life in the city," she explains.
Habiba Organic Farm is a community-based farm aspiring to benefit the people of South Sinai, while promoting sustainable and environmentally-friendly income for local bedouins and residents.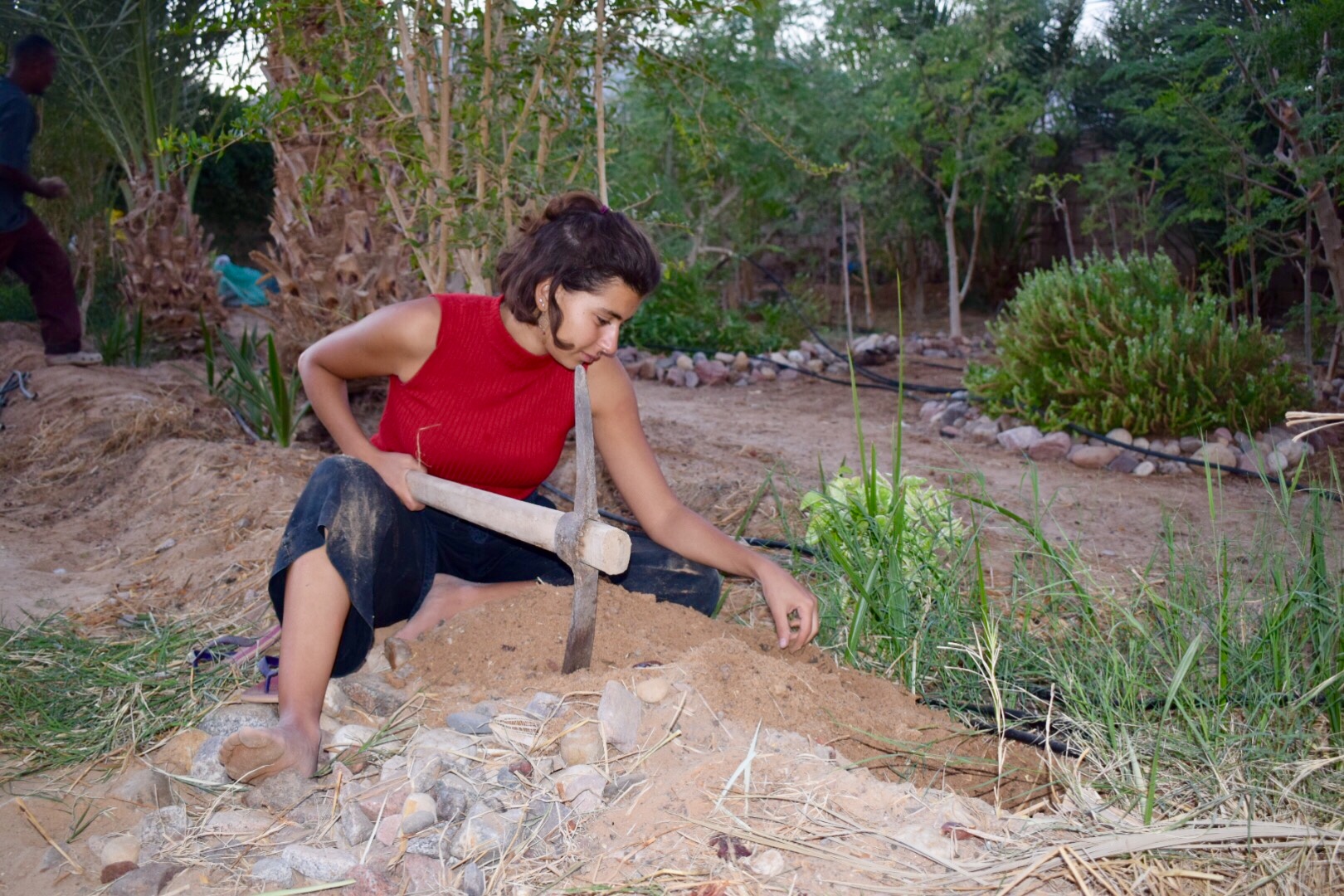 Trying to prove yourself in a male-dominated environment is not always the greatest thing;you go through many challenges and obstacles."Working in an environment dominated by men, they don't treat you the same way as your male co-workers; they expect you to be physically weaker," she says. Kenzy has proven that being a farmer has nothing to do with physical abilities, "I started to tell them you shouldn't think of women this way; if I am not able to do something I will say it. It has gotten much better, and now they respect me.They don't try to give me easier tasks anymore; they know I am here to learn," she explains.
Speaking of the importance of consuming organic produce, "It is very important to be aware of where your food comes from, and what benefits it can give you," she explains.