Some people believe that having children and being a part of motherhood, stalls a mother from achieving her dreams and ambitions. Those very same people usually also believe that having children, tends to get a woman to forget about herself, dressing up less and taking less care of herself. However, we have some great Instagram examples of mother that can easily put these stereotypes to rest! They are fabulous, they look great and they absolutely have it all!
Mariam Yehia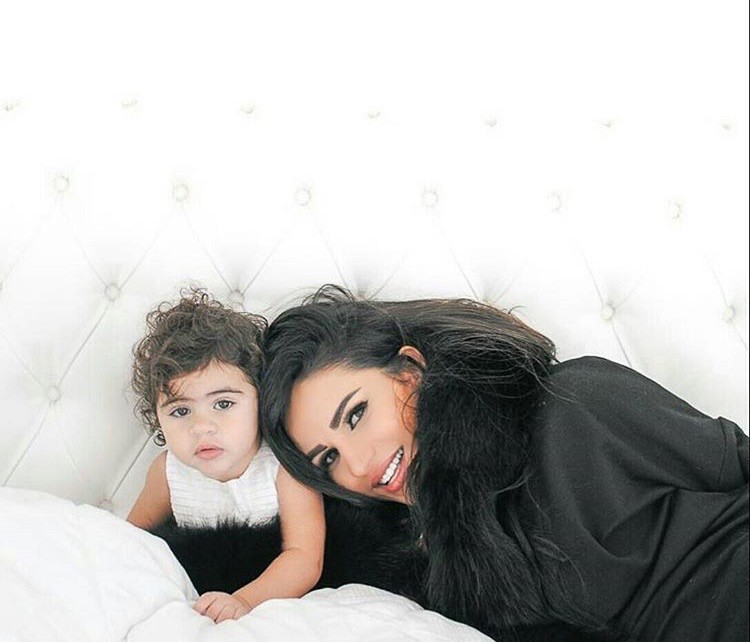 French Egyptian Mariam Yehia – also known as Mrs. Keepa – is absolutely not letting the fact that she is a mother get in her way! On the contrary, she is taking her beautiful young daughter on a fashion ride, dressing her up and making her part of the dream! Earlier this year she launched her "Mrs. Keepa Official" clothes line, which recently got featured on Harper's Bazaar Arabia October issue. She is continuing to rise with an adorable curly headed girl by her side!
Instagram: @mrskeepa
Karen Wazen Bakhazi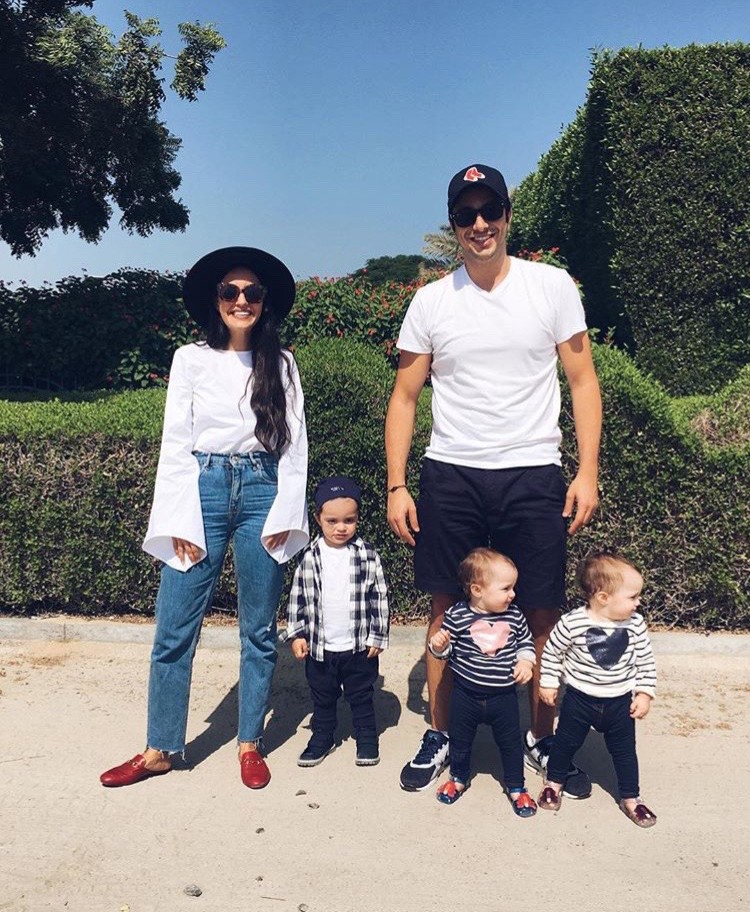 Karen Wazen is a fashion and lifestyle blogger who has constantly remained fresh and breezy, even with 3 children by her side! Yes, you read that right: 3 young children! We constantly see them on adventures with Karen and their father, dressed up on the latest trends. In regards to Karen's looks, she has a fashion and lifestyle blog where she lets you know where to get her looks. This super mom knows how to balance it all perfectly!
Instagram: @karenwazenb
Pacinthe Badran
If there is a woman who knows how to do it all and delve into all her passions while being a mother, it's Pacinthe Badran! Not only is she a designer and has her own Haute Couture line, but she's also a stylist, an art director and the co-founder of a photoshoot production business called "Two Owls". If that wasn't enough, she recently also founded a blog called "Got it From My Mama". Even when she was pregnant, she was dressing fabulously, giving women a run for their money! Today, her little "Billy Boy" accompanies her everywhere, through it all!
Instagram: @pacinthe_badran
Nour Arida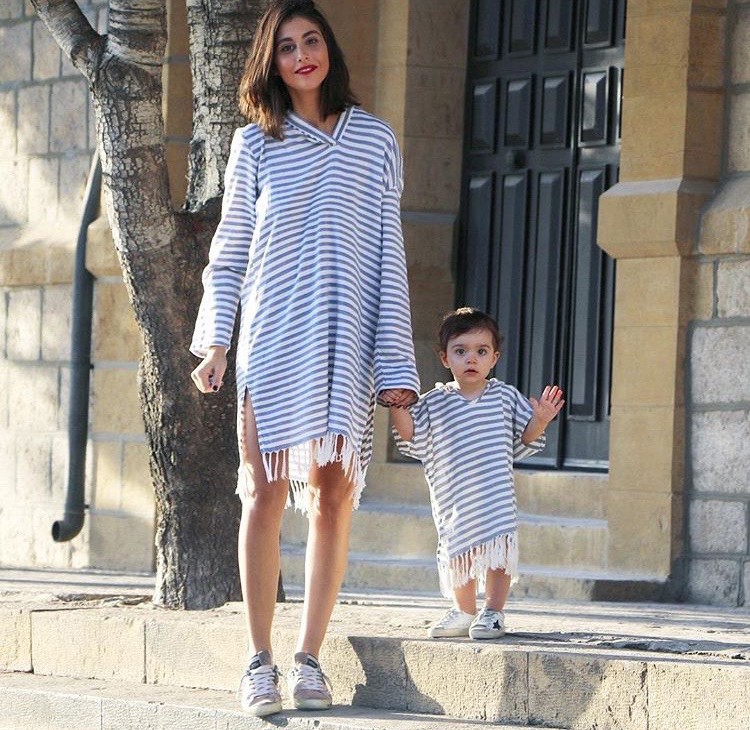 Nour Arida is the quiet mommy warrior. She is the lifestyle and fashion mom of a young girl, who's seen wearing matching outfits with her mom! Nour is that woman that can smoothly go from looking absolutely edgy and sick, to soft and beautiful, to elegant and sophisticated. She has a blog called "N for Nour" that shows us just how she does it! Her daughter will definitely learn a lot from her resilience and passion, as they grow side by side!
Instagram: @nouraridaofficial
Dana Hourani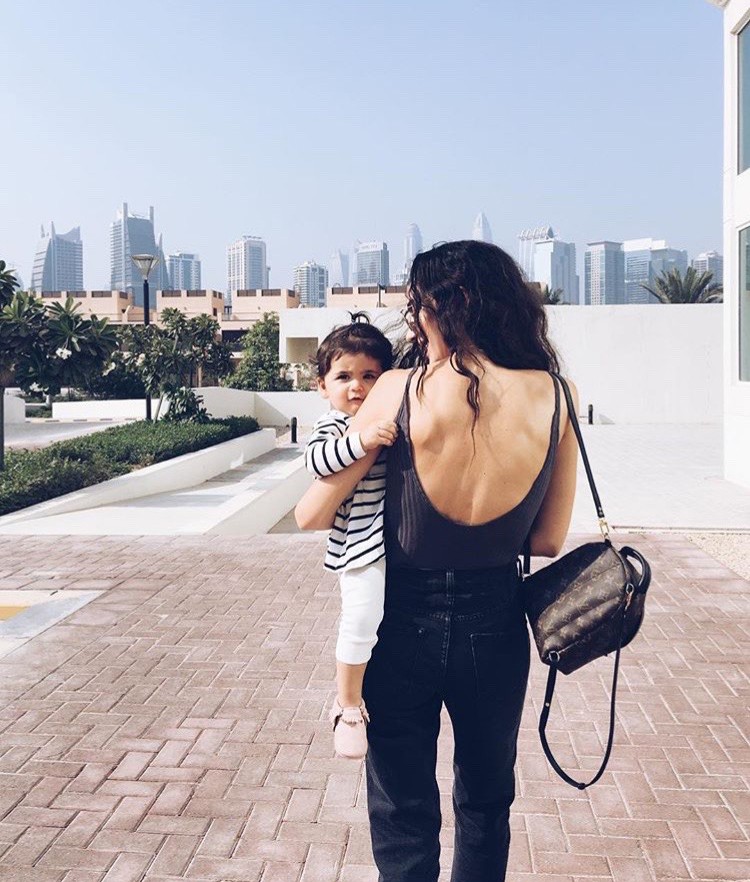 She is into style, she's into sound and she's into visuals! Dana Hourani – also known as D Tales – has been in a Dove campaign and on set with Cartier, both with her guitar, and she's not stopping there! She is the mother of Zoe Ray, a gorgeous baby who has her own Zoey Ray hashtag! How cute! The love for Zoey and for what she does go hand in hand, intertwining together on a rode of many successes!
Instagram: @dana.hourani