Responsible shopping is an innovative way of supporting fantastic causes without just donating money, and excitingly it is very much on the rise in Egypt. The ladies at 'The Doodle Factory' have ingeniously combined this concept with the idea of under-privileged children being a part of improving their own circumstances. This online store brings us collections of awesome products covered in the artwork of the children that they are helping. We met with Co-Founder Yasmeen and Marketing and Communications Director Dina to find out more…
What exactly is 'The Doodle Factory'?
We are a business that works with NGOs to support their fundraising efforts in specific cases related to children. We run an art session with the children, collecting their artwork and using it to create designs that we then print on bags, notebooks, make-up bags and more. People can then buy the products and the money raised goes to help give those children the surgery or services they need.
"Why not have an art session with a child who needs an operation and create a product?"
Where did the idea come from?
Yasmeen: "After university I worked for several charities. I was getting fed up with the normal model of charities with the constant fundraising efforts and thought that social entrepreneurship could be used to make something a bit more sustainable. My interest for Islamic art and architecture during my studies triggered a love of arts and crafts. I wanted a way of combining these two things and thought, why not have an art session with a child who needs an operation and create a product?"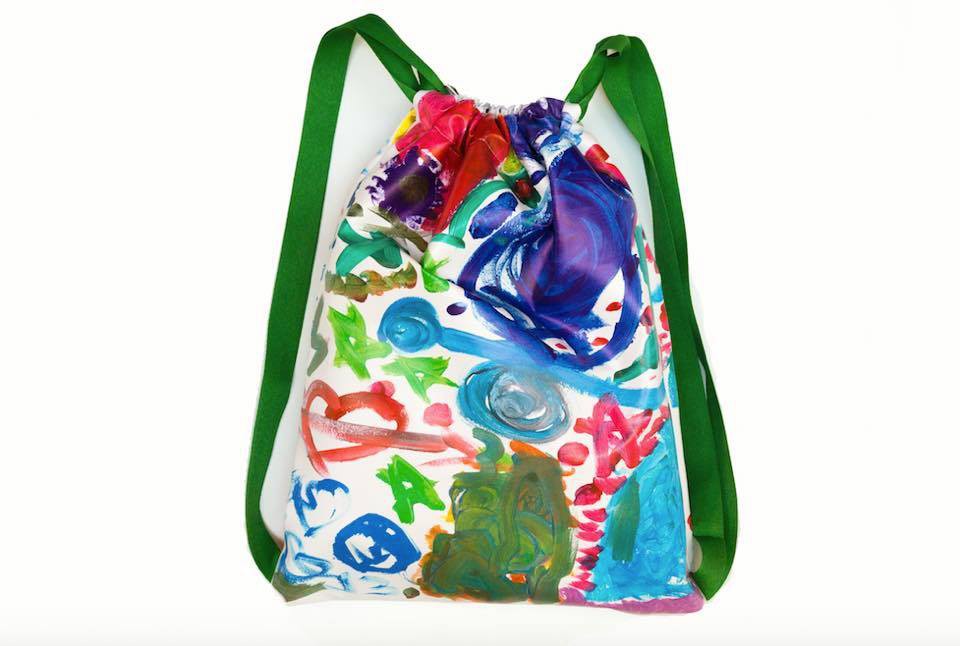 What was your first project?
Yasmeen: "I called up an NGO that I had worked with and asked them to tell me about a case they were fundraising for. Soad was a young girl who needed a cochlea implant for 30,000LE.
"Farah, the other co-founder, said to me, 'Yasmeen, what if we go and she draws an orange elephant, what are we going to do with that?' I told her that we would just go and see what happens. Walking up the stairs to Soad's home with just crayons, paint and paper, I still don't even know how I was going to create the product and Farah says, 'Yasmeen, you can't speak sign language, she won't even understand us!'
"We did the art session for a couple of hours. She was really scared at first, she didn't understand why three strangers turned up with a camera. She did three drawings and from that we created a 5 line collection: a make-up bag, tote, bookmark, pencil case and notebook.
"We launched on Facebook, and took orders online. Someone put me in contact with a delivery organisation, and they offered to do it for free. After this success we decided to create the brand from there."
Tell us about the projects you've worked on.
Each collection has its own story. We worked with Ahl Masr helping three children get reconstructive surgeries. We collaborated with Waslet Kheir to help 20 children get surgery on their eye muscles to help them get normal vision. Our current collection, Blooming Rupture, works with Syrian child refugees to fund their medical procedures.
Our next collection will be our first with education. We have partnered up with Man Ahyaha to fund the building of a library in their new community school.
"Contributing to their own wellbeing gives a sense of self-satisfaction and they can relate to the finished product."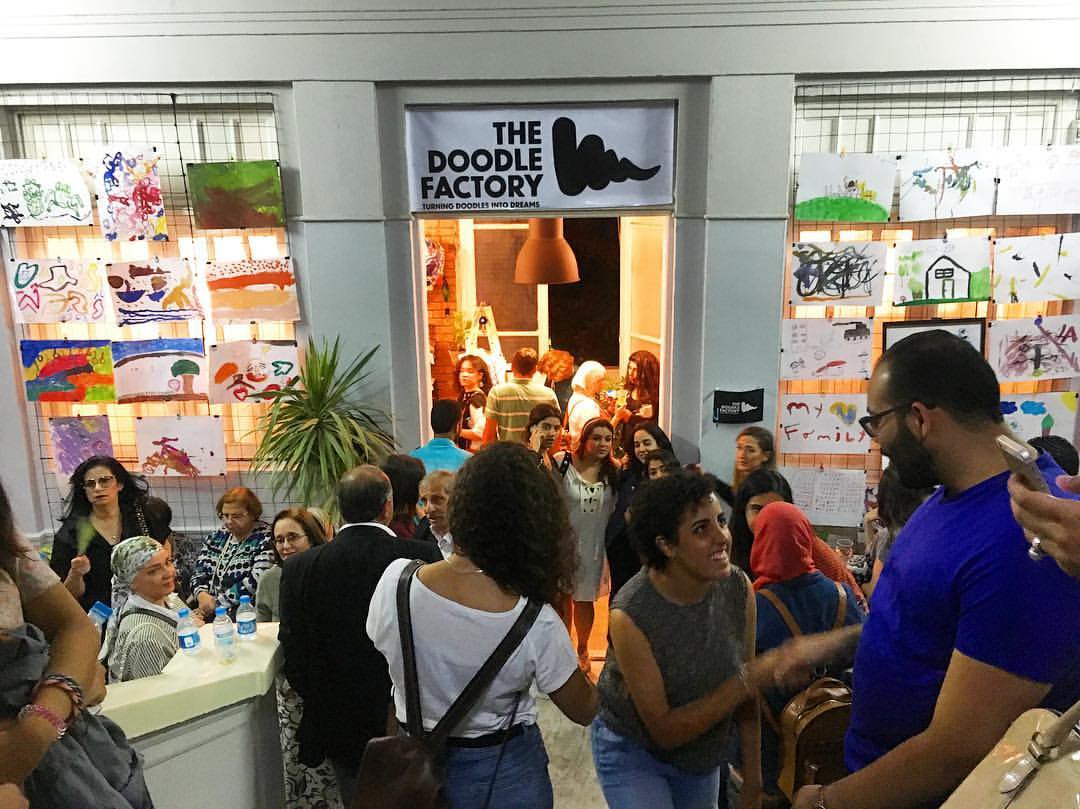 How do you come up with the designs?
A lot of the paintings are very basic, our role as a business is seeing the simple and trying to make something out of it. It is definitely a challenge turning something that people will look and be like 'that's nice, but I wouldn't buy it' into something they would buy. We want people to buy our notebooks because they like them, not just because there is a cause. That is what makes it sustainable.
Why is it important for children to be involved in promoting their own wellbeing?
Contributing to their own wellbeing gives a sense of self-satisfaction and they can relate to the finished product. Some of them are really young and aren't necessarily aware, but art still speaks to their creativity.
What is the response for your friends and family?
Yasmeen: "My mom thinks I am insane and doesn't think I'll have a future in this. My dad doesn't really get it either, but he has supported me, he thought it was important for me to start my own business. All of our friends gave us the push, they bought our products, talked about our products everywhere."
Dina: "We don't have the technical background in financials, so when we have problems, our friends help out. Before the opening, my parents didn't really understand what we were doing. After the opening, my mom has been ordering products to give to her friends!"
What about from the general public?
The popularity came mainly amongst our friends, so we aren't reaching a large number of people yet. We want to start selling in some other places, so that people start seeing us around. We have a long way to go in terms of reach and brand awareness.
"Young people see a lot of problems and see that we need new solutions."
What is the future for 'The Doodle Factory'?
We are always thinking about new things that we can print on. Currently we are just finding it difficult to find suppliers who print on them. We would love to start working with public schools and hospitals and definitely branch more into education. Eventually we might do food and shelter projects too.
In the long-term we would love to work on international projects, but in the near future, we hope to appear in pop-up shops, and then hopefully maybe in a year have our own stores and also start exporting.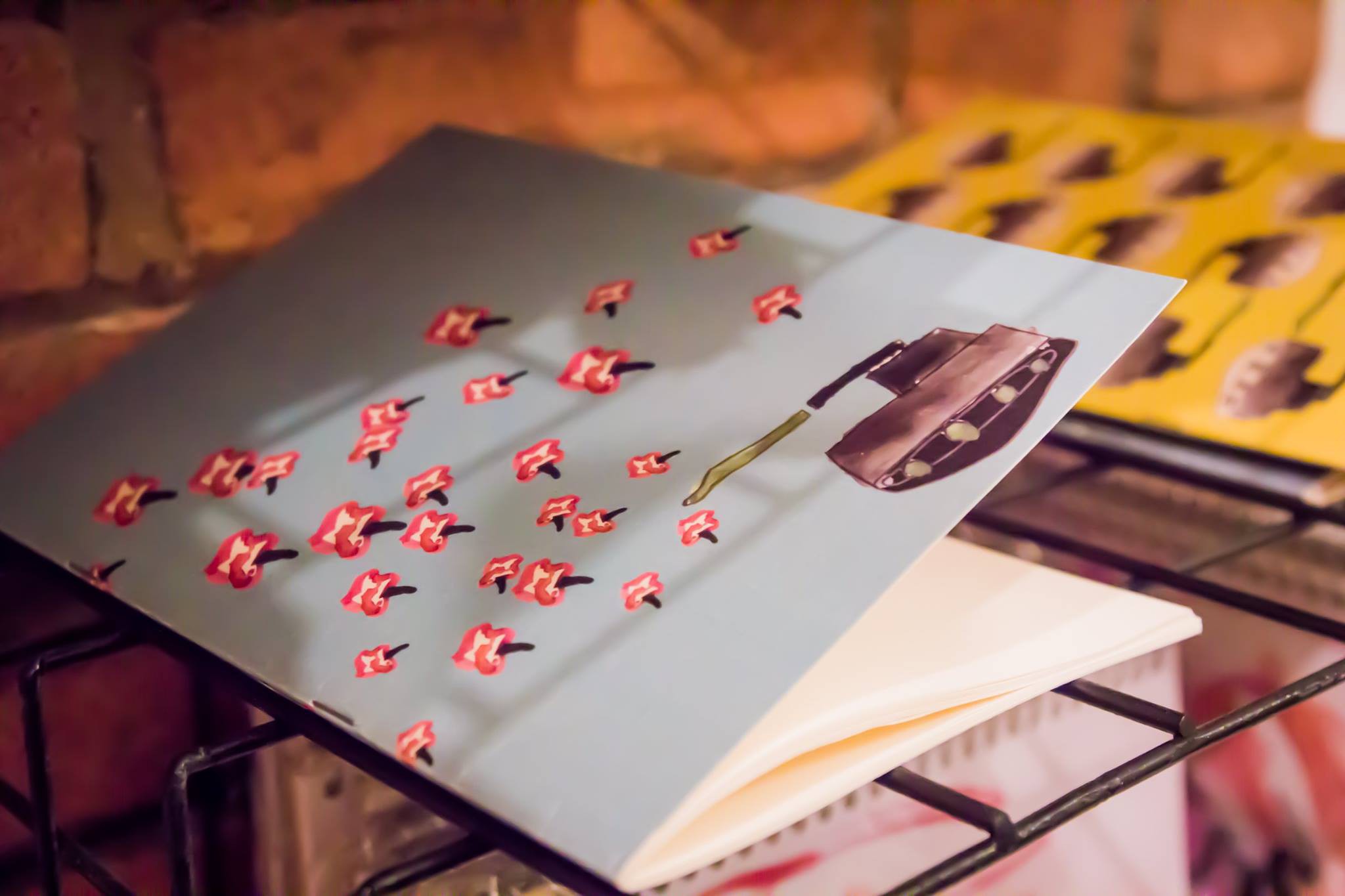 What is the future for responsible shopping in Egypt?
The idea of responsible shopping is still very new here and we need to keep building on it. Young people see a lot of problems and see that we need new solutions. The industry is still small though, we need a lot of help and better technology. We need to create a helpful space where we support and teach each other.
[fbvideo link="https://www.facebook.com/thedoodlefactoryegypt/videos/1741427729489588/" width="500″ height="400″ onlyvideo="1″]
Find The Doodle Factory on Facebook here and on Instagram at @thedoodlefactoryegypt.