Projecting on the screen was a black plastic bag followed by a simple statement from Nour Emam, the founder of Mother Being, "this is a black plastic bag, used only in two occasions… to hide alcohol and to conceal menstrual pads." That is the sad truth as for years, menstruation carried a certain stigma. During her talk, Emam wanted to shatter the misconceptions behind the natural phenomenon.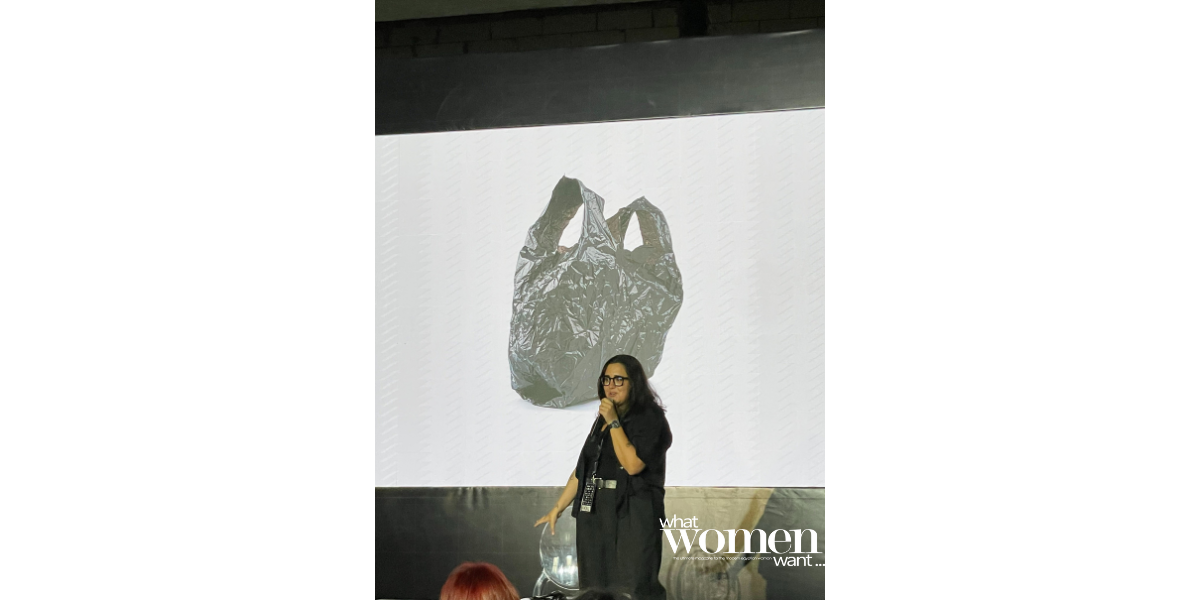 She dove straight to one of the biggest influences of opinion, thought and discourse, the media. ADs selling menstrual pads all show a re-run of the same story, a miserable girl in pain buys a pad and magically turns into a happy, free spirited woman. Yet, there is a lot more to menstruation than that. Along with that, there is the concealment of the true nature of menstruation.
In a lot of ADs, pads get soaked in an indefinable blue liquid instead of the red hue of menstruation. "That kind of imagery creates the idea that the period is something we can't talk about or see on TV or social media" Emam explained.
To dive deeper, Emam posed a question to the attendees, "how does it affect us when no one talks about periods?" The question sparked the minds of many attendees. One attendee in particular had a disheartening point to share:
"It is really crazy to have graphic blood shedding in films be okay but dealing with something natural like period be shunned upon. It definitely created a standard on what is normal wherein violence is okay but menstrual cycles are weird"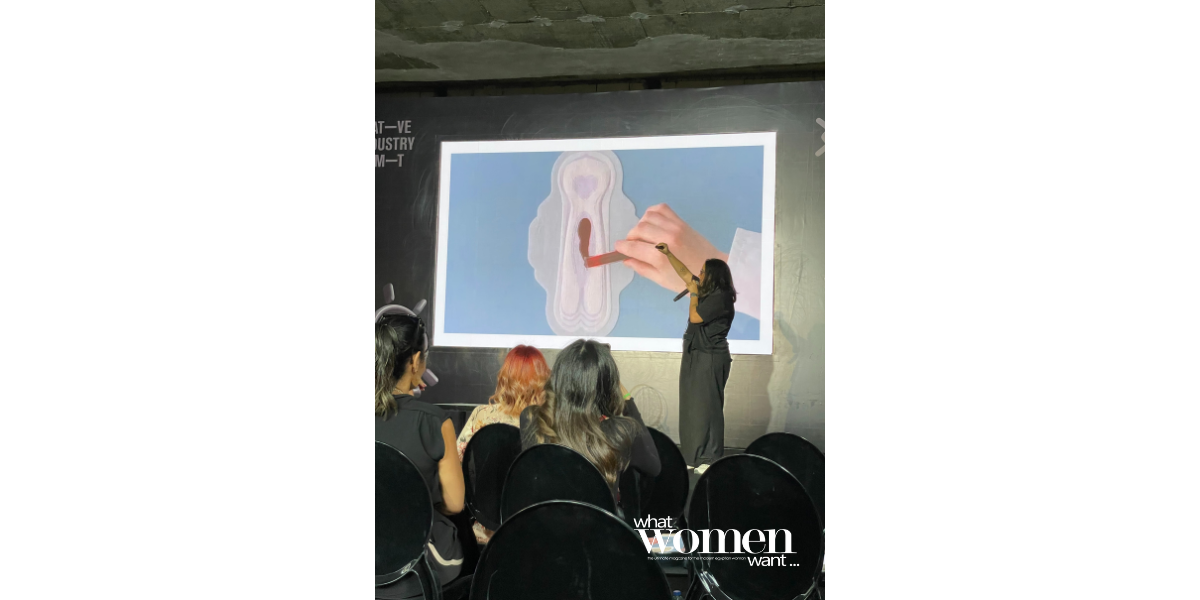 Bringing the talk to a close, Emam also shared some common myths around menstruation that are believed wholeheartedly among families and communities in Egypt. "For some families, young girls are not allowed to bathe when menstruating or eat cold food" said Emam.
These sort of myths reminded me of an anthropology course I used to take in school about a Bedouin Libyan tribe called Awlad Ali. They believed in many myths surrounding menstruation including how women are not allowed to wash their clothes with that of the rest of the household.
With a tribe like Awlad Ali and many families across Egypt, these beliefs are there but that does not meant that they cannot be broken. There are ways to overcome the ongoing stigma including our own campaign "Period Mish Zeroof" powered by Molped that included conversations with women from multiple fields about the misconceptions and myths surrounding menstruation.
There are also institutions like Emam's Mother Being. The femtech company is known to be a safe judgment free space where women can come, get tested, ask questions and gain access to a plethora of services including fertility plans and a checkup on menstrual cycles.