Fashion designers have always tried to break the mold, to create, innovate and change the fashion scene. Many attempt to stand-out but only a few actually do. One of those few is Amany El Cherif, the renowned Egyptian designer who made a name for herself across the MENA region. We got the pleasure of getting to  learn about her journey into the fashion world as well as her eclectic mix of collections.
"It all started when I studied my passion, fashion design" El Cherif recalled. After receiving her education from Ducret School of Art Fashion Institute and Rutgers University in the United States, she took all that she learnt and ended up opening her first ever fashion gallery in the US back in 1996. From there, she decided to bring her work to her home turf of Egypt and opened up a bridal gallery in the bustling neighborhood of Cairo's Heliopolis and later, New Cairo.
Jump forward years later, today the designer has her very own unique bridal collection that teeters between masculine and feminine aesthetics. In the collection, El Cherif brings a new flavor to wedding fashion. One of her pieces is a white jumpsuit fitted with a white blazer, expertly blending chic and comfort. As a designer, she wants to cater to the needs of each bride, "I always think of the customer on all touch points, I think of every little detail the bride might need throughout her bridal journey and that is why I made a collection that goes beyond a bridal dress."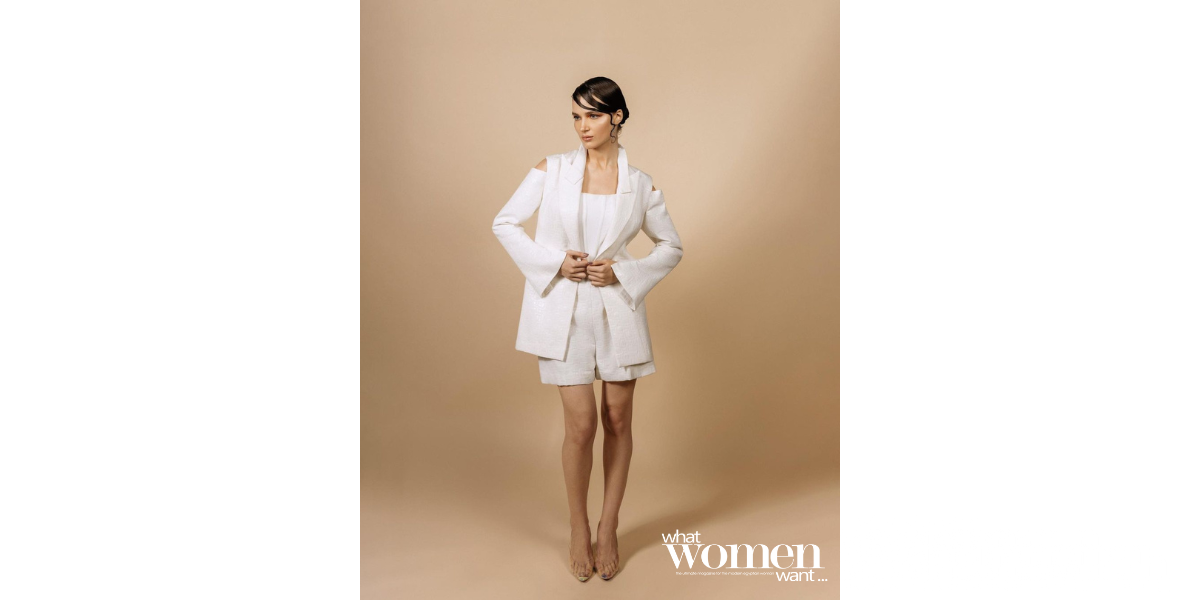 Her passion for bridal wear began years ago, "yes, since I was 15 years old. My mother took me by the hand to a French designer, a very accredited one known for sewing and patron making." From a young age, she was exposed to the vast bridal world, studied it and mastered it.
"I knew I wanted to do bridal wear from the moment I pursued my passion.. I even visited Burano island, in which late Princess Diana's wedding dress lace was made. I then made a promise to myself that I will shoot my bridal collection in Venice years later and I did!"
Along with the bridal line, El Cherif also launched the Air De Fam (ADF) line, a collection that stems from her loving relationship with her mother. When describing the spirit of the brand, El Cherif went back to the basics, "I used to borrow from my mother and she used to borrow from me; and that is where ADF's insight came from. The love of borrowing and creating the brand that is built around the bond and unconditional love between a mother and her daughter."
The Air De Fam line is a very unique collection because every mother and her daughter can borrow and exchange almost every piece in the collection. When asking El Cherif why she released the brand, she said, "there is a void in the market for a brand that caters to 2 different age groups at once." The ready to wear brand is fun, playful and a great go-to option for any outing with family or friends.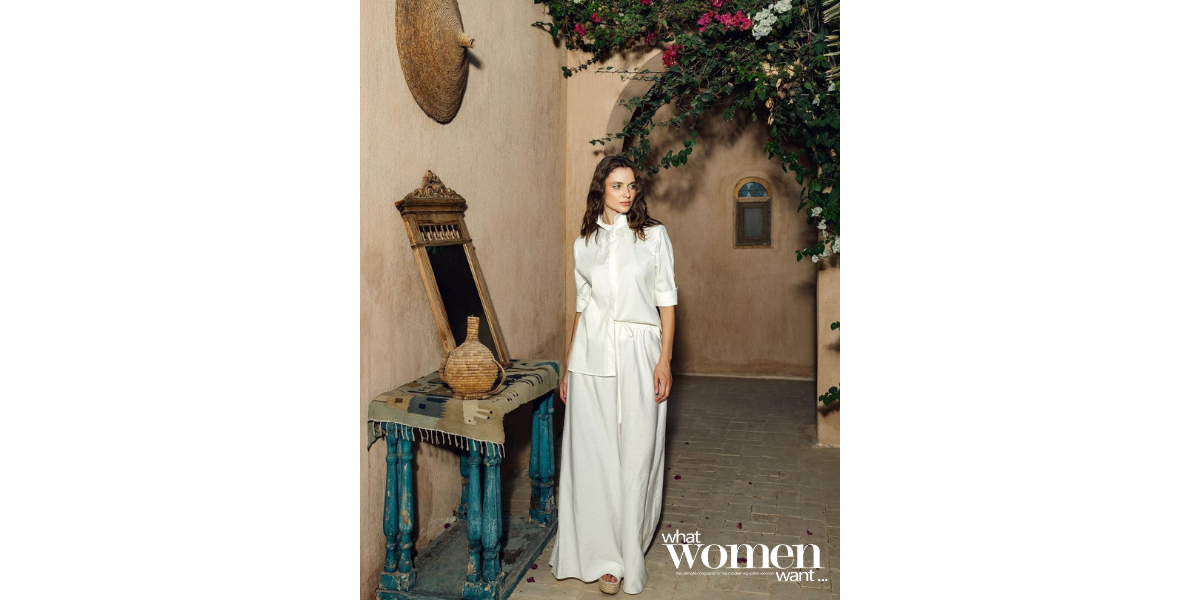 Knowing that El Cherif is an expert at her craft, beyond creating masterful collections, she also wants to instill the same passion and craftsmanship onto younger, ambitious designers. "I'm open to collaborate with any young designer and that is why I offer tutoring services at my gallery where I teach young minds the art of sketching and patron making." When it comes to how she would advise younger generations to enter the bustling fashion industry, she kept it simple:
"Get into details. Take cautious steps. Be steady."
Knowing all that El Cherif accomplished, there is so much more to expect in the future, from Avant Garde collections to future collaborations.