We have all looked at Victorian England and fawned over the luxurious style of the women, exuding class, elegance and poise. Attending the most fabulous events with noblemen and royalty, the women were always adorned with radiantly beautiful jewelry that has become iconic through the centuries. This Victoriana style has captivated Azza Fahmy's inspiration in their newest collection, The Wonders of Nature Classics, which encapsulates the elegance of that period but with an Egyptian twist. Although the events that Victorian ladies attended are slightly different to those that we attend today, these timeless designs are perfect for creating an Egyptian-style Victorian atmosphere at any modern-day glamorous occasion.
For the high-end fashion line launch: A beaded choker inscribed with the lyrics of Umm Kulthum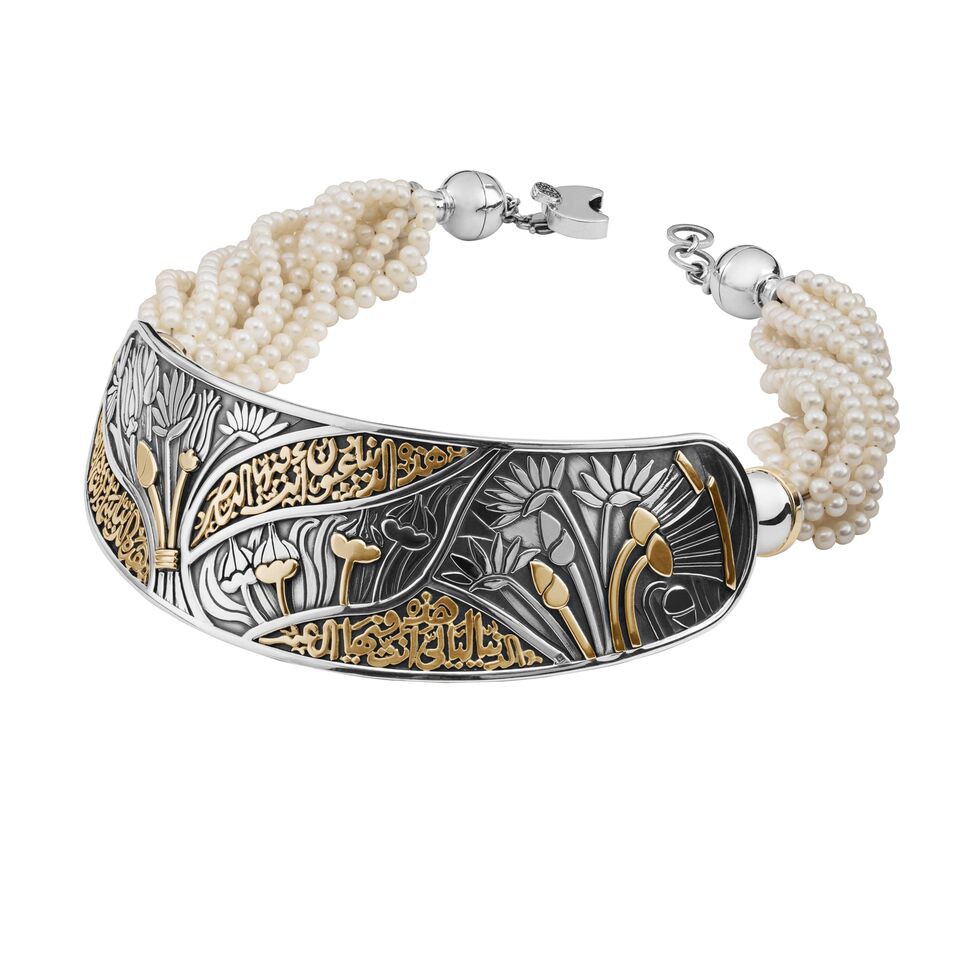 These events are exclusive and full of people who know everything there is to know about fashion, something clear from the garments they wear. This choker won't just help you feel on the same platform as these glamorous fashionistas, it will have them turning their heads and taking notes, making you the star of the show.
For a celebratory dinner with your friends at a 5* restaurant: A silver and gold Cuff with precious stones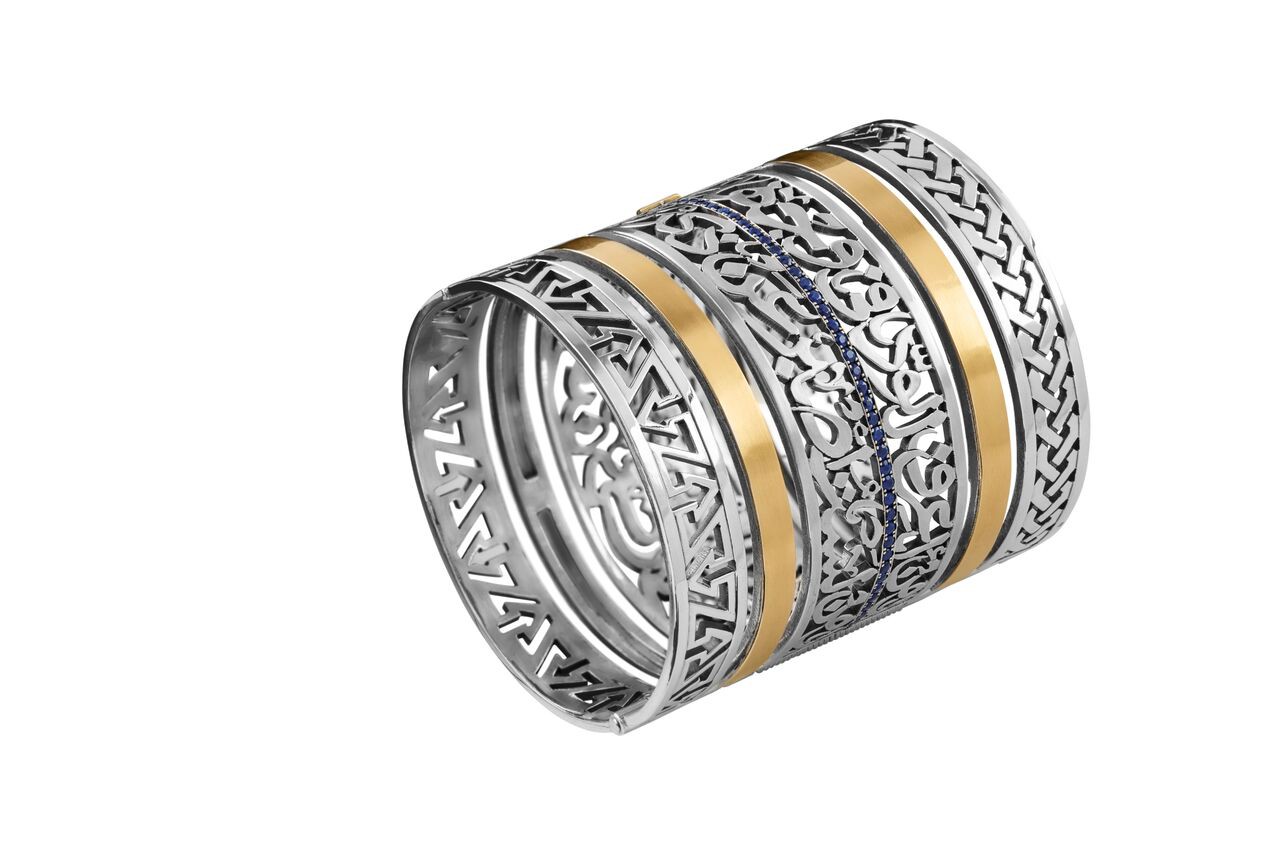 It is not every day that you and your most treasured girlfriends are able to meet up all together for a special evening. So when one of you gets a promotion, or wants to announce your pregnancy to your dearest friends, you have to do dinner in style. In a 5* restaurant, this cuff adorned with precious stones will look stunning alongside your evening dress.
For your best friend's wedding: These beaded chandelier earrings with black and white jewels
As the best friend to the bride you have to look amazing as you will be featured in most of the photographs. These gorgeous earrings will compliment whatever elegant dress you are wearing and will perfectly match the intricate décor of the wedding venue, with its chandeliers and atmospheric lighting.
For a Bridal Shower: These chandelier earrings adorned with semi-precious jewels
Bridal showers are a time for pure celebration and these brightly colored earrings with bring a wave of happiness with you everywhere you walk. In fact the intricate inscription at the top of ?????  'happiness' fits perfectly with a joyous occasion such as this.
For an exclusive cultural event: This diamond encrusted ring inspired by tribal India
Whether it be the opening of an art gallery, the screening of a new film or an orchestral performance, this ring will bring an air of exoticness to your outfit. For any exclusive event that aims to celebrate the arts, this piece makes a gorgeous statement of cultural appreciation.
For more, check out the Azza Fahmy Jewelry website here.