Egyptians have created a unique atmosphere for Ramadan that you most certainly won't find anywhere else and you only need to spend a Ramadan in a country other than Egypt to feel the huge difference. Egypt has a special flavor and here are some reasons why Ramadan in Egypt is the best as described by some Egyptians living in other countries:
1) The family gatherings
"We were busy all year and didn't have time to meet but in Ramadan we had to get together for iftar in a lovely warm atmosphere at least a couple of times," Noha living now in Germany explained. "It was a good chance to meet cousins, nephews, nieces and other family members you hardly see on the normal days. I love how connected I used to feel to my family back then," Noha added.
2) Ramadan outings
"Egyptians are creative when it comes to outings in Ramadan- whether it was in a felucca on the Nile or Ramadan tents, with oriental taste or simple fool and falafel dishes- it was always fun to go out with friends & have memories every single year that we will cherish our whole life" says Aya, living in the US.
3) The warmth
Ayman, a student living in Austria said, "Ramadan here is a month of not eating from dawn till sunset and nothing else. Whilst in Egypt, the spirit is amazing. I don't know why I've always felt that but I think that maybe because the people are warm, sociable & friendly. All I know that it's something that's not found elsewhere & it's priceless."
4) Christians also celebrate Ramadan
"You have to live Ramadan in Egypt to see the real unity and understanding of Muslims & Christians. Where else can you find Christians who don't eat or drink in front of Muslims because they are fasting?! Where else can you find Christians distributing dates and water to Muslims in streets who got stuck in traffic & didn't yet make it home for iftar?! Where else can you find churches organizing iftar for everyone, Muslims and Christians?! Where else can you find friends having sohor together and the Christians rush the waiter more than Muslims to bring the food before Fajr so that they have enough time to eat?! So whether you are a Muslim or Christian, you will just fall in love with Ramadan in Egypt" Heba, living in Belgium.
5) The unique atmosphere
"The spirit of the holy month in Egypt captures everyone- from the traditional songs, the lanterns, the street decorations to the mesaharaty, the iftar cannon and Mawaed El Rahman- experiencing that has and will always bring joy to my heart," Nashwa who lives in Jordan shares.
6) Food & Drinks extravaganzas
"Days before Ramadan we used to start shopping for extra food and stocking up on delicacies. In addition to the delicious mouth-watering dishes on the iftar table, there are special platters and sweets like konafa, qatayef, zalabya, khoshaf, amar el din. Also Ramadan drinks are countless," Aya who now lives in France remembers
7) Charity is Paramount
Nancy who lives in Italy says, "Ramadan is a month of doing charitable deeds; some of us used to prepare meals for the poor people, others gave clothes or money. Ramadan is all about giving."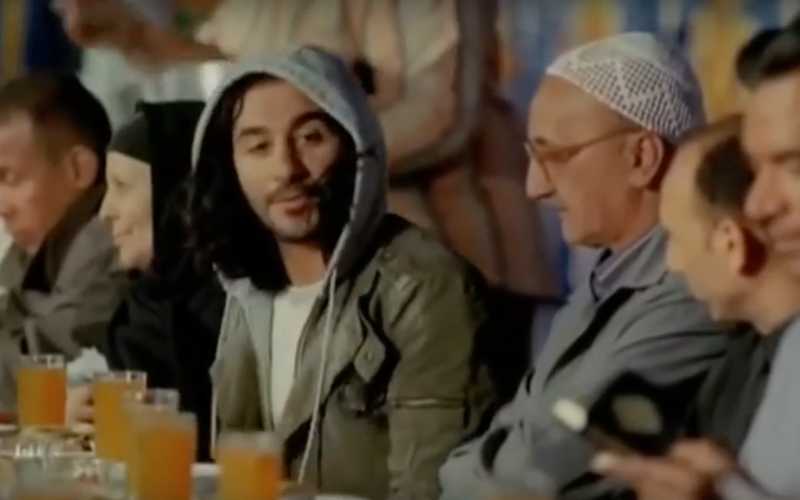 8) Prayers (Tarawee7)
"Faith & positive vibes are everywhere; the streets are blocked because of the amount of people going to mosques for tarawee7, especially in the last 10 days and in case you are praying at home, all family members also gather to pray together," Ibrahim, living in Brazil.
Some Egyptians take where they live and what they have for granted while many living outside Egypt would do anything just to have 1 day to experience the spirit of Ramadan in Egypt.