Trends change all the times. From year to year we wait for the revealing of all the upcoming trends from shoes to pants to jewelry designs. Sometimes in the midst of our attentiveness towards what's new, we overlook those trends that never go out of style. Amongst the many trends that fall under this bracket is the head wrap. Who said the head wrap is meant only for veiled women? From 2010 till today, female celebrities have been rocking their head wraps and we have been paying attention. Here are 5 celebrities that have inspired us over the past few years with their fabulous head wrap styles.
Madonna
In her 2010 shot for the cover of Fanfair's October issue, Madonna rocked a vibrant floral head wrap on bare shoulders, and wild bangs! In red lipstick and big matching earrings, Madonna showed us just how feisty a woman can be in a head wrap!
Beyonce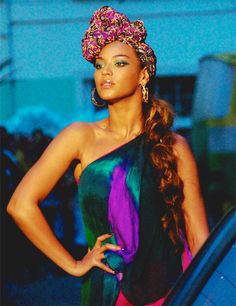 If the Diva Queen has been rocking the turban, then you've got no excuse! Appearing on several occasions in a head wrap, one of which happens to be in her "Lemonade" video, this superstar is showing us how a Diva can work it in a head wrap!
June Ambrose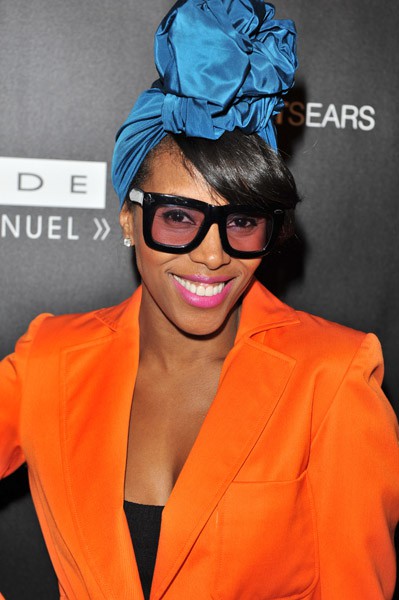 If we're going to talk about celebs and head wraps, there is no way we can miss celeb-stylist June Ambrose! June has been rocking all kinds of turban styles and in 2011 the Ebony Magazine dedicated an entire page just for her different wraps. Being not only a celeb, but a stylist as well, she is showing us that a head wrap is not only a trend, but can be one edgy lifestyle!
Rihanna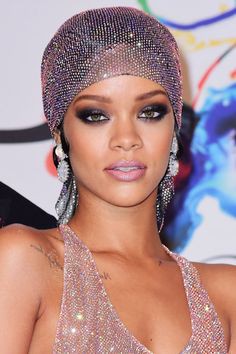 Although Rihanna's silver mesh dress at the CFDA 2014 Awards was a little too revealing for our taste, we definitely took not of that fabulous head wrap choice! She showed us all that a head wrap can make a massive statement! Who said wearing a head wrap on the Red Carpet is being underdressed?
Kylie Jenner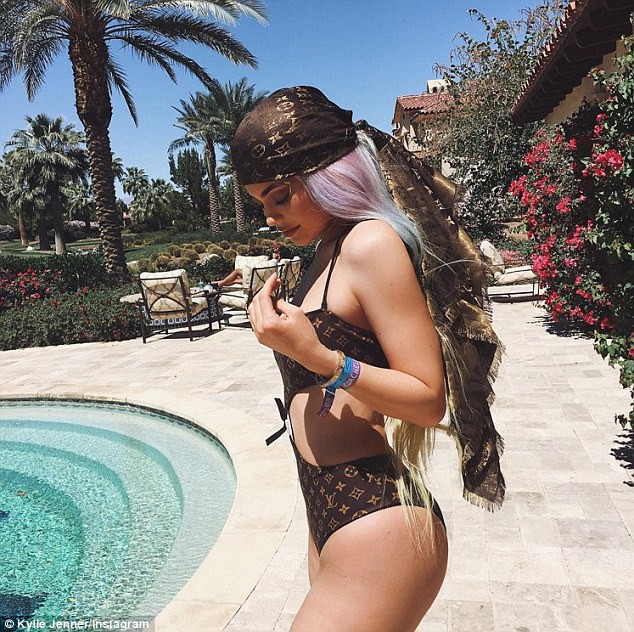 Coachella was right around the corner earlier this year when Kylie wore her matching Louis Vuitton head scarf and swim suit. Casually wrapping around her head in a basic silhouette, then draping down beautifully over her swimsuit, Kylie showed all her followers that a headscarf can be high end!
Alicia Keys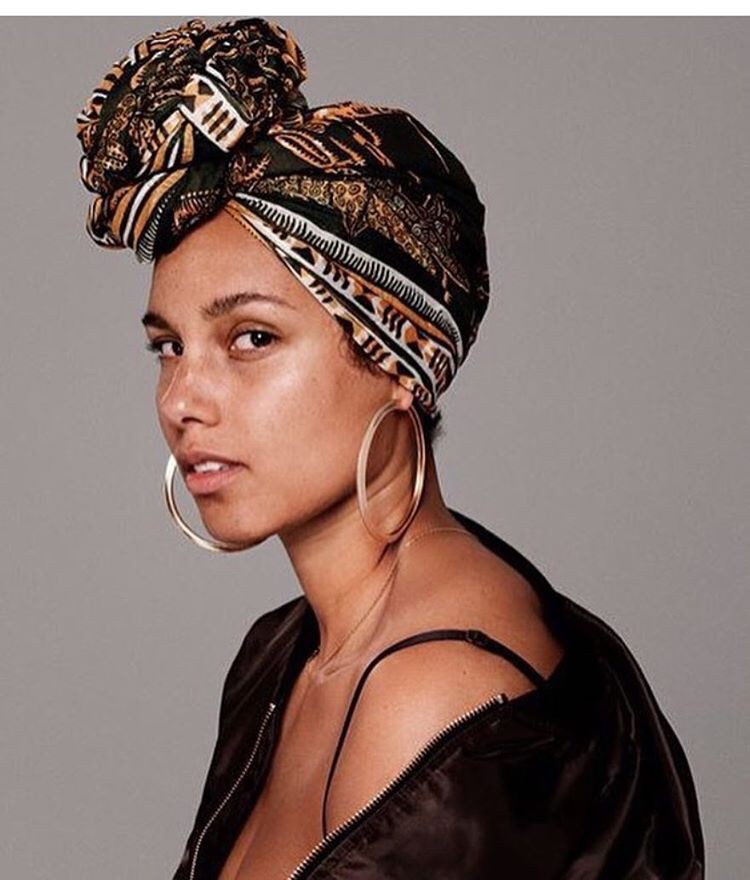 We saved the best for last! Right after announcing her support to the no makeup movement earlier this year, Alicia bared her natural face in beautiful pictures showing herself in a head wrap and an off the shoulder top! The wrap accentuated her features, further exposing her beauty, showing us that a headscarf done right, can play to our benefit!