We can't emphasize this enough: We love fashion! And there's nothing better than people who decide to stand out. People who express themselves through alternative fashion have been increasing in number recently, and we love it. Here are some of our favorite women who rock their alternative styles.
Yasmin Raeis
From her badass pixie hair style to her bold sense of fashion, actress Yasmin Raeis is one of our favorite stars to rock extreme fashion! Yasmin pulls off this style in the most effortless way, which makes her even cooler!
Mariam Saleh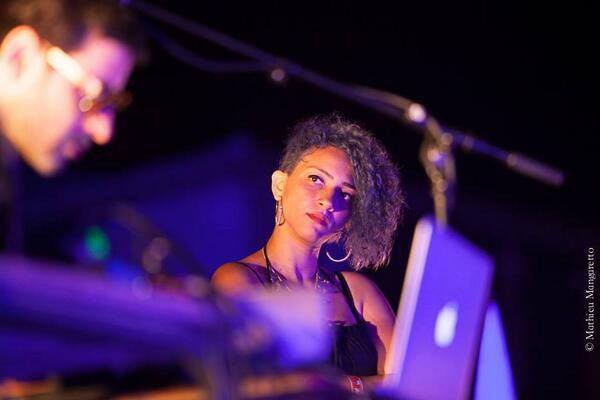 Mariam's hair is a fashion statement on its own, and she has a style to match it! The singer/actress is known for her big curly hair, her rock n' roll sidecut, and chunky accessories and the lip piercing she rocked for a while.
Gehad Abdallah
Gehad is a true daredevil when it comes to fashion! The fashion stylist plays around with bold makeup, unusual hairstyles and of course prints and colors. She's been rocking many different hairstyles and fashion trends, and she does it flawlessly!
Mona Hala 
Mona has been on TV for a while, and we all loved her tongue in cheek humor, but we recently started seeing a different side of her that took us by surprise! Her quirky short red hair and bold makeup definitely stands out, and we can't get over how fabulous it is. To complete the look she has a cute tattoo and she clearly loves her over sized and unusual accessories!
Joelle
From blonde to pink to red to blue hair, Joelle isn't afraid to try anything! Joelle is a mother, makeup artist and TV host, it seems like there's nothing she can't do! Also known for her bold fashion statements, and of course a tattoo to complete the extreme fashion!
Last, but definitely not least…
Abla Fahita
Abla Fahita is the woman! She is an intoxicating mixture of Madonna and In'aam Salousa. El Abla knows best, always, especially when it comes to fashion! She knows how – and more importantly, when – to be edgy, and when she gets the chance, she goes all out. Just look at those spikes and sparkles! And her always-in-rolls hair is now a statement we can't look past. Queen!