Years ago, he appeared on our screens as a young 10-year-old boy with thick glasses and a deep fascination with the world of cinema in "Baheb El Cima" (I Love Cinema). Back then, he was a child actor who over the years, never lost his way, stuck to his roots, stayed humble and down to Earth. Today, we got the pleasure of having a casual chat with the 29-year-old actor known as Youssef Othman to uncover how he remained grounded all these years.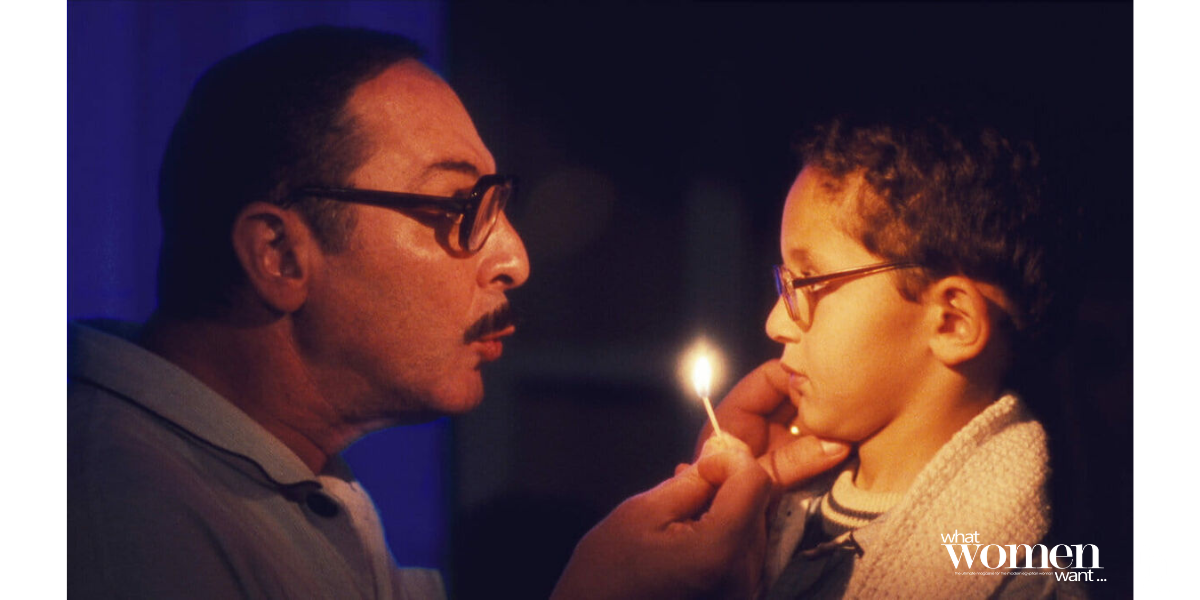 "From an early age, I was plunged into the world of fame. Having that spotlight was both a good and bad experience" says Othman. Unlike other child actors, Othman was extremely lucky as his mother put a lot of effort into making sure he lived a full and thriving life,  "from basketball to karate to football, mum gave me the space to try out all kinds of sports" Othman explained.
Along with that, he also attended school, had great grades and went to AUC where he double majored in Integrated Marketing & Communications as well as Film. Acting is a very demanding job but somehow, Othman managed to live a very ordinary life. Even his interests are very relatable and full of nostalgia.
"I love watching cartoons. I also had this fun hobby of buying empty VHS tapes and recording my favorite films, cartoons and tv shows like Kids Next Door, Dexter & سابق و لاحق.  I wanted to create an entire library of everything I loved to watch." 
Along with his rich personal life and collection of interests, Othman also adored acting. Throughout his life he took on many projects, from his sports YouTube channel to working as a TV presenter on a fun escape room show called "The Room". But what rung true to him more than anything was acting.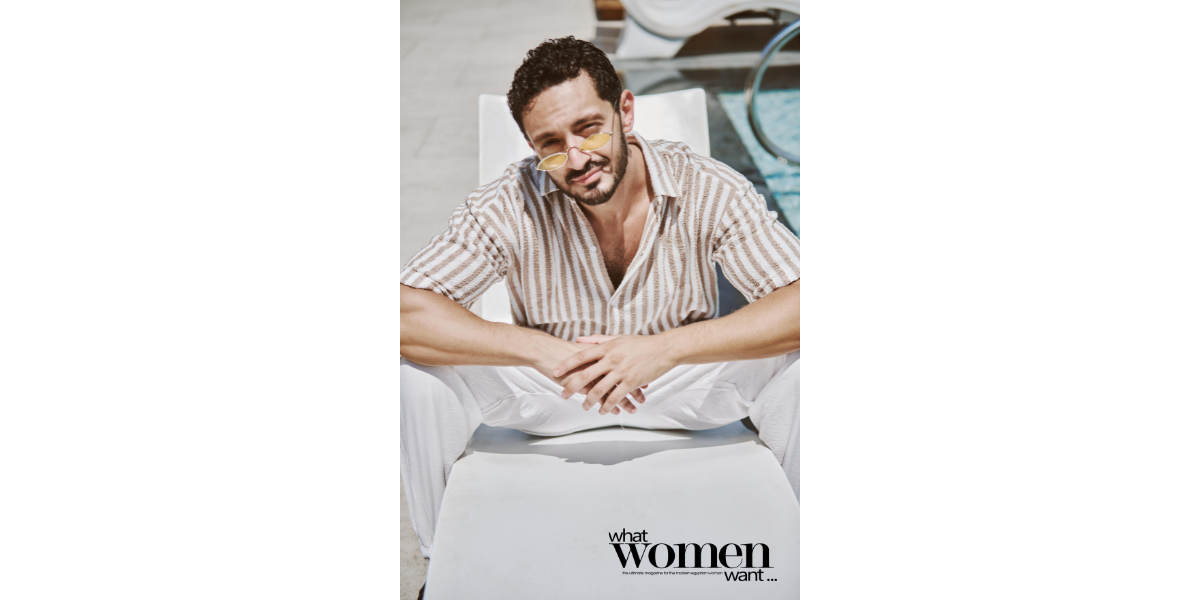 This was even after he faced massive obstacles when he tried to make a name for himself beyond that in "Baheb El Cima" (I Love Cinema). In his early twenties, nailing a role was pretty tough, casting directors could not box him in a category. Some found him too young, others too old. In that struggle, he also had to convince his dad to study film in AUC, a career that his father believed had no future.
Recalling that time, he says "I felt lost and without a compass to guide me and that is when I decided to seek advice from the legendary actor Mahmoud Hemida". He gave it to him straight and told him to study the craft of acting so that he'd have that foundation to build upon throughout his career. And that is exactly what he did.
Even as an adult actor, he never locked himself in the bubble of fame. He knew how to burst out of it and experience the good, bad and ugly aspects of life. What made him unique is how he pooled from life's most awkward and difficult experiences and channeled each moment into his acting.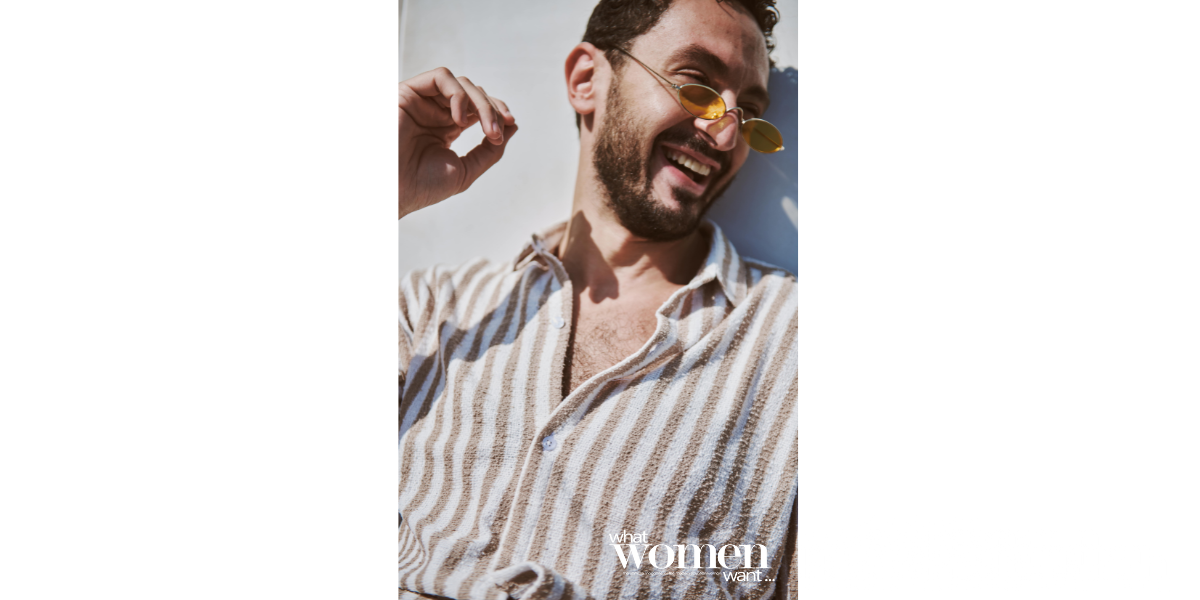 As an actor, he constantly craves those kind of situations, "I like taking the plunge and trying new things and even be put into awkward situations… I remember in the past someone sent me a voice note that really bothered me. After a year, I needed to act out an emotional breakdown so I went looking back for that voice note. I needed that feeling of anger as well as piercing ache of someone demoralizing you so I listened to the voice note and I remembered the pain and channeled it."
Today, through his brave approach to life, he's able to play around with unique roles whether its as a standup comedian in "Wadi El Jinn" or a belly dancer's assistant in "Earthquake" alongside Mohammed Ramadan. He recalled some of his favorite parts of "Earthquake", "it was set in the 90s, I had slick hair, wore lots of rings and jewelry, it was very different". To him, he likes to lean towards any role that is really different from his own personality and is also challenging.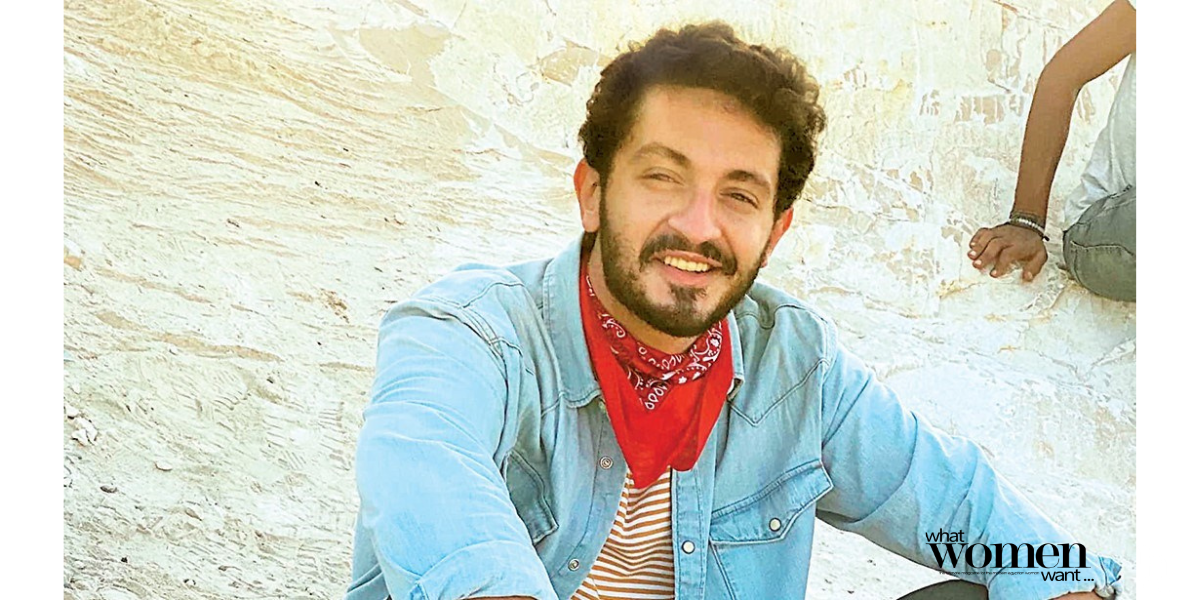 Conversing with Othman was refreshing in another sense as we were able to ask him tough and hard-hitting questions that are not always easy to answer. When asking him about his biggest fear, he immediately had a reply:
"I'd definitely say I am afraid of the unknown, of not being able to visualize what will happen tomorrow."
We even spoke to him about if he'd ever consider seeing a therapist, "I did think about it before but I never took the step. I feel like to me I still want to try it out on my own first before I see a therapist."
With all our talk being rooted in the present, we decided to end the conversation by taking a look at the future. Looking ahead 10 years from now, we wanted to know where does Othman see himself far ahead. His answer rung true to his need of being natural and true to himself:
"I wish I could have a library of films of different genres – rom coms, action, comedy. When it comes to comedy, I want to make films like Mahmoud Abdel Aziz and Karim Mahmoud Abdel Aziz. They make you laugh not because of acting as comedians but because of being raw, natural and completely themselves."
It is refreshing to meet actors who stay grounded and know how to feel comfortable in their own skin. We cannot wait to see what Othman has in store for us, both in the world of cinema & television but also everyday life.