Long rides to work can be quite boring and monotonic you often try to break out of boredom by reading a good book or listening to music. Mohamed Essam, also known an the Metro Artist, has decided to take his creativity to another level and take advantage of the dull moments he spends on the metro by transforming these little yellow metro tickets to his sketchbook.
"I spend 2-3 hours daily on the metro while going to work, and out of boredom I decided to do something useful. I forgot my sketch pad one day and had nothing to draw on except my metro ticket so from that day I started drawing portraits of different people of all ages" he explains.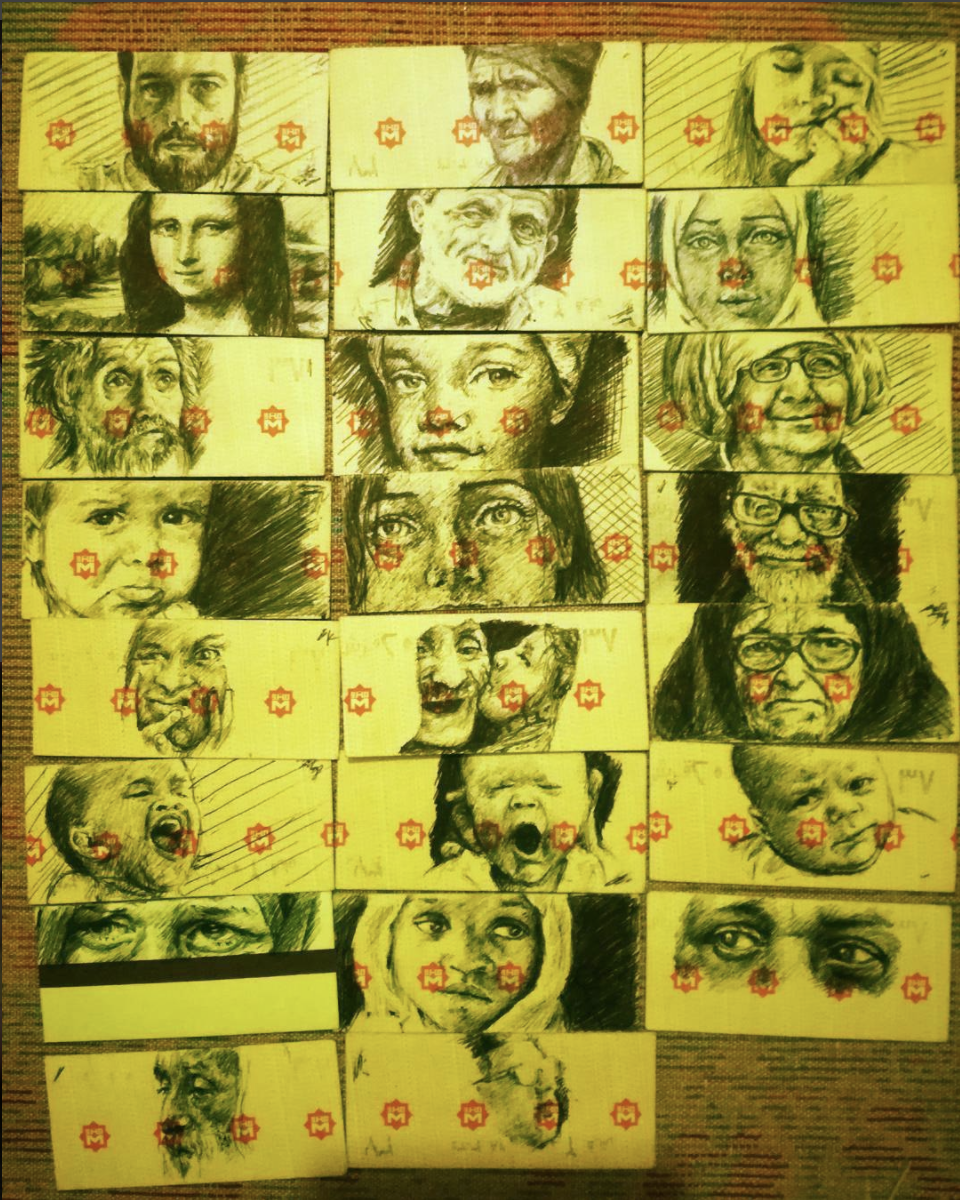 Graduated from the faculty of commerce Mohamed has always had the passion for art, "In 2009, I attended an art workshop; I knew I found my passion. Since then, I became fascinated by drawing, I used YouTube for self-learning, and then I started reading academic books and practice drawing with my friends who were studying arts" he says.
Speaking about his plans to develop his art, "I already talked to one of the metro station representatives about an idea to hang a big portrait of these tickets at one of Cairo's metro stations to spread the idea and encourage people to follow their passion like I did" he says.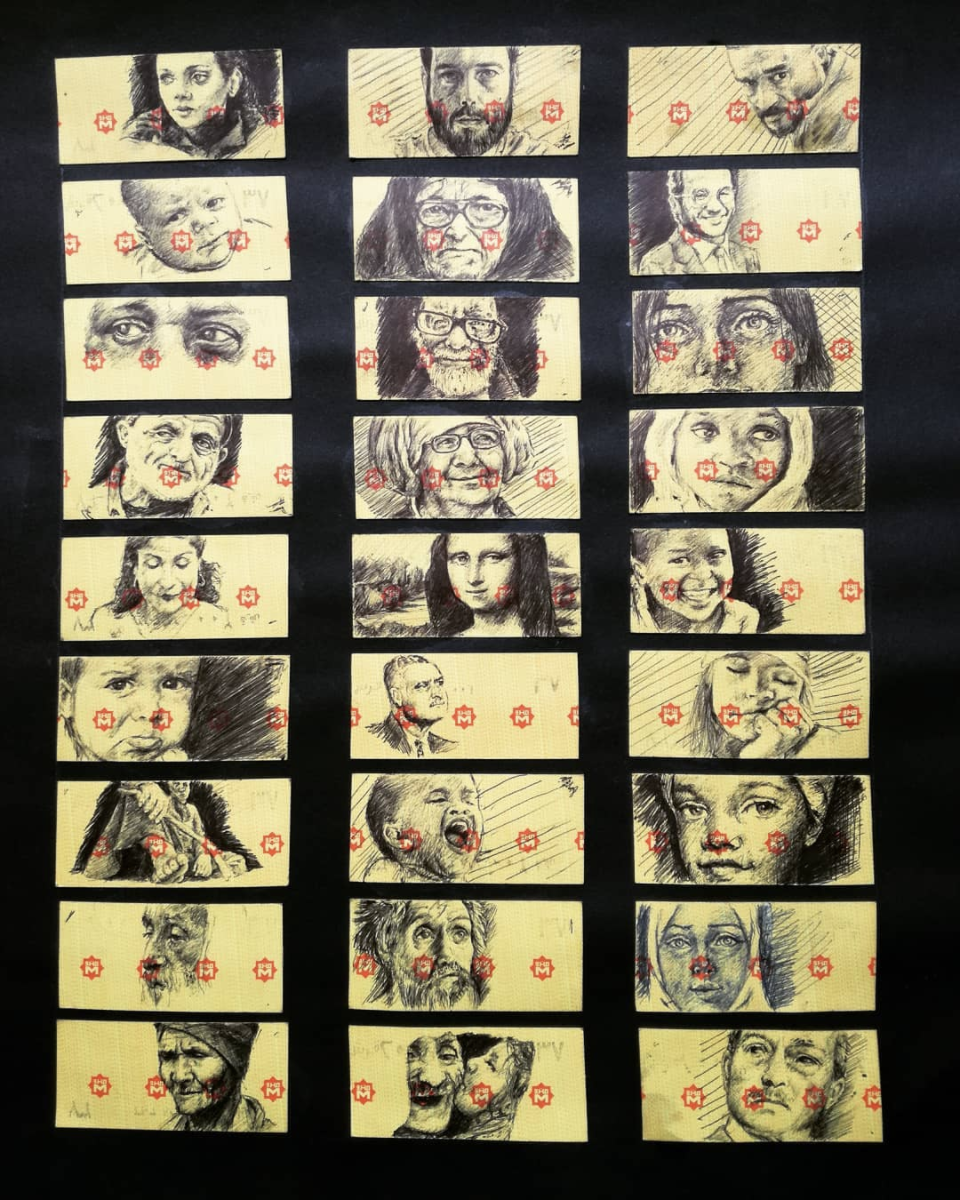 It takes a true artist to see beauty and adventure in a little strap of yellow paper, "I will continue to learn about different types of arts, and I wish to teach kids drawing principles to make them love it and see the beauty and creativity" he says.
Next time you ride the metro look out for signs of the Metro Artist!
Check out Mohamed's art on Instagram @mohamed.essam_artist and Facebook @mohamedessam