Last November, What Women Want…Magazine joined forces with WED Egypt to bring a group of successful female entrepreneurs in different fields under one roof in a full day conference.
 "We started 'Hanefrah Beeki Emta' as an anniversary campaign in 2015 to shed light on societal pressure on women in Egypt. No matter how accomplished there is always this annoying question", explains May Abdel Asim, "a woman's worth is not linked to her marital status".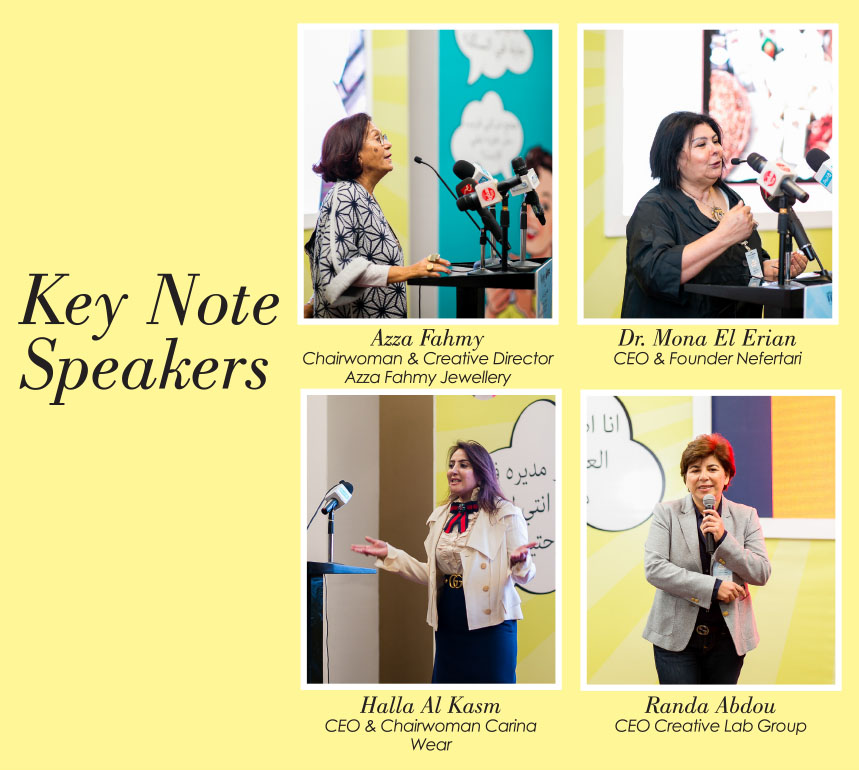 The idea was to inspire them to reply to this annoying question by promoting their successful work and telling people that they are already happy with their achievements. Due to the campaign's success on social media in 2015 it was followed by an inspirational video introducing different female entrepreneurs in 2016 to celebrate Women Entrepreneurship Day. To create a movement and have larger impact the conference was brought to life in 2017 marking the start of a solid grassroots movement that will aims at shifting paradigms.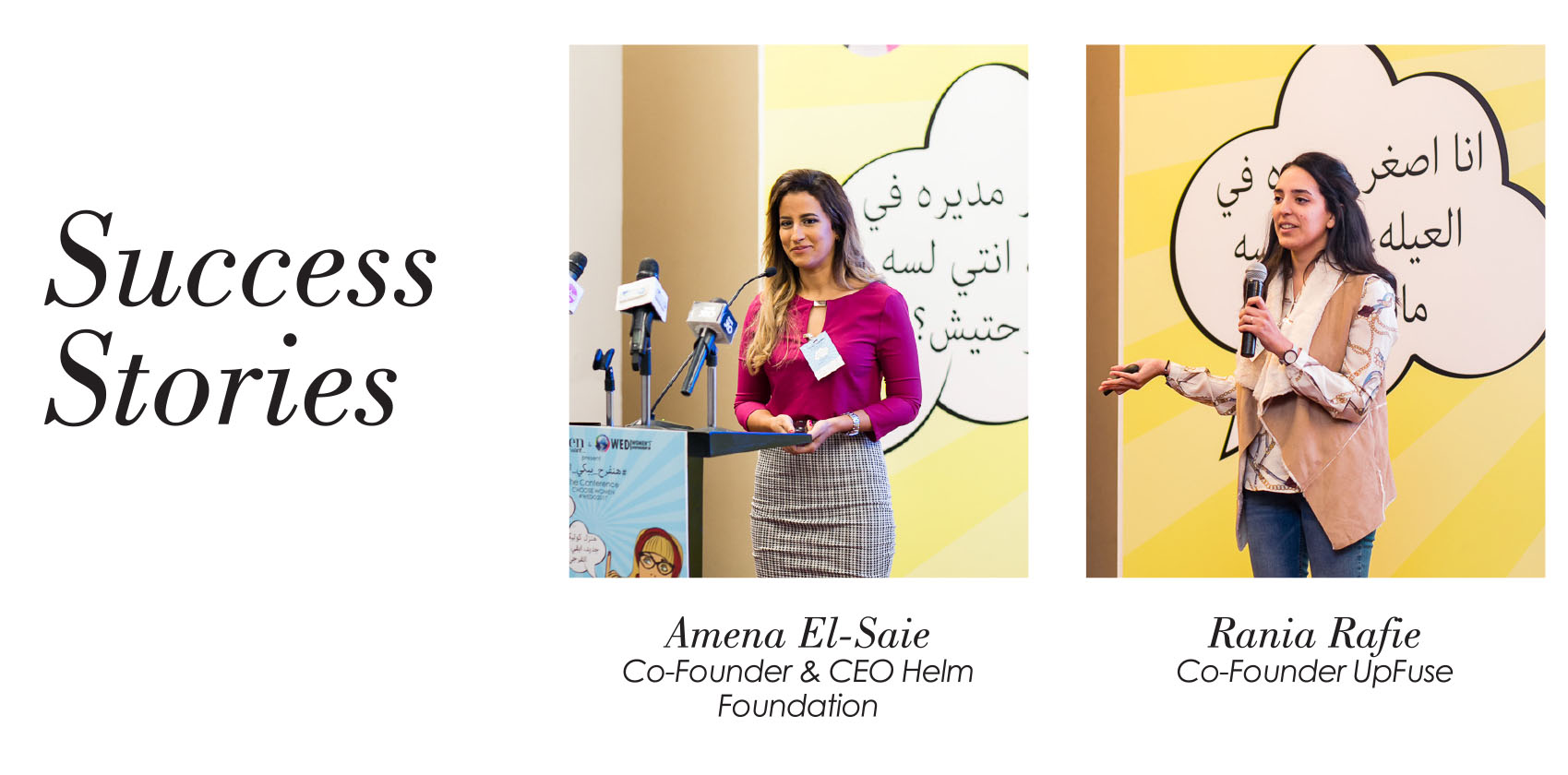 The day kicked off with super stars of the entire business world. Entrepreneur Icons such as Azza Fahmy (Founder Azza Fahmy Jewelry), Randa Abdo (Founder Creative Lab Group), Halla El Kasm (Founder of Carina) and Dr. Mona El Erian (Founder of Nefertari).
From starting a jewelry empire with 35 pounds worth of silver to creating a very first soap bar in the kitchen to following the dream to create a marketing factory for pushing local companies into stardom over to inventing a line of women's wear that shaped Egyptian streets.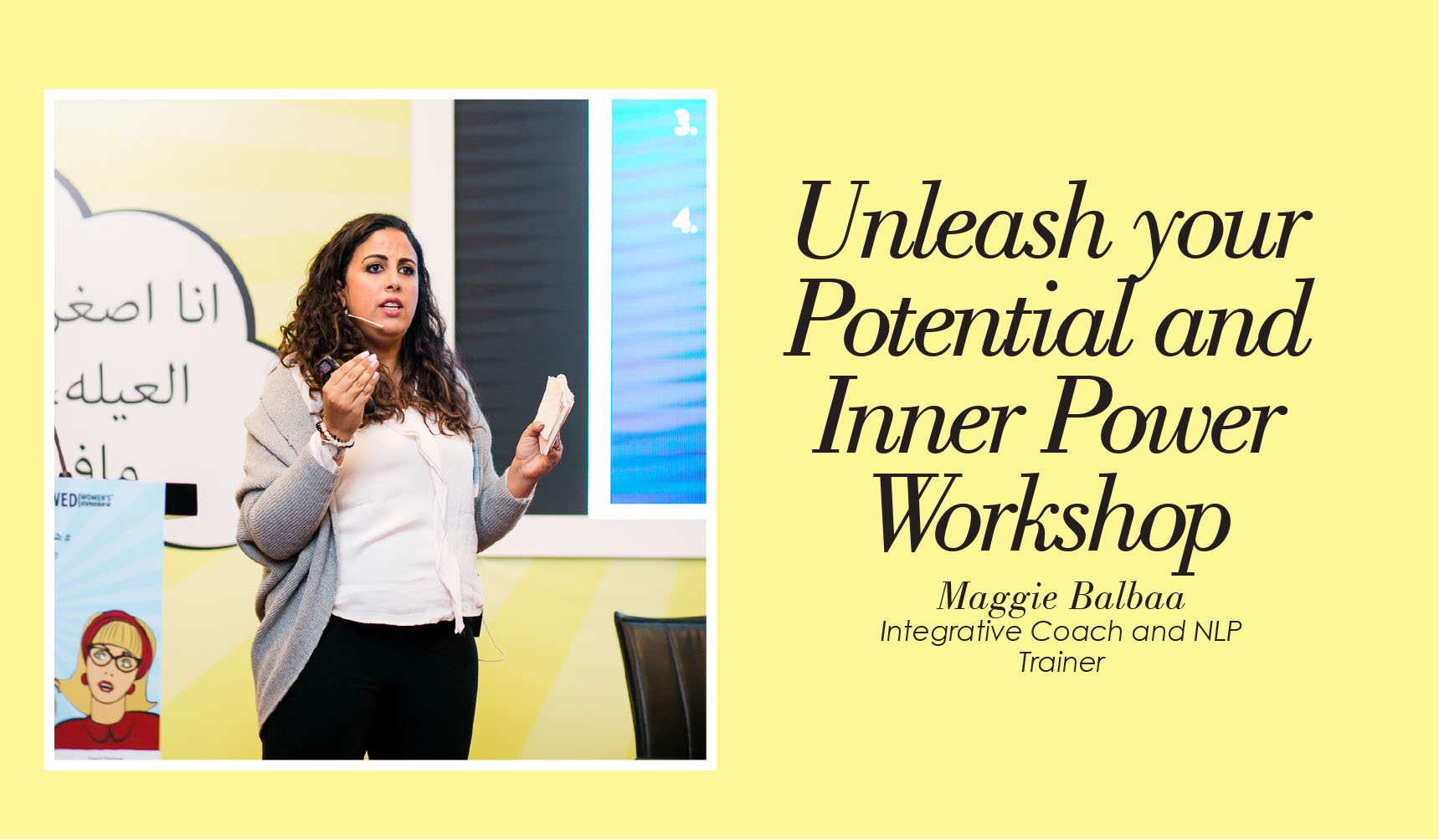 Two important case studies were presented to highlight the impact of entrepreneurship on society through Upfuse, a social business that recycles plastic bags into funky bags as well as Helm, an organization that aims at integrating people with special needs into society.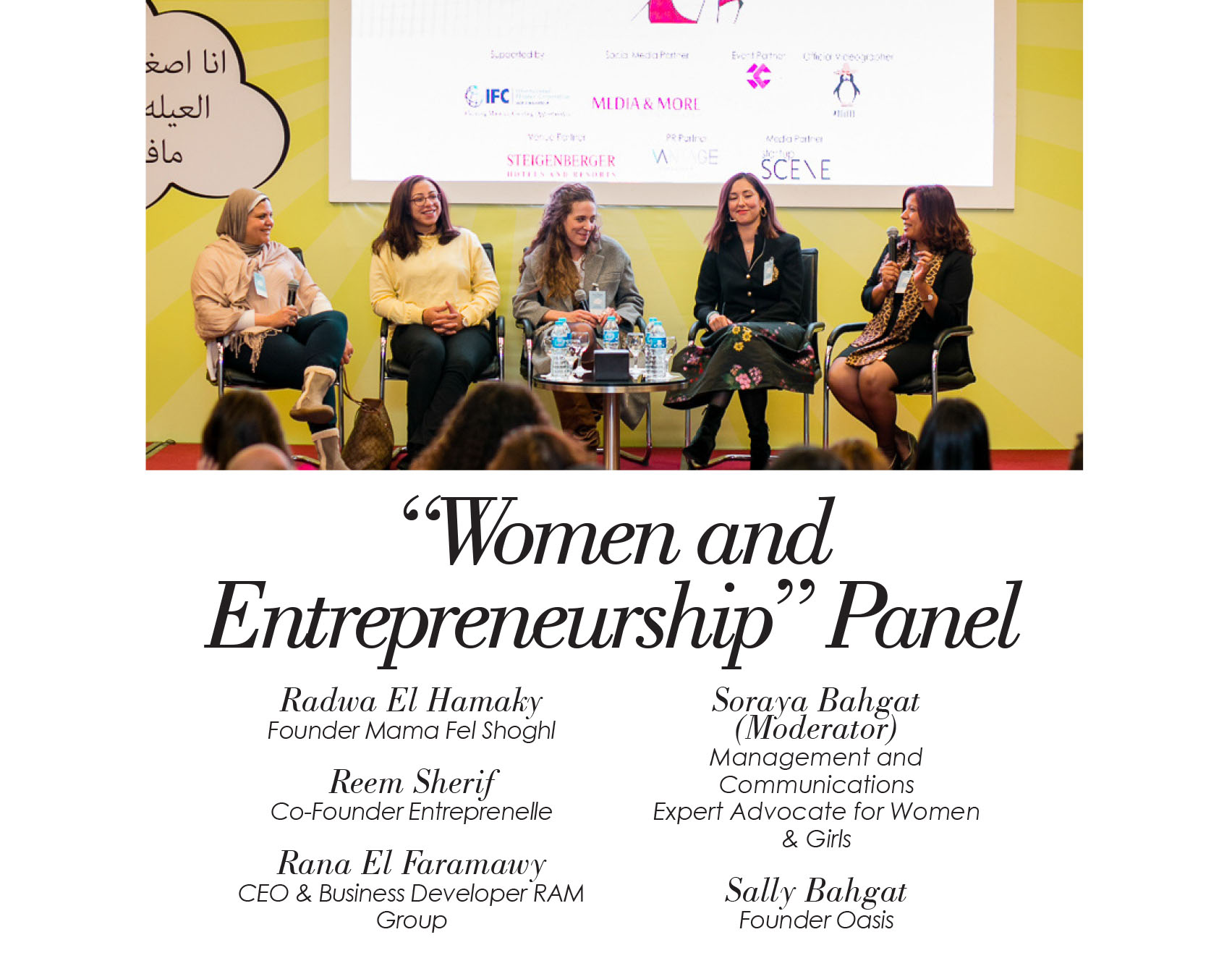 Funding and Mentorship are usually big question marks for entrepreneurs of all sort and statistics reveal that less than 10% of women apply to given opportunities. Our panel had the Creme de la Creme of the eco system discussing opportunities. Flat6labs, IFC, AWTAD, Injaz to Egypt Ventures discussed their various programs.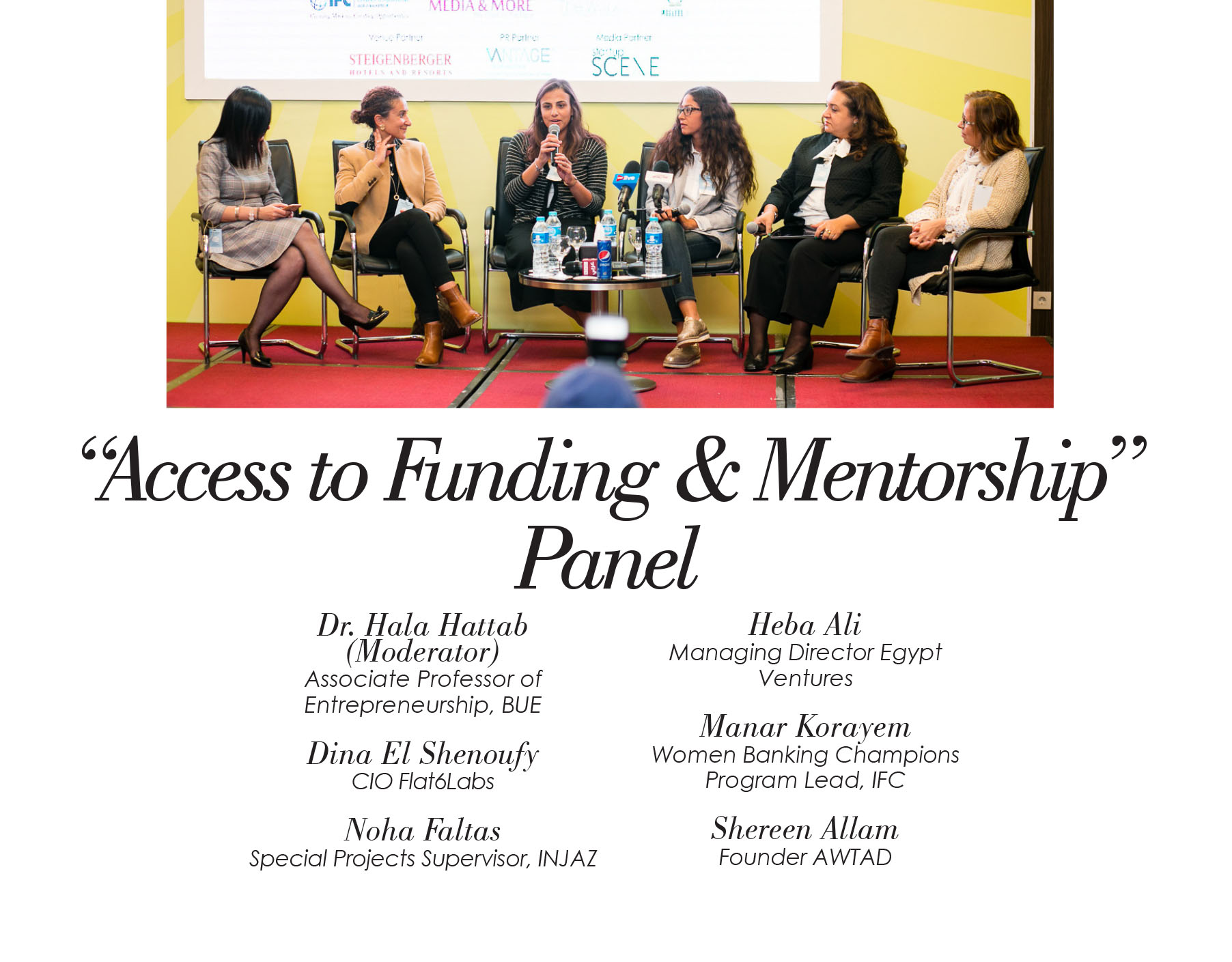 A line up of successful entrepreneurs and lady bosses spoke on different panels about women and entrepreneurship and on scaling your business which is a key struggle for many. Panelists included Amy Mowafi (Mo4 Network), Laila Sedky (Nola Cupcakes), Deena Fadel (Joud and Tamara Fabrics), Balsam Saad (Al Balsam Publishing), Sally Bahgat (Oasis Community Center), Reem Sherif (Entreprenelle), Rana Faramawy (RAM Group) and Radwa Hamaki (Mama fel Shoghl). The panels were moderated by Women's Rights Advocate Soraya Bahgat and Associate Professor of Entrepreneurship Dr. Hala Hattab.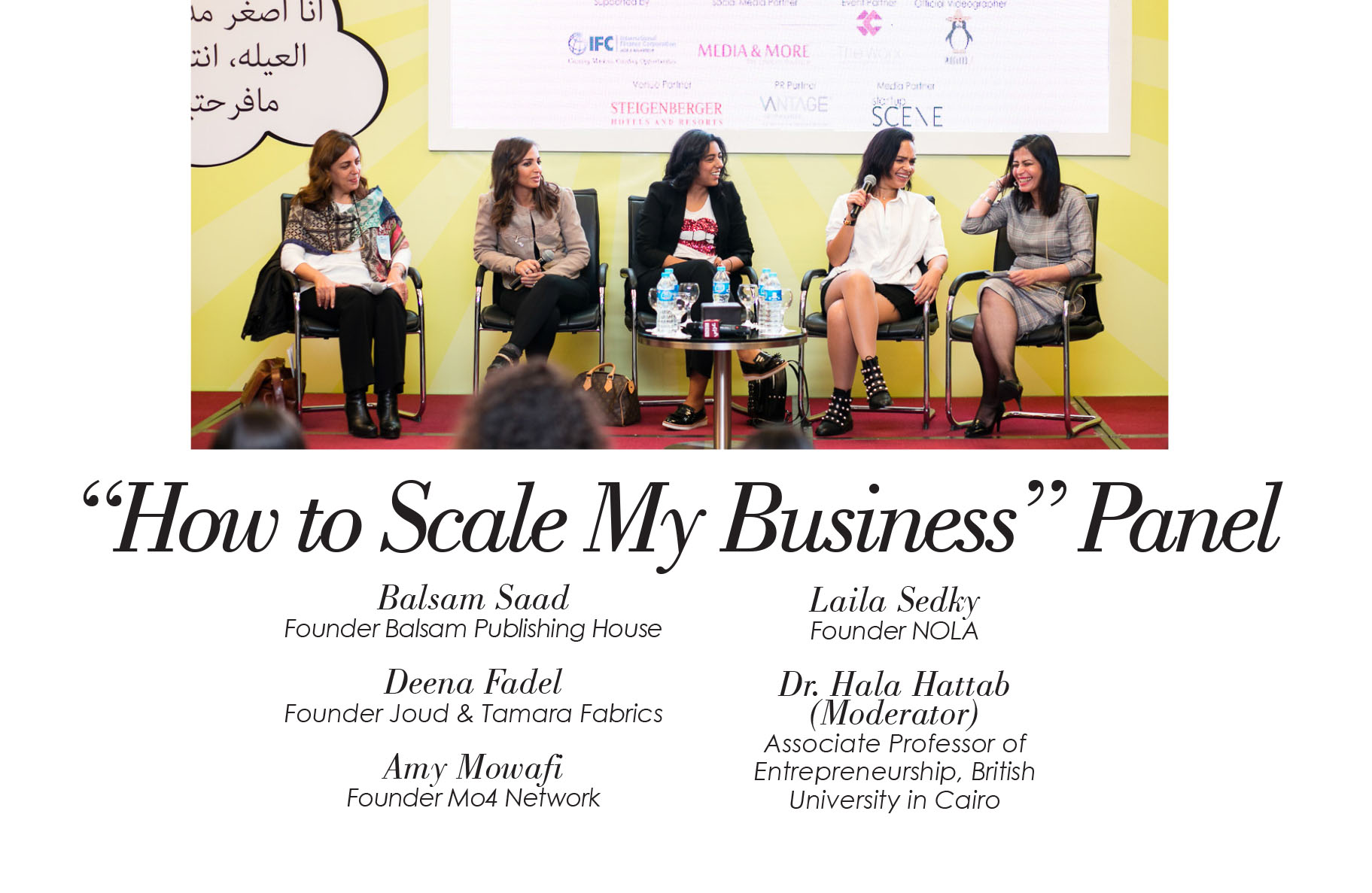 The highlight of the day was having Mohamed Basiouny, Co- Founder and Managing Director of Tayarah, on board with us hosting the day. Nothing mire empowering than men who appreciate and respect the power of accomplished women. Bassio, we love you! 
To refresh the senses and unleash your inner powers Maggie Balbaa, NLP Trainer and Life Coach, gave a workshop on inner strength.
A strong media presence assured that our message travels to the homes of Egyptians. 
Special Thanks to our Partners
We want to thank fellow women led businesses The Worx for teaming up with us on the event organization, Vantage Communications for handling the PR, Al Pinguino for providing video services, Steigenberger Tahrir for hosting us and last but not least IFC for sponsoring.
Stay tuned for Hanefra7 Biki Emta – The Movement, changing the situation of women one project at a time.