This should no longer come as a surprise to men, that us women like to eat kebda too! Delicious street food is something that we always long for every time we pass by a delicious-smelling kebda sandwich cart. And we hear all sorts of stories from the guys about how they had the "best kebda" or "best foul and falafel sandwiches" at some random place that girls don't go to. So finally, Cairo has catered to our needs and opened up some great street style restaurants!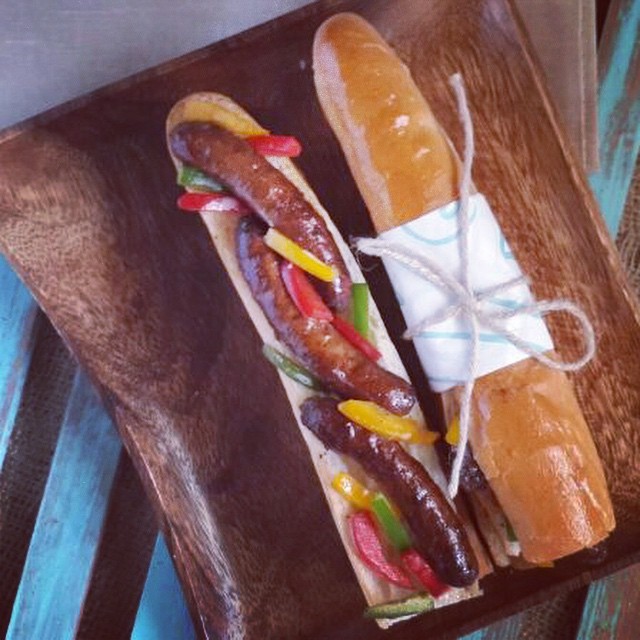 Beef fi Regheef
Beef fi Regheef like to call themselves a "meating point", and we couldn't have thought of a better, more appropriate pun. They offer a small menu of authentic Egyptian street foods. Known for their light yet yummy hawawshi and kebda, they have very affordable prices. It's the perfect choice if you're craving Egyptian street food without having to spend the next day in the bathroom.
Zooba
An all-time favorite Egyptian breakfast place, they have all sorts of oriental Egyptian goodies that we all love. Their menu has everything from eggs, to cheese and of course the traditional foul and falafel. For more dinner-suitable items, go for the delicious, spicy hawawshi or the ever-so-warm lentil soup. They deliver to many places across Cairo, so you don't have an excuse not to try this. The unbelievably cute packaging is an extra that we can't overlook.
Cairo Kitchen
We all crave koshary at some point. Cairo Kitchen is known for their delicious, healthier version, of the Egyptian street food Koshary. They also have other options like fereek, and mahshi which are an Egyptian favorite as well. Their chicken fatta is one of the cleanest, healthiest and most delicious versions of the typical yoghurt fatta. We could sum up this place at gourmet street food restaurant.
Kazouza
Kazouza is one of those places that we like to dine at, the little place in Maadi is cozy and decorated with authentic pieces that will set you into the mood of what you're about to eat. Their menu is one of the most diverse, holding items from foul and flafel, kebda eskandarani – one of their bestsellers – and sogo' to feteer meshaltet! Who would say no to that?
 Feteera
They specialize in the feteer area, a small shop in the heart of zamalek with an oriental feel to it. They have a large variety of feteer that go from meats and cheeses to nutella and peanut butter, and of course feteer meshaltet! It's a must try for feteer lovers. Delicious Egyptian baking should never go unappreciated.
Foool Tank
Somewhat modernized Egyptian street food, the name speaks for itself! This place only delivers, so there is no added experience, but they have a large variety on their menu. Have you ever tried tagen foul with béchamel? At Foool Tank you can. The menu also includes Lebanese, if you want to try Lebanese street food too.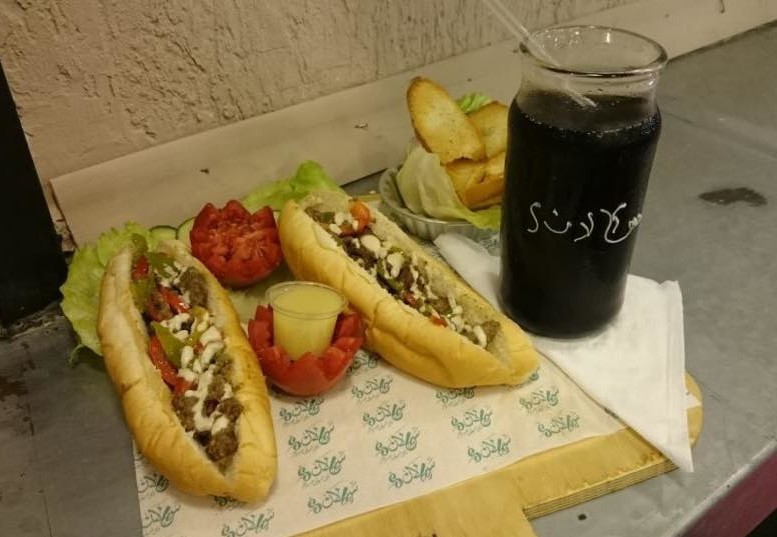 Sakalans
Located in Masaken Sheraton, Skalans specializes in a few things; kebda, sausage and of course skalans! The place is nicely decorated with pretty vibrant colors, and everyone has been raving about their delicious menu! It comes as no surprise that their most popular and liked item is the famous Egyptian skalans sandwich, of course.
Baheya
Egyptian street all the way! Baheya is a new restaurant located in Maadi, from drinks to snacks to full-on meals, Baheya is the place to go. The menu there makes the perfect balance between street food and "mama food". They have a variety of delicious tawagen and finger foods that are to die for!