Going for the extraordinary isn't new to him. This Ramadan, Hisham is cooking up something great with Ahmed Mekki and his all-time companion Chico.
What is your first collaboration with Ahmed Mekki in "Khalsana Beshyaka" like?
It is a great experience; the whole cast are our friends. We have been working for 8 months now for almost 12 hours every day so we have turned into a family.
Do you sometimes make up jokes while shooting a scene?
Yes definitely. "Khalsana beshyaka" isn't written by us, there is a writing team that works under our supervision. Every day we come up with new things, and the best jokes come out when we are shooting.
Do you laugh at your own jokes?
Yes, that is the only way I can trust that a joke is good. Even if writers suggest that people would find a certain line funny, I must believe that it is in fact humorous first so I can say it.
Who makes you laugh?
Samir Ghanem, Akram hosny and Ahmed Amin.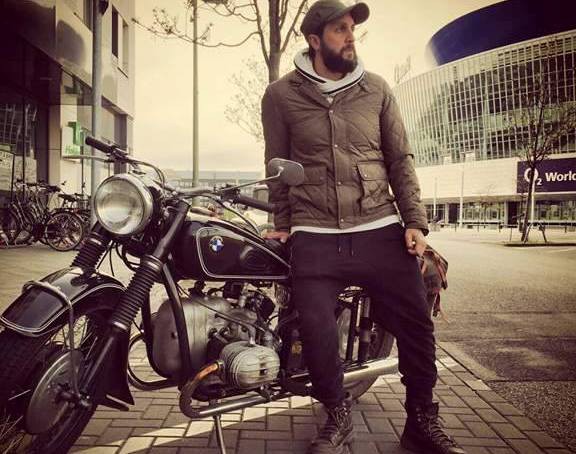 Do you help out in the kitchen at home?
I can't really cook, but I set the table or help feed our daughter.
 Do you fear getting a Ramadan-baby belly?
That is the struggle every Ramadan. Oriental desserts are irresistible to me.
Who would you consider a diet breaker?
My mom, she always tells me that a dish isn't made with butter oil when it in fact is.
What is the weirdest meal you've had? 
In Thailand I once ate a shrimp in half an hour, one shrimp that was the size of a Baltic fish.