Recently, most of us have been losing the sense of belonging to our country. Maybe it is due to the economic, political, and social problems that we face every day? Maybe because most of us get overwhelmed when we travel to other countries and compare our lives to theirs? Maybe because recently everything, even the atmosphere, has been depressing we are just looking for a way out? Or maybe that was all before the Africa Cup of Nations took place this year?
It seems that the football matches are powerful enough to revive in us the feeling of attachment to our homeland. Since the Africa Cup of Nations started we have become patriotic again. We felt all the love, passion, ambition, and hope in the world. Even Egyptians living abroad are more enthusiastic than ever about the matches. It seems that at this particular period of time, we needed to regain that mix of emotions. It is like we found a glimpse of light in the darkness and it is about time for some ups after a lot of downs. The question is, is it football or just any kind of entertainment, especially that includes a representation of Egypt, has this great effect?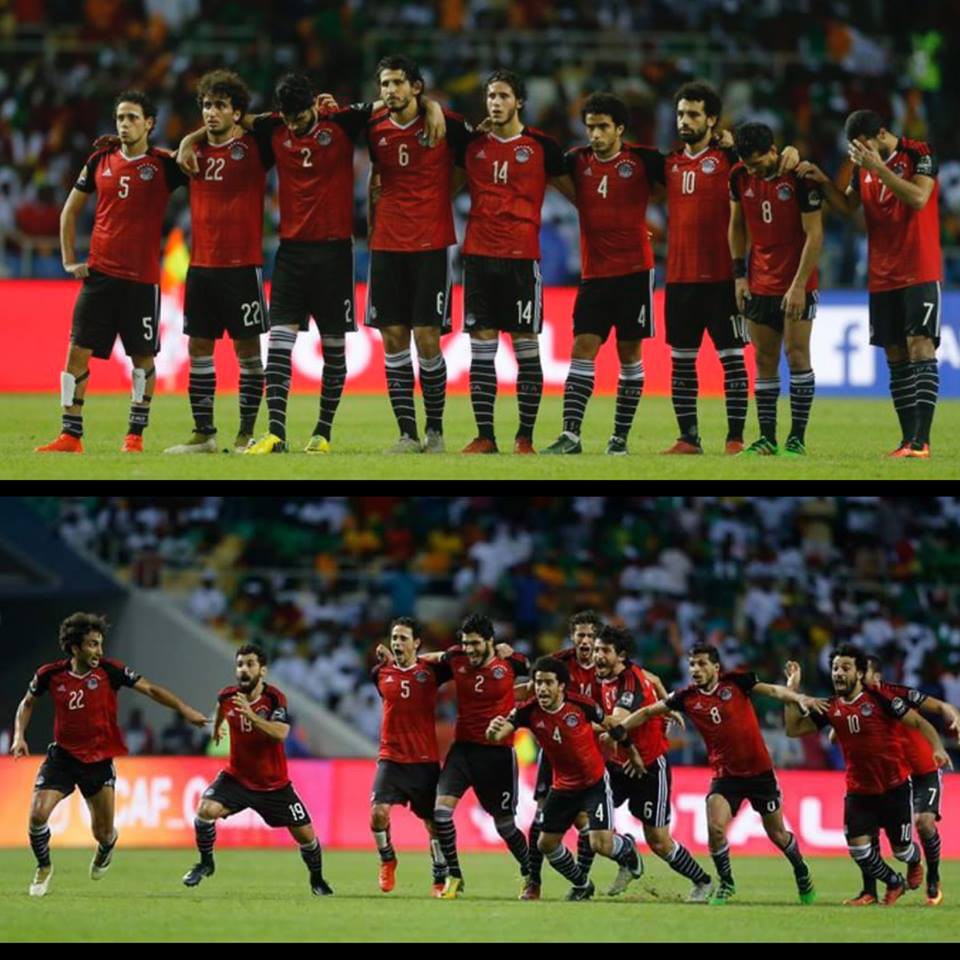 I don't think it is only about football. Actually not even the majority of those watching the  Africa Cup of Nations are football fans that really pay attention to the sport itself. In whatever sport, it would be the same. It is just that football is the most popular worldwide. Aside from sports, when we watch an entertainment show, a talent show for example, and one of the contestants is Egyptian, we feel compelled to vote for them.  It is beautifully strange!
It is beautiful how the simplest of things always remind us that we still love our country. It is beautiful how listening to a song about Egypt gives us goosebumps. It is beautiful the tension we feel as we waiting for a penalty to be scored. It is beautiful that we, in the end agree on something, that we share something, that after a long time of detachment, we're overly attached. Bad conditions won't stop us from cheering.
And that today is the final and everyone is impatiently itching to know who will win, it is time to realize that whatever the result is, we have already won. We have won something more valuable than a Cup; we have won ourselves at a time when all we were thinking was that we are lost.