You may have already saved a ton of money by buying fabulous items from Jumia during their Black Friday Festival, whether it was on bean bags for your kids bedroom or a brand new TV for the house. Well good news to all of you savvy bargain hunters, the savings and deals just keep on coming, with dazzling offers every day up until December 13th!
Treat him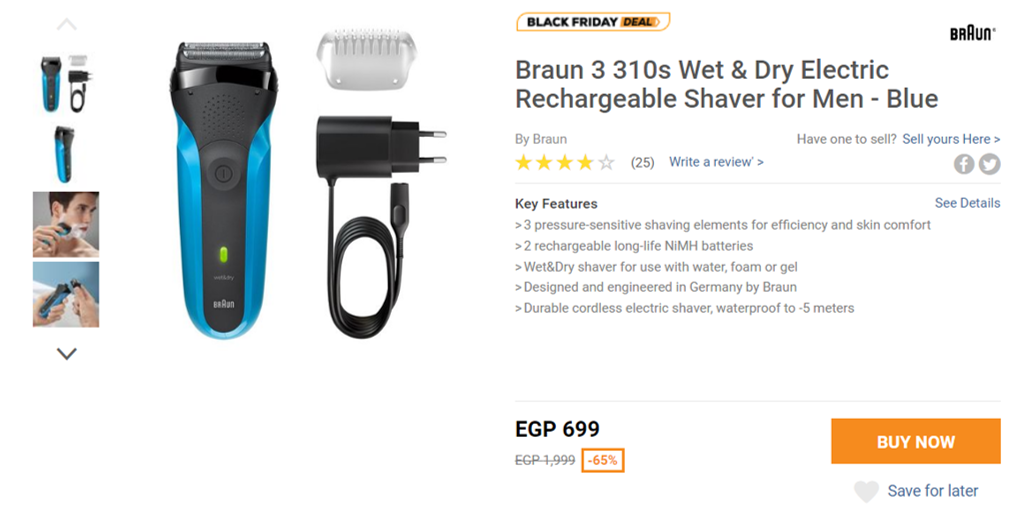 Sometimes your man deserves a treat to let him know how much you mean to him. Well isn't it even better when you get him something that you can enjoy too? Fragrance and a beard trimmer are the perfect option. With the great discounts on Jumia's Black Friday sale you can get him a present he loves whilst also helping him smell and look respectable when meeting your friends and family, all for less!
Treat her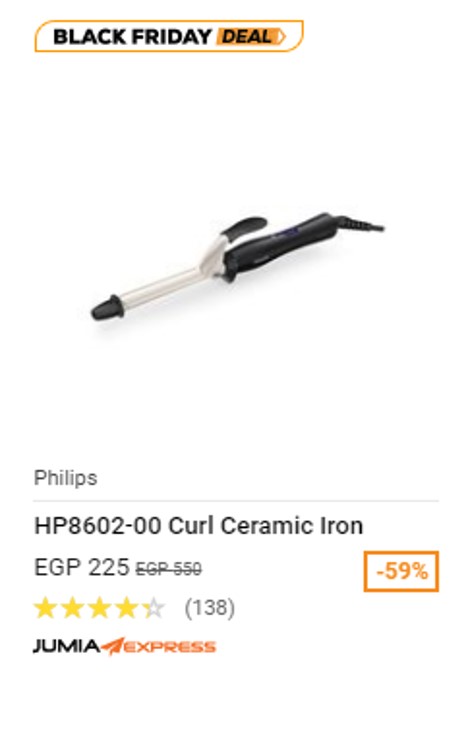 Your best friend is basically a sister to you, so she deserves something really special for her birthday. So why not get her something that get leave her feeling beautiful and confident every day? The massive savings of more than 50% off that you can get on both hair straighteners and hair curlers mean that whatever her style, you can give her the gift of a lifetime of good hair.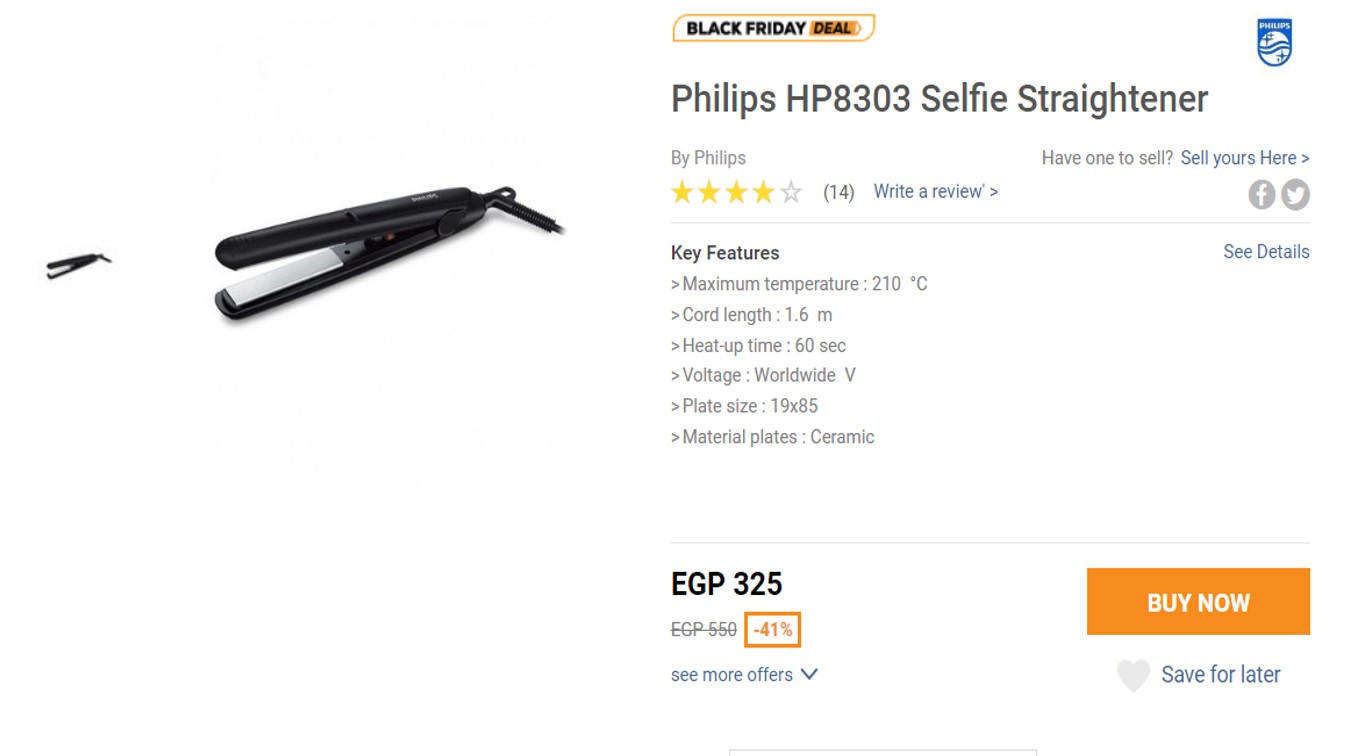 Treat them
When it comes to getting gifts for everyone in the family, there is always the random in-law that it is impossible to come up with an idea for. You are in luck, because Jumia has thousands of different options with amazing discounts for you to choose from. So for that awkward aunt who is always self-conscious about her feet, get a pedicure set for 40% off. For your sister-in-law who is a makeup fiend get a designer lipstick. For that adventurous cousin who has a new hair color every month, get her a gorgeous new shade with a dye that will nourish her hair.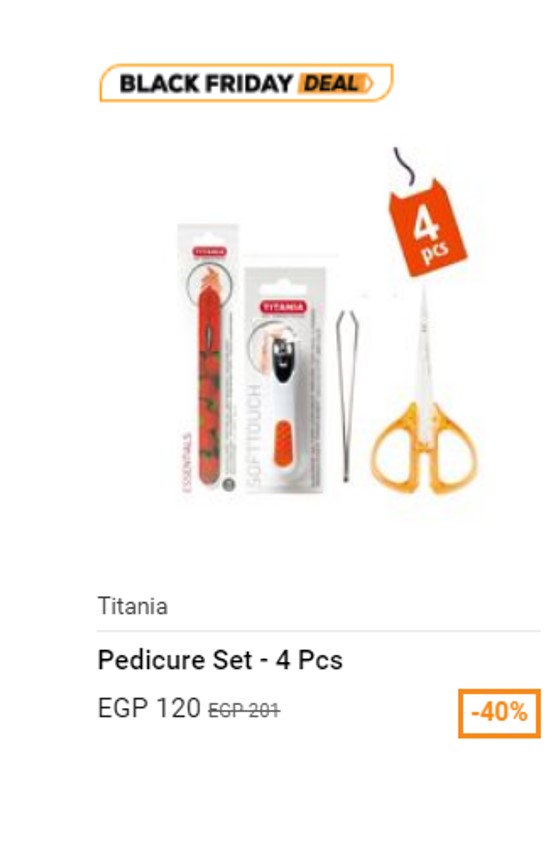 Treat yourself
Make sure that with all of these great savings giving you the perfect present ideas and needed items to keep your house and family functioning, that you remember to treat yourself too. Whether it be something small like a new eyeliner or something more luxurious like a Silk Epil Epilator set, Jumia's Black Friday Festival is here to pamper you with great prices on great products.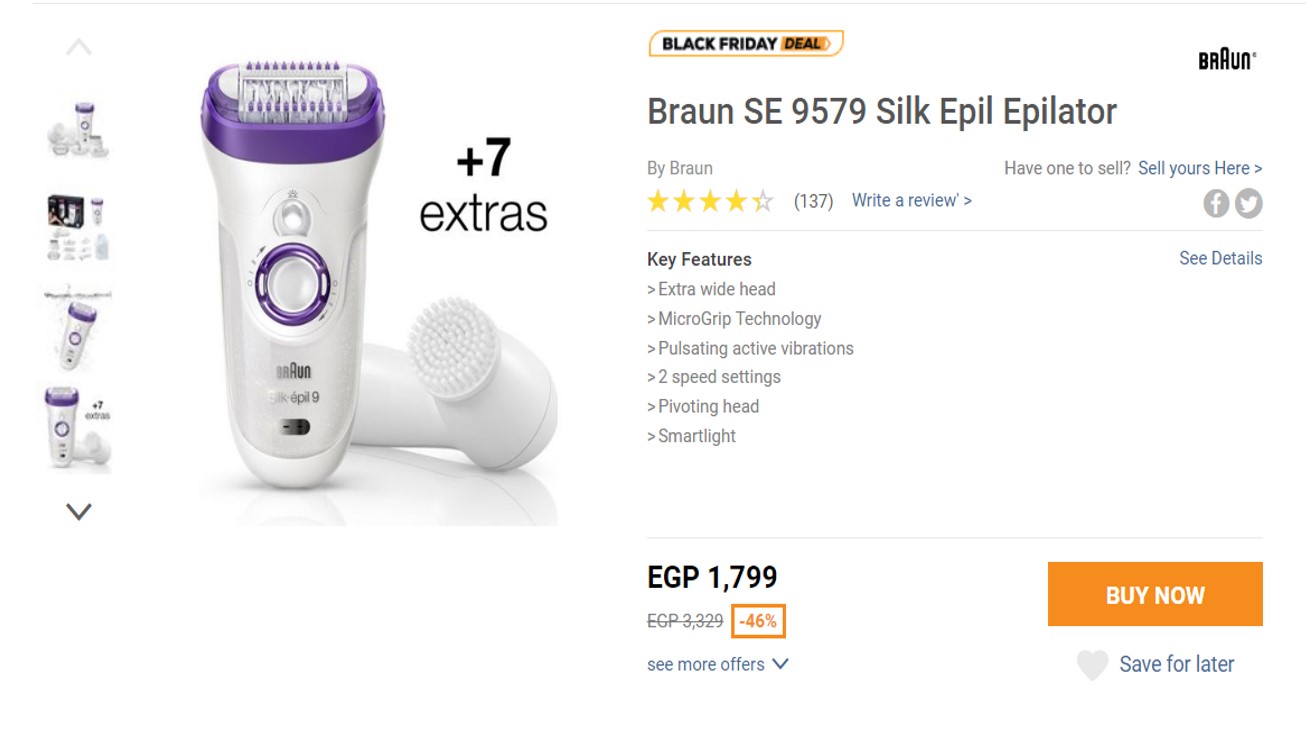 Go to the Jumia website to check out all these fantastic deals!