Located at the Courtyard Maadi, "Thakooba" is a food cart run by Farida Thakeb, a GUC Management Student. "It was never my dream to start a food business, but since I was very young, I used to draw my initials and imagine that one day I'll use them for something successful of my own," Farida says. One day she was sitting on her bed viewing pictures of corn and sweet potatoes, with the music playing at the courtyard reaching her ears. Here she thought; why not make a modernized food cart that sells winter food? "I instantly sent my idea to the courtyard and they were really interested in it," she says. Her mom was her number one supporter and gave her the motivation she needed to take the step.
From A to Z she started working on everything during her finals, picking up on even the little details. Preparation took two months. Buying the equipment and ingredients she needed was a whole new experience to her. She kept developing the project idea in her mind and added more food to the menu. Farida thought that she had to offer the Egyptian food-cart experience to her target consumers who do not usually buy street food and have hygiene concerns. "The concept I came up with is bringing the Egyptian taste to non-Egyptian food as well as making Egyptian food differently," Farida says. The secret is all in the ingredients and sauces that only Thakooba knows. The menu will be changed soon when Spring comes in, so hurry up and try the Winter menu!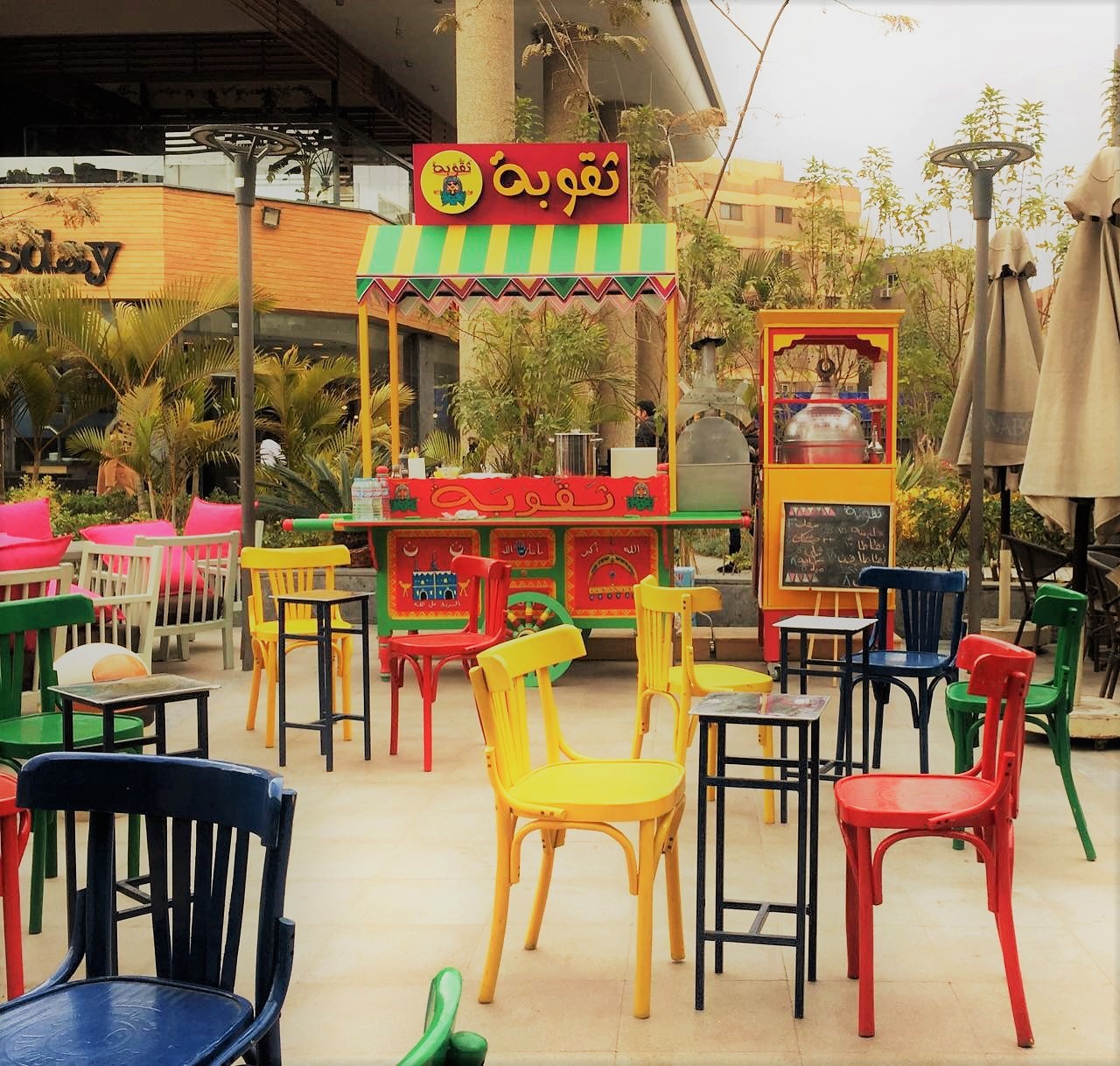 At first, Farida spent all of her time at Thakooba. She used to wake up very early in the morning to prepare the food and be there at 11am. It was only her selling all day. Then she got back home at night, washed her stuff, and slept so that she could wake up early the following day. She couldn't do that for too long, especially on college days, so now there are two workers helping her out.
"This experience has taught me so much in a very short amount of time. Although it felt too hard at times that I used to cry out of stress, I was too happy doing it all and starting something of my own," Farida explains. She also felt that she's on the right track that she planned for herself a couple of years ago. It always feels right to work on her self-improvement and build up her personality. The challenge now is managing between college, student activities she's part of, taking internships and courses, and her one and only "Thakooba".
Find them on Facebook here and on Instagram @Thakooba