With sustainability continuing to be at the forefront of businesses, individuals and the like, new and creative initiatives are sprouting their wings to propel the environmental goal even further. The latest of these many ventures is Saudi sisters Nora and Joud Alorainy's business known simply as "C.". The brand is all about biodegradable and organic menstrual pads made for women by women.
The story behind the Saudi female-led company began back when the two sisters were living in the US and throughout their stay, they came across biodegradable and organic pads. They immediately noticed a gap in the Saudi market for these sustainable and environmentally friendly hygiene products and that is when they decided to create "C.".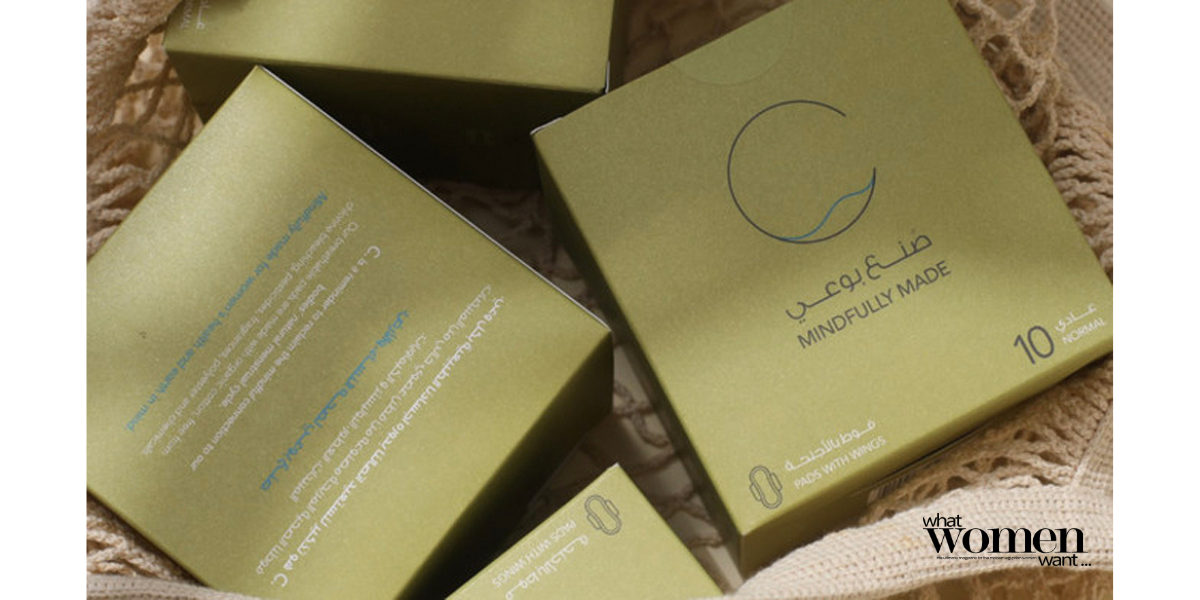 The unique sanitary pads are produced using organic cotton and are said to be ""free from chlorine bleaching, pesticides, fragrances, polyester and chemicals." When it comes to the biodegradable nature of the product, one of the Alorainy sisters elaborated that "within 215 hours in natural conditions, it (the pad) biodegrades. So not only are you being very kind to your body, but you're also kind to Mother Earth."
Along with the sustainably driven brand, the two sisters also push to teach women about feminine health as well as the ways they can make sustainable and environmentally friendly choices. On a quarterly basis, in the company of gynecologists and experts, they would conduct sessions to have these sort of meaningful lessons and conversations with women.
Creating such a brand within the Kingdom is a huge step towards combating the taboo about discussing the menstrual cycle and the products associated with it. It will also help women to learn more about environmental approaches to sustaining their health.