Even over the phone the gynaecologist and natural birth advocator, Dr Hana Kassem's enthusiasm is infectious. As Dr Kassem tells us "You know, when you attend a birth and everything is natural and you find out how a woman changes, it changes everything." It certainly changed everything for Kassem, who in her last year at medical school stumbled upon what was to become a lifelong passion: natural birth.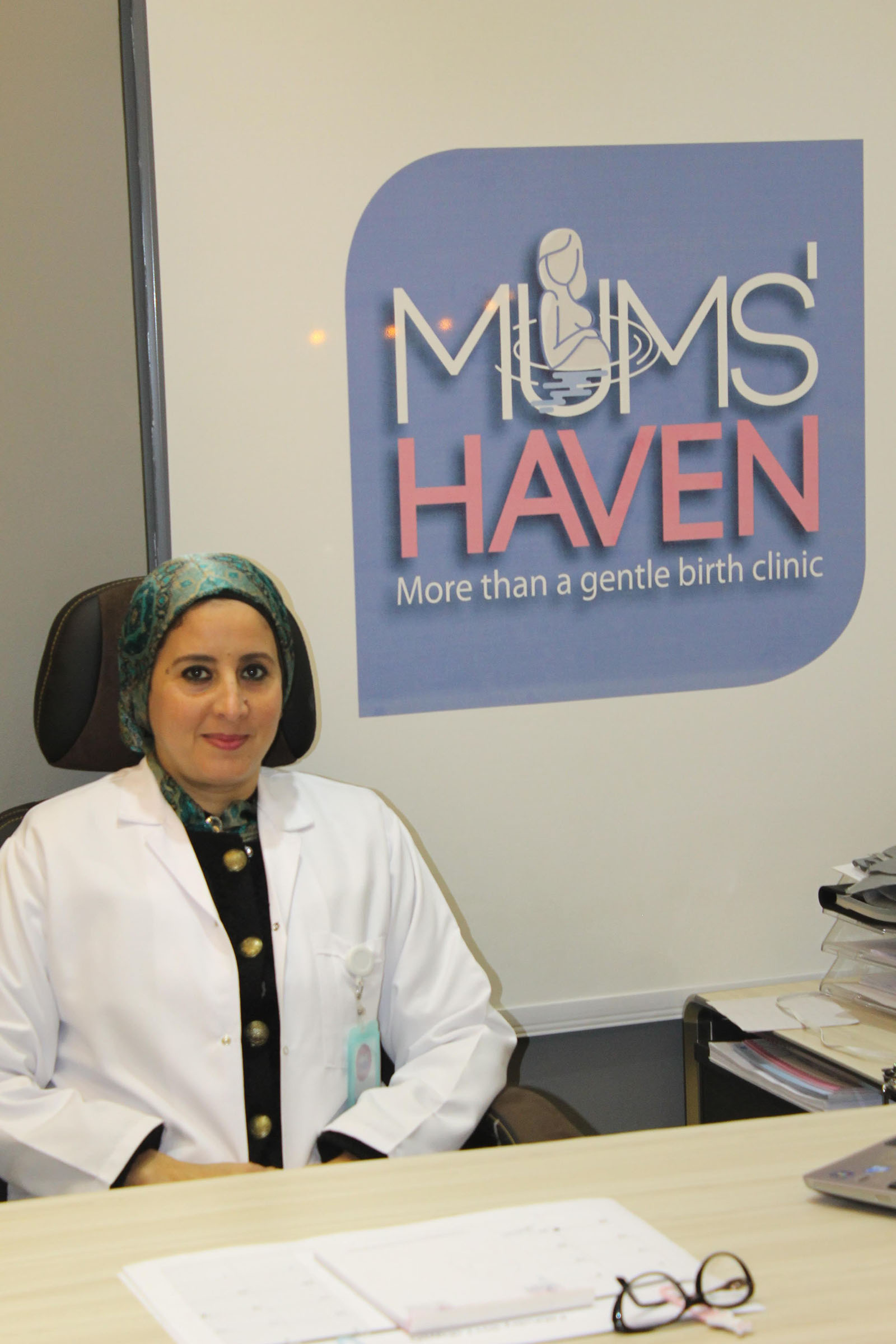 Dr Kassem's rising interest in natural birth has coincided with rising caesarean rates here in Egypt. A WHO (World Health Organisation) study in 2010 estimated there to have been 253,890 unnecessary caesareans in 2008 and according to the 2014 Demographic and Health Survey in private hospitals the caesarean rate has risen to 52%. Given that WHO's target caesarean rate globally is 15% this is a worrying statistic. Kassem thinks she knows the reason for the alarming rate of caesareans in Egypt, "Most of the time doctors are thinking about how to protect themselves from medical and legal problems." However, caesareans also mean that doctors can control the time they spend helping a woman give birth. So, doctors often use caesareans as a time effective alternative to natural birth.
As a gynaecologist Dr Kassem swims against this attitude, like a salmon upstream. She has put pregnant women at the very core of the work she does. As she says, "When it comes to birth, people are trying to work with women as though they are the cause of the problem, not the solution." It is with this mindset that Kassem began to collate ways of aiding and empowering women through natural birth. She has begun to train doulas here in Egypt.  As she says, "A doula is an non-medical professional who really helps women, answering their questions, accompanying them all through their pregnancy, birth, and postpartum."
In an interview with The Middle East Eye in 2015 Kassem's struggle against the current of birth practices here seemed to be wearing her down, she had only managed to have one Egyptian doula trained. Now she tells us, "We have some Egyptian doulas here now. They are working within their communities and they have the passion to change everything." As she points out, culturally the idea of a doula should not seem so foreign to Egypt. "The idea is even here in our Egyptian culture. In our culture, the mother, or the mother in law, or the sister, or the neighbour, all these women, because they have had this experience of natural birth, they help each other. And they go to her home and help her to eat, drink, to move, all these things. And it's like it's not in this generation anymore. So, in our culture the family was very supportive and they worked as the doula. But now in communities nobody does that. Everyone goes to the hospital now because it's 'much quicker, and easier, safer'."
This same fear of a natural home birth being unhygienic is what keeps women away from one of the most effective tools for a natural birth, the pool. Dr Kassem often finds herself reassuring women who think a water birth might be unhygienic, "No. It's water. It's nothing except water. Do you feel comfortable when you have your bath in the evening? You feel at peace, you feel all relaxed, your muscles become relaxed. So, it is nothing except a way to manage your pain when you are in labour."
In her journey to educate and inform women about their birthing choices Kassem has founded a centre in Alexandria called 'Mum's Haven', "And this place is like my dream come true. So, it's a place where from the moment a woman enters it she feels safe." It is a place where women can come and be educated and cared for. But Kassem does not want to stop here. "I want more obstetricians to be involved in natural birth. That is my number one."
"Another thing I want is to have a midwifery school here in Egypt. That is my dream. So often when I am working with midwives they are working better than the obstetrician. They hear a lot of truth in their life, which we obstetricians never hear about. A lot of things like acupuncture, or how to facilitate labour, comfort, measuring pain, how to induce and augment labour and when."
Kassem tells us that "it is a long journey. I think it will be a big move, but everything has a start. So," she says with quiet conviction "we are starting."
Find out more about Mum's Haven by going to their website.