Ever watched a movie or show revolving around the life of a chef and wished you could meet one in person? Well, we managed to do so for you! A little over three months ago, the Cairo Marriott Hotel in Zamalek decided to revolutionize its menus and restaurants by adding the French Chef Philippe to its talented culinary team. We sat down with him and had a fun, knowledge-filled talk.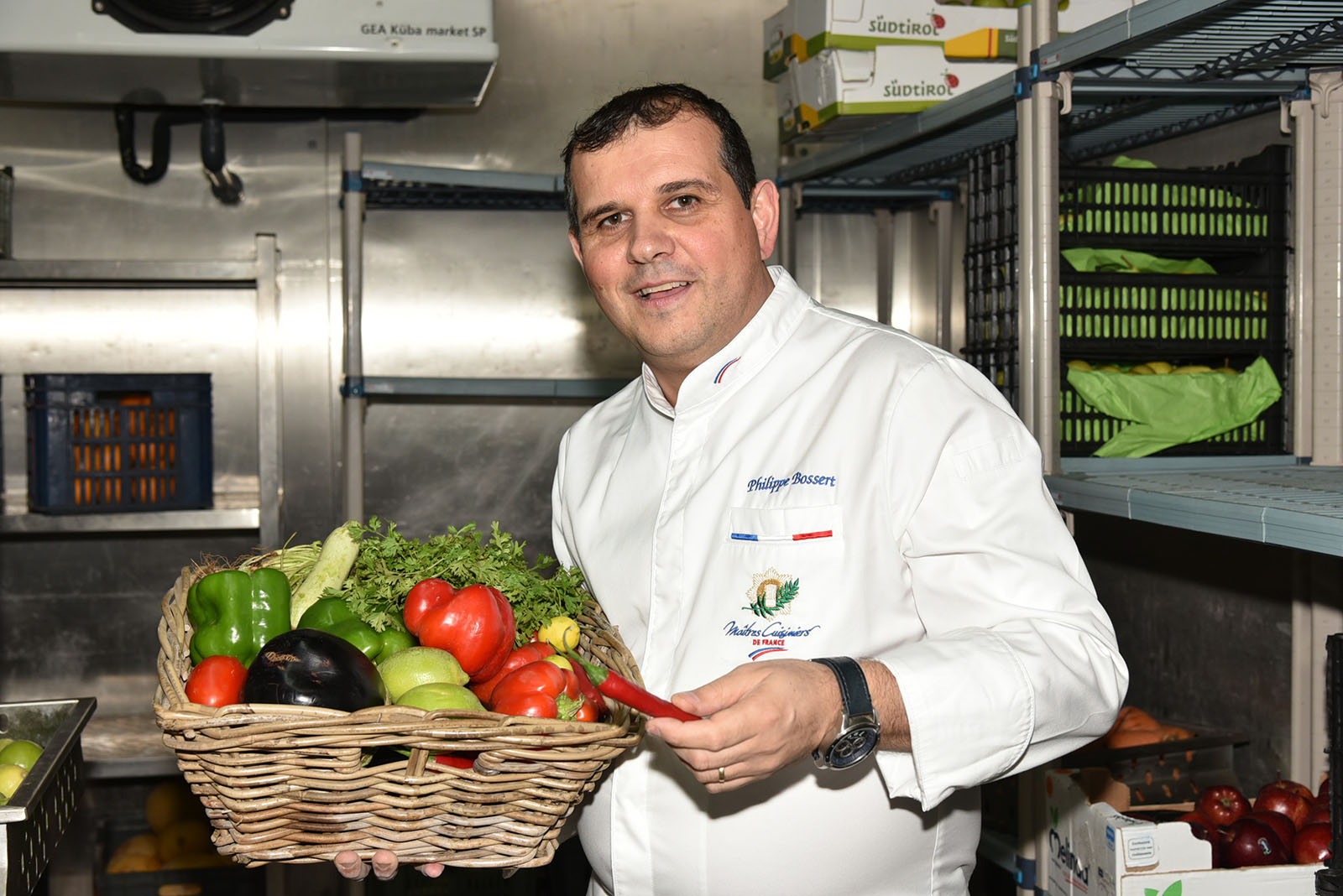 Philippe has over 20 years of experience in culinary leadership roles all over the world, the latest being in The Kempinski Djbouti Palace. The changes he has brought to the Cairo Marriott Hotel already include the new "French Bistro with an Egyptian Twist" menu for "Saraya Gallery". This new menu includes dishes such as the "Sea Scallops and Prawns Ravioli Molokhia". Other dishes such as the "Steak Tartar" and the "Chocolate Sphere" include interactivity with the guest or the fun of seasoning and preparing your own dish. The "Steak Tartar" is a raw meat dish, served with many different spices and dressings to choose from, where the "Chocolate Sphere" is a dessert dish that comes with a sauce that when poured, melts a Chocolate sphere to unravel an ice cream bowl placed inside. Other changes include ones done to the hotel's bakery and an upcoming twist to the coffee breaks organized for hosted conferences and events.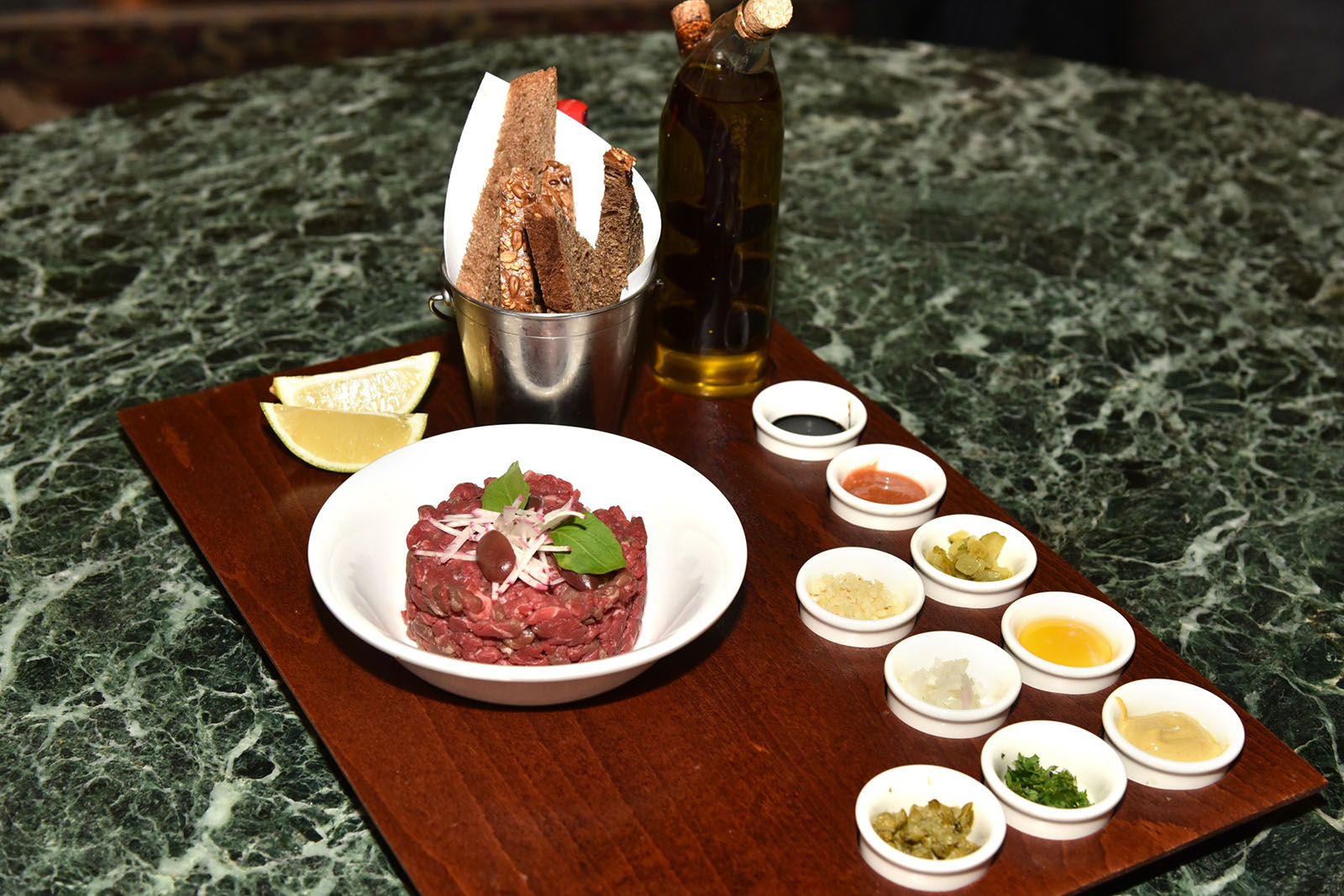 Other than that, we got an in depth look into the life of Philippe, who gave us some valuable advice. Philippe's wife and father are chefs as well. From a young age his father began teaching him how to manage products, educating him on different tastes and their qualities. "I grew up rarely going to any supermarket. For vegetables, we would either plant and grow them in our small garden or go to the vegetable market, for meat and fish we would go to the fish market or to a butcher's, for bread and pastries we would go to the bakery and so on", Philippe happily tells us.
"Women are more artistic where men are better at managing. I love a good mix of both."
"I like my products to have a mix of female and male touch. As an example, for pastries women have a different delicate touch to the final products than men do. Women are more artistic where men are better at managing. I love a good mix of both", Philippe concludes, before taking us to the kitchen where we happily witnessed him cook up the "Sea Scallops and Prawns Ravioli Molokhia" dish in the hotel kitchen behind the scenes.
Here is the recipe for this lovely dish: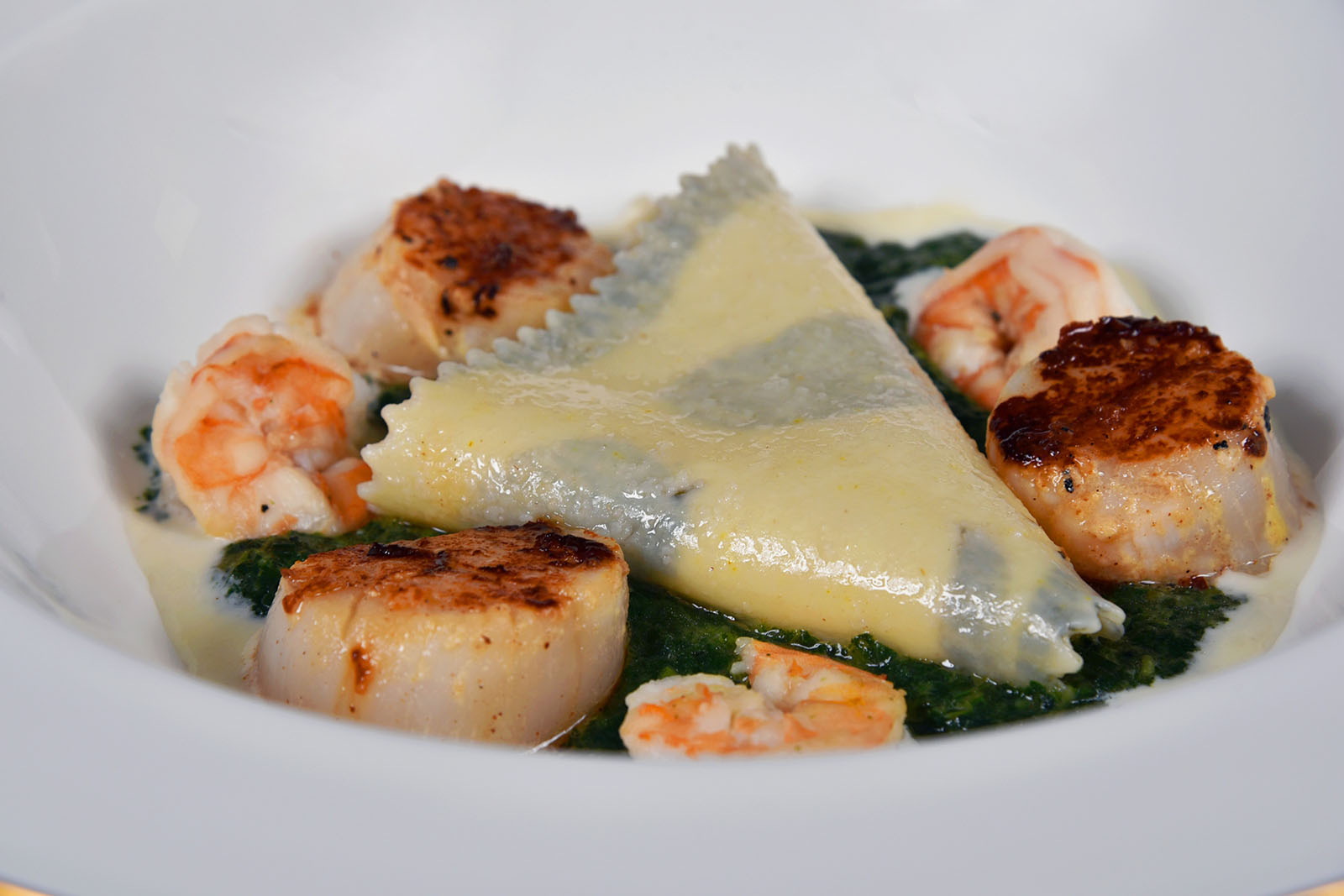 Ingredients:                                                                          
Molokhia                                                200 gr
Sea scallops                                           120 gr
Shrimps                                                60 gr
Garlic                                                     3 gr
Olive oil                                                1 tsp
Cilantro                                                  50 gr
Salt                                                        5 gr
Pepper                                                  5 gr
Butter                                                   100 gr
Open ravioli                                          25 gr
fish stock                                              100 gr
Cream                                                  30 gr
Method:.
In a pan, add oil and sautéed the shrimps, then add frozen and fresh chopped molokhia to the shrimps
Season it with salt and pepper, then pour in the fish stock
Take the smoked sea scallops and seared them in a pan with butter salt and pepper
Place the molokhia and shrimps in a plate, then boil an open ravioli sheet, shape it and add it to the plate
Then place the sea scallops around the ravioli sheet clockwise.
Garnish the plate with cream, olive oil and cilantro then serve