When you go to a doctor's office, you are sick, hurt, or in pain. You want to go in, get a diagnosis, a prescription, and walk out. The experience is draining and over-stimulating but imagine if you also cannot communicate your symptoms. No one understands you, and you cannot understand them. That is the reality of the deaf and hard-of-hearing community who deserve equitable access to health care just like anyone else. Knowing that struggle, one woman decided to take the necessary steps to secure proper health care for the deaf and hard-of-hearing community. Meet Raghda Amer, a dentist and sign language interpreter, whose goal is to make dental care accessible to the community.
Amer discovered her true calling in life during a doctor's visit with Rana, her deaf sister. Her sister always relied on her family to free up their schedule to accompany her to the doctor, which did not sit right with Amer. Yet, she'd still go to interpret her sister's symptoms and the doctor's diagnosis. One day, while waiting in the foyer of the doctor's office, she pondered "what if Rana did not have a sister?" She added, "there must be a lot of people like my sister, but they do not have someone to take them to the doctor's."
Amer credits her success to her oldest sister, who taught her sign language at a very young age. Being the only girls in their family, they became very close. Amer has been signing for more than 20 years in both the Kuwaiti and Egyptian sign languages. She explained that there are differences between the two languages in both dialects, just like their spoken forms.
The 25-year-old took her first step to fulfilling her life mission by graduating from the College of Dentistry. Early in high school, her passion for helping others drove her to want to enter the medical field. When asked about the reason she chose dentistry, she said "dental pain is absolutely horrible, and it usually does not take long for the pain to be completely gone." The idea of relieving patients from such immense pain was the core reason she chose to study dentistry.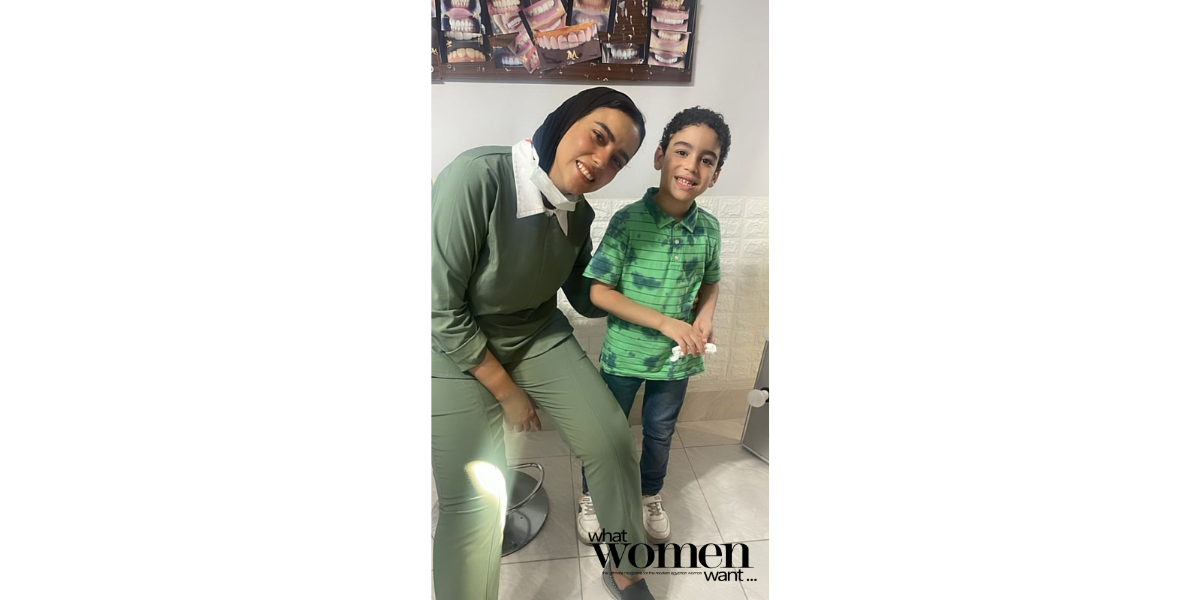 Her goal through college differed from her colleagues; she said "I wanted to be a dentist but also I wanted to incorporate sign language and dentistry to be able to integrate both societies, the deaf and the hearing community."
Amer took the first steps toward accomplishing her goal by creating her public Instagram account @itsraghda_, on which she has accumulated a following of over two thousand. Amer shares tips and tricks about dental health in Egyptian sign language, and easy signs for hearing people to use when interacting with a deaf person. "If I waited to take a huge step for the deaf and hard of hearing, I would have waited too long" Amer said. She then added, "I wanted to take baby steps towards my goal, which is to enable deaf people to be able to go to the doctor's appointments alone, without needing someone's company".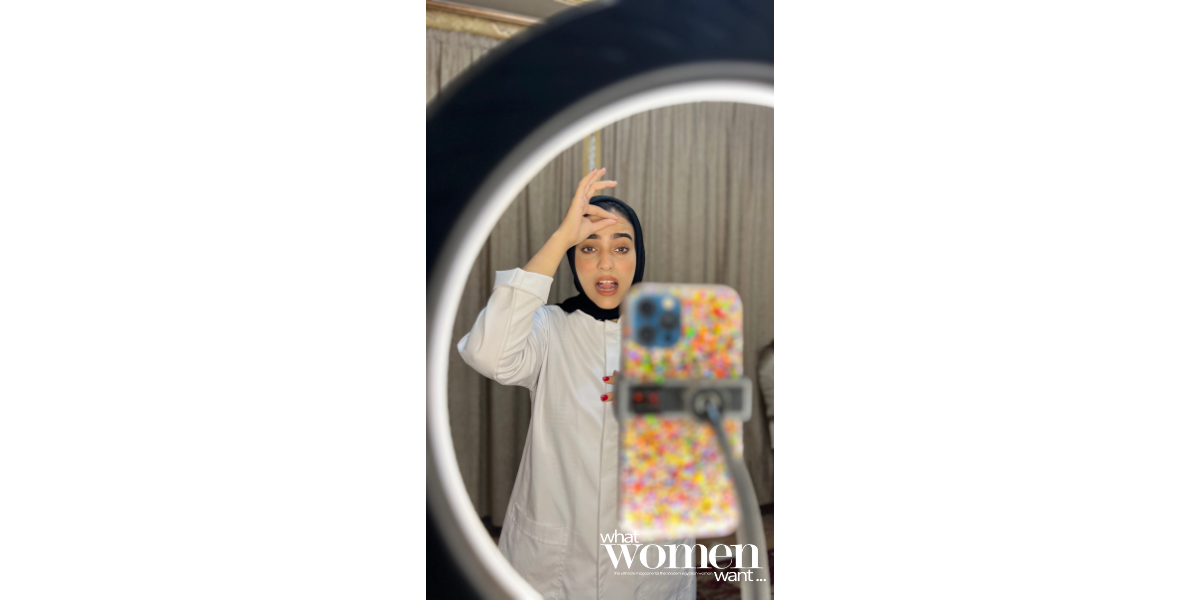 She wanted to use her platform to spotlight the many obstacles that the hearing impaired  face in medical spaces, among them is being left out of the conversation about their own health. Since interpreters are not common in doctors' offices, the hearing impaired do not have access to someone they can communicate with about their symptoms. That is why many would rather not go to their appointment until their pain becomes unbearable.
On top of that, a simple miscommunication about the patient's diagnosis, or medication could lead to complications. Amer expressed her frustrations about the lack of demos in the dental field that would help visualize diagnosis and treatment plans. "I would want to be able to show patients their cavity level" she gave as an example. She explained that by using a demo, the visual display of teeth would light up in different colors to communicate the severity of the cavity.
Knowing all these obstacles, it was heartwarming to have Amer reflect on how they were overcome. She spoke to us about working in the first dental clinic in Egypt and the Middle East dedicated to providing equal care for the hearing impaired, "patients often tell me they come all the way to my clinic from other governorates because I am able to explain why they are in pain". She explains that she likes to build a bond between her and her patients so they can trust each other, which leads to genuine friendship and connection. She remembers an interaction with a father with a hearing impairment and his son, who privately messaged her to video chat so that she can help interpret the son's pediatric appointment. "I was happy to help, even though it was not directly related to my field" Amer fondly reminisced.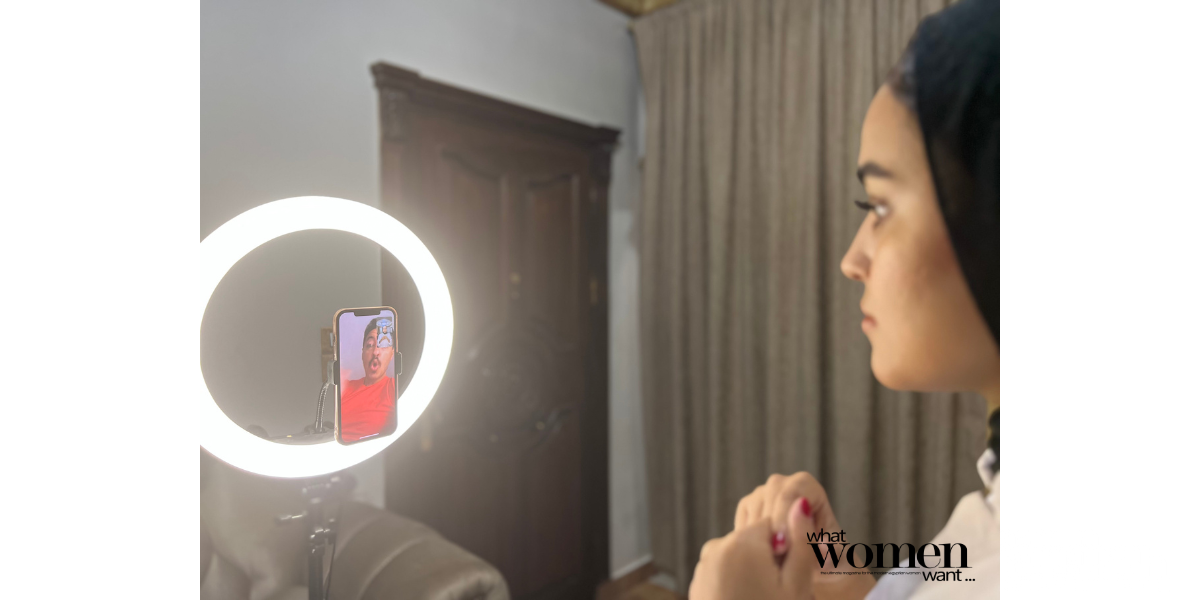 Amer drew attention to how relieved her patients feel after their appointment. When they are finally given the chance to take care of themselves by themselves; they feel motivated to continue in their healing journey.
One day, she dreams of opening up her own private clinic for the hearing impaired. She plans for it to start out as a dental clinic and then grow to include all specializations. She also wants to start working on creating demos to help her in her journey.  "I want my clinic to be fully equipped with staff trained to accommodate the needs of the hearing impaired," she said optimistically.