For the past couple of weeks we've been chasing Mirinda's Peach Man and Berry Man wherever they went. They made headlines, people loved them and we became junkies of their delicious fizzy addition. Now, the winner is finally announced and we are beyond thankful!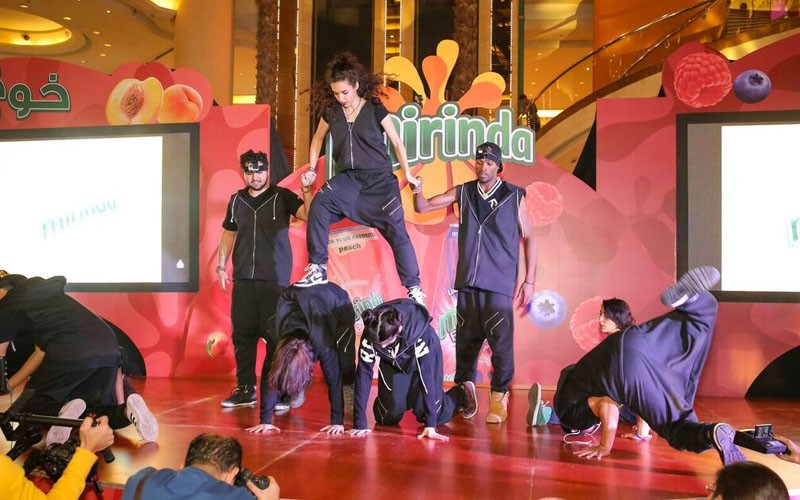 Last Thursday, Mirinda hosted the finale of the campaign Da Wala Da at City Stars where the young and fresh gathered to celebrate the winner. Peach is the winner of this fun battle. It finally smashed Berry. Peach Man is flamboyant and fun. He is insanely cool and entertaining. Entertainer Mohamed Mekawy is the man behind Peach Man and he has a good fan base of young people who follow him through his insane journeys.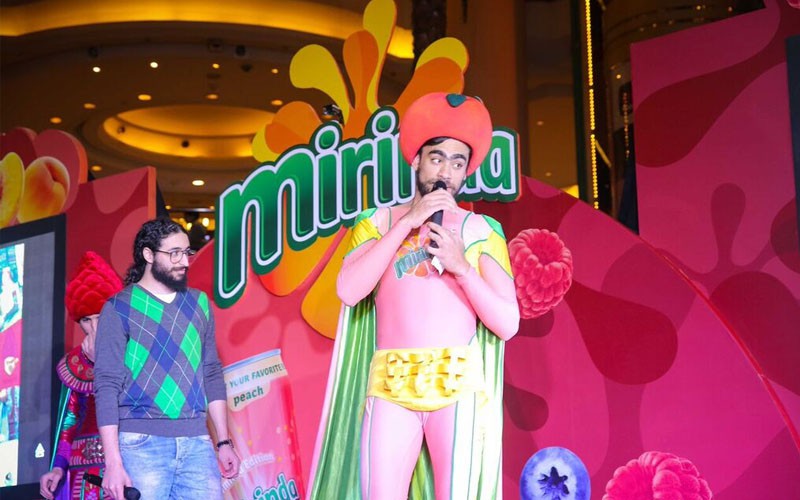 The event was hosted by comedian Abd El RahmanIhab, who introduced Peach and Berry to the big audience. He also played a short video, a throwback to all of the battles and competitions the campaign created. There was a cool dance off between two dancing crews, swaggers and King's Crew. A show by Egypt's leading illusionist Mustapha Berjaoui also took place and cool prizes like bikes and Gopros were given to the winners of the Mirinda booths competition.
Mirinda came up with a very creative and artistic idea, which is recycling their old bottles to create an enormous chandelier in City Stars. The chandelier is made of more than 6000 bottles and it is more than 15 meters­ high. Wow!
The clever campaign, helped by the ever so creative AbnG, came to an end and we can only say we've enjoyed the ride as much as we plan to enjoy the new peach flavored Mirinda!