Trying to find the right paint to cover your walls is about more than just choosing things that look pretty; it is about finding something that makes your house fit your character so that every time you enter your front door, you feel truly at home. As Jotun's two new products show us, color is not everything, with the elegant, warm 'Royal Velvet' and the luxurious silky, 'Wonderwall', textures too takes a centre stage in bringing our walls to life.
To show just how versatile these finishes are and the moods/textures that they can create, Jotun have teamed up with four gorgeous models and fashionistas, matching their make-up to their varied characters and choosing a palette of Jotun paint colors to fit. So whatever your personality, as their new campaign "Your Home Reflects Your Character" demonstrates, Jotun will help you to create the perfect home.
 Natural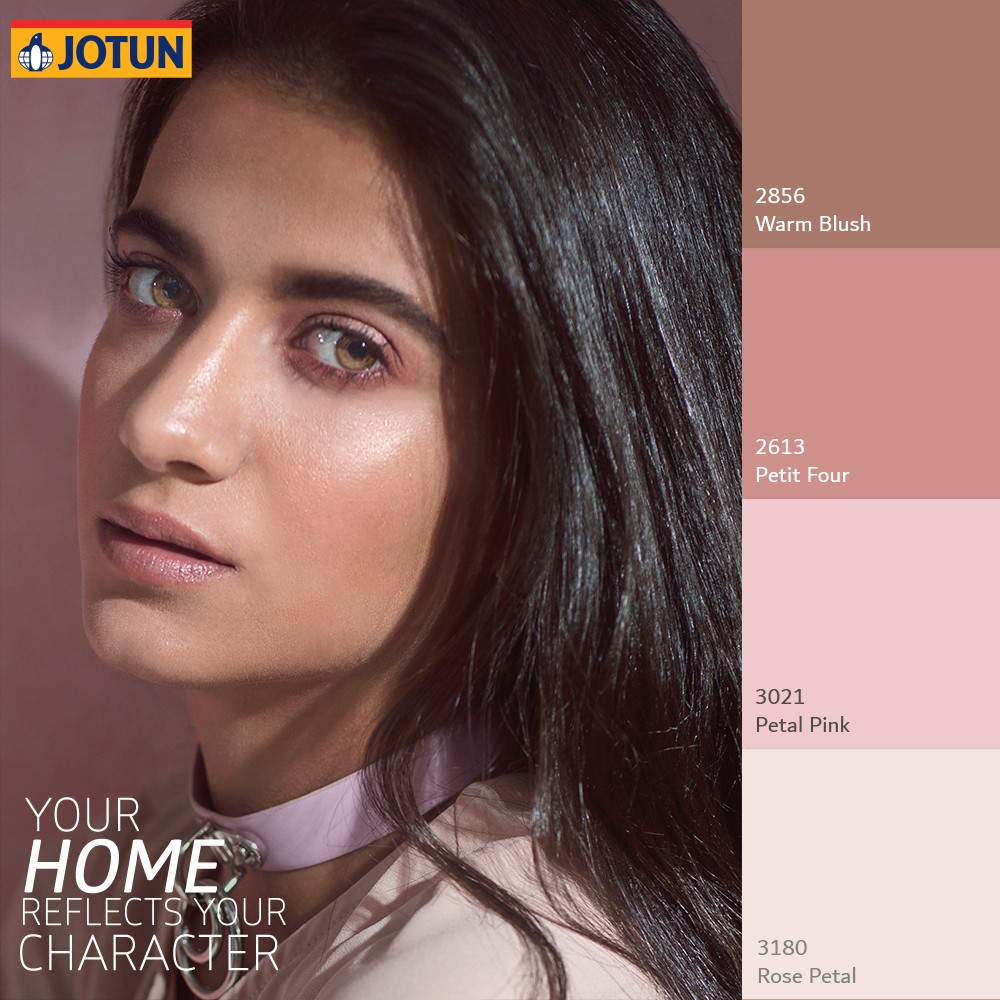 Are you someone that prefers nude colors and goes for the subtle look when it comes to make-up? Is embracing simplicity important to you? Well model Lara Riad feels the same way. Pale pinks, with a few pale browns as accents, would expertly complement your natural style.
Elegant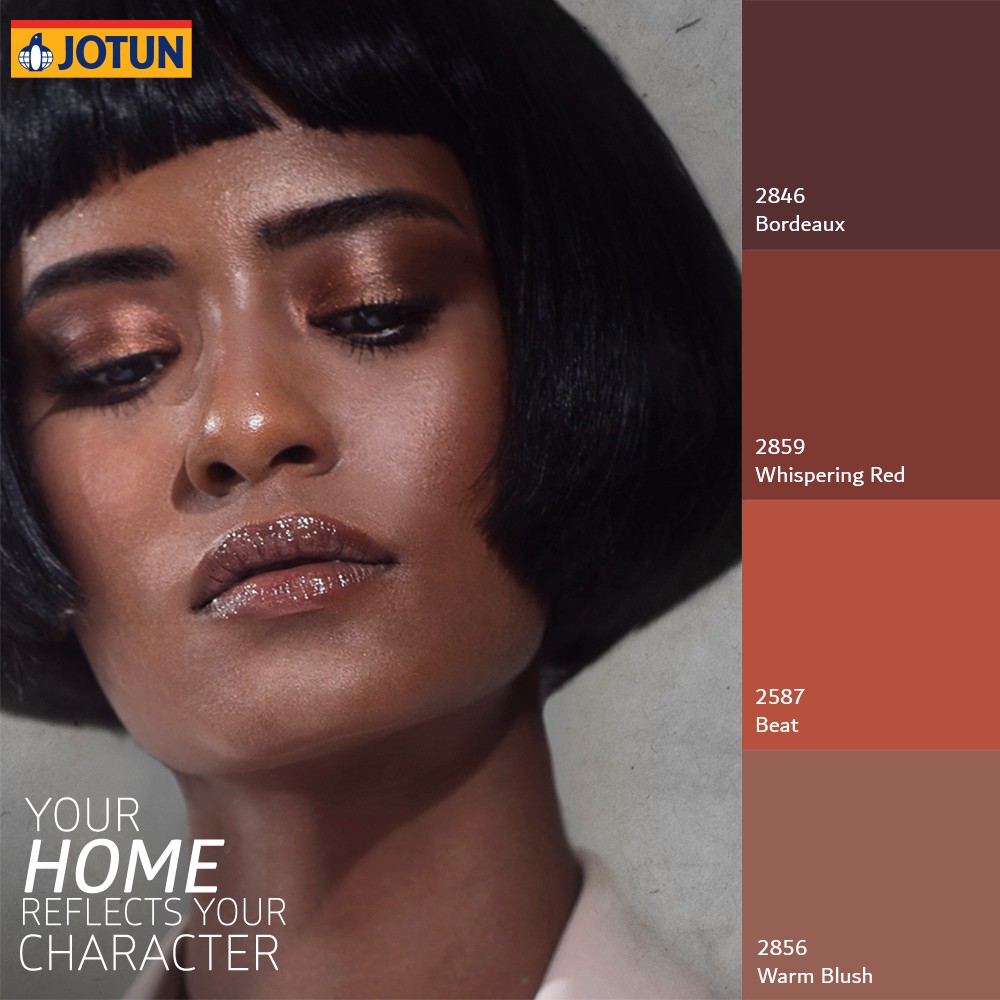 With class and elegance radiating from your being, every time you enter a room people are wowed by your sophistication and grace. The stunning Suzan Idris definitely captures this mood in her make-up and clothing. A combination of warm burgundies with a touch of earthy orange is something that only those that exude elegance can pull off.
Bold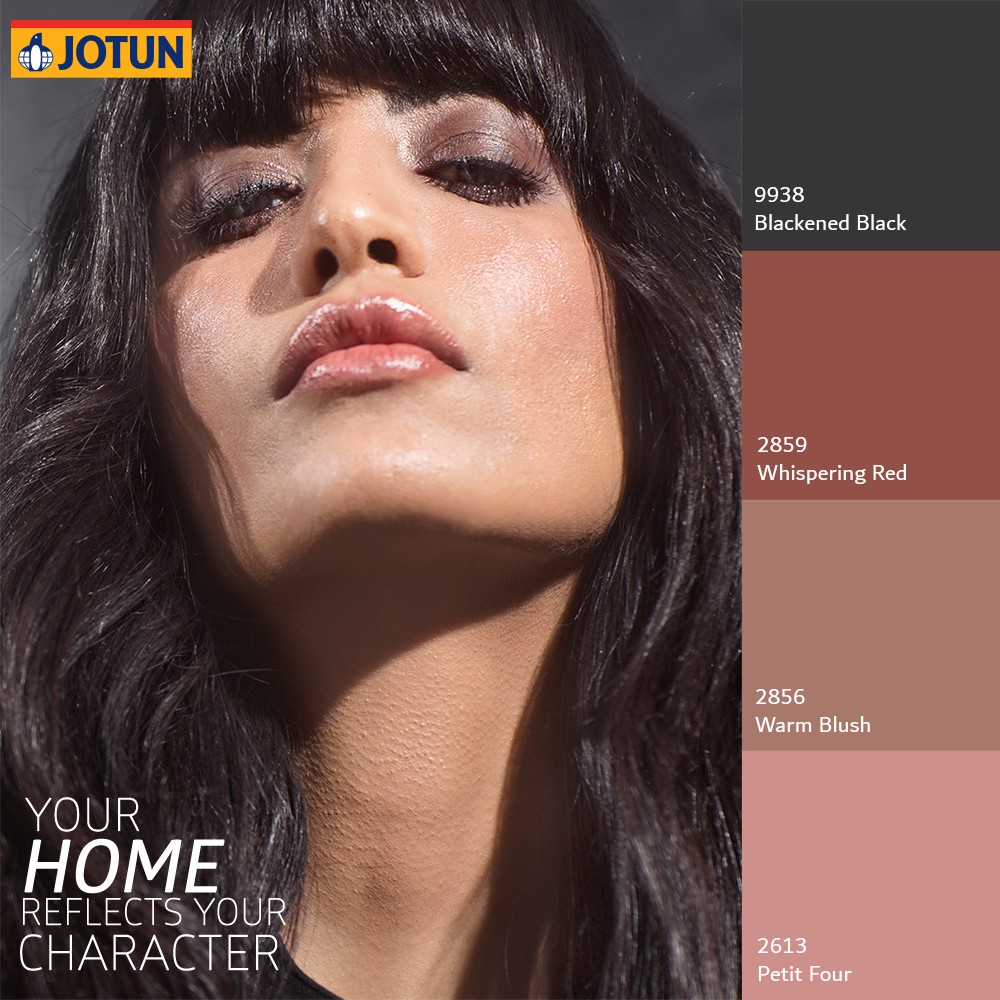 For the bold amongst you, Fatma Hassan should be the ultimate idol with her striking features and strong make-up. Black may be a controversial color for painting your walls, but the bold and brave won't shy away from it. Partnered up with some earthy dark pinks you can create the most gorgeous finish.
Young and Fresh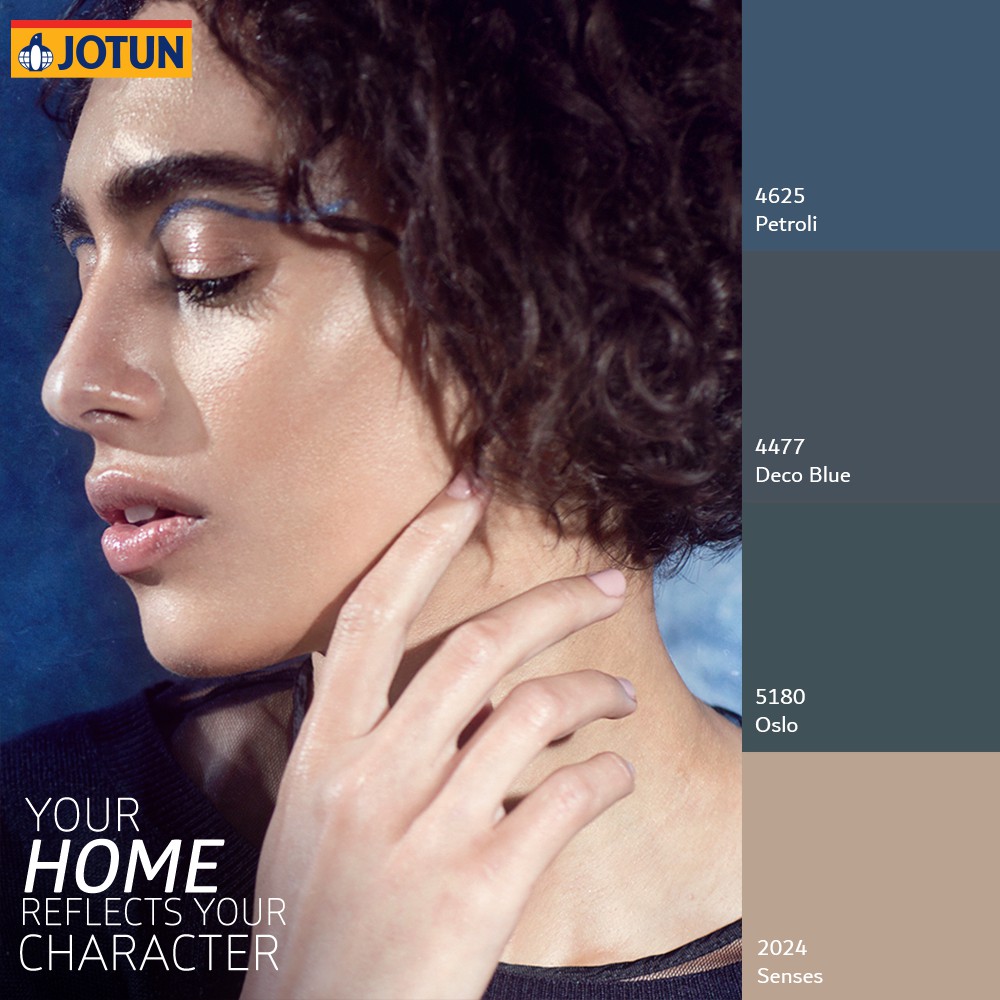 Sick of the conventional styles and looking for something that is a breath of fresh air? Iman el Deeb, the Egyptian beauty, revels in exploring the new and different. Reflected in her outgoing make-up styles, blues and navies feature heavily, creating a look that is original and innovative but also warm and homely.
Jotun's broad range of colors and both of these exciting new products mean that even if these four personalities don't describe your unique style, you will still be able to find the perfect palette for your own home. Take inspiration from your make-up looks and fashion choices to help discover your personality so that you can make sure that with Jotun's help "Your Home Reflects Your Character".
To check out more of their selection, go to the Jotun Facebook page or the Jotun website, or follow them on Instagram at @jotunegypt.