No matter how bad a day you've had, pancakes never fail to put a beaming smile on your face, which is why this month, Ovio is a must-visit for all. For the whole of August, Ovio are offering stacks of pancakes with different flavors, from cherry, to strawberry, to blueberry at all times of the day! As soon as we heard about this offer, we had to try it out for ourselves.
Enjoying the bustling atmosphere and upbeat music at the Maadi branch, we sat outside in the pleasant evening breeze. The friendly and attentive waiters took us through their wide range of smoothies and juices, recommending to us the detox cocktails to balance out the deliciously unhealthy pancakes we were about to indulge in. We selected the Lemon Ginger and the Green Yard. Both were full to the brim of fresh fruit and vegetables and were a perfect combination of natural sweetness and nutritious goodness.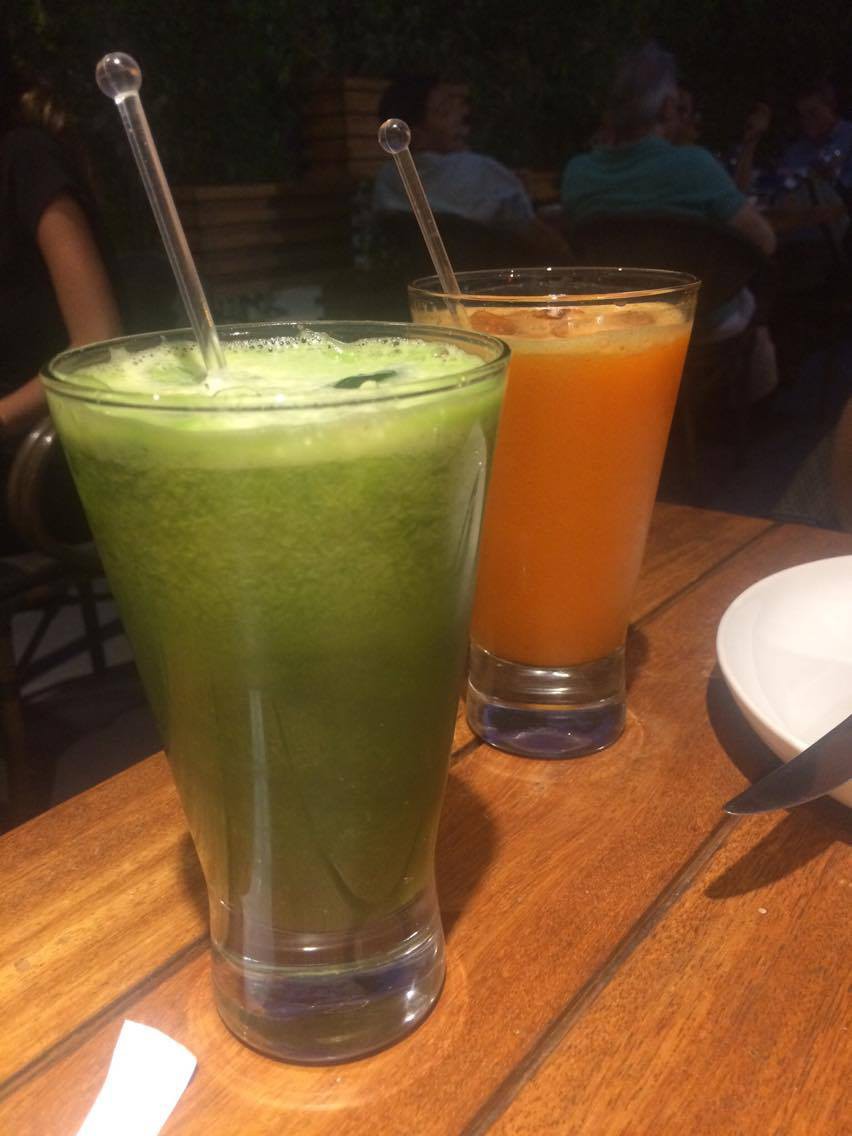 With our drinks finished, it was time for the main event: the pancakes! Each day of the month has a designated flavor, we were lucky enough to go on strawberry day. As they arrived at our table, we realized what true love felt like. We were expecting a simple stack of pancakes with strawberries; the massive white chocolate covered splendour that we received blew our expectations out of the water. The rich white chocolate sauce with milk chocolate drizzles drenched the pancake stack, perfectly complementing the slightly sharp strawberry coulee and lightly stewed strawberries. We couldn't get enough of the amazing strawberry flavor, asking for extra sauce as we gobbled down the light and fluffy pancakes. The pancake stack was topped with a dollop of whipped cream and a handful of nuts to add a little bit of crunch.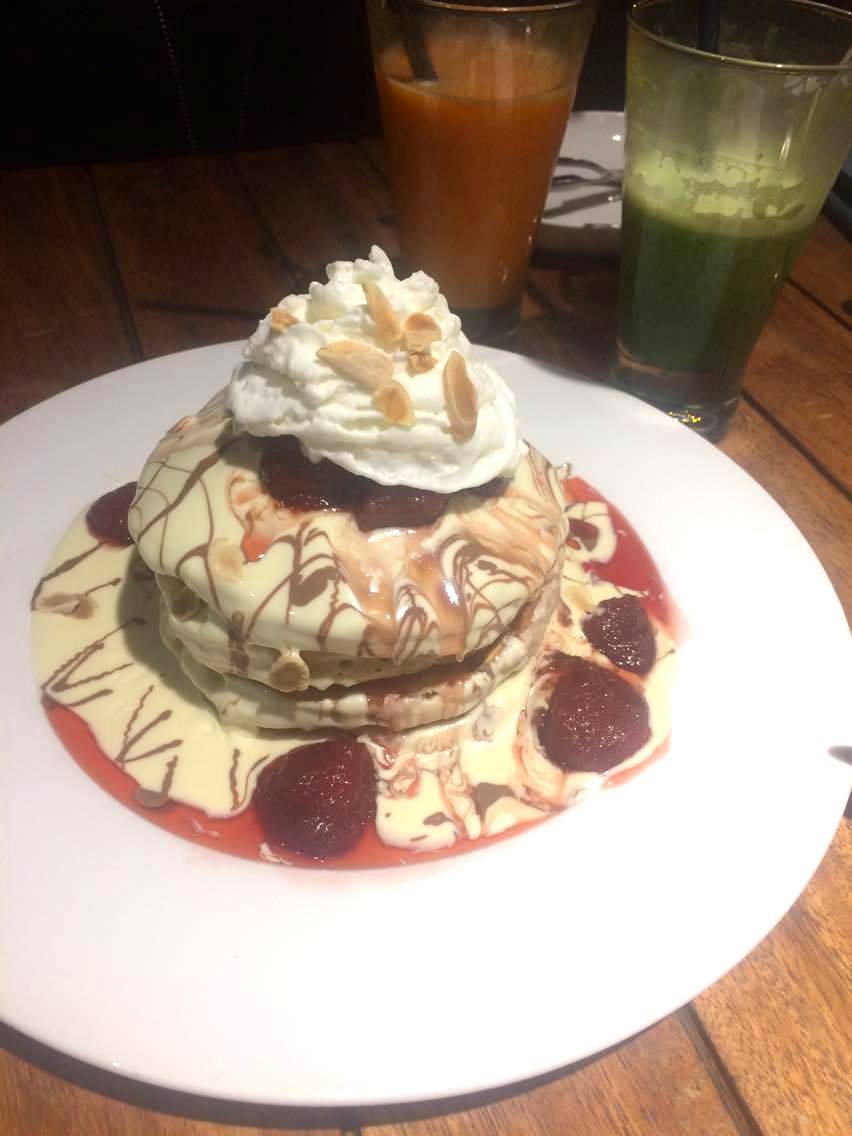 Each delightful bite left us feeling slightly more content about the world, a magic that only pancakes seem to achieve. The warm full feeling that you'll experience at the end will definitely have you coming back for multiple visits this month.
So whether you are craving pancakes for breakfast, lunch or dinner, prepare your stomach for a real treat, gather all of your pancake-loving friends and go indulge yourselves! Find out more at Ovio's Facebook page here, but remember this offer finishes at the end of August, so hurry!