Manal Rostom is someone who has achieved many firsts for Arab and Egyptian women, from being the first Hijabi woman to be featured in an international Nike campaign, to being the first Egyptian woman to run the Great Wall Marathon. Now she's setting her sights on being the first Egyptian woman to scale Mount Everest. We spoke to her about her incredible journey…
From one 'first' to another
Manal's story begins growing up in Kuwait, "I have always been active person, so it was natural for sports to be a big part of my life," she tells us. Despite her natural tendency towards sport, there were hurdles in her path, "I struggled growing up in international school, with no clear sense of identity, and it makes you scared to dream big." But as her journey shows, she has managed to combat these fears, competing in many triathlons and marathons, and in 2014 becoming the first hijabi woman to represent Nike on a global platform.
"We all grew up with brands like Nike all around us. But there were never any women that looked like us. One day I just spoke to a friend about it, and she said, why don't you just email them then and ask them why they don't have any Hijabi women represented. So I did. The lesson I learnt from that was if you don't ask, you will never know. I got an immediate response!! One week later they contacted me asking if I was free to do a photoshoot. So in November 2014, I was part of the Nike Middle East Campaign." Manal then became the first Arab woman to be invited to the Nike HQ in Oregon USA for the Nike+ Training Club Summit, "I was so confused; I thought it must be a mistake that I was invited! Honestly it was so amazing and I was so lucky."
Another incredible feat was becoming the first Egyptian woman to complete the Great Wall Marathon, "for me, the Great Wall Marathon was very emotional, running over the finish line holding an Egyptian flag. I really felt that I was making the country proud. There are so many others, representing and doing a good job, but during that race, I had the epiphany, I wanted to represent Egypt and be the first."
Incredibly, all of these accomplishments Manal Rostom (Pharm.D) achieved whilst balancing working full-time as a pharmacist. She tells us, "I saw so many people that managed to balance a passion for fitness with having prominent roles in business, So I knew I could do it too."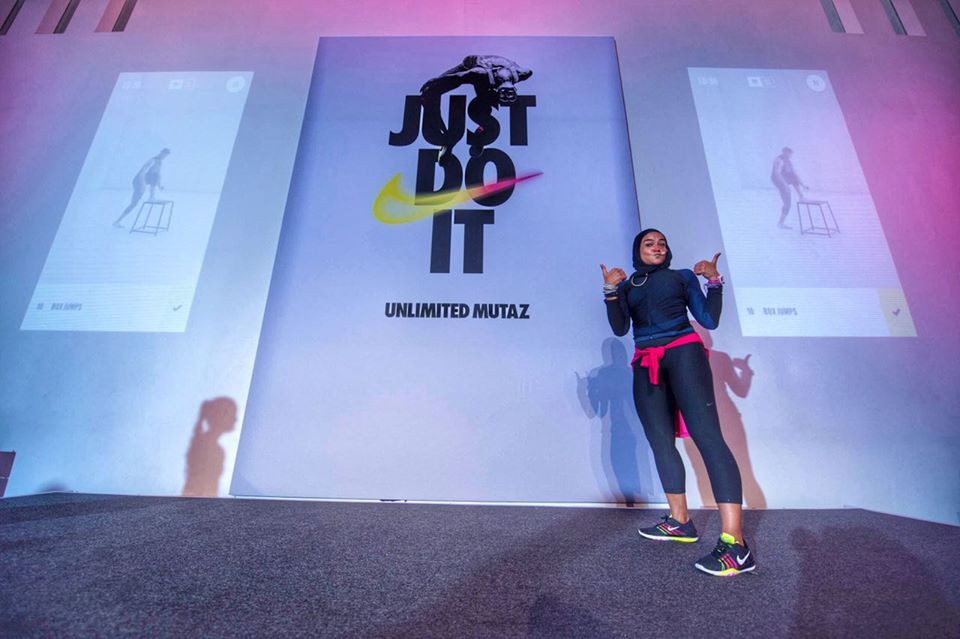 Climbing every Mountain
Being an incredible marathon runner and fitness trainer is amazing all by itself, however in 2012 Manal began to push the bar even higher, setting her sights on mountain peaks. But what encouraged her to try mountaineering? "It was something that I had wanted to try for years. In 2007, the first Egyptian man, Omar Samra, completed his climb of Mt Everest, and that was a driving force for me."
However, according to Manal, it took a little while to get her father on board. "My father definitely supports me and believes in me more than I do myself, but he was very scared of the risks involved with mountaineering so he told me to forget about it. It took me five years to convince him that it was something I should try."
The trigger for pushing her to begin mountaineering was seemingly a sign handed to her on January 1st 2012, "I was doing my annual 'resolution' run, and a woman handed me a piece of paper about Mount Kilimanjaro; it was just a sign. So I decided I was going to do it."
Since conquering Mt Kili -the tallest mountain in Africa, Manal has climbed several other mountains, including Mt Elbrus in Russia -the tallest mountain in Europe, becoming the first Egyptian hijabi woman to do so!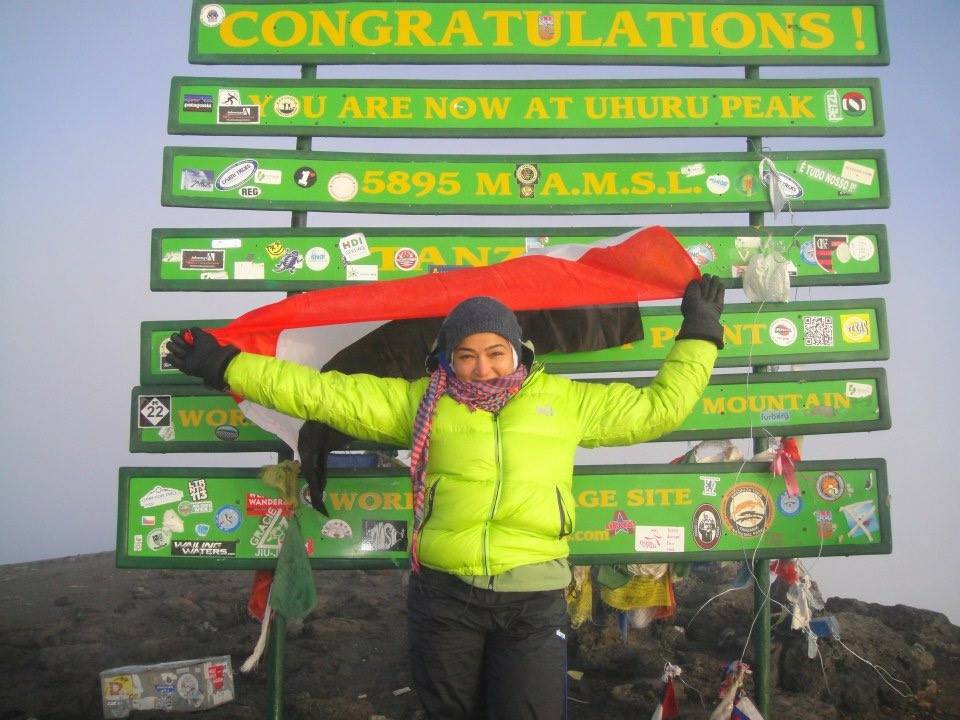 To Everest and Beyond
Not content with scaling the highest mountains in Africa and Europe, Manal has fixed her focus on the ultimate mountaineering prize: Mt Everest. But how did her love affair with the glorious but deadly natural wonder begin?
"I was balancing my fitness programme with a full-time pharmacy job for 9 years until June 2016 when I was made redundant. It felt to me as though I was going through a divorce, I had defined myself by my job. I was initially looking for more jobs in pharma in Dubai, but I was really unlucky with this," Manal reveals.
But according to Manal, this big shock opened up new possibilities, "I was offered a fantastic opportunity to be sponsored by the Egyptian Travel Company. With them I was able to lead an expedition to the Mt Everest Base Camp in September of 2016. When I did that, something happened in my heart, I knew that I wanted to be the first Egyptian woman to climb Mt Everest."
As expected, before even beginning to climb, the journey to Everest is difficult and full of hurdles but none of that has dispelled Manal's raw passion and drive. "I have a lot of tough expeditions in store before Everest to prepare. I will be aiming to climb Mount Aconcagua (6,961m) , the tallest mountain in South America, in a few weeks. If it goes well I should be ready to do Everest in April of this year. Aconcagua will be hard though, a lot of training is required and it will really push me out of my comfort zone."
With the help of Chevrolet Global and their Find New Roads project, Manal has been receiving some support in her preparations. "They were looking for an athlete with a big dream that they could sponsor. I told them about the Mt Everest plan, at first they thought it was a bit far-fetched, but once they found that I was serious and committed they got on board," Manal says. However she is still in search of an organisation to sponsor the climb itself.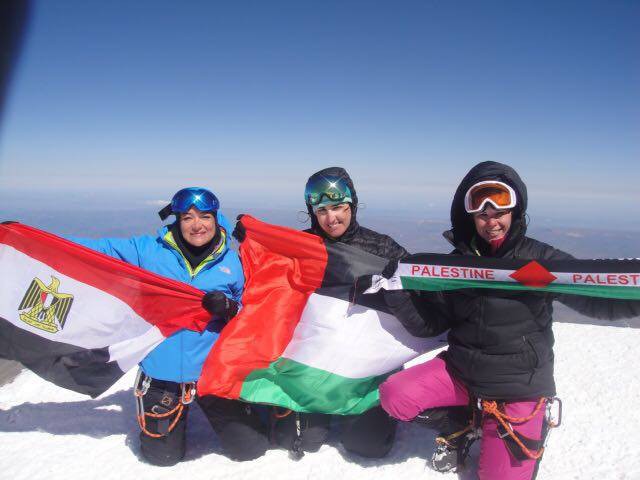 Hijabi and Proud
In addition to her Arab roots, one thing that makes Manal visibly stand out from other athletes and mountaineers is the fact that no matter what the weather conditions and regardless of the intensity of the physical exercise, Manal wears her veil. "My parents aren't super conservative, in fact my Dad is against wearing the veil, but at the age of 19, I was in a near-death accident, when I survived, I decided I would do whatever I can to thank god, and that meant wearing the veil."
As with any big personal decision, Manal has not always found her path easy, she reveals, "I have worn the hijab from the age of 21 to 37, and of course I have struggled at times. It is crazy that in Egypt and other Arab countries, I am not allowed in clubs or to sit and chill in certain places. It is more than just a piece of cloth, there are elements of sacrifice. Competing whilst covered can be very difficult. The Great Wall Marathon was so hot, and I was fully covered."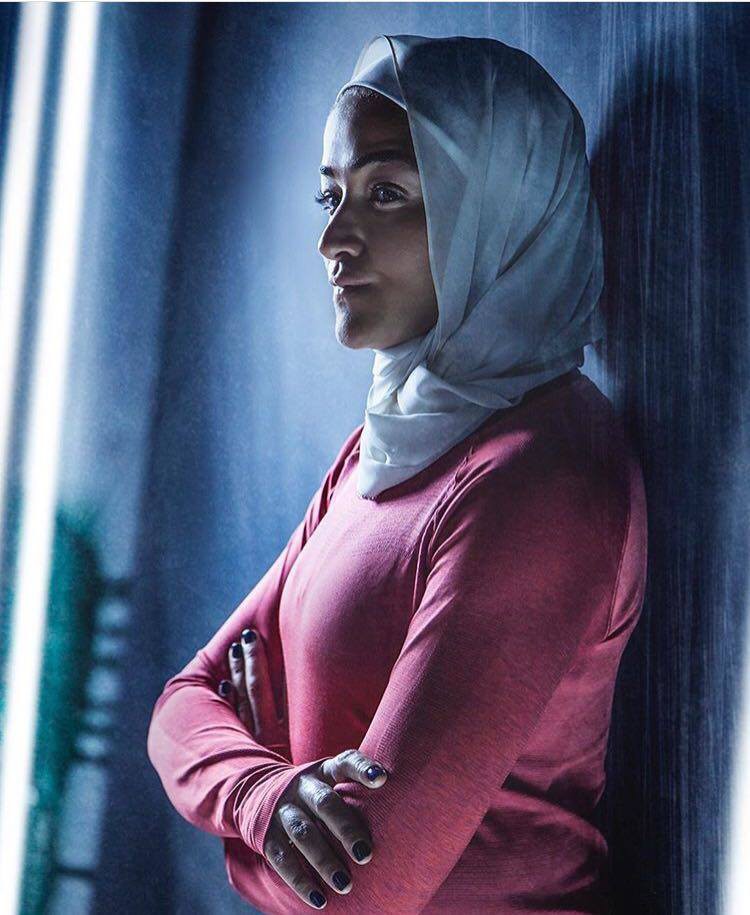 Manal's support for Hijabi women goes far beyond her own personal experiences, with her Facebook Group Surviving Hijab, demonstrating her passion for supporting other women in their journeys. "In 2014 I randomly started the Facebook Group, Surviving Hijab, initially just for friends. But the group just exploded, after two weeks there are 40,000 members on the group, now there are 400,000. The creation and success of this group was a big part of my personal journey."
Breaking Society's Barriers
Every time Manal gets out of bed and puts on her climbing gear, she doesn't do it just for herself, but for all of us. "With my passion for mountain climbing, I want to change the image of Muslim and Arab women around the world. I had always experienced stereotyping and comments, people really underestimating me. But we need to break free from all of this. So I wanted to provide a role model for other Arab women to challenge all of this," Manal tells us.
At her core is a passion for the empowerment of young Arab women and she explains, "when 11-12 year olds reach out to me asking for advice or telling me that I inspire them, it really makes me believe. We grew up with certain perceptions that Arab women are fat and lazy and oppressed, repressed. I wanted to be an example for young women who struggle with who they can be and what they can achieve. I want to open the doors and help them to dream big."
Egypt's Own Mountain to Climb
When asked what needs to happen in Egyptian society to create a positive environment for women to excel, Manal had a lot to say. "Women shouldn't be scared of other women, they should be willing to recognise and embrace other women's achievements. And Egypt should be willing to invest in their talent, especially in women who are doing epic things. Even though I carry the Egyptian flag proudly they don't invest in people like me."
From her experience, "the Egyptian media really don't take us seriously. It is an uphill struggle, I would reach out to them, but they weren't interested in my story. They only started caring when they see how many Instagram followers I have.  Global companies on the other hand are far more willing to help."
Ending on a powerful note, Manal explains, "we need to have the skills of more people being recognised. Because recognition isn't just about the individual it's about the legacy. So me being recognised is obviously good, but the impact that I have on the younger generations is so important. It is these kinds of legacies that we as a country should work towards. I mean, if you aren't making something better, why are you here?
As to where she hopes to go after conquering Everest, "as with any mountaineer, my dream is to complete the 7 summits (reaching the summits of the highest mountain on each of the seven continents). I have already done Kilimanjaro and Elbus, with South America's Aconcagua soon. I am hoping to finish all 7."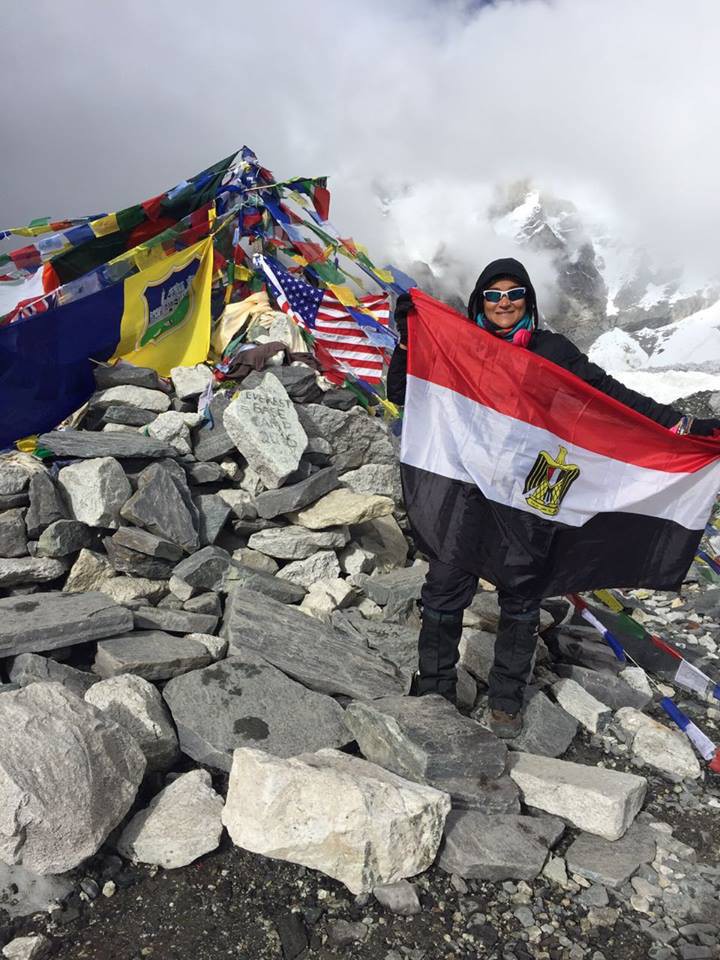 Follow her incredible story on Instagram and Twitter @manirostom.