Are you a huge F.R.I.E.N.D.S fan?!
Pack your bag and hit the road to Port-Fouad! It's about time you get to live the real Central Perk experience.
Walking to the coffee shop, my brain went on full F.R.I.E.N.D.S mode; singing along the lines:
So no one told you life was gonna be this way, 
Your job's a joke, you're broke, your love life's D.O.A.
It's like you're always stuck in second gear, 
When it hasn't been your day, your week, your month, or even your year, but
I'll be there for you
(When the rain starts to pour)
I'll be there for you
(Like I've been there before)
I'll be there for you
('Cause you're there for me too)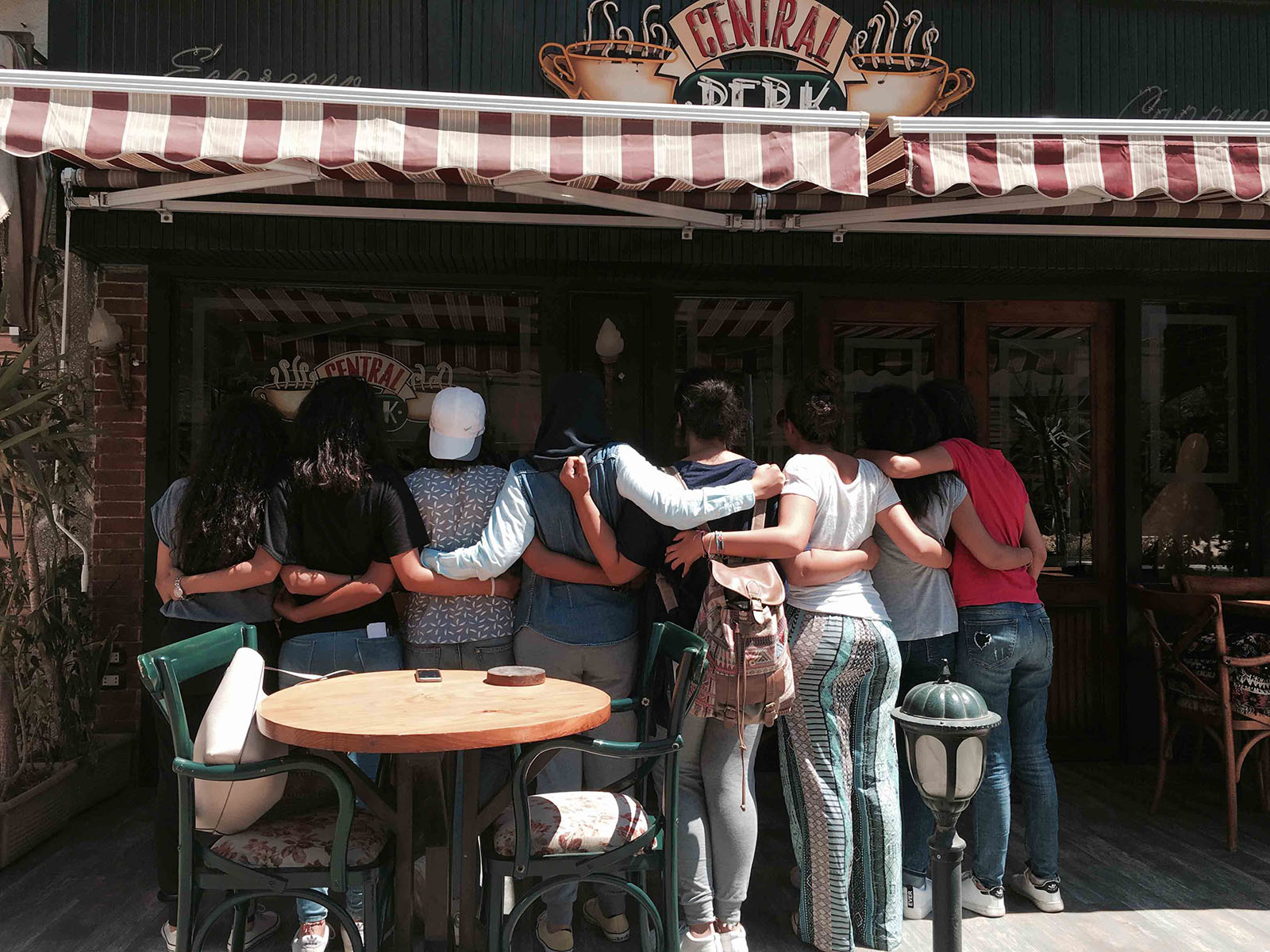 I'm not going to talk about the squealing, the fangirling and the cheer-loud-excitement of walking into the place. But I'm going to tell you 10 reasons why you should definitely put that place on your bucket-list:
The orange couch
You know the one on which all six of them sit, eat, sing, laugh and cry during 90% of the episodes? Yep! That's the one, AND IT IS THERE!
Gunther is by the door
Well, a mannequin of him at least and it's right there welcoming you in.
Friends episodes are always running
While you're there, you can sit for as long as you want and enjoy a good laugh while re-watching your favorite F.R.I.E.N.D.S. episodes.
The to-die-for coffee
I'm a dedicated coffee addict and I'm telling you I fell in love with their American coffee! It's the kind of cup you need to make you feel that all is still good with the world.
Phoebe's guitar
Well, it's on the WALL. And I dare you if you don't start singing Smelly Cat by simply looking at it.
Funny pictures on every wall
Inside you'll be surrounded by your favorite scenes, the ones that I'm sure made us all hold our tummies from laughing so hard.
The cozy feels
Inside, it will feel just like your living room at home; where you're comfortable enough to sleep on the couch and jump on the chair; with excitement of course.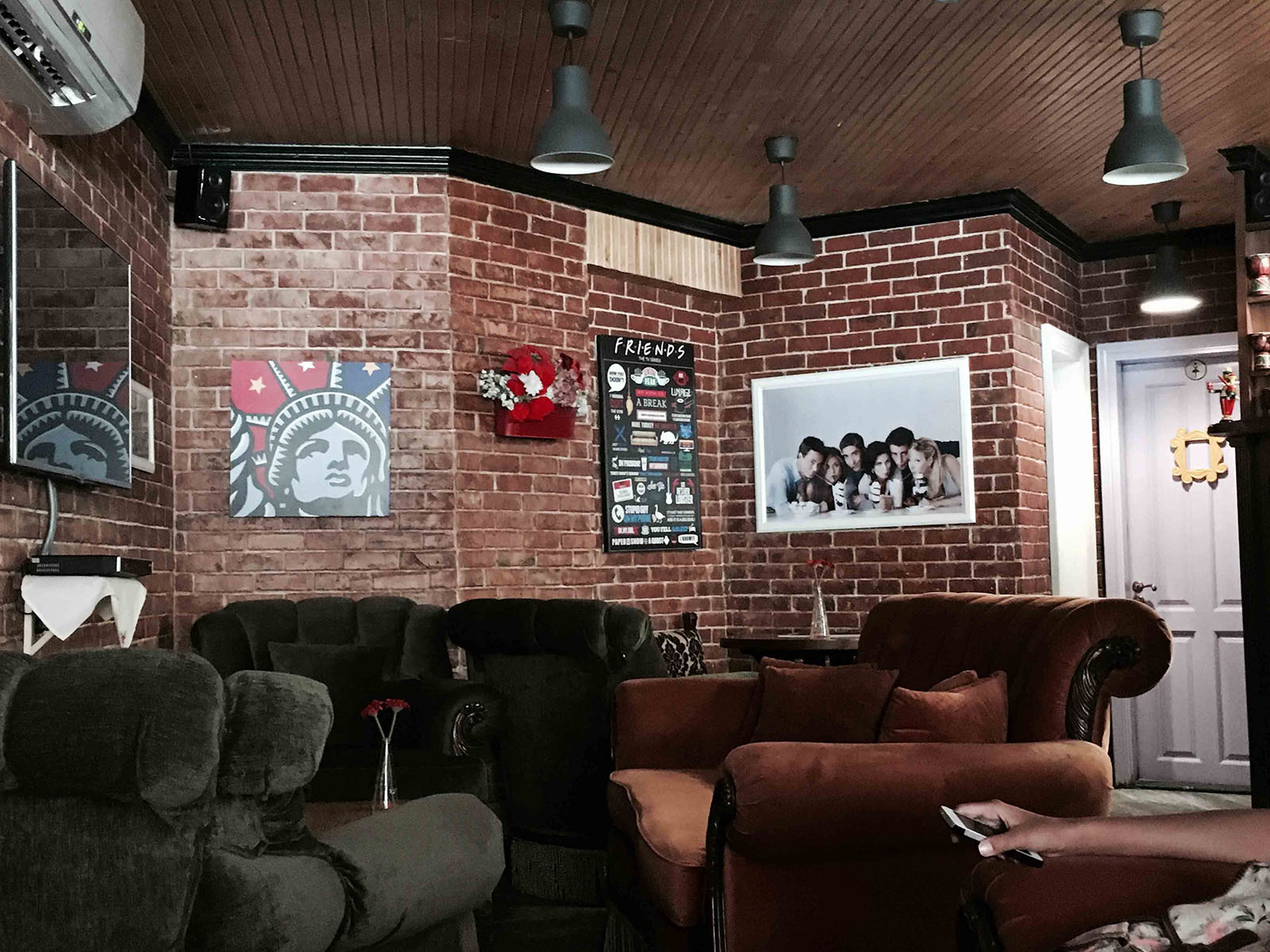 Extremely welcoming owners
Their patience with us running around snapping pictures of everything was truly admirable and they honestly made me feel at home. Thank you guys!
The purple door
It's right there in front of you once you walk in and trust me you'll go NUTS over it.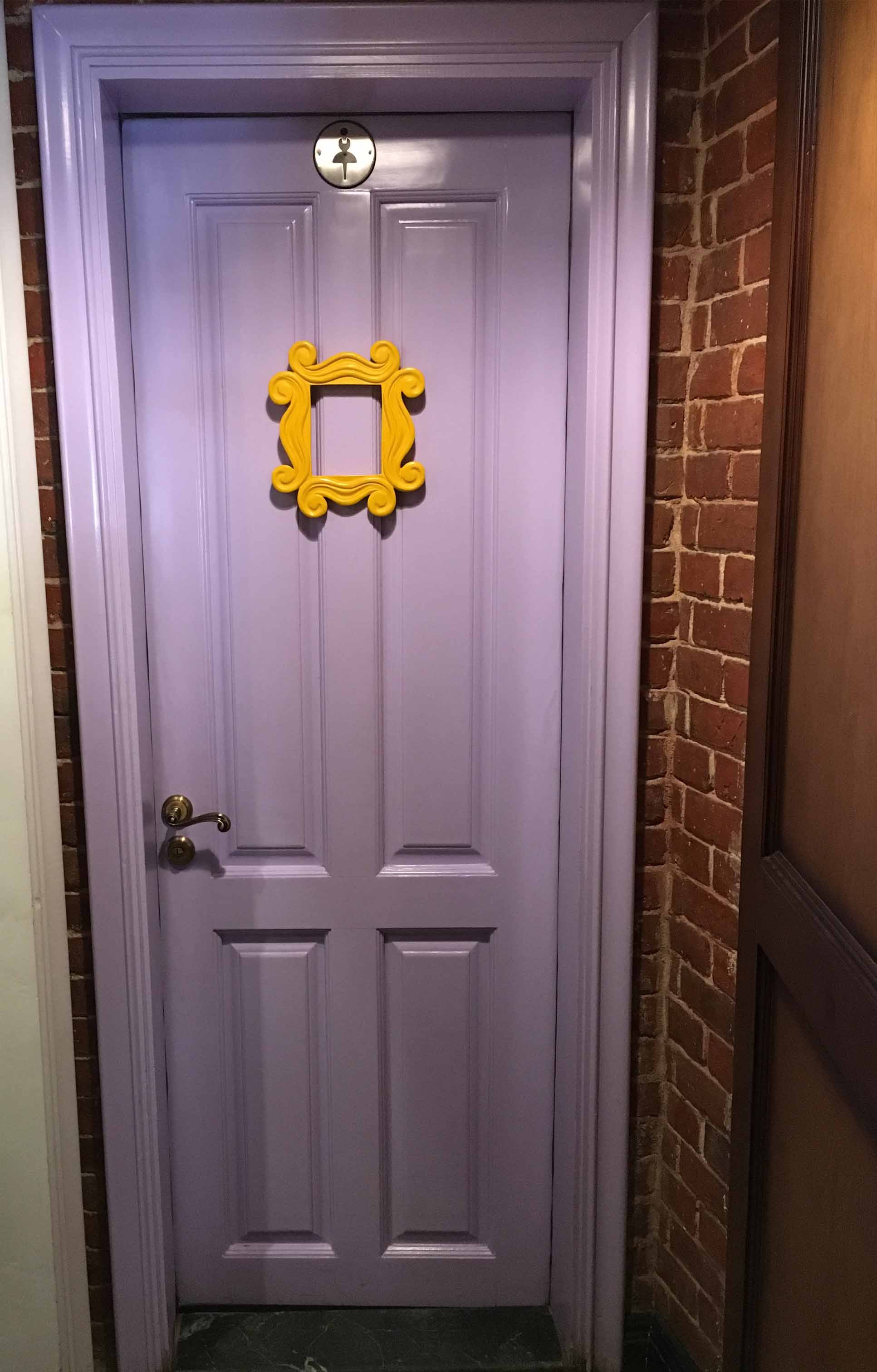 The delicious food
If you happen to actually go, you MUST try the cinnamon rolls. Believe me, they are worth the trip.