Differently-abled children and their families have many adversities to face, from the appalling lack of support structures to the widespread misconceptions. Rola Moemen, mother of four-year-old Tala, experiences these first hand and has decided that enough is enough, starting a blog and Facebook page to provide what society has failed to.
At the age of four months, Tala's parents found out that she has an extremely rare developmental condition. Being only the seventh person in the world to be diagnosed with it, Rola and her husband felt very much in the dark. Rola explains to us the profound impact of raising a challenged child; "In the beginning we felt very angry and guilty. This started to change as time passed and we discovered what a happy, generous and friendly child she is. She had the 'Tala Effect' on us, teaching me to be more patient and take each day as it comes. My husband and I have definitely become more flexible as a result".
Of course the experience of raising a kid with severe developmental delays has significant hardships, many of these are exacerbated by the lack of support in Egypt. Rola reveals, "Finding good quality therapy in Egypt is difficult. Once you do find a place, they only offer one type of therapy so you have to go to several different places. The first two years of Tala's life were spent going from therapy center to center. Accessibility is very poor and things like playparks with specialized equipment just don't exist". As Rola explains, it is not just the differently-abled child that struggles, "There are no support groups available for parents to discuss their experiences. Information books and books of activities to do with challenged children exist abroad but aren't available here", she tells us.
"People in Egypt hide their differently-abled kids out of shame."
These issues are all made worse by the prejudice that is common here. For Rola, this has been a source of frustration, "My generation were taught that differently-abled children were crazy, mentally retarded, even dangerous. We have this idea that they are useless people. I don't blame individuals for how they think because it was what society taught them". According to her, this has affected how parents treat their own challenged children, "People in Egypt hide their differently-abled kids out of shame. You rarely ever see differently-abled children out in the streets or in the cinema, parents send them abroad to boarding schools and never mention them".
It was these harsh misconceptions that drove Rola to start her blog and Facebook page. She shares with us the story, "I wanted Tala to go to nursery because being around children is so essential for her development. So I called a place and they said that they couldn't take Tala because at that point she couldn't walk. I would have been fine if it was because they didn't have the facilities, but the woman added that the other kids will ask why Tala wasn't walking and why is she different and they couldn't have that. That pissed me off, I wanted to do something about these views", Rola passionately tells us.
"I wanted to make these videos to help parents who are frustrated and have nowhere to turn."
Through starting the blog and Facebook page, 'Mother of a challenged kid', Rola has been providing a much-needed platform for parents of challenged children. It is proving a big success! "I receive more messages than expected, with parents reaching out about their kids. Although they often ask for me to share their stories anonymously, because they don't want their families or husbands to know that they were talking about their child, they are still trying and are encouraged". Using ideas from books and videos from abroad, Rola has been compiling articles and creating videos full of advice and tips, "I wanted to make these videos to help parents who are frustrated and have nowhere to turn. As other people don't understand what we are going through so often can't give useful advice", she tells.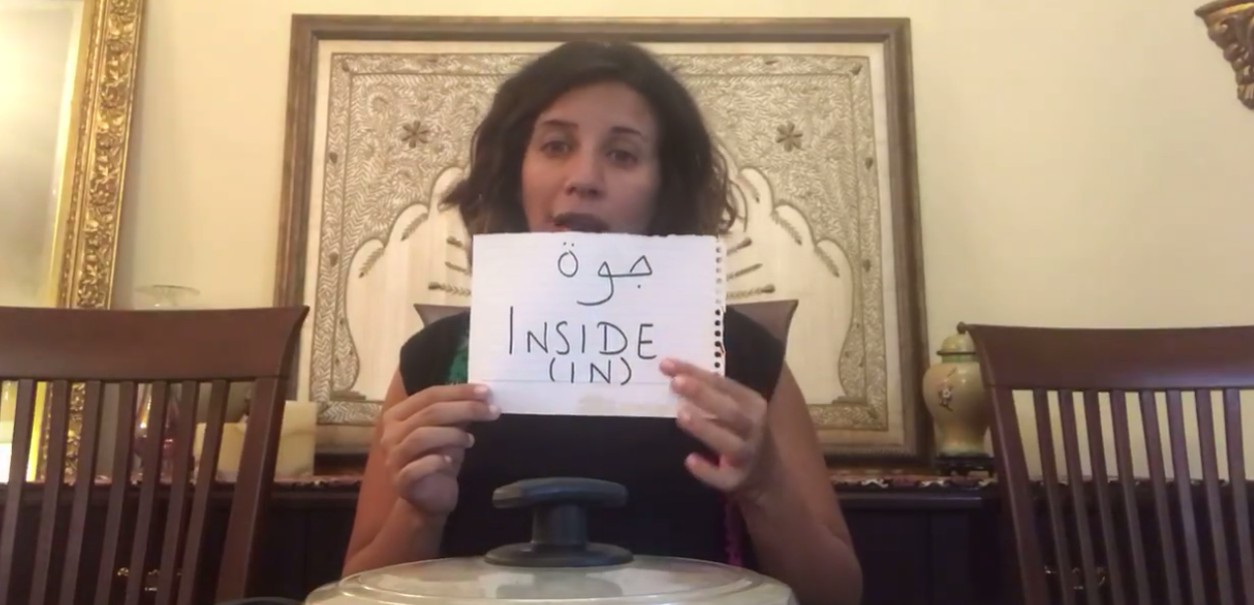 Her page also aims to tackle the public's misconceptions, sharing inspirational stories that shatter stereotypes as well as providing practical tips on how to interact with challenged children and their parents. "I want to educate them and show them about the realities of raising challenged children. Many people have told me that they have learnt a lot from my page and completely changed their perspectives".
Whilst Rola is providing this incredible platform, we as a society also need to step up to give these children a life they deserve, with two important priorities. "Inclusion is the most important thing, we shouldn't have them separated from society. We need movies with differently-abled children and nurseries that can accommodate them. Children should grow up alongside challenged kids so that it is seen as normal and okay. Challenged people can contribute so much to society, but we aren't willing to put in the effort to facilitate that", Rola advises.
The second priority is changing our understanding of the father's role, "Whenever a child is sick, people look at the mother and assume the mother will take care of everything. But the role of the father is very important. The mother needs all the support from the husband, the presence of the father in the child's life will make a lot of difference".
We really recommend following Rola Moemen both if you are a parent of a challenged child or not, so find the Facebook page here and the blog here.