The beautiful images of carefree romance and innocent love at first sight next to a shimmering Red Sea has made everyone fall in love again thanks to Abu's new song, '3 Daqat', featuring Yusra! The catchy melody and lyrics that everyone has been singing along to since the song premiered at the El Gouna Film Festival are now accompanied by a music video that we just can't stop watching. We met with the incredible Abu and the one and only Yusra to find out about the magic behind this success.
Although it is clear that romantic love is the central theme of 3 Daqat, Abu tells us that it was his love of the sea that was the true inspiration, "The song was written by the sea. The melody was written by the sea when I was sailing from Hurghada to Marsa Alam. My parents come from a city by the sea so I have always had a special connection with the sea". This powerful aqua energy is also something that resonates with Yusra, she tells us, "The sea is very inspiring, it gives you a lot of different feelings; love, freedom, cleansing".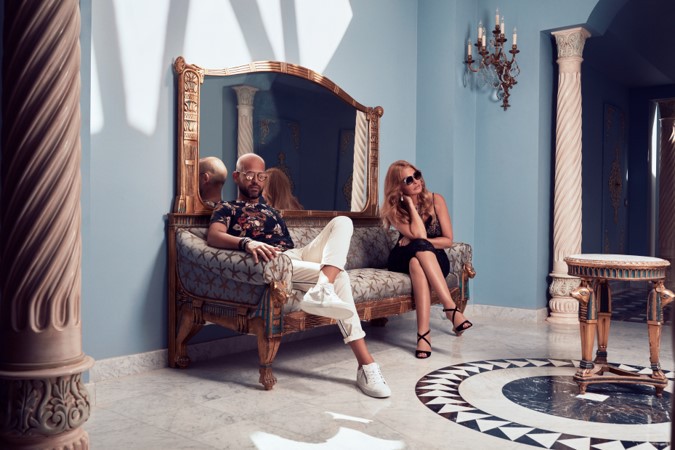 "I wanted to bring the beauty of romance back to the music scene." – Abu
There are hundreds of songs released every month about love, but for some reason 3 Daqat has been special. Abu explains why this might be, "It was about the love given by every single one of the people that contributed. It was all coincidence, magic, human connection, divine intervention". According to Yusra the way this song viewed love was different, "Songs recently are mainly about breaking up, or you made me hurt. It has been a long time since you really felt happy when you really love someone and you have this kind of energy when you hear a love song. This makes everyone fall in love", she comments. Abu agrees, "I wanted to bring the beauty of romance back to the music scene". Yusra's hit song from years ago, 'Heb Khali Nas Tihib', despite also being about love was incredibly different in style and message, "The topic of love can go into different ways. When I made the previous song, I did it for the whole world, because I felt that they were far away from love. This time, it was a different feeling, it was very personal," she says.
"Love is love regardless of the backgrounds or the generation." – Abu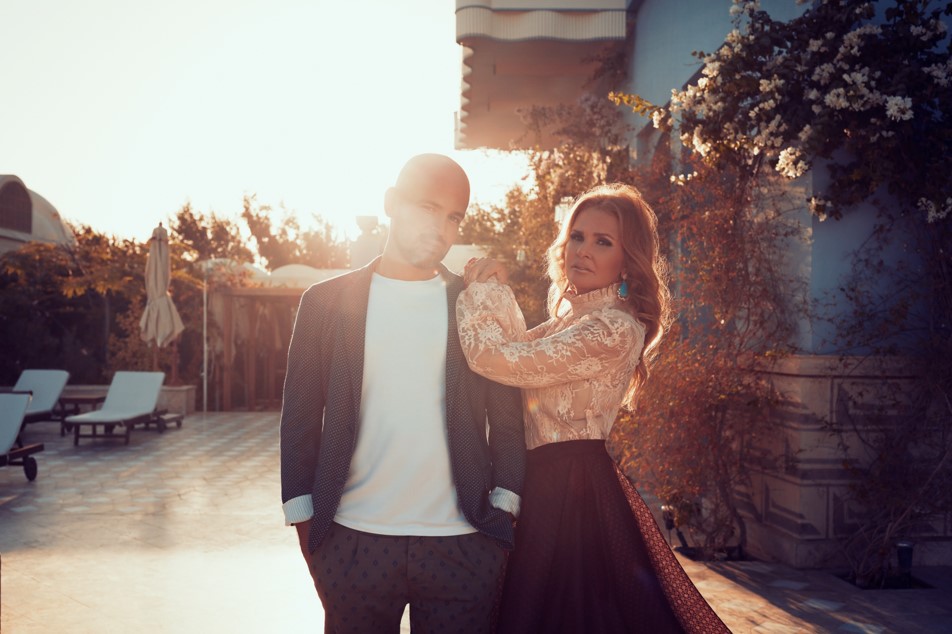 Full to the brim with Egypt's most beloved stars such as Shereen Reda, Ahmed Malek and Jamila Awad, the video for 3 Daqat didn't just feature young love, but many different generations. For Abu this was something important, he explains, "Love is love regardless of the backgrounds or the generation". Yusra adds, "Any age can know how to appreciate love in life. In each and every stage it is different." When asked which of the couples in the video they thought would work best in real life, after a laugh they both decided, "Ahmed Malek and Jamila Awad", with Yusra declaring, "The way Malek expressed himself was just beautiful".
"The perfect love story is never there, you make it perfect, or you don't. It is always in your hands." – Yusra
So what does a perfect love story entail? Yusra tells us, "the perfect love story is never there, you make it perfect, or you don't. It is always in your hands. But it needs passion, happiness and honesty".
That nostalgic and heart-warming mood that the 3 Daqat video captures so well, Abu sees as being a lot to do with the women involved, he tells us, "Men are the basic versions of human beings. The woman's energy is all about empathy, understanding, romance. Having a female director, Mariam Abou-Ouf, really added a lot to the idea of love".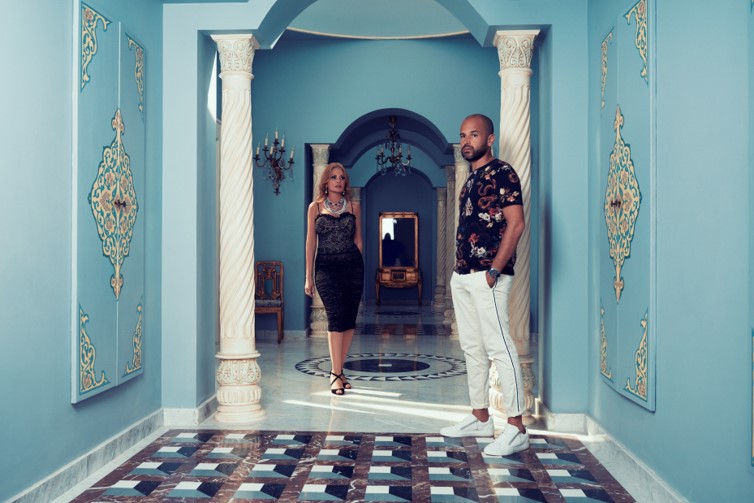 With the success of the video, Abu reveals that he thought beforehand that it would be a hit, "but I didn't think it would be the hit of hits". Yusra on the other hand wasn't thinking of the outcome, she tells us, "It was sincere, no one had calculations in doing this so when it took off the way that it did, I never expected that!". A huge reason for 3 Daqat's success has been social media, with everyone sharing and commenting like crazy. So we asked Yusra, known for her avoidance of social media, about what she thinks of this, "This experience for me, made me change my mind about social media. Because for me, social media is an invasion, when used in the wrong way. But if you are doing something nice and it goes viral, it has a different feeling, it opens different dimensions", she admits.
Although the weather is getting cooler and summer has drawn to a close, anytime you need you need a heart-warming taste of the summer love, watching this video is a must! Check it out below.
Photoshoot Credits:
A Carousel Production
Fashion Director: GehadAbdalla
Fashion Coordinator: Omar Fadda
Photographer: BatoolAl Daawi
Gaffers: Kamal Tarek | Mohamed safwat
MUA: SherifHelaly
Hair Stylist: TahaAbdEl Wahab
Wardrobe: Maison69 Store | Kojakstudio| Baraka
Optics Jewellery: DimaJewellery
Shot on location La MaisonBleue, El Gouna