Nope. It definitely isn't always rainbows and butterflies. That was my first reality check when I started working as a wedding planner. Actually, the first reality check that hit me was in the basics; where is the "Hesham Abbas" entrance guys?! Mmm, we don't use that anymore. Okay, so where is the Swords Show?! Or the ballerinas at least! I guess I should have been fired for asking those questions. But the real hit was the "no kosha anymore" trend. It was like admitting to a 5 year old kid that tooth fairies don't exist. Like seriously people, when did you compromise your kosha for an LED screen? Eventually, I had to deal with those facts. And that was only the start…
I thought – as any girl would – that it was only rainbows and butterflies. That it was all about the white dresses, the lovely brides and the dazzling flowers. Until I hit the "behind the scenes" wall.
"That was lesson number 1; be patient with the bride till the end."
And here we go; the first meeting with the client. You meet your very first client, and you start creating this special bond with the bride. The meeting starts out nicely, but then "this won't take a long time" turns into "OMG this is taking a very LOOOONG time." But it's fine as long as you're passionate about it. And that was lesson number 1; be patient with the bride until the end. She is already panicking on the inside. She could be panicking about how her mother, sister, aunt, mother-in-law and her groom's sister have started being extremely picky about every single chandelier, vase and show plate (despite the fact that these plates are only used under the dining plate for the first 5 minutes of the wedding).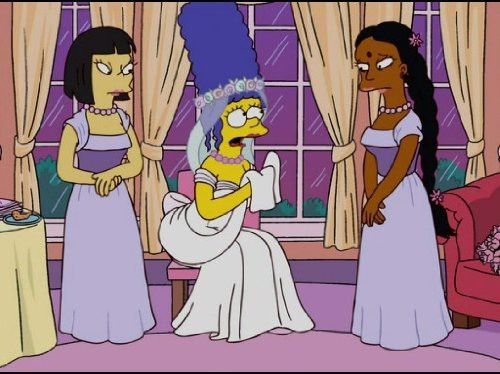 But after a very long meeting with them involving you in their personal fights, a sound in the back of your head says "ask them about their budget for decorations". So, with no further introductions, and a big smile on your face, you hit them with the question: "So what's your wedding budget?" The anticipation starts, the awkward silence grows, the air in the room is filled with tension. Like seriously guys, did you think I was doing it for love? Or for a bigger purpose maybe? But eventually, you have to push them hard to know what they can afford and what they can't because after all, you still want to do the wedding. So, they finally sit straight, robotic voice on, and they hit you with a budget not even close to giving them what they actually want!
"How can you continue the meeting, when every word coming from your mouth breaks the bride's heart?!"
You start feeling some numbness in your arm, shortness in your breath and a crack starts appearing at your mouth, but nooo noo you have to man up! You can't have a heart attack at the meeting. But how can you continue the meeting, when every word coming from your mouth breaks the bride's heart?! How the things she wanted the most are way out of their budget, or how the groom- if he is still there- suddenly seems helpless , thinking that he can compromise even the toilet "perhaps go for a back to nature theme" to get his bride what she wants. The smiley faces disappear and they start looking at you as if you are a murderer, Sweeney Todd in person handling the meeting. But eventually, all of this passes.
Months pass and suddenly their big day is here. That day, they look at you differently, like you are their fairy godmother. You did what they have always dreamed of. You go up to the bride's room and hand her the bouquet, and she hugs you with so much appreciation. But this isn't how it ends. You are too attached that you want to wait for her entrance, for her first dance, and tears start to well up in your eyes, like she is your very own sister or best friend. And the best part is, when she starts looking for you in the crowds for a final look of comfort and gives you a gesture of appreciation. And by the end of the day, you realize why you love your job so much, why it's all worth it.
You gather your stuff, shake off the happy tears, and start preparing for the unexpected surprises, the out of hand circumstances, the cancelled weddings, and how to deal with the non-human side of the brides. Basically, you start preparing for the more thrilling "behind the scenes" side of meetings from a wedding planner's perspective.
Noura Nagy is a former Interior Designer turned Wedding Planner Assistant. To find her on Facebook, click here.