Featured Image by Ehab Zakaria
No one can deny the positive impact one gets from having a pet. The unconditional love given to you by your pet turns them into another family member. Our love for our small, furry family members might seem strange to some. And the following people have done things others might find… strange.
"I want to treat him like a human", Yara Goubran
Treats her Dog like a Human: Yara Goubran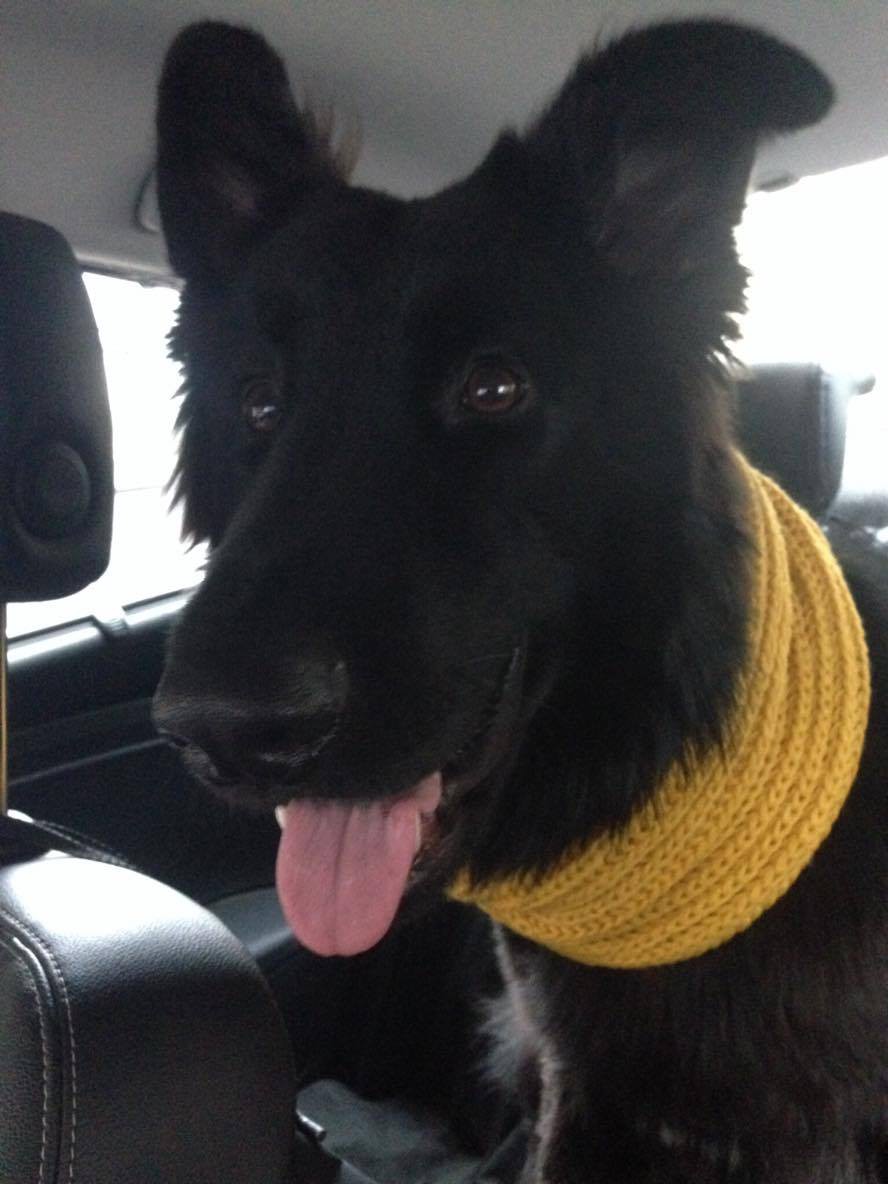 We all say we treat our pets like family members, but when actress Yara Goubran says it, she really means it. Little Atlas took over her red scarf once so he would look extra dapper. She even got him a tuxedo collar for more special occasions. Not only this, but he also goes to daycare where he gets to play, be taken care of and learn to be a good boy, "I want to treat him like a human", she says.
Slept in Shifts to Keep his Cats Company: Sherif Adel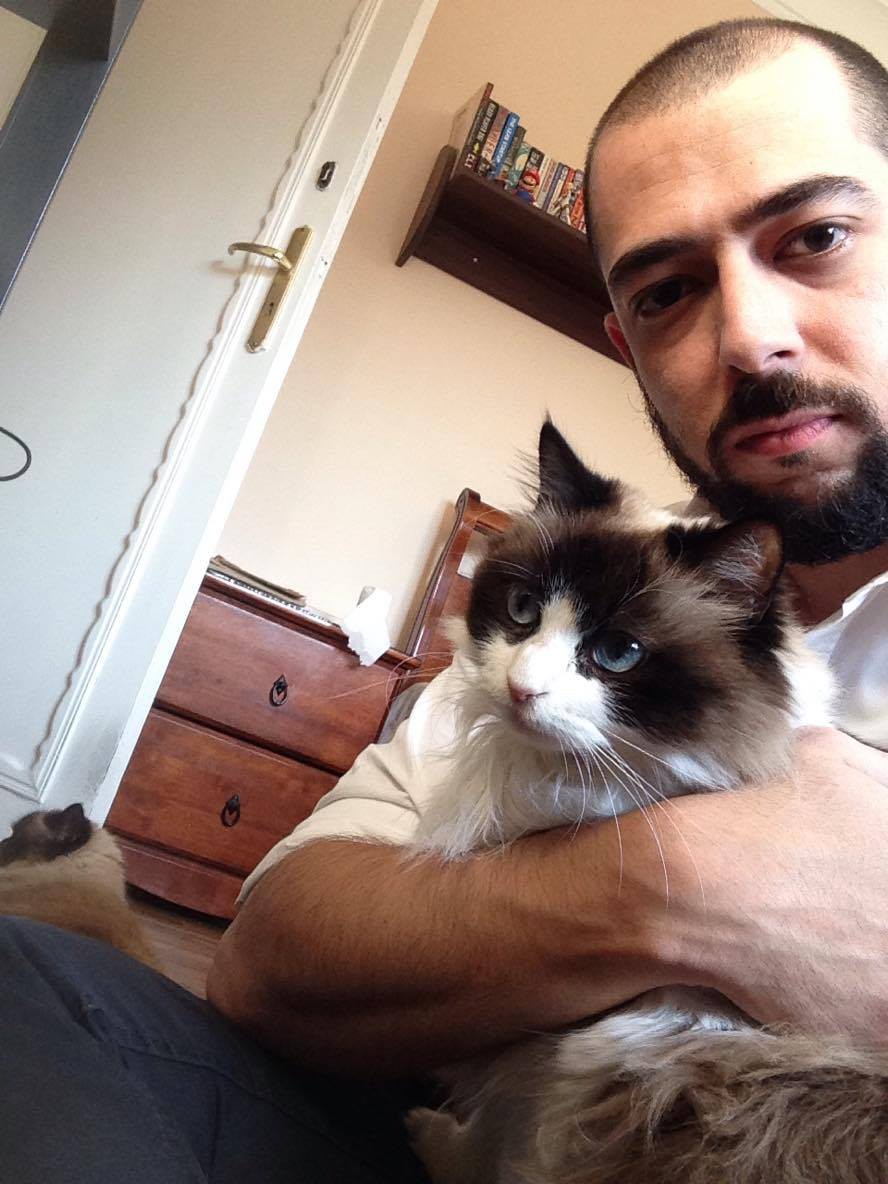 Comic artist Sherif Adel has two gorgeous cats, Leela and Sushi. He's had Sushi for longer, and when Leela first came, Sushi was terrified of her. Although they're friends now, Sushi used to hit Leela. So Sherif resorted to keep the arch enemies separated in different sides of the house. When Sherif's family traveled and he was left alone with the cats, he had to make sure they were both loved equally, "I slept half the night at each part of the house so they both wouldn't be lonely", he says.
"I'm honored to be owned by all 5 of them", Mary Ghabrial
Admits the Cats are the Bosses of their Household: Mary Ghabrial and Timur Reda
Tattoo artists Timur and Mary have not one, not two, but five cats. That's not counting the stray cat they've been feeding for two years! They love their cats immensely and get very protective of them. If any of them is so much as called ugly, there will be blood, "I'm honored to be owned by all 5 of them", Mary says. The beautiful stray Mary and Timur have been caring for gave birth to lovely kittens. Please contact them if you're interested to adopt!
Birthday Party, Every Year: Maha El Abbasy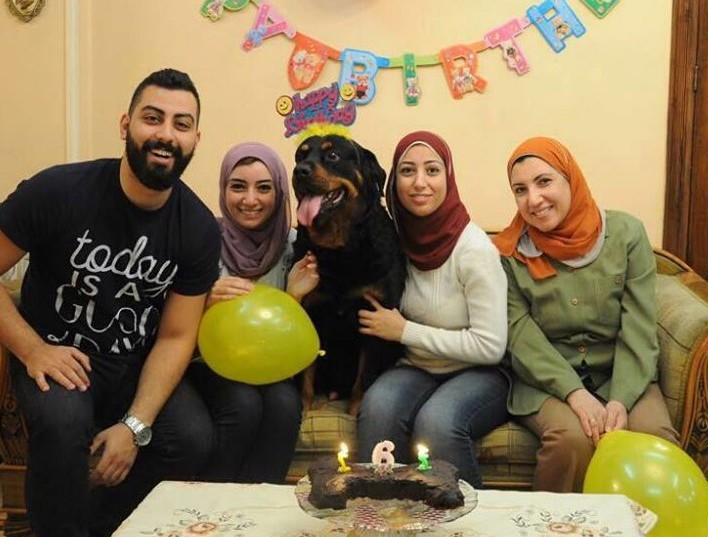 Caesar is the entire family's pride and joy. Every year, they throw him a birthday party, full with decorations, balloons, party hats and a special doggy cake made up of his favorite food all for Caesar, "the past six years of my life have been the best years of my life because Caesar added flavor to them", she tells.
Treats her Dog like the Princess she is: Heba El Begawi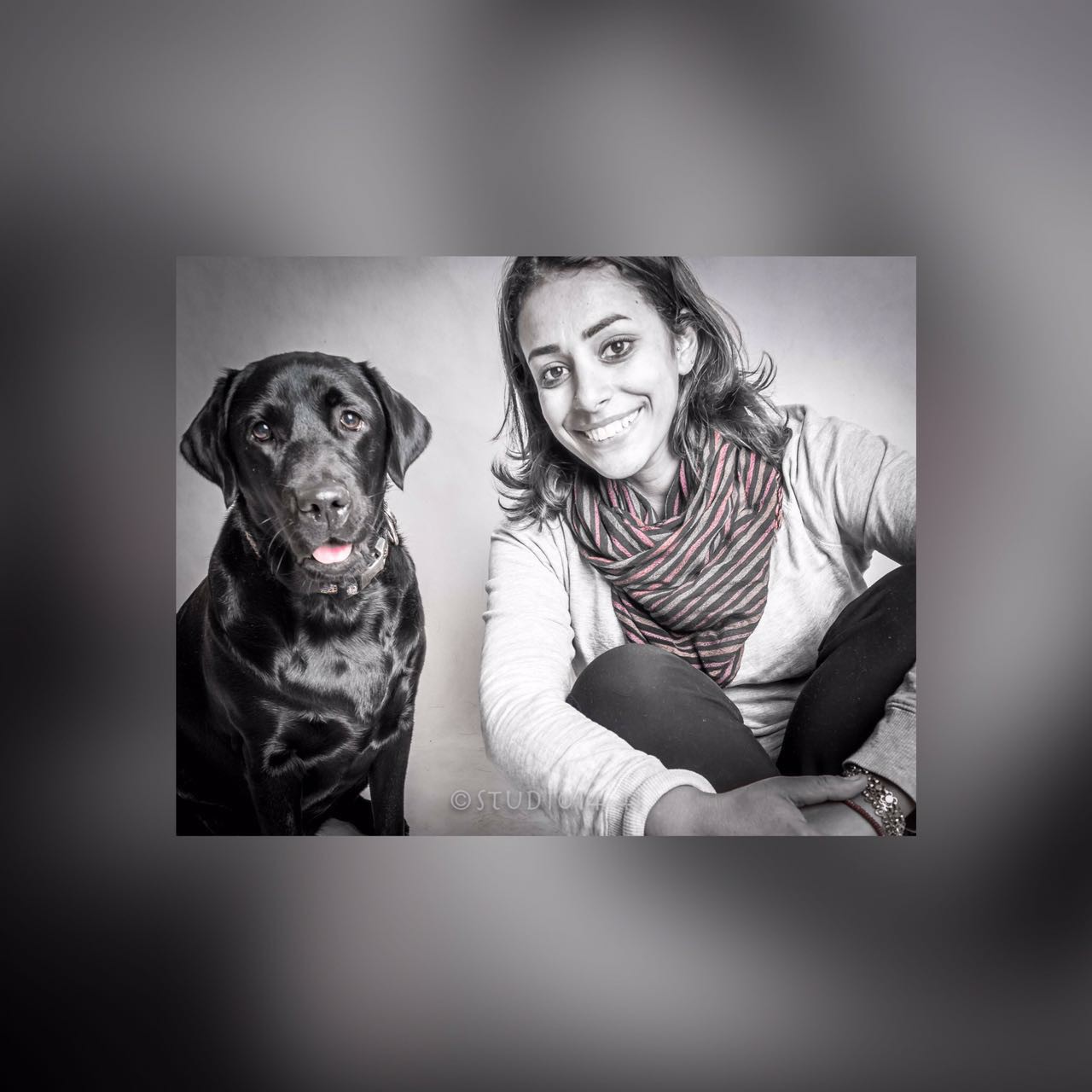 Little Sina is mommy's little girl. When she first came to her new home with Heba she brought craziness along with her, eating her plants and electric cables. She then became a good girl and a true diva, having birthday parties and photo shoots with her talented mommy, "we got her a new bubble soap toy and spent the day at the beach and at night the house was full of bubbles", she tells.
Dogs on their Wedding Day: Mostafa Kerdani and Ola Saad El Deen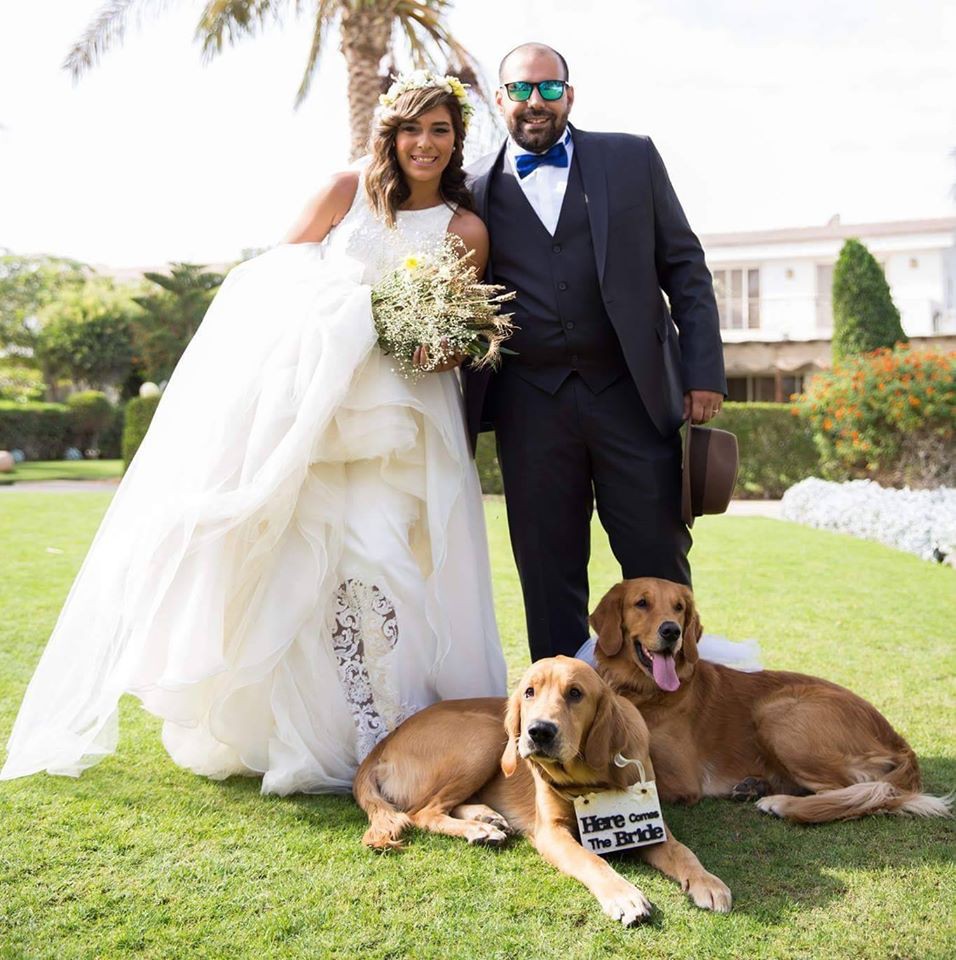 When it was time for Sharmoofers Drummer Mostafa Kerdani and Ola Saad El Deen to get married, they wouldn't let their dogs Soltan and Whiskey just be guests, they had to be in the wedding. They walked in before the zaffa, Soltan wearing a sign saying "here comes the bride" and Whiskey wearing a bridal veil, "Ola and I can live without humans, but we can't live without dogs", Kerdani says.