Edited by Yara Alsayes
One of the biggest perks of living in Egypt during the summer is the abundance of prickly pear cactus, otherwise known as "Teen Shooki". You'll find carts every 100 meters if not less. Prickly pear cactus is the refreshing fruit of the season! There are plenty of health benefits to this fruit; it helps digestion, for example. We've come across a lot of extra cool prickly pear carts in the 5th Settlement and Rehab and decided to have a little chat with them!
Fathy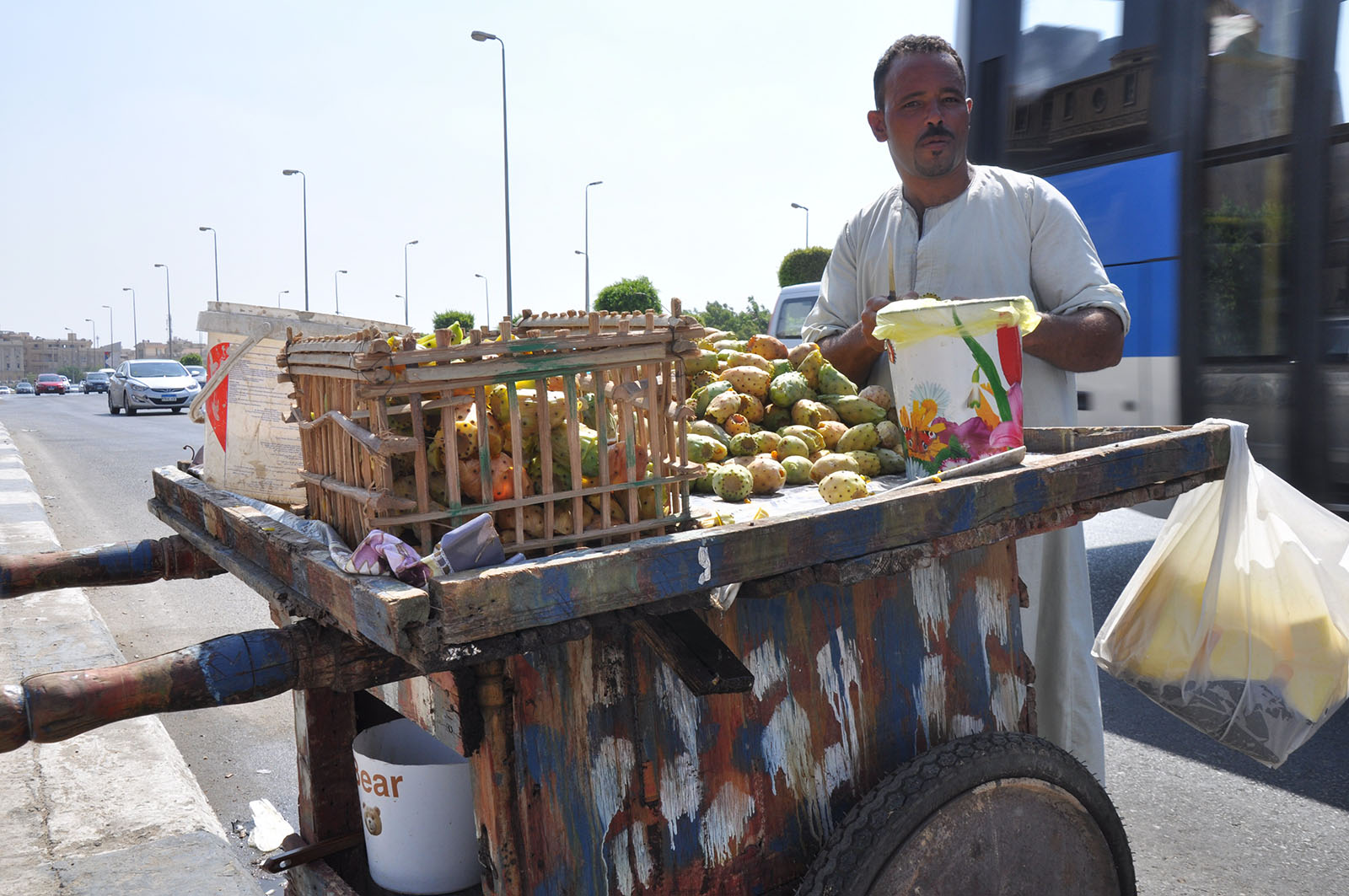 Fathy is one impressive man with a lovely spirit. He sells prickly pears during the summer and Bananas during the winter. He told us that it takes him about 30 minutes to drag the cart every day. He even informed us of a little fact that we never thought of before, "I have to stand in the street because I'm not allowed on the sidewalk", he explains! He is passionate about selling prickly pears, though, "the cleanest fruit out there is prickly pears, they're not sprayed or anything, and they're full of nutrients", he says. His more serious issues is how the police came several times and made him leave or threw his goods away. In spite of all that, Fathy is still smiling and still loves his job because it's what he does, "I take it every day at a time, we all go through good days and bad days", he tells.
Address: 90 St. Near Dusit Thani Lakeview.
Mohamed Atef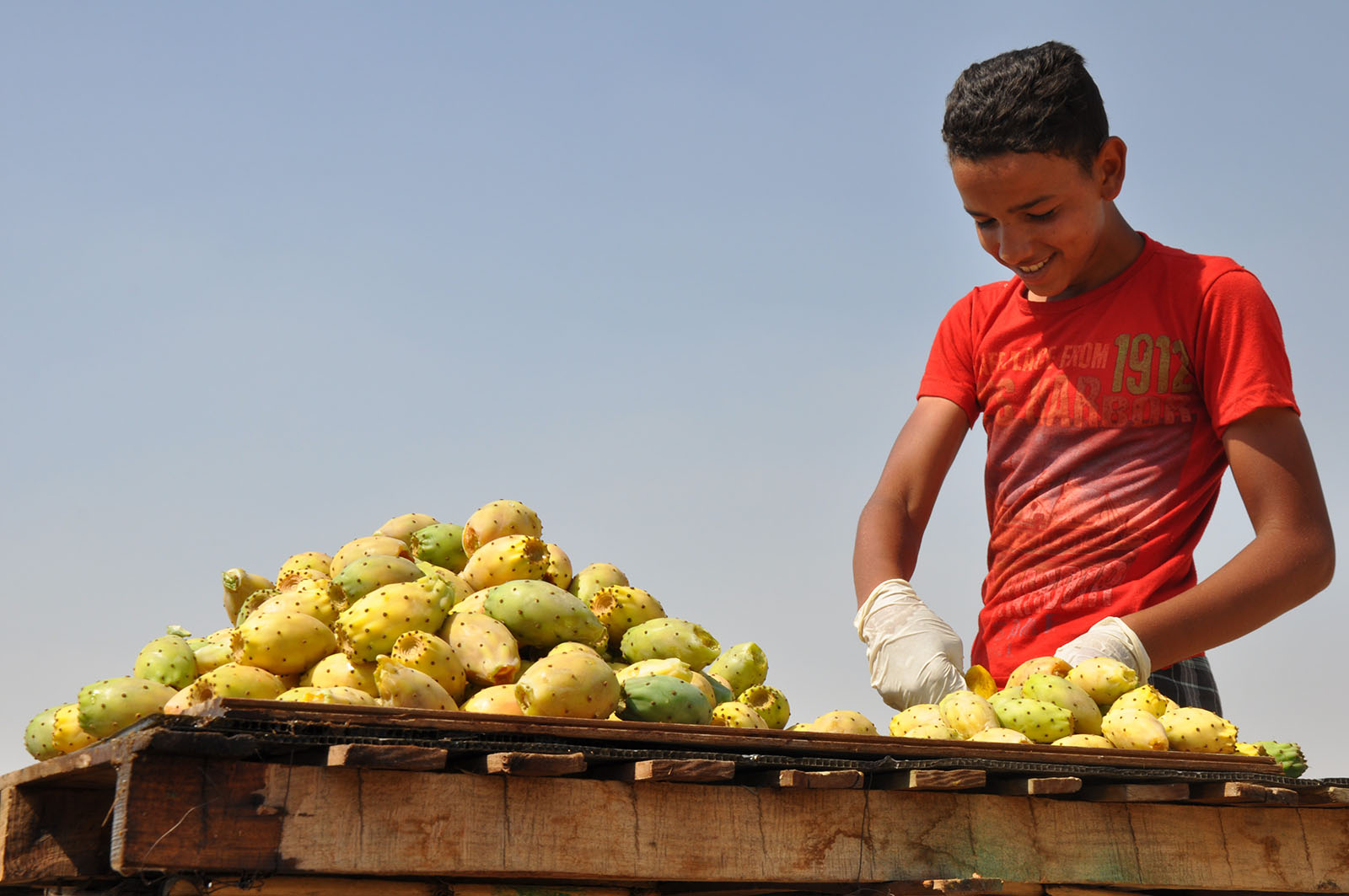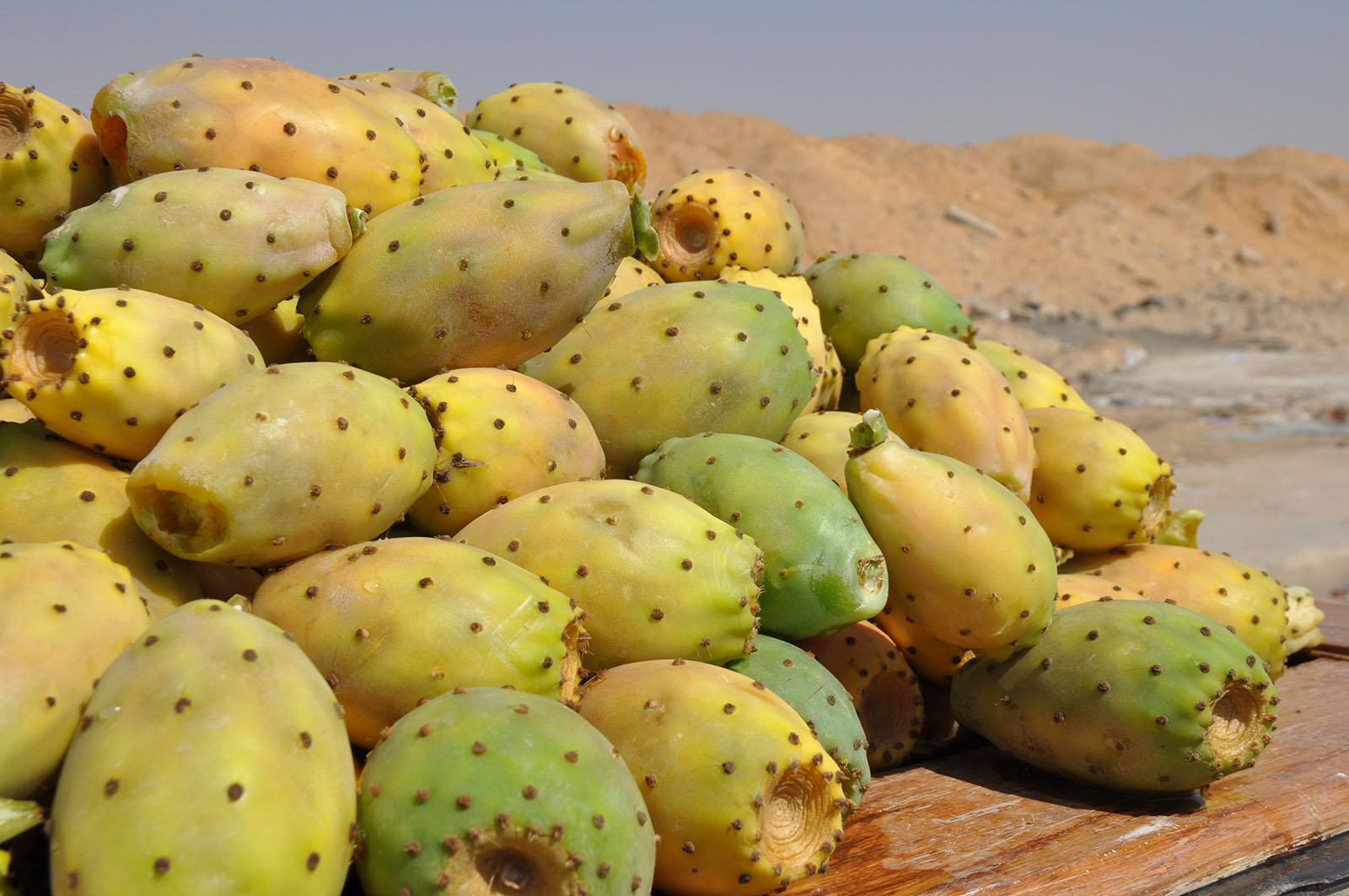 Mohamed is only 16 years old. Working on his prickly pear cart is his summer job, "during winter I go to school", he tells. When buying prickly pear from Mohamed, you won't just be getting delicious fruit, but also you'll get to interact with a sweet, well-mannered young man. Mohamed is ambitious when it comes to his sales, "it just makes my day when I sell all the prickly pears in my cart", he tells. If you run into him, make sure to pass by him for a few delicious prickly pears.
Address: 90 St. in Rehab's direction
Hassan and Kamal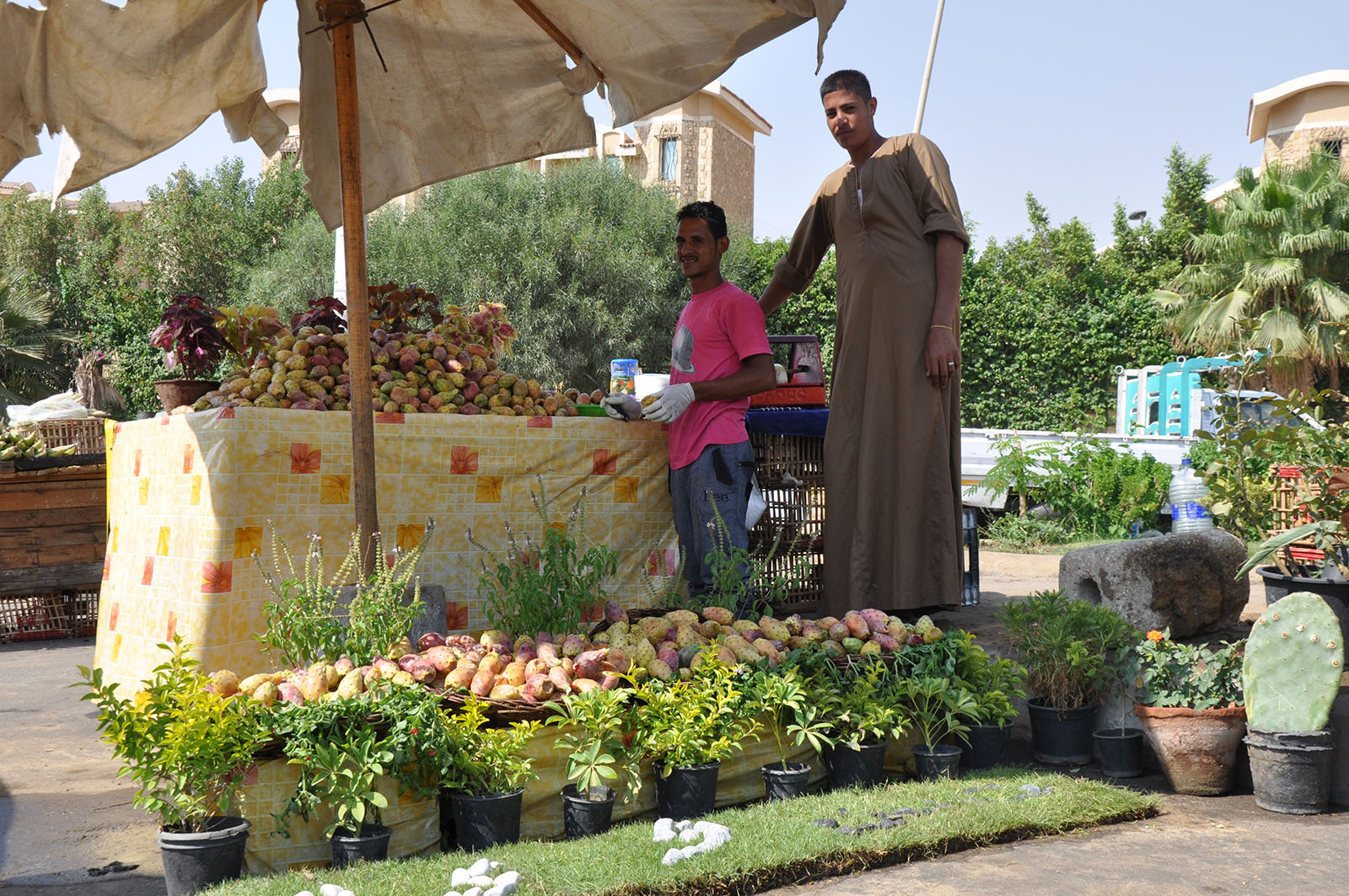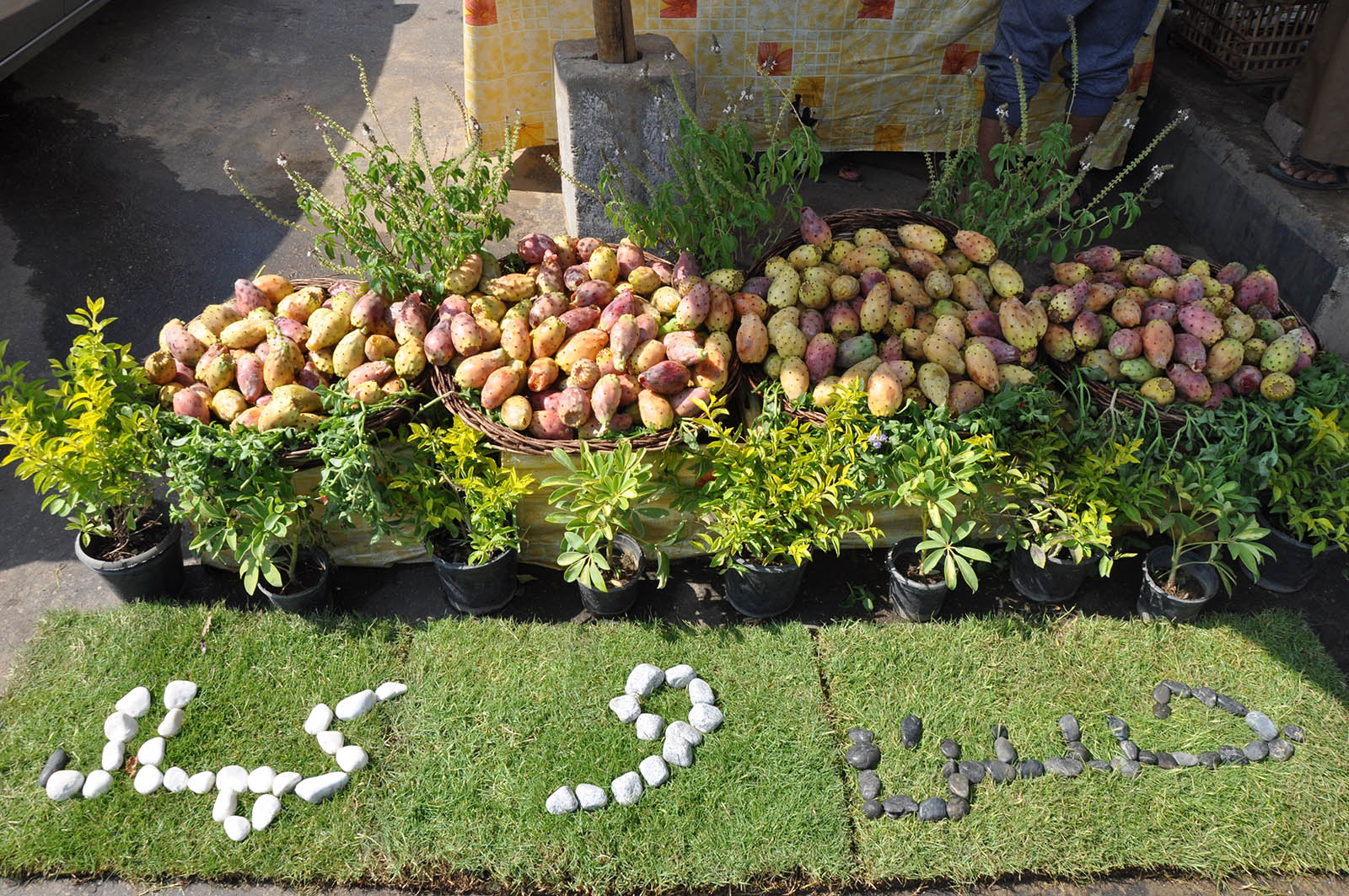 These two have the hippest prickly pear cart we're ever seen. They have a little sign as you can see in the picture, as well as plates and plastic covers. They have delicious red prickly pears which we'd never seen before! These guys are funny and very kind, but they also have a lot of insight about life, "any job is difficult; there's no such thing as easy work". However, their work on the street gives them more trouble than most. When asked what's their biggest problem, they said "elbaladeya". They sell corn and fruit during the winter and work with prickly pears during summertime. They have a truck that helps them in getting their cart every day.
Address: right before Waterway El-Rehab
Mohamed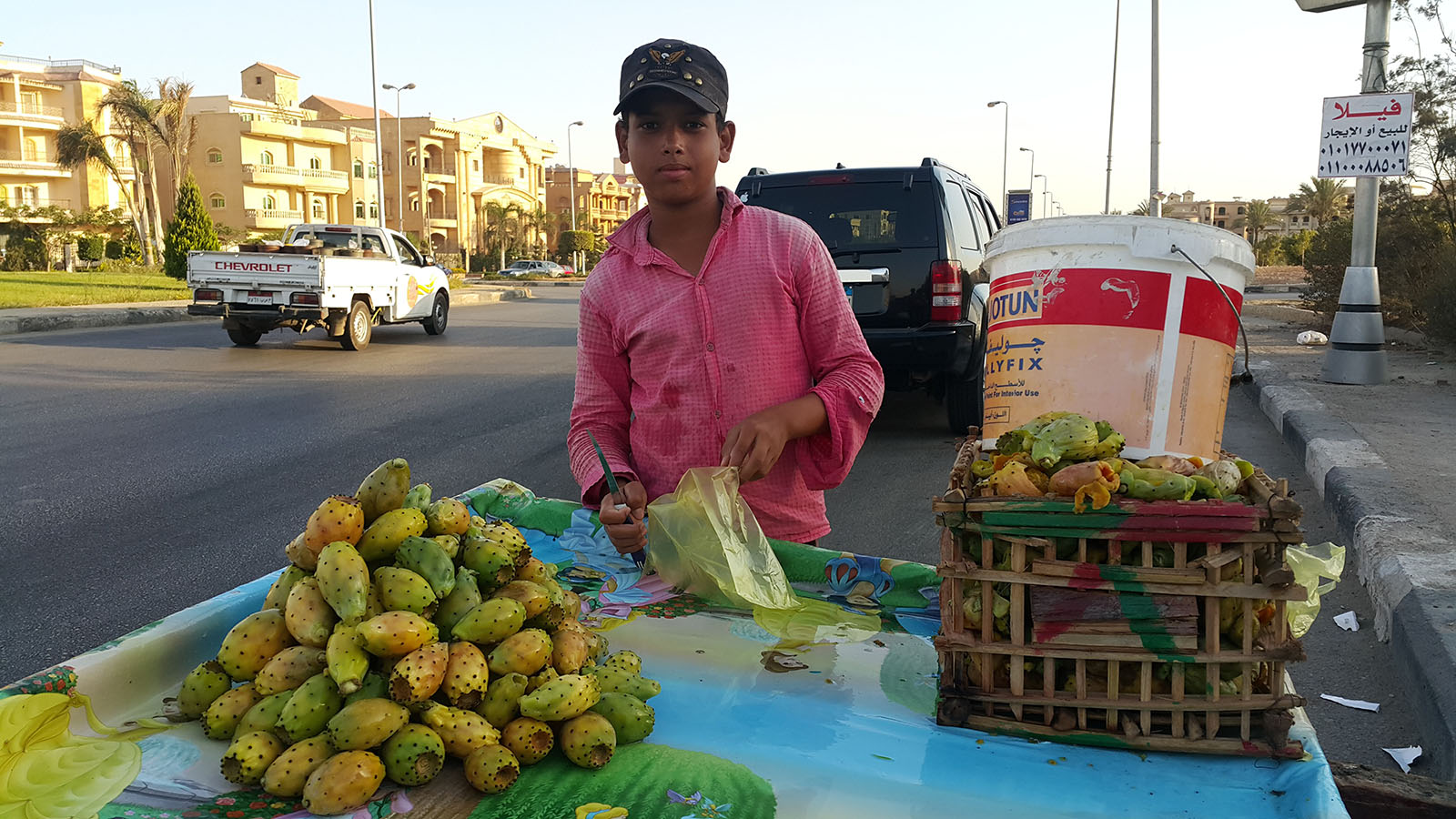 Mohamed is an incredibly sweet and generous prickly pear salesman. He gave us a lot of prickly pears even when we ran out of money! He is 15 years old and works alone during summertime. He has stories about the "Baladeya" chasing him, "I once wouldn't let go of my cart and pulled the guy across the sidewalk as I held on to it", he tells, laughing. Make sure you pay him a visit for a delicious treat and a delightful conversation.
Address: Shoifat Road. Opposite Downtown in 5th Settlement.