Earlier this month, the international sanitary fittings company, Grohe won 9 coveted Iconic Awards in the categories; Architecture, Communication and Product, showing once again why they are industry leaders.
Three of their products received 'Best of Best' awards, which recognise the most innovative products in the market. One of these awards went to Grohe's 'Blue Home' brings which brings everyone's fantasy to life; being able to get water at whatever temperature you want in sparkling, still and lightly sparkling straight to your glass.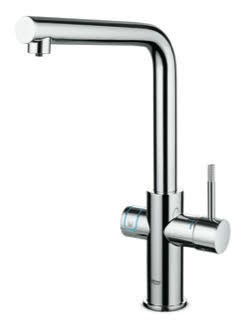 This wasn't their only tap that won the top 'Best of Best' award, their 'Concetto Professional' kitchen tap with its flexible silicone hose and 360 degree turning capability is the best choice for washing dishes and rinsing vegetables.
Grohe do more than just bring us the newest and most innovative technology when it comes to taps, their Euphoria shower head also received the highest endorsement from the Iconic Awards, due to its intuitive design and wide range of settings.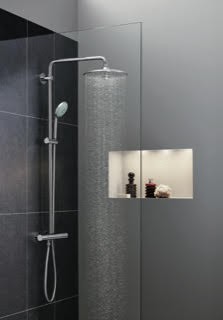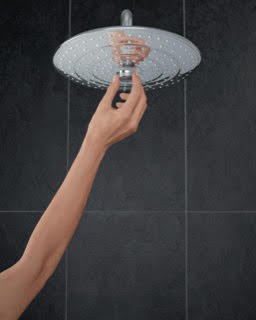 Four other Grohe products, from taps to water security systems also were celebrated with Iconic Awards in the 'Products' category.
Also winning an award in 'Architecture' for their booth at the ISH 2017 trade fair, and an award in 'Communication' for their publication series, Grohe's expertise in providing quality designs for our kitchens and bathrooms did not go unnoticed!
Go to the Grohe website to find out how you can bring these award-winning items into your home. 
All images courtesy of Grohe.