This summer, Head Designer Amina Ghali at Azza Fahmy dazzles us with her unique Gypsy Collection that defines beauty and flair. Mismatched floral, nomadic inspirations and beautiful earth colors that define life, soaking up a traveler's vibe.
We were invited to the private viewing of the collection and we were awe-inspired by the beautiful pieces.  Every piece shows the amazing passion and hard work spent behind it. What is always great about Azza Fahmy's collections is the timeless element that makes them unique.
The new garment-fastening brooch is an absolute favorite. The gypsy bangles come with amazing designs and stones and are also fabulous to stack up! Earrings also come with different unique pyramid shapes that express creativity and splendor.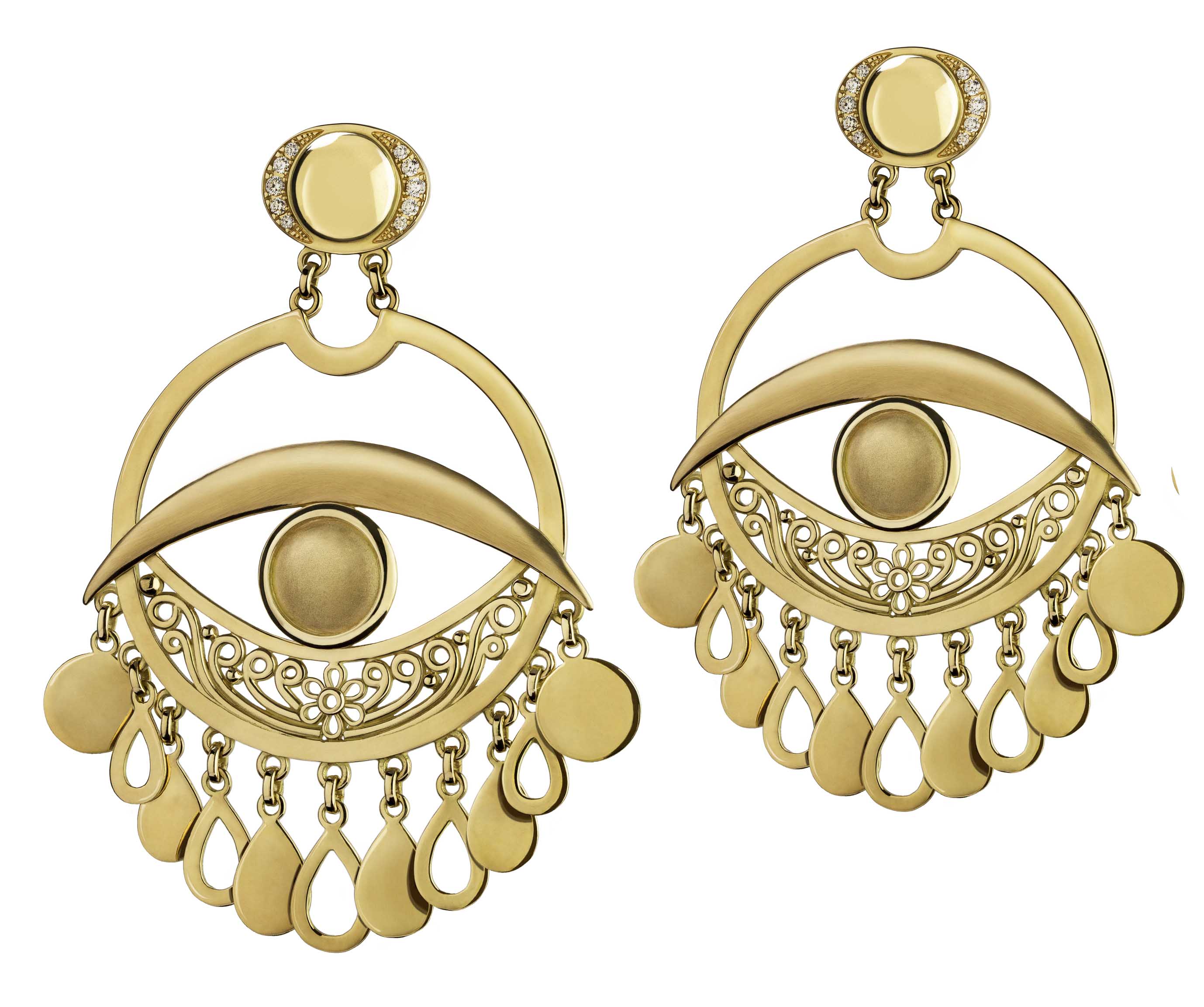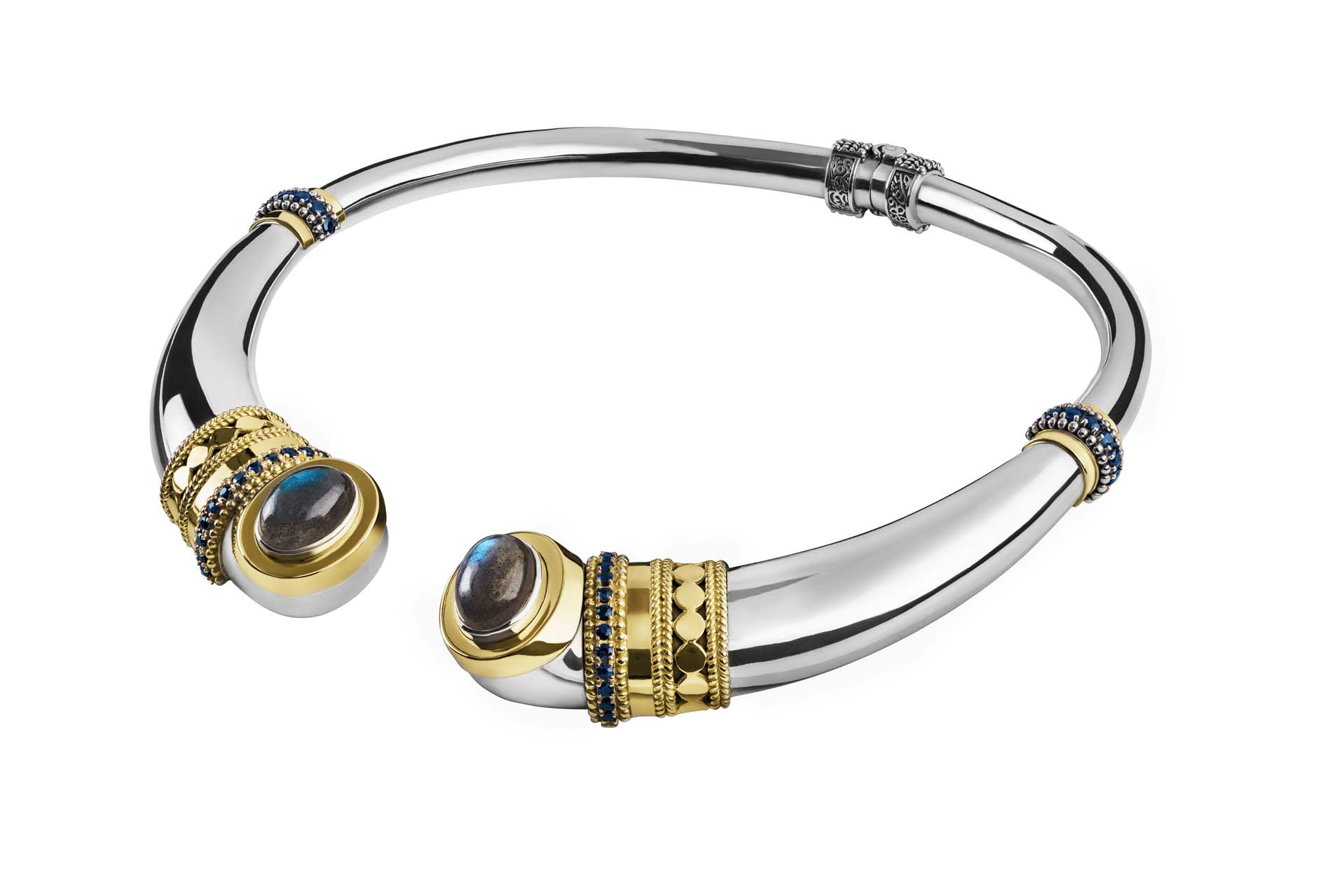 The revival of one of Azza Fahmy classic designs from the 80s – A beaded multi-size Labradorite Necklace adorned with geometric and hand-pierced floral motifs