Suffering similarly yet differently, three Sudanese women, working as maids decided to tell their stories, hoping it might help. They emigrated from Sudan for the sake of escaping war in order to live here in Egypt in safety. But they realized that to die is better than to live in discrimination.
Dhamar tells the first story…
She used to live in South Cordovan with her husband and three children when war turned her life upside down. Hiding in mountains to protect herself and her children from bombs became unbearable.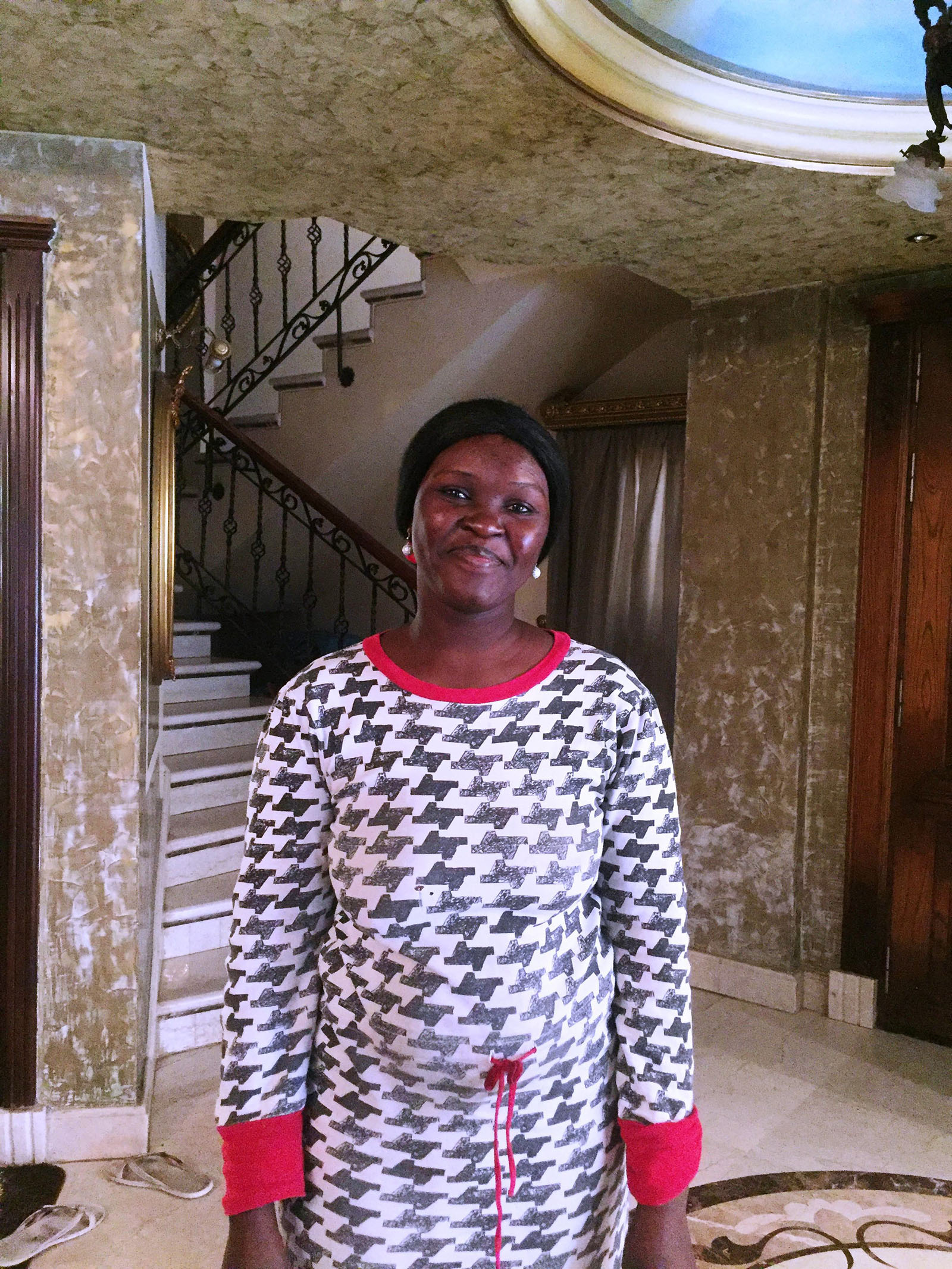 Their money, sheep, and everything else they owned was stolen and destroyed. They escaped to the capital, Khartoum, only to find that their situation did not improve; mistreatment was prevalent here too. Their final destination was Egypt. But still, their dream to live a decent life has not been fulfilled. Dhamar always feels unsafe walking in the streets on her way to work, fearing harassment at any moment. "Even the kids refuse to go out because they always get bullied", she said. The eldest son was having breakfast at school one day when one of his colleagues threw him from the first floor, so his legs and arms were broken. Going to the police, she found them completely unwilling to help her. They refused to help just because she is a powerless Sudanese woman. "I told the man that yes I can't harm him like he did to my son and me but I can pray and tell God about him".
Dhamar finds it too hard and harsh to live here anymore. If she ever has the choice to return back to Sudan and live in the war, she definitely would. "It's better if I get back to my homeland and die there than to live here and face what I'm facing everyday", she explains.
Refugees register with the UN refugee agency as soon as they arrive, which supposedly tries to help them with any funds, promising to help them move to another country in few years. But with no timescale as to when this will happen, they just wait.
The second woman is young Shoosho…
She was a little girl who loves to draw and had a dream of becoming an artist one day, but war broke out. Leaving her dream behind, she came with her family, consisting of a father, a mother, five sisters and two brothers, to Egypt when she was only 6.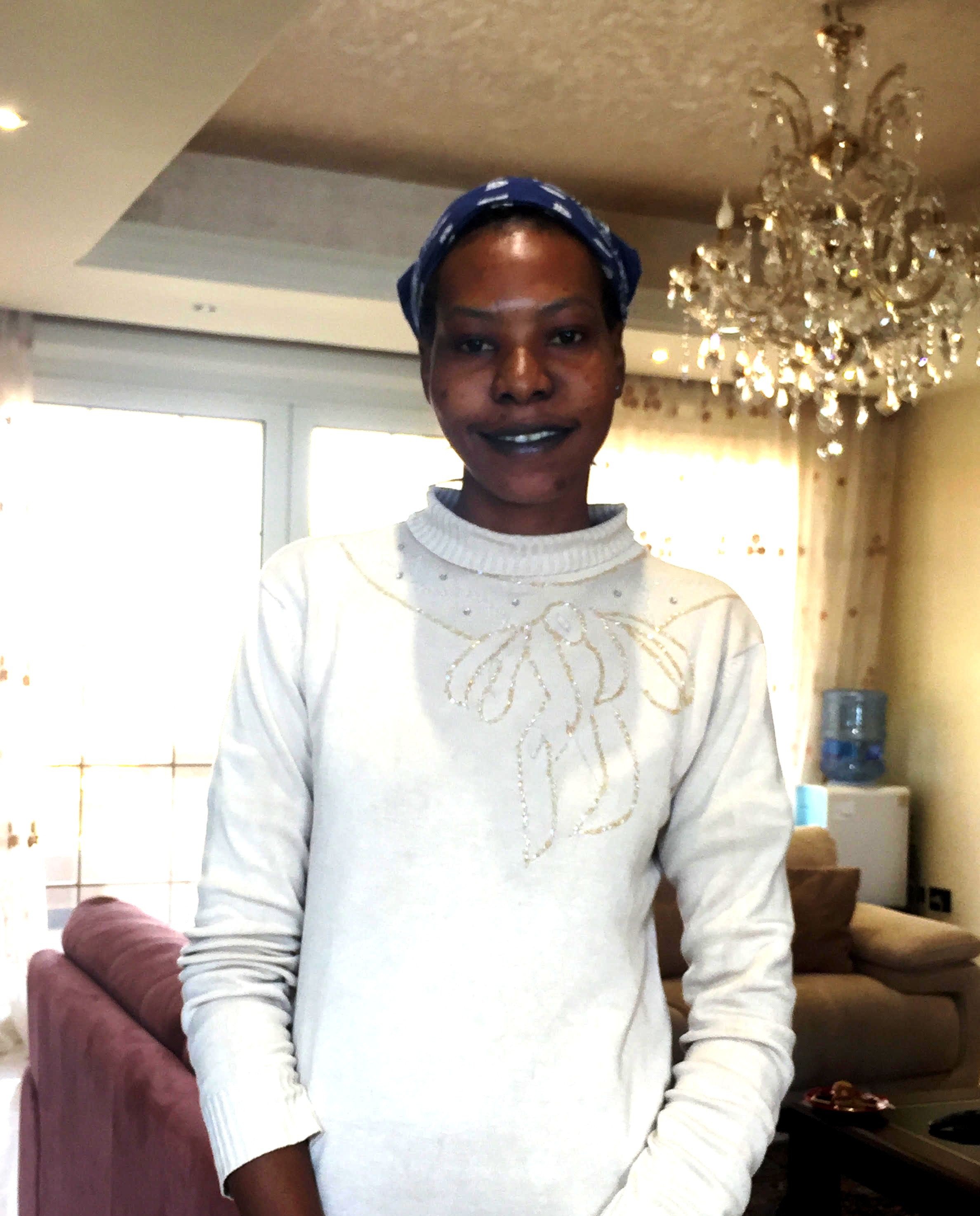 Years passed and her father decided to return back to Sudan because it wasn't easy living here having such little money. Upon his return, in the midst of a sudden war, the father passed away. At that time, Shoosho had to leave school in order to work and help her mother, who had become disabled after an accident, and her little brother for whose education she had sacrificed her own. The other siblings are married and can barely sustain themselves. "There is always struggle", she said. Before she found work, they had no money to pay the rent. So the landlord hired men to beat them and take everything they owned before throwing them out of the apartment. As expected, no one offered help.
After working to bring in some money, the brave, young girl was able to find her family a new place. When I asked her if she gets bullied in the streets, she said, "We get bullied everyday. I got used to that. But to be honest we sometimes are lucky enough to find people who help us". It has been fifteen years now since they came to Egypt. It has been fifteen years of waiting. Shoosho's dream now is to continue her education one day, so that she can help others and make a change in society as well as being the artist that she always wanted to be.
As for Orshaleem…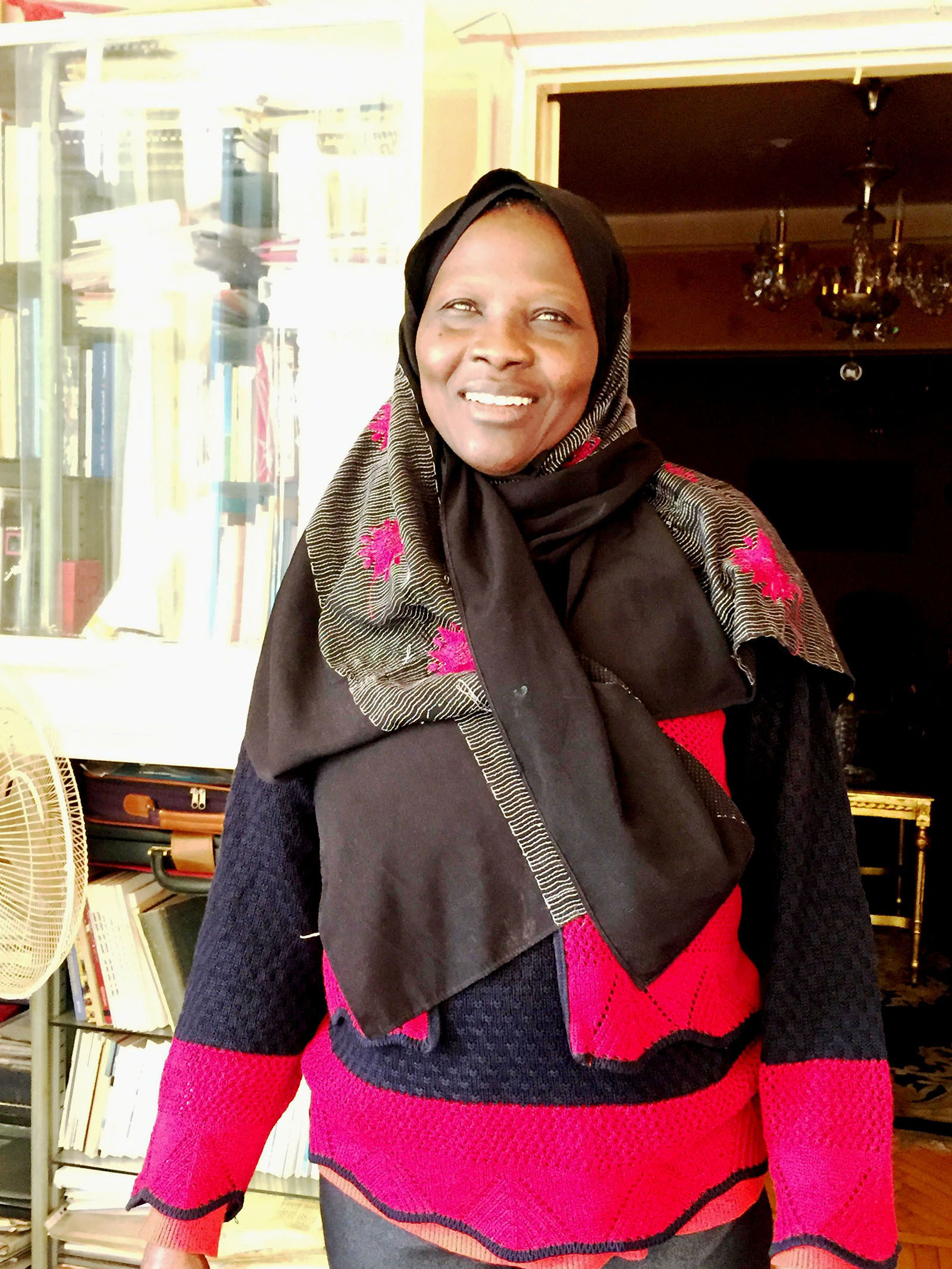 In Cordovan, she lived with her 6 children in bad conditions and extreme poverty, a situation that worsened after war brought about the death of her husband. She emigrated on a ship that took her to Aswan and then reached Cairo, hoping to find humane shelter. The independent woman found herself and her children living alongside other women and their families. The families share apartments to pay less money. The UN refugees' agency grants her money, but it is not enough for her to provide her family with clothes, food, education, and health care when needed. So she decided to work as a maid, moving from one house to another every now and then. Many women do the same. They sometimes work as Henna artists and do professional-standard hair braiding. "We always try to do whatever it takes to live a fair life", she said.
Her kids go to Sudanese schools for refugees and do their best to gain the knowledge that would help them become independent and support their mother in this harsh life. I asked her if she faces any kind of discrimination and she said, "People out there look at me as if I am a street dog. Even dogs have to be treated better than that". She has been treated ruthlessly since she came to live in Egypt, from small incidents like being harassed by a toktok driver, to being bullied and beaten. "No one deserves to be considered inferior in life. God has created us to be equal", she said.
Still, the three women are able to smile, laugh, and hope for the best. Still, they are looking for a purpose behind living. Still, they take every chance that makes them feel loved. After telling the stories that made them recall the tough moments they've been through, they gently smiled and made sure they look good to take a picture. It ended up with tears in my eyes and smiles on their faces.