"You are about to get off mamma's lap, and experience the real world" is what our Ethics professor told us right before we had to leave college for our internships. She said the truth would shock us, that we would see every rule we've ever learned bend until it breaks, and that then it would be up to us to decide if we want to play along with the majority, or create our own minority.
Salma Amr, a now graduated dentist, shared with us her experiences as a trainee in public hospitals. We expected medical jargon, and got horror stories instead!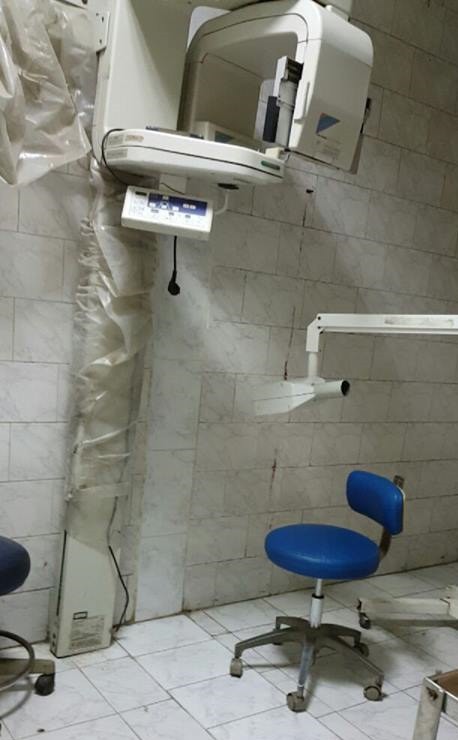 The now 23-year-old dentist, graduated Misr international University, but not after she had to spend one year of her educational life torn between public hospitals. "The time I spent in Al-Qasr El-Ainy public hospital, was practically a nightmare. Although our university pays the hospital for our internship, we weren't provided with anything at all! We'd have to buy all the materials we need for the patients, which were very expensive" says Salma who once had to spend 2000 LE and go home without a penny in pocket, adding that it was either that, or forcing unfortunate patients into paying for materials they can't even afford. "At some point, I was literally broke and had to make a deal with one patient that we'd split the expenses of her materials" she explains, revealing that the idea of leaving the choice of materials up to trainees is very risky. "The market is jammed with cheap low quality materials that cause failures in the short run, and you can't guarantee that trainees will buy what's best for the patient, and not what's best for their struggling-to-afford pockets!" she says.
Operating in the heart of an infected environment, everyone had to protect their own backs. "Of course, they didn't provide us with gloves or any infection-control necessities "she clarifies. Salma, who was taught to change gloves between each patient and the other, had to buy her own gloves packets that ran out every two days. "The cheapest type was at least 30 L.E per packet, this explains why some people use the same pair of gloves with different patients to save up, which is extremely dangerous, given all the viruses and infections you can transfer from one mouth to another using bloody gloves" she explains.
Of course, negligence didn't end there. Due to a shortage in syringes, hospital doctors would advise trainees to instead use pens to push the capsules containing the anesthetic solutions through the needles and into the tissues. "Sometimes the nurses would lie and say they don't have any syringes, refusing to give us any, but I'd insist that I won't use pens on patients" Salma protests.
"For any trainee, walking into the X-Ray room in El-Qasr El-Ainy was pretty much like walking into hell. Every time we had to walk in there, my friend and I would bet our lives that the room hadn't been cleaned for the past 25 years at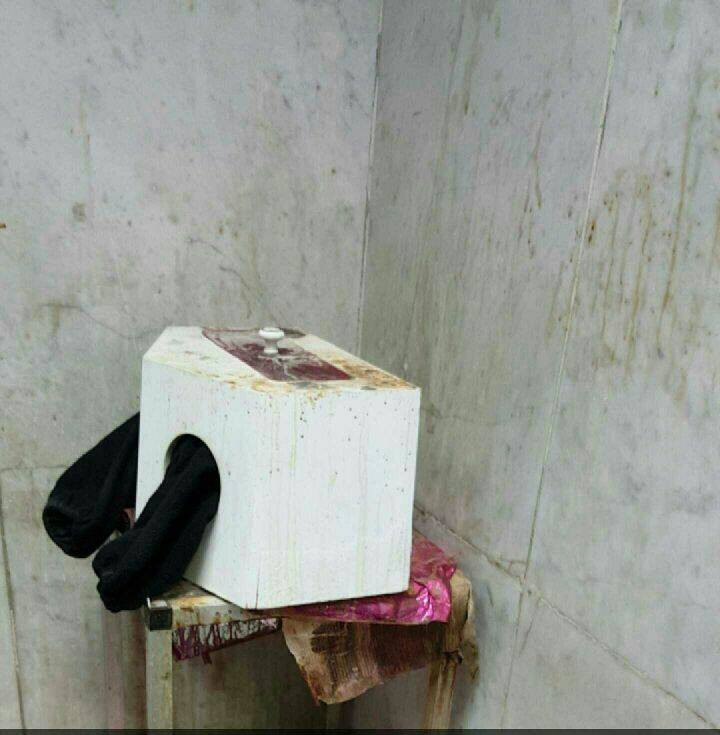 least!" says Salma, who had to surpass multiple shocks at the same time, given that she witnessed trainees from substandard universities simultaneously using the exact same dental tool on different patients without sterilization. Apparently, some people make rights out of pervasive wrongs! "A doctor used to fight with my friend for wasting time on disinfecting the dental unit between patients. For her, abiding by infection control instructions meant terrible time management" She jokes, clarifying that doctors in public hospitals used to mock private-university students, claiming they were sissy and "infection-control-obsessed".
But if they were to pick between being obsessed or a patient contracting Hepatitis C, then obsessed it is! "My friends were put under the supervision of a doctor who is also the head of a department in Qasr El-Ainy. The man was said to have caught Hepatitis C from one of his patients, and was known for being psychotic! So, he'd operate on patients using his bare hands, while being a Hepatitis C carrier."
The fresh graduate-dentist had a rough time, with her ethical values conflicting with public hospital-rituals, and was happy to put it all behind after graduation. But it turns out that the challenges didn't end there. Salma was hired in a private clinic right after graduation, believing that it
was her golden opportunity only to realize that the clinic's doctor uses a material called "pulpotec" that she later found out is highly unrecommended due to causing long-term complexities. After consulting her college professors, she decided to leave the clinic. "I had a hard time accepting a lot of his careless acts, and I tried to change something! I'd see him opening drawers with infected gloves, and I'd go ahead and disinfect them for him. I tried to be the right thing in a very wrong environment, but at some point, I saw people paying a lot of money, ignorant of the fact that they were receiving low quality treatment, and I didn't want to be a part of that" she explains, stating that he took advantage of the fact that people don't ask questions, adding that she had tried confronting him but he refused to listen to her. This girl, who lost her job to keep her values, is currently searching for an opportunity that doesn't break the profession's code of ethics.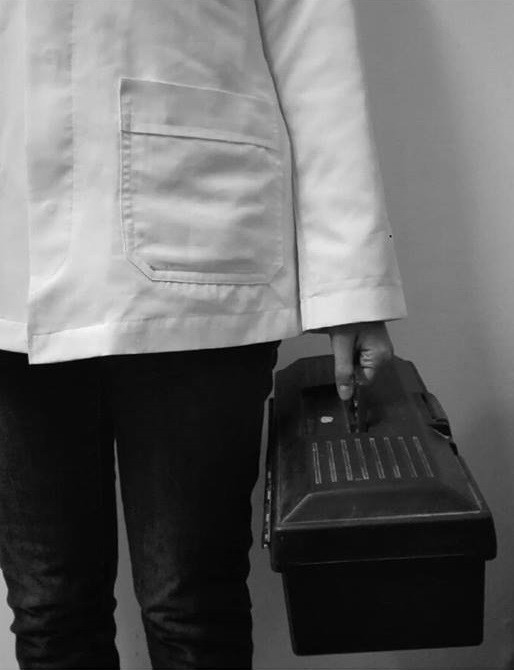 With the majority of our population poor and clueless, fates are all too frequently left up to integrity and personal conscience. Yet sometimes those who actually have integrity stay at home, so the careless and the wrongdoers can go to work every day. This girl faced and continues to face her everyday challenges, sticking to what she learned was right, but there are thousands, millions out there who don't, reacting to the same challenges by turning towards the wrong ends. The truth is, we put young confused souls into test, and then we frown at the outcome. Egypt has the highest prevalence rate of Hepatitis C in the world, and some of us still have the audacity to ask why.