Music doesn't just have the power to entertain or give us something to dance to, it can also be a powerful tool to make a statement and tell a story, and that is exactly what this band of four badass feminists are doing. After the success of their first album, 'Bnt Al Masarwa' are currently raising money to help them in their mission to share the eye-opening stories of Upper Egyptian women through song. We spoke to band members Marina, Esraa and Mariam to find out more about exposing and challenging sexism, racism and classism in Egypt with upcoming album number two, 'Mazghuna'.
"We are fighting from our position as Egyptian women against gender roles."
For these proud feminists, fighting for women's rights is more than just a passion, it is a necessity, "Patriarchy splits us into a gender binary that we can't escape from. We are against this; questioning what we have learnt about our bodies, about society, about the system. We are fighting from our position as Egyptian women, against gender roles but also against racism, sectarianism, classism, religious discrimination", they explain.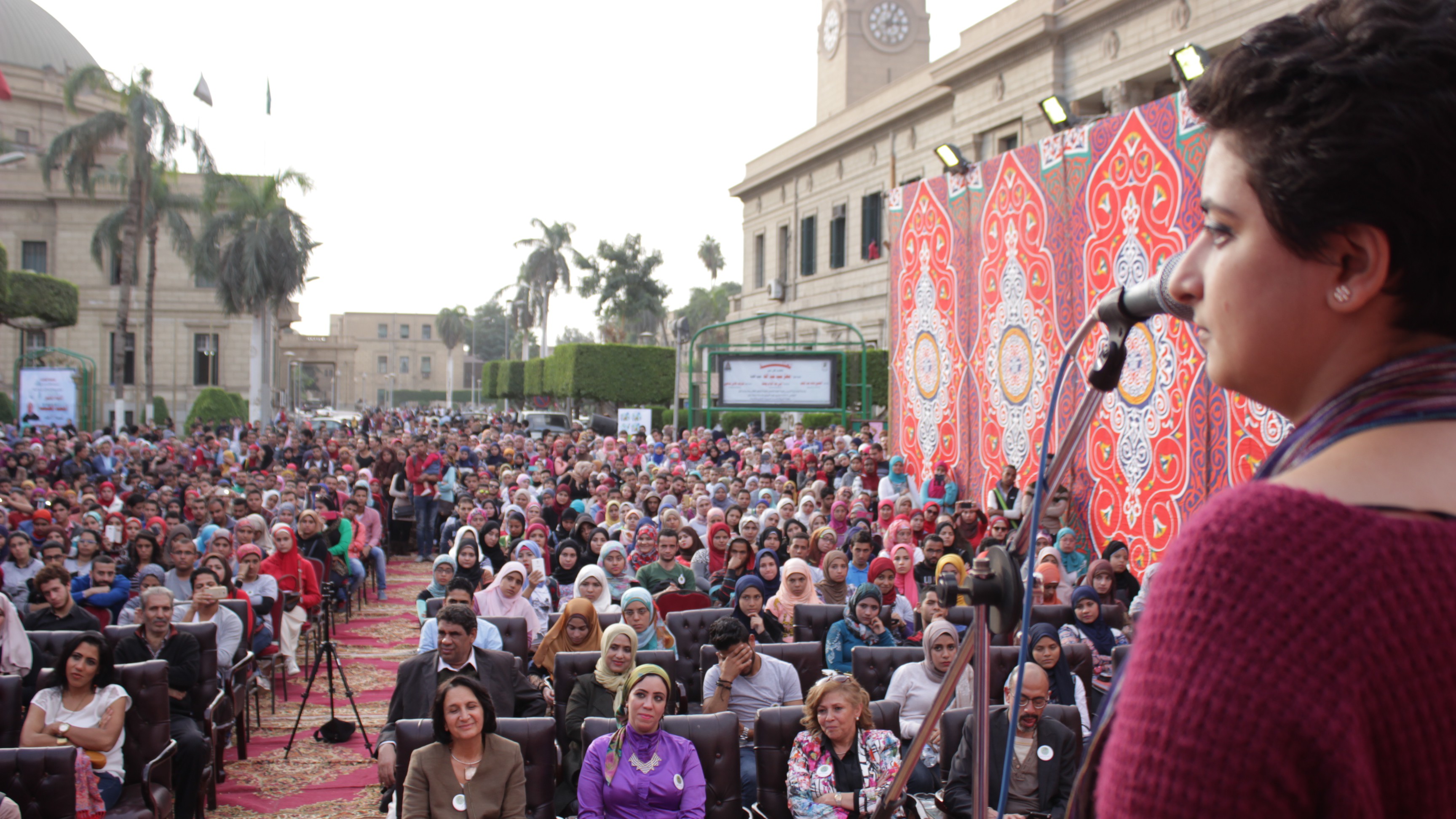 United by this joint cause, these women were initially brought together in 2014 as part of a feminist studies creative writing project. As they outline, "the main objective of this workshop was to write song lyrics about the discrimination that we face as Egyptian women. After 10 months, we produced 6 songs with support from Nazra for feminist studies in collaboration with studio Badroom in Alexandria, resulting in our first album 'Bnt al Masarwa'". After this point they were inspired to think big and create their own independent feminist band, launching a new project focusing on the struggles of women in Upper Egypt.
"Many women took the decision to not let their daughters go to school because there are many problems with harassment."
The journey to create this upcoming album started with three storytelling workshops with 34 women from three different villages in Upper Egypt: Abu Ghreir, Der Dronka and Aswan. These workshops were executed with funding from the British Council's 'Hakky' grant. Marina, Esraa and Mariam recollected some of the harrowing tales that they were exposed to during these workshops, "There were many examples different forms of oppression such as racism, sectarianism and classism all intersecting with patriarchy. Lots of women told us about the impact of FGM on their sex lives. They told us how being so far from the center of cities makes it so difficult to have sufficient services such as hospitals and schools, so there was a woman who miscarried her baby because there were no hospitals nearby. In Assuit, many women took the decision to not let their daughters go to school because there are many problems with harassment, particularly of Christians. In Aswan, they told us about the viscious comments they get when they leave Aswan because of their dark skin color". Although Marina, Esraa and Mariam's personal experiences differ greatly from those of the women of Upper Egypt, there is important overlap, "We can see the patriarchy is affecting all of us. We do have privileges, but we all suffer on the basis of our gender".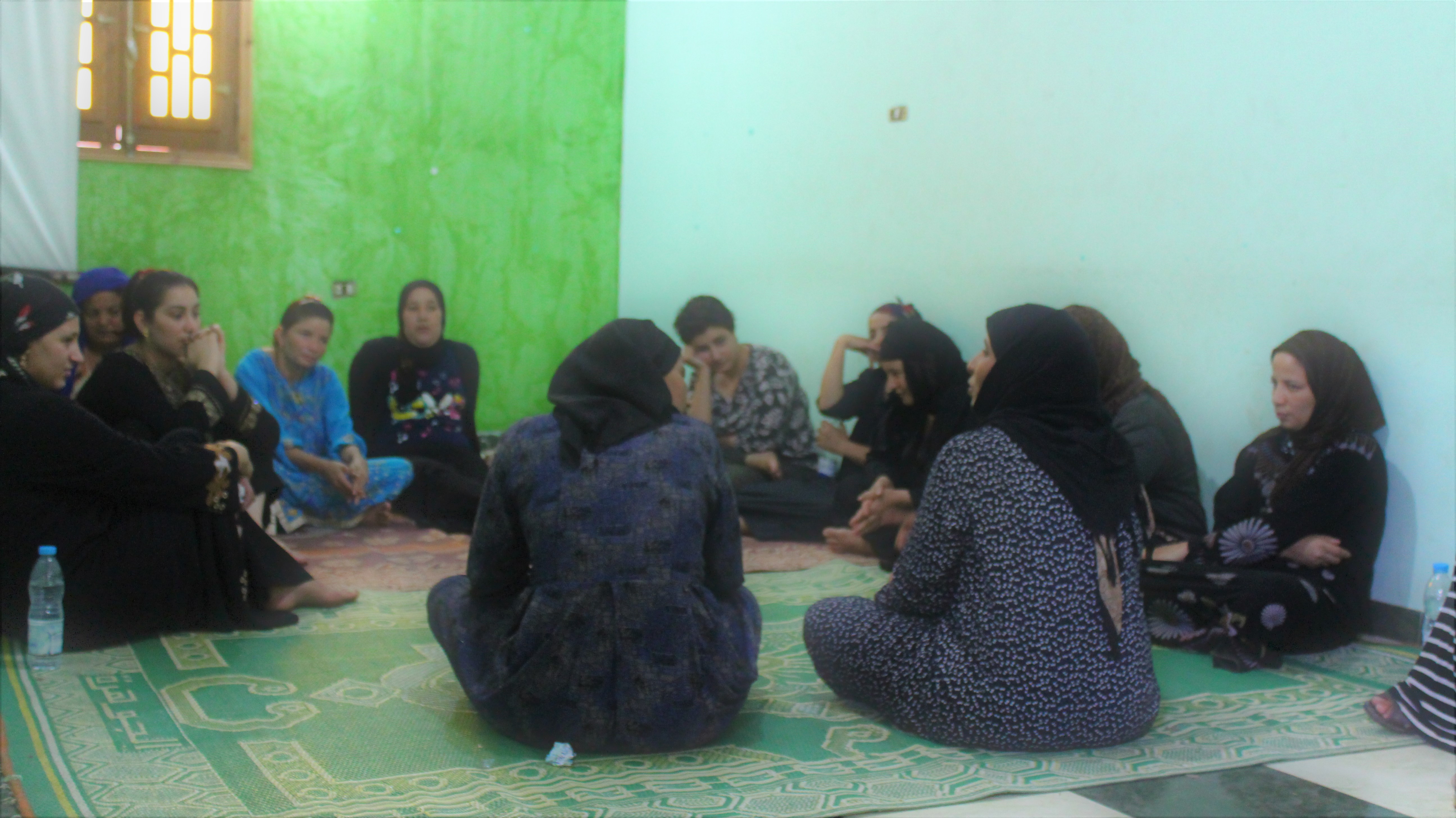 Armed with these stories, Bnt Al Masarwa feel a great responsibility in sharing these women's experiences with the rest of the world, something they have decided to do with their new album 'Mazghuna', (named after the historical name for Abu Ghreir, meaning 'the beaten/imprisoned woman'). "We have to tell our stories and the stories of other women to record and enlighten people about the situations that women live in in Egypt", they explain. Music is a powerful tool for this task, "Music is a global language, although we sing in Arabic because it is the language we can express ourselves in. Music is a companion through life and part of building a collective consciousness", they suggest. With the substantial power of music, Bnt Al Masarwa see a great need for improvement in the Egyptian music scene, "I have never heard songs that really connects with my struggle. In Egypt, the music production scene is divided into two, the first is commercial in which women are presented as weak with no agency. The second, the underground scene which came up during the revolution is not gender sensitive at all and also objectifies women".
"Feminism isn't just a Western thing, it is here in Egypt."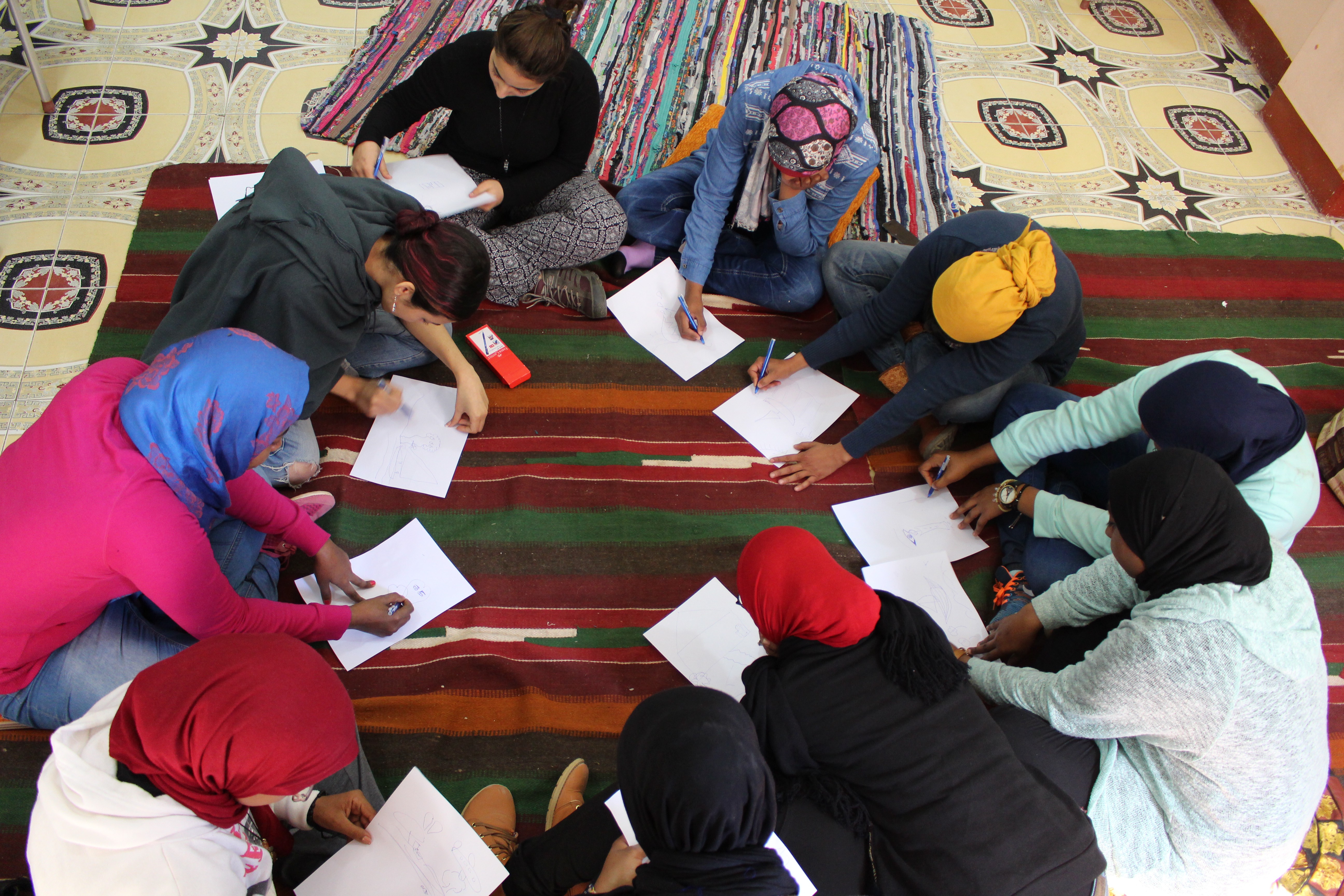 These power women aren't thinking small, they want to completely shake up the whole Egyptian music scene with their gender-conscious music, "Sometimes men talk about our issues but they don't know what we are going through. Why not tell the stories ourselves? So we want to make a feminist production that can take a big place in the music scene". Setting their sights even bigger, they reveal, "we aim to have an international audience to show that women here are fighting against oppression. Feminism isn't just a Western thing, it is here in Egypt".
Check out the Bnt Al Masarwa crowdfunding campaign to help support their new album, but hurry, the campaign ends on the 17th of September! Find them on Facebook here and Instagram at @bntalmasarwa.