Sheikh Jackson, written and directed by Amr Salama, witnessed its Middle Eastern premiere at the first edition of the El Gouna Film Festival as the opening film.
Sheikh Jackson, produced by Mohamed Hefzy and Hani Osama, is a very well narrated and honest tale of a tortured soul, that grew up torn in between society, religion and dysfunction. Like so many of us growing up in 90s Egypt, torn between modernity and conservatism, caught up in friendly fire, this movie touched me on so many different levels.
Watch the trailer here:
We are introduced to Sheikh Khaled, a seemingly cliché image of an ultra conservative Islamic cleric. The type that calls his daughter Aisha, pronouncing it in the old Arabic way "3a-esha", and is married to a devout Niqabi. He leads a very traditional life, somewhat grey and dry, driven by fear from God. One day Khaled learns about the death of Michael Jackson and a process of grief starts to unravel. It was the day that shook the universe for Khaled and violently dragged him into a soul-searching journey.
Flashbacks to a younger Khaled, known to his friends as Dooda, narrate the coming of age of a young boy in the estranged Egypt of the 1990s. Losing his loving mother at a young age and being tormented by his macho father, he soon starts to seek refuge in Michael Jackson and Dooda became Jackson.
Constantly, being a disappointment to his father, who wants his son to "man up", Jackson is torn between being himself and oppressive expectations. At the peak of his Jackson status with ultimate happiness just a first kiss away, he is reminded of the shortness of life and escapes the risk of being hurt yet again.
Once again, he seeks refuge, but this time in religion, becoming a conservative cleric, following the footsteps of his maternal uncle. Plagued by guilt and resentment for himself he buries his life in religious verses trying to reach absolution. But absolution never comes.
"It is a silent act of rebellion in allowing yourself to be yourself despite expectations."
Khaled is dragged into this vacuum of being forced to deal with the surfacing symptoms and the mighty flood of emotions and starts to seek help by retracing his steps towards his inner child and the demons of the past.
During this process Salama skillfully balances between the grey contemporary world of Sheikh Khaled and the nostalgia of the past, that despite the hardships of life, had warmth and familiarity. A multifaceted and interwoven plot begins to unfold peaking into the complexities of Khaled's character examining cause and effect.
Ahmed Fishawy gives an excellent performance of a troubled man, whose obsessive guilt feeling shows on his tensed forehead throughout the film. My favorite part was watching Ahmed Malek being this force of nature exploding on screen with his vulnerability and boyish charms. His eyes tell a story of broken dreams, despair and yearning for validation. Maged El Kedwany portrayed this secular macho father outstandingly well as usual, rounding up with an older and wiser evolved man, learning from his mistakes of the past. The women in this film play short and supporting roles starring Basma, Dorra, Amina Khalil and Salma Abu Deif emphasizing the lack of female influence in Khaled's life.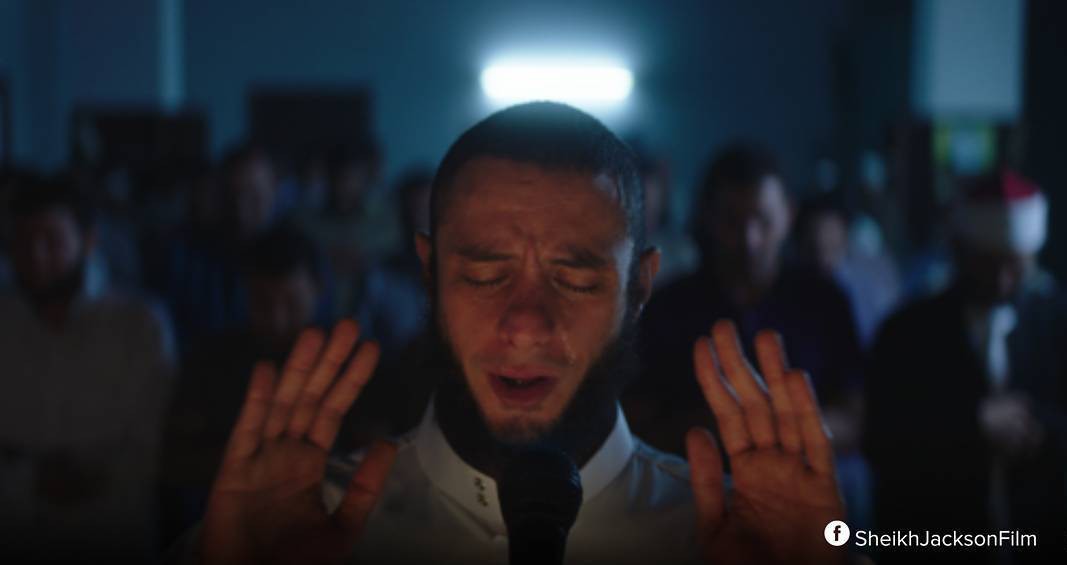 This is not an Egyptian tale; it is a universal story of finding self-love and accepting yourself the way you are. Surrendering to who you are and to one's true self. It is a silent act of rebellion in allowing yourself to be yourself despite expectations. It is a love story to self-love and an ode to the journey of self-discovery. It is a story of second and third chances, a story of coming home and finding your inner child and embracing it.
In the tiny moment of awakening Sheikh Khaled becomes Sheikh Jackson and finds his absolution.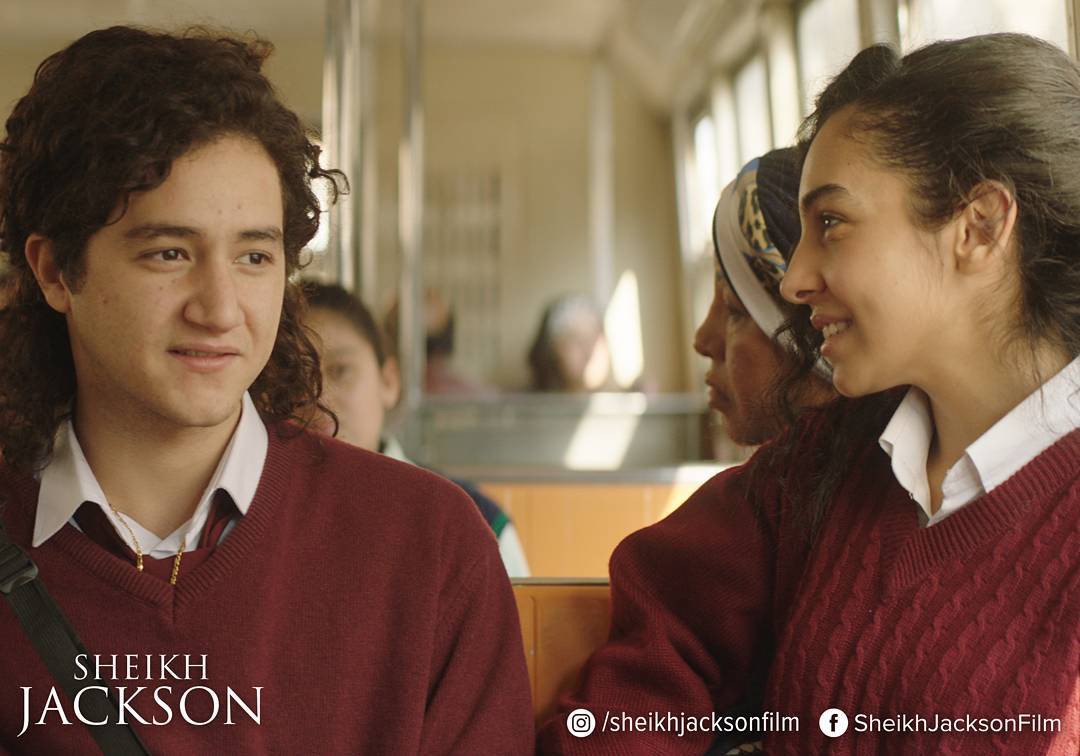 Feature Image Credits: Sheikh Jackson Trailer